I am taking a break from Monday, May 22 through Saturday, May 26. Any items purchased during that time will be mailed out on Tuesday, May 30. As a thank you for your patience, purchases will be upgraded to Priority Mail at no extra cost to you.
pink
Posted April 19, 2017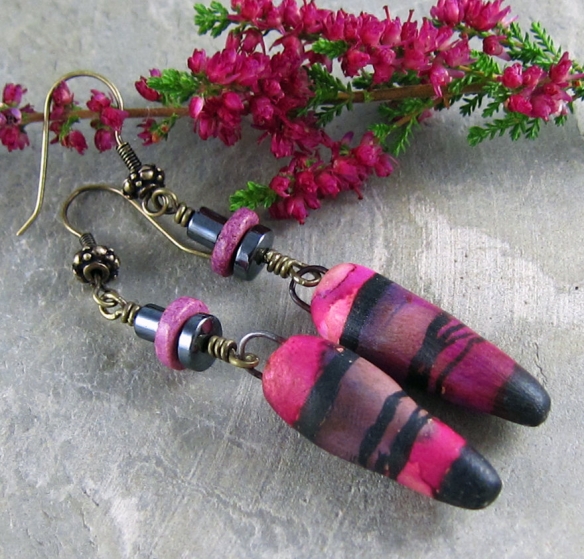 To most people, the color pink is a "sweet" color: charming, playful, cute, feminine, romantic and so on. But in the past few years, it also represents struggles and the need to warrior on. Think of all the pink worn, especially ribbons, signifying breast cancer awareness. And the pink hats, shirts, and other articles of clothing worn by millions during the recent women's marches. Thinking on this, pink is not just feminine and sweet, a bubblegum / cotton candy color. It has come to signify power, rising up and demanding equal rights.
» Tagged:
artisan
,
baby booties
,
bandana
,
boho
,
bracelet
,
crochet
,
dichroic
,
dog
,
dress
,
earrings
,
Easter
,
Easter dress
,
fuchsia
,
gift ideas
,
gifts
,
handmade
,
jewelry
,
knitting
,
moth
,
MothersDay
,
pendant
,
pink
,
sea urchin
,
Shadow Dog Designs
,
ShadowDogDesigns
,
shawl
,
spike