I will be out of town from Monday, December 9 until Thursday, December 12. Any orders placed then won't be mailed until Friday, December 13. As a thank you for your patience, all orders placed during that time will be automatically upgraded to Priority Mail at no extra charge to you.
Use Coupon Code
HOLIDAYS10
for
10% Off
at Checkout
with
FREE SHIPPING
!
(Free Shipping U.S. Only)
Blog entry
Posted October 12, 2016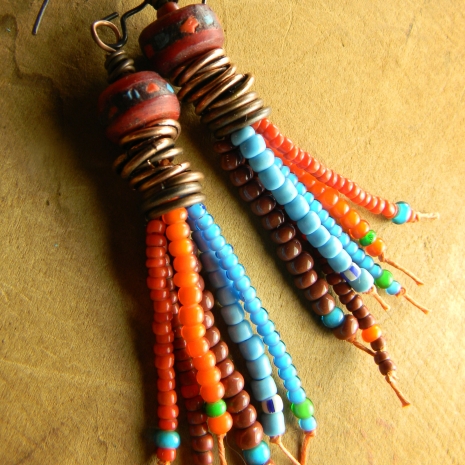 Recently, I have become enamored all over again with many of the songs I grew up with from the 60's. One of the artists I have always loved was a Scottish singer / songwriter / poet from Scotland, Donovan Leitch who is better known as simply Donovan. Donovan is widely regarded as one of the most influential songwriters and recording artists - and is still active in music today. Even the Beatles acknowledged that Donovan influenced them greatly on their ground breaking Sgt Pepper's Lonely Heart's Club Band album and the White Album with his finger style guitar playing and many of his unique chord patterns. While I love most of his songs, I have been listening more to his earlier works that have their roots in folk music. One of them, a sweet, simple and beautiful song, Colours, is the inspiration for this week's Wonderful Handmade Wednesday post.