For the
CHRISTMAS HOLIDAY SEASON
Use Coupon Code
HOLIDAYS10
for
10% Off
at Checkout
and
FREE SHIPPING
!
Orders $60.00 or more are automatically upgraded to Priority Mail at no extra charge
(Free Shipping U.S. Only)
Blog entry
Posted July 18, 2019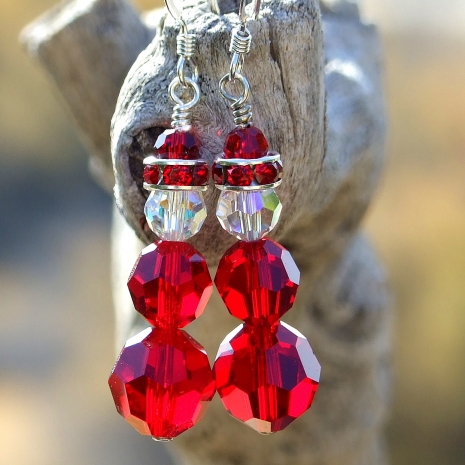 All this month, merchants celebrate "Christmas in July." Believe it or not, the real Christmas will be here before we know it - yikes! To celebrate Christmas in July, I decided to share items from three handmade artists that either have holiday items on sale or are offering free shipping. The items range from sweet baby clothing, to unique ornaments, to fun Christmas art, and to sparkling holiday jewelry. The three artists are: Pamela of MagdaleneKnits; Jacki of Christie Cottage; and me, Catherine of Shadow Dog Designs.
I hope you enjoy these selections. Don't wait! Start your Christmas shopping early while there is a wide selection of unique handmade beauties.
» Tagged:
ACEO
,
baby
,
baby clothes
,
baby shoes
,
bear
,
blue
,
booties
,
Christie Cottage
,
Christmas in July
,
Christmas tree
,
crochet
,
crystals
,
earrings
,
free shipping
,
handmade
,
headband
,
holidays
,
infant
,
jewelry
,
jumper
,
MagdaleneKnits
,
maryjanes
,
mixed media
,
ornaments
,
red
,
red hat
,
sale
,
Santa
,
Shadow Dog Designs
,
ShadowDogDesigns
,
snowflakes
,
snowman
,
snowmen
,
sparkling
,
Swarovski crystals
,
Swarovski pearls
,
white
Posted May 23, 2019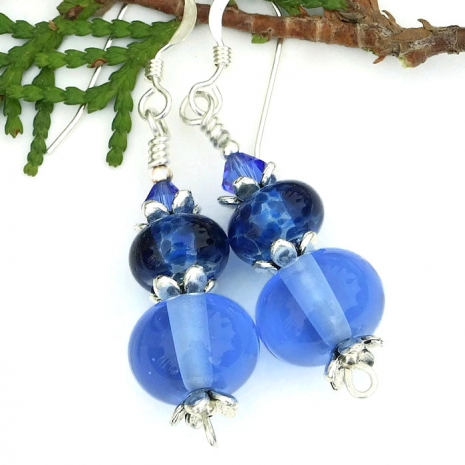 Blue is a much beloved, favorite color of many, many people worldwide, especially in Europe and the United States. But, if you look back at the history of blue, it was an ignored color for quite some time. The Greek and Romans had no word for the color - it was never mentioned in any of the many texts produced at that time. The color itself was barely distinguished from neutral shades. In the Odyssey, for example, Homer mentioned white and black hundreds of times, rarely mentioned red and yellow and used the term "wine-dark" to describe blue items, such as the sky or the sea. What we think of as blue was associated with the Celts who were said to have painted their bodies blue before going into battle, women with blue eyes were believed to have loose morals and descriptions of rainbows omitted the color blue altogether!
» Tagged:
applique
,
bib necklace
,
BlondePeachJewelry
,
blue
,
blue gift ideas
,
boho
,
bracelet
,
butterfly
,
Christie Cottage
,
chunky
,
cobalt
,
crochet
,
dangles
,
earrings
,
elephant
,
feathers
,
handmade
,
lampwork
,
necklace
,
Shadow Dog Designs
,
ShadowDogDesigns
,
Southwest
,
spike earrings
,
spikes
,
sterling silver
,
Swarovski crystals
,
Swarovski pearls
,
teal blue
,
thank you cards
,
Three for Thursday
,
turquoise
,
wood