*** FREE SHIPPING ***
(First Class Mail - U.S. Only)
Blog entry
Posted February 27, 2020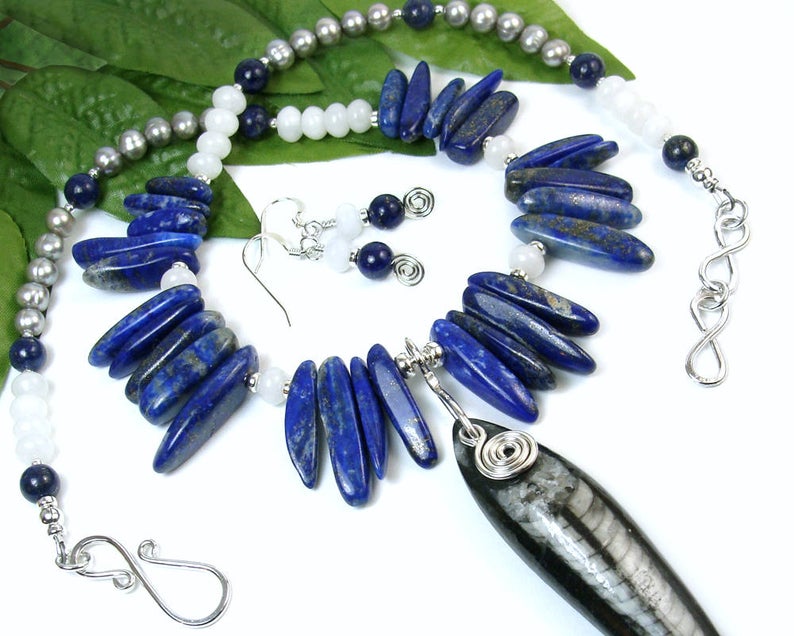 The term "boho" gets thrown around a lot these days, but what exactly does the word actually mean? Short for "bohemian," boho as a style is most closely associated with the free spirits and hippies of the '60s and '70s - but also the pre-Raphaelite women of the late 19th century. It embraces the carefree, the relaxed, and the unique. But, truth be told, it borrows from the fashions of many cultures and time periods through the ages that almost anything can be "boho" if it's styled right.
With that in mind, I decided this week's Three for Thursday would embrace boho," specifically with fun, unique necklaces. Featured in the A LOT of Boho, a LOT Of Fun are three necklaces from three handmade three artists. The artists are: Mary of PrettyGonzo, Jacki of Christie Cottage; and me, Catherine of Shadow Dog Designs. I hope one of these catches your eye! Be sure to visit the shops of the artists for more amazing jewelry.
» Tagged:
African
,
artisan
,
artist
,
batick
,
black
,
blog
,
bohemian
,
boho
,
bone beads
,
carnelian
,
Christie Cottage
,
chunky
,
crocheted
,
fossil
,
gemstones
,
handmade
,
howlite
,
inspirational
,
jewelry
,
lapis
,
leather
,
Mali
,
navy blue
,
necklaces
,
onyx
,
orthoceras
,
pearls
,
pendant
,
PrettyGonzo
,
red
,
red coral
,
Rudraksha seeds
,
Shadow Dog Designs
,
ShadowDogDesigns
,
Southwest
,
teal
,
terracotta
,
Three for Thursday
,
Tibetan
,
truth
,
turquoise
,
vintage
,
white
Posted November 7, 2017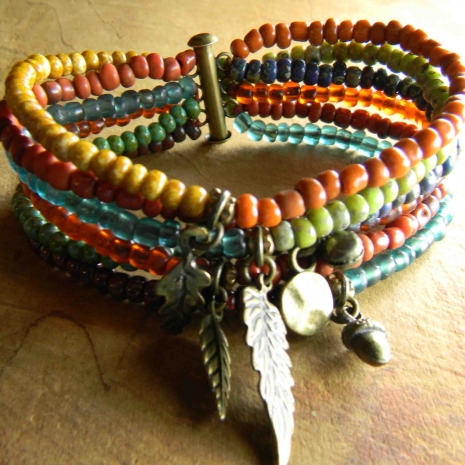 It's amazing how often my blogs are inspired by music. As you have probably noticed, music is, and always has been, a huge part of my life. For some reason, I have been listening quite a bit to the complete soundtrack to the Lord of the Rings movies. Heroic music for an awesome trilogy! It ended (for the umpteenth time) and I switched to my Pandora station. And . . . Bohemian Rhapsody by Queen started the mix of music. The song, which was released in 1975, instantly took me back to a time at university when several friends and I developed a Bohemian Rhapsody skit . . . and performed it at a university talent show! Am sure the skit was absolutely, undeniably horrible. But whenever I hear the song, it takes me back to all the hard work and laughter as we pulled the antics of the skit together. Am sure there is a photo or two around, but I have no idea where they are.
Posted March 4, 2017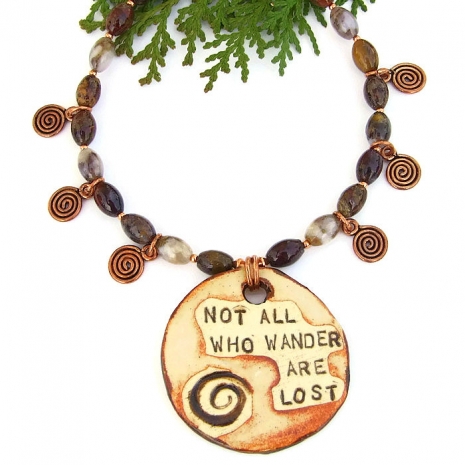 Fortunately the Muses have finally come back from an extended vacation (just in time) and I have been busy creating quite a few new necklaces and pairs of earrings. Many designs have a definite boho flair and some are supremely elegant. With the spring arts festival season quickly approaching, my handmade jewelry stock definitely needs to be replenished. There will be many more new jewelry listings in the coming weeks.