Bohemian Rhapsody - Wonderful Handmade Wednesday on Indiemade
Posted November 7, 2017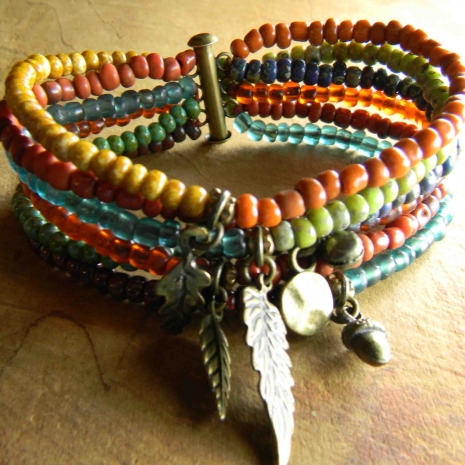 It's amazing how often my blogs are inspired by music. As you have probably noticed, music is, and always has been, a huge part of my life. For some reason, I have been listening quite a bit to the complete soundtrack to the Lord of the Rings movies. Heroic music for an awesome trilogy! It ended (for the umpteenth time) and I switched to my Pandora station. And . . . Bohemian Rhapsody by Queen started the mix of music. The song, which was released in 1975, instantly took me back to a time at university when several friends and I developed a Bohemian Rhapsody skit . . . and performed it at a university talent show! Am sure the skit was absolutely, undeniably horrible. But whenever I hear the song, it takes me back to all the hard work and laughter as we pulled the antics of the skit together. Am sure there is a photo or two around, but I have no idea where they are.
Anyway, Bohemian Rhapsody is the theme of this week's Wonderful Handmade Wednesday on Indiemade. It was fun browsing the shops of Indiemade artist friends, picking eclectic handmade items, most one of a kind, that are made from the heart. I hope you enjoy the bohemian inspired items featured below.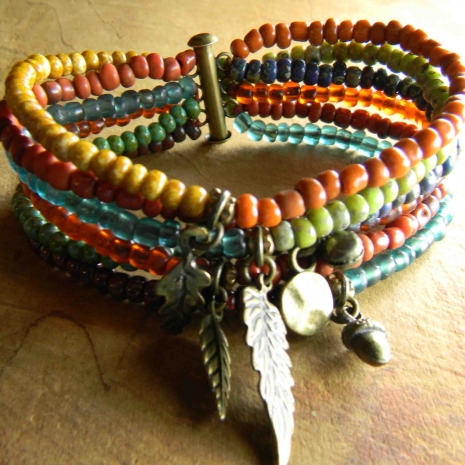 Autumn Multi-Strand Seed Bead Bracelet with Brass Leaves and Acorns, Custom Options, Handmade by Gloria of Chrysalis Tribal Jewelry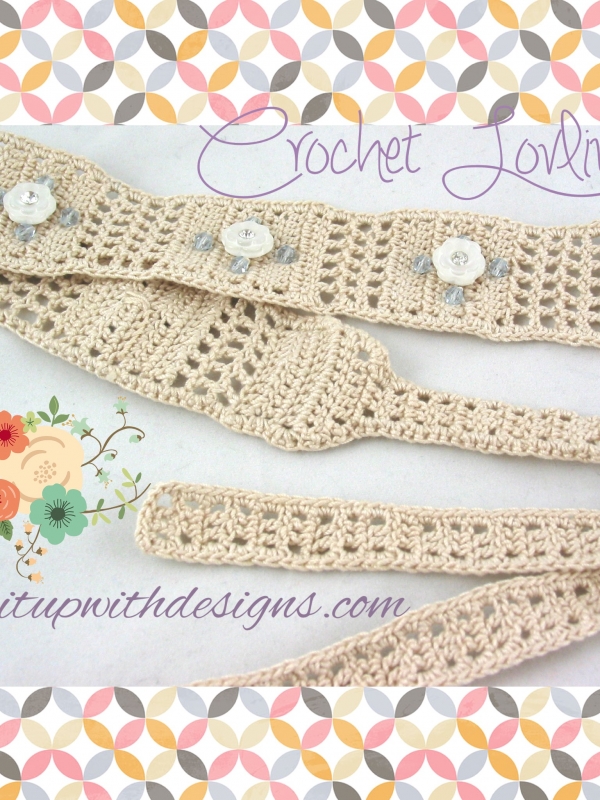 Hand Crochet Cream Lace Head Band with White Flower and Purple Crystals Handmade by Nancy of Nancy's Knots, Lace and More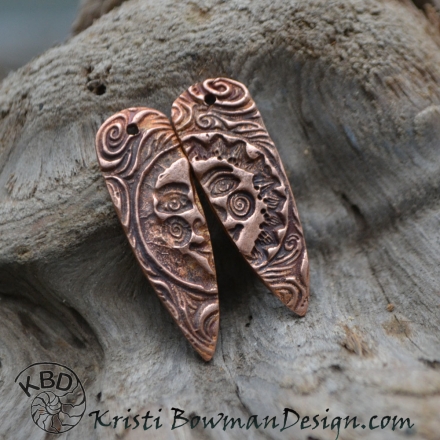 Copper Smiling Sun and Moon Face Shard, 1 Pair, Handmade by Kristi of Kristi Bowman Design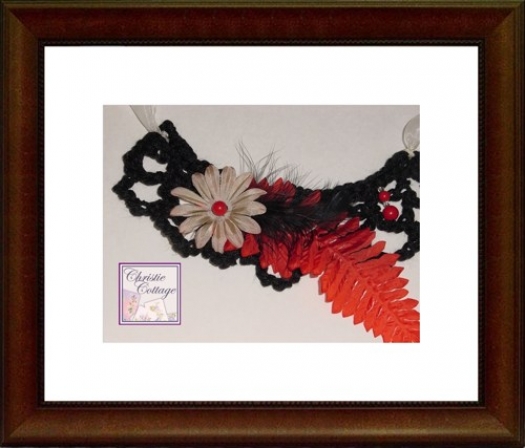 Black Crocheted Boho Necklace with a Silk Fern Leaf, Beige Flower and Vintage Pearls Handmade by Jacki of Christie Cottage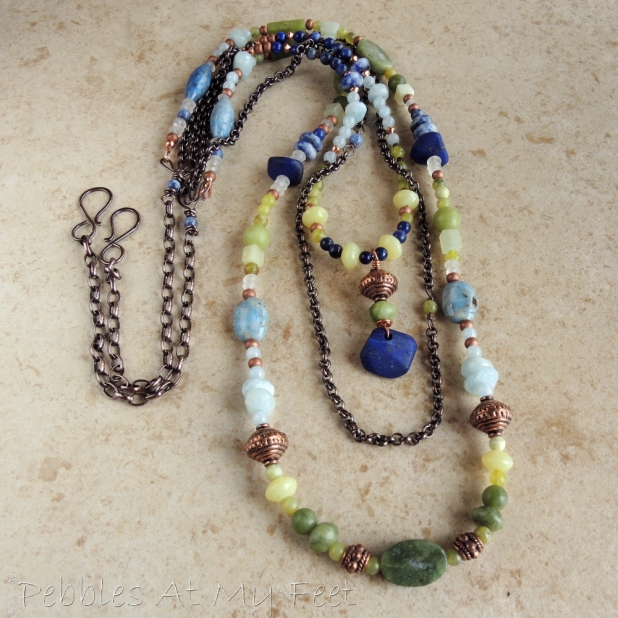 Long Layered Statement Necklace with Blue Aquamarine, Lapis Lazuli, and Green Serpentine Handmade by Pamela of Pebbles at My Feet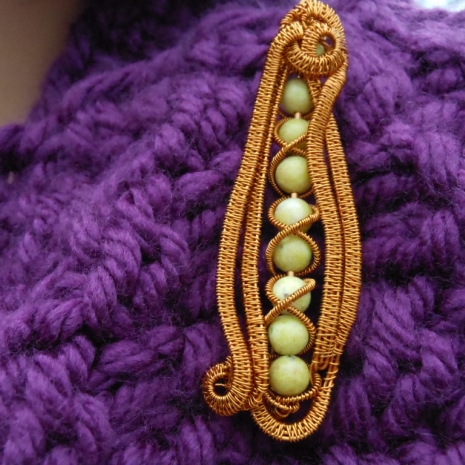 Hand Knitted Super Bulky Purple Scarf with Wire Weave Brooch Handmade by Cathy of CraftingMemories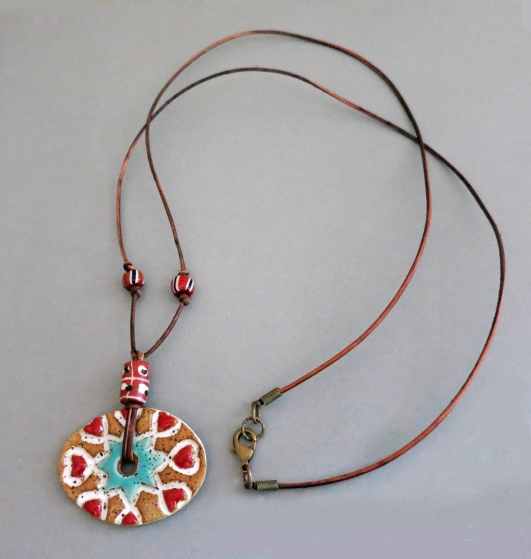 Boho Rustic Ceramic Heart Pendant Necklace on Leather Cord Handmade by Linda of Linda Landig Jewelry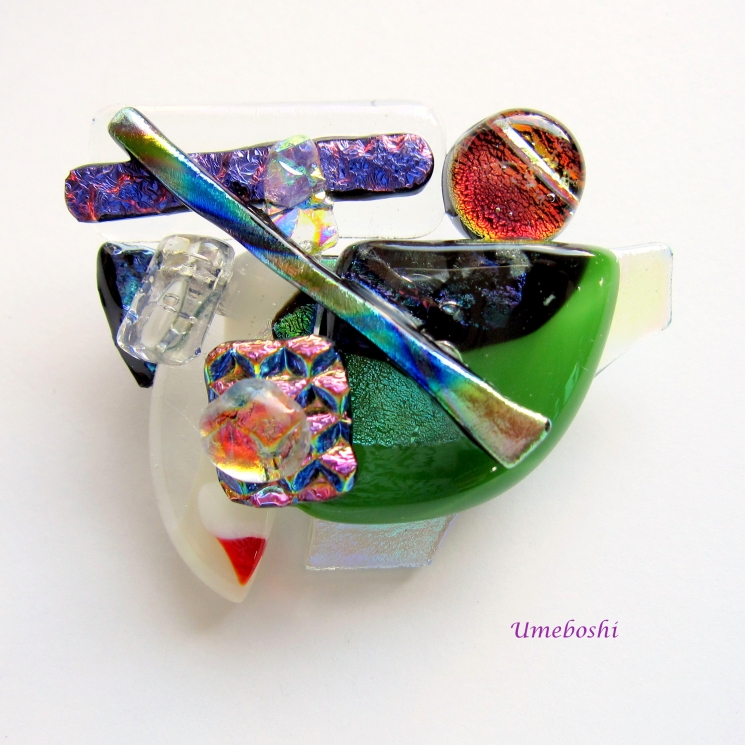 "Artisan's Palette" Dichroic Fused Glass Jewelry Brooch Handmade by Jo of Umeboshi Jewelry Designs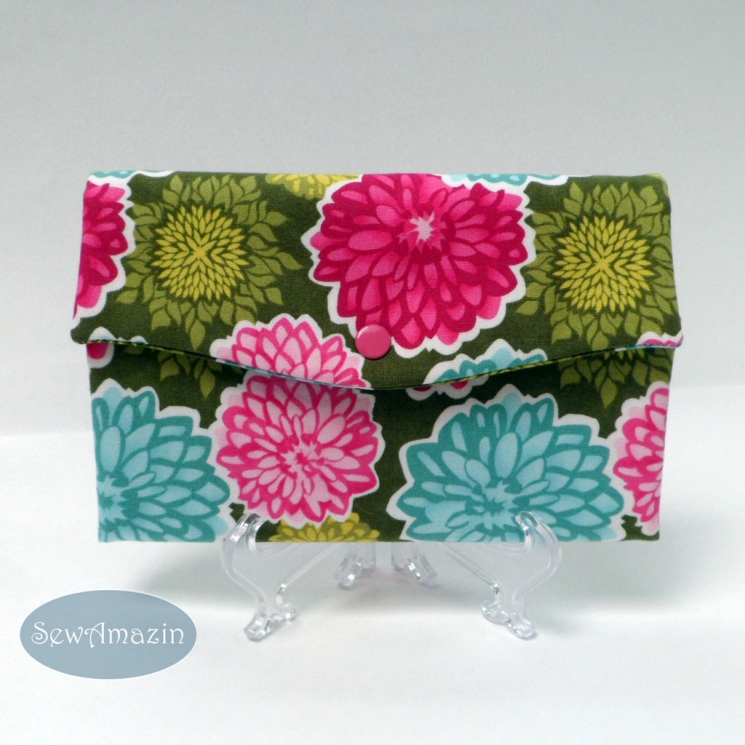 Dahlia and Aster Blossoms Floral Fabric Womens Trifold Wallet / Credit Card Holder / Checkbook Wallet Handmade by Donna of SewAmazin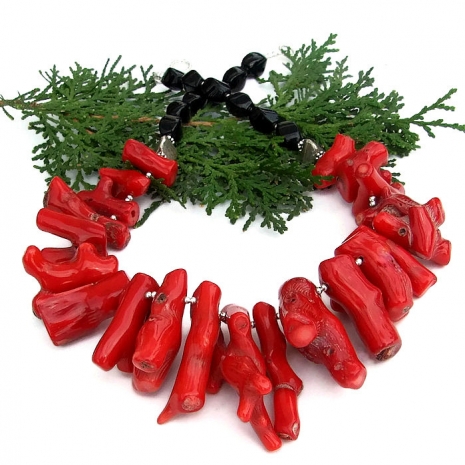 Organic Red Coral and Black Onyx Bib Necklace with Thai Silver Handmade by Catherine of Shadow Dog Designs
I hope you enjoyed each and every one of these boho handmade creations! If you would like to make my day and the day of the talented artists featured, please leave a comment. And any promotion you can do will be greatly appreciated. Thanks!
» Tagged:
bohemian
,
Bohemian Rhapsody
,
boho
,
bracelet
,
brooch
,
ceramic
,
copper
,
crocheted
,
dichroic
,
hand knit
,
handmade
,
head band
,
jewelry
,
necklaces
,
pendant
,
scarf
,
Shadow Dog Designs
,
ShadowDogDesigns
,
sun and moon
,
wallet
» Share: