*** FREE SHIPPING ***
(First Class Mail - U.S. Only)
Blog entry
Posted May 20, 2021

If we could see the miracle of a single flower clearly our whole life would change. – Siddhartha Gautama Buddha
Flowers are one of my favorite things. I wander the yard several times each day, visiting all the flowers I've planted and feel at peace and happy (even when I see the leafcutter bee has been at work). The types of flowers are varied. Knockout roses, verbena, gold columbine, geraniums, hollyhocks, sunflowers, zinnias, larkspur and more have all been planted (some from seed, some from bought plants) and are in various stages of growing / blooming. I'm also enjoying the mimosa tree which has just started to bloom with it's wispy pink flowers that are visited by countless pollinators and hummingbirds. And the bottlebrush tree survived the deep freeze we had here this winter, and even though it lost some limbs, there are a few blooms on it! Flowers are definiey miracles.
So, with all this blooming beauty (or blooms to be anticipated), I decided this week's Artisan Handmade - Three for Thursday would be about flowers. I've chosen three floral items from three handmade artists: notecards, baby items and jewelry. The artists are: Roxanne of watercolorsNmore; Pamela of MagdaleneKnits; and, me, Catherine of Shadow Dog Designs. I hope you find joy in these picks!
» Tagged:
amber
,
artisan
,
baby gifts
,
baby girl
,
beret
,
blue
,
brass
,
cloche
,
colorful
,
coral
,
crocheted
,
enamel
,
floral gifts
,
flower gifts
,
flower pendant
,
flowers
,
gardenias
,
gifts
,
handmade
,
hat
,
lampwork
,
magnolia
,
note cards
,
peach
,
poppies
,
poppy red coral
,
prints
,
red
,
red poppies
,
sandals
,
Shadow Dog Designs
,
ShadowDogDesigns
,
summer
,
sunflowers
,
turquoise
,
vintage
,
watercolors
Posted June 4, 2020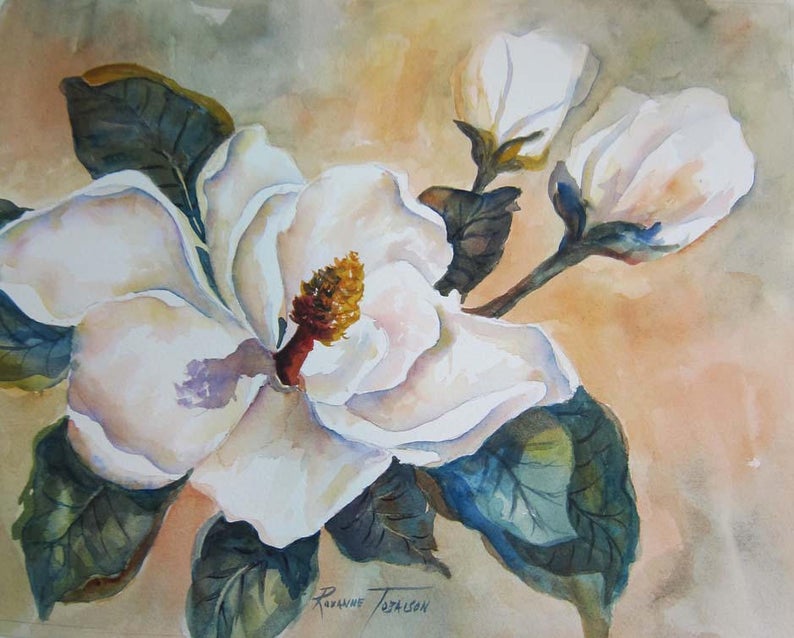 Summer will soon be here. Despite the (expected) triple digit heat that has set in here in the Desert Southwest, the water wise flowers I planted last year and in the cool of this spring are blooming up a storm. Everyone who knows me really well knows I love to work in my flower beds . . . and am ecstatic at the resulting blooms. So my beautiful flowers are the inspiration for this week's Three for Thursday where I feature three items from three artists. This week the artists are: Roxanne of watercolorsNmore; Jacki of Christie Cottage; and me, Catherine of Shadow Dog Designs. Enjoy the wide range of floral art. Hopefully one or more of the items will soon be on the way to you!
» Tagged:
amber
,
blue
,
bougainvillea
,
brass
,
cell phone
,
denim
,
enamel
,
floral
,
flower pendant
,
flowers
,
gemstones
,
gift ideas
,
gift tags
,
green
,
hand painted
,
handmade
,
hibiscus
,
jewelry
,
journal
,
lampwork
,
lilies
,
lime green
,
magnolia
,
necklace
,
note cards
,
original
,
pink
,
poppies
,
pouch
,
purple
,
purse
,
red
,
red coral
,
red poppies
,
rice roses
,
roses
,
silk roses
,
turquoise
,
upcycled
,
vintage
,
vintage look
,
watercolor
,
wedding
,
white
,
yellow