+++ FREE SHIPPING +++
(U.S. Only)
Blog entry
Posted July 19, 2018

I think there is something very special about handmade work. You can appreciate the thought, detail and time that have been invested into creating something amazing, whether it is great or small. In my opinion, handmade goods are accessible works of art.
Tami Gagne
What an amazing quote . . . and one I agree with 100%. There is always something very special about a handmade item since part of the artist's heart and soul goes into each piece created. You will definitely see what I mean when you look at the work of the artist's featured today. Not that I planned it this way - it just happened - but the the three artists included in this week's Three for Thursday blog are all polymer clay artists (who also work in other mediums), creating such amazing and diverse art. The artist's are: Pati Bannister of patibannister; Julie Cleveland of Blue Morning Expressions; and Susana Paredes of EarthExpressions. I have purchased from all three of these polymer clay artists and can guarantee that their work is superb.
» Tagged:
artisan
,
artists
,
batik
,
Blue Morning Creations
,
bracelets
,
cat
,
colorful
,
components
,
donut
,
earrings
,
EarthExpressions
,
flowers
,
handmade
,
keepsake box
,
kitty
,
lampwork
,
lentil beads
,
mosaics
,
orchids
,
patibannister
,
pendant
,
polymer clay
,
roses
,
Shadow Dog Designs
,
ShadowDogDesigns
,
Three for Thursday
,
transferred image
,
wavy skirt
Posted March 27, 2018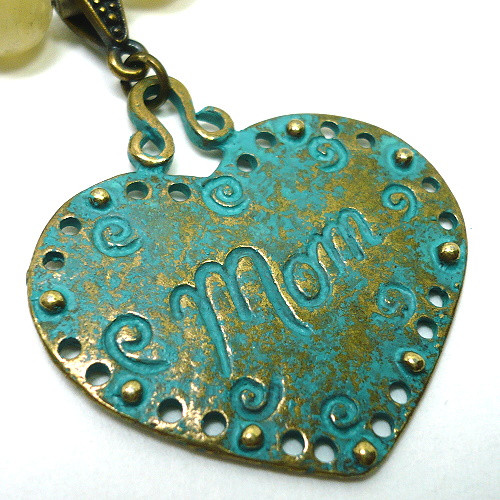 The third week of the Mother's Day Countdown 2018, hosted by Julie of Blue Morning Expressions on her The Blu Print blog, came and went far too quickly. But a LOT of wonderful artisan handmade items were left in its wake. Since Mother's Day will be here before you know it, on Sunday, May 13, this is the perfect time to start thinking about (and buying a gift) for your Mom. Browse all the wonderful handmade shares for this week, many of them one of a kind designs, visit the shops of the artists featured and buy your Mom something that was handmade from the heart.
» Tagged:
cat
,
clock
,
coin pendants
,
dichroic
,
earrings
,
enamel
,
gemstones
,
gift ideas
,
gifts
,
handmade
,
hoop earrings
,
jade
,
jewelry
,
kitty
,
lampwork
,
Mother's Day
,
MothersDay
,
necklaces
,
pendants
,
polymer clay
,
ruby
,
rudraksha
,
tassel earrings
,
Tibetan
,
vintage
,
zipper case
Posted January 18, 2018
I have been really busy making and listing new earrings and necklaces these last two weeks, mostly earrings, it seems. Have been enthralled with two new artists I have found and buy jewelry components from. One creates pieces from recycled tea or cookie tins. The pieces are whimsical and very light in weight. Another creates amazing polymer clay pieces, some with a technique called embroidered polymer clay - very intricate and time consuming. I have one pair of earrings from each artist in the beauties shared below. There are seven new creations; the last three are wonderful oldies but goodies to round out the number to an even ten.
» Tagged:
black onyx
,
cats
,
copper
,
Czech glass
,
earrings
,
embroidery
,
flowers
,
gift ideas
,
handmade
,
hearts
,
kitty
,
lampwork
,
love
,
necklaces
,
Nepal
,
polymer clay
,
recycled
,
red
,
Shadow Dog Designs
,
ShadowDogDesigns
,
Sherpa
,
St. Francis
,
sun
,
tea tin
,
Valentines