Handmade Earrings and Necklaces, New Designs from Shadow Dog Designs
Posted January 18, 2018
I have been really busy making and listing new earrings and necklaces these last two weeks, mostly earrings, it seems. Have been enthralled with two new artists I have found and buy jewelry components from. One creates pieces from recycled tea or cookie tins. The pieces are whimsical and very light in weight. Another creates amazing polymer clay pieces, some with a technique called embroidered polymer clay - very intricate and time consuming. I have one pair of earrings from each artist in the beauties shared below. There are seven new creations; the last three are wonderful oldies but goodies to round out the number to an even ten.
If you find a handmade beauty that you are particularly interested in, please click on the photo or the live link to be taken to the item for more photos and a description. Enjoy!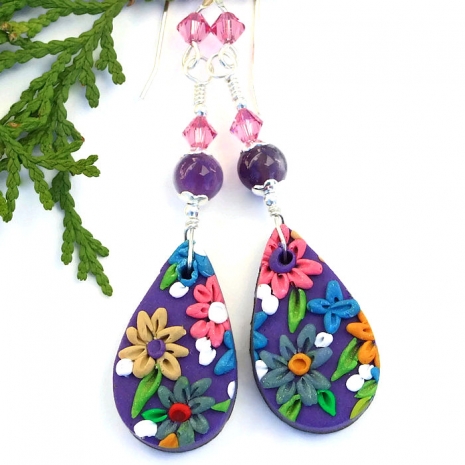 FLORAL FANTASY - Purple and Pink Flower Earrings, Polymer Clay Embroidery Floral Amethyst Handmade Jewelry - $30.00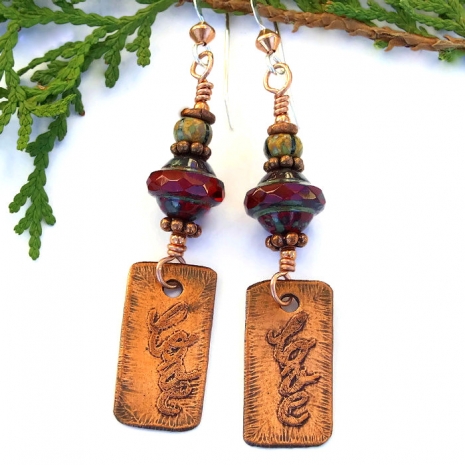 LOVE - Love Valentines Earrings, Copper Ruby Red Czech Glass Handmade Jewelry Gift for Women - $30.00
ST. FRANCIS - St. Francis Necklace, Deer Dove Pewter Pendant Black Onyx Spiritual Catholic Handmade Jewelry - $60.00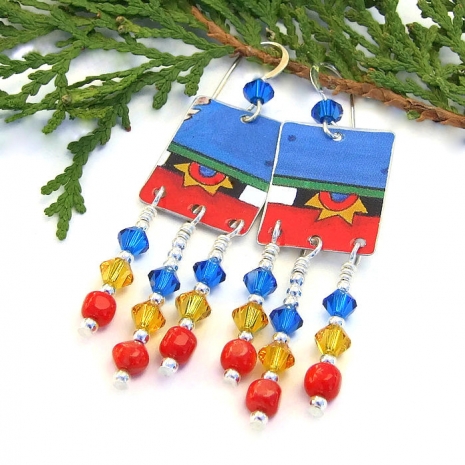 SUEÑOS DE VERANO - Recycled Tea Tin Chandelier Earrings, Summer Sun Blue Yellow Red Handmade Jewelry for Women - $30.00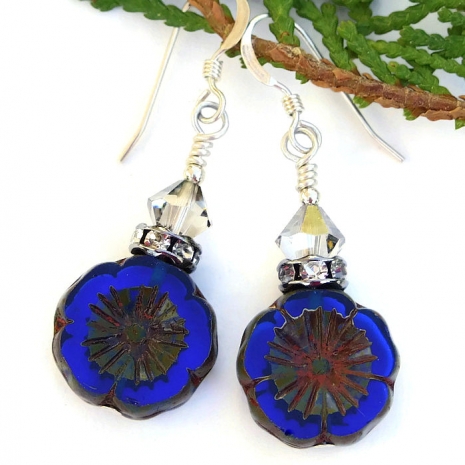 COBALT FANTASY - Cobalt Blue Flower Earrings, Czech Glass Swarovski Crystals Handmade Pansy Jewelry - $25.00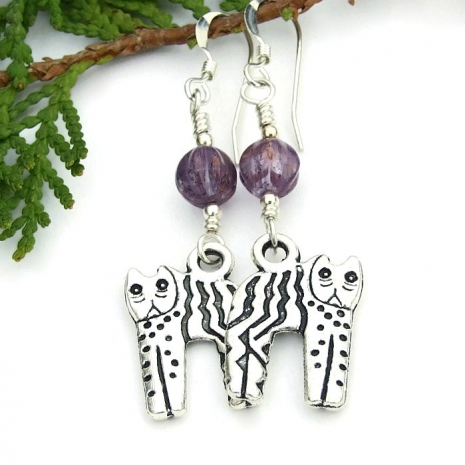 HERE, KITTY - Kitty Cat Earrings, Pewter Folk Art Charms Purple Czech Glass Handmade Jewelry - $20.00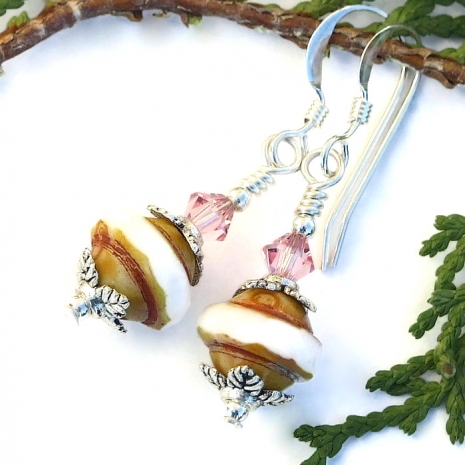 BLISSFUL - White and Brown Earrings with Pink Swarovski Crystals, Valentines Handmade Jewelry for Women - $20.00
SUNDARA HĀRA - Red Sherpa Bead and Pearl Necklace, Nepal Ethnic Glass Handmade Tribal Jewelry Valentines - $70.00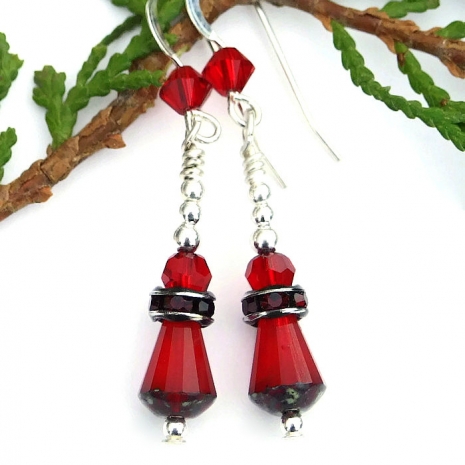 BLAZING RED - Valentines Red Earrings, Czech Glass Swarovski Crystals Sparkling Handmade Jewelry - $20.00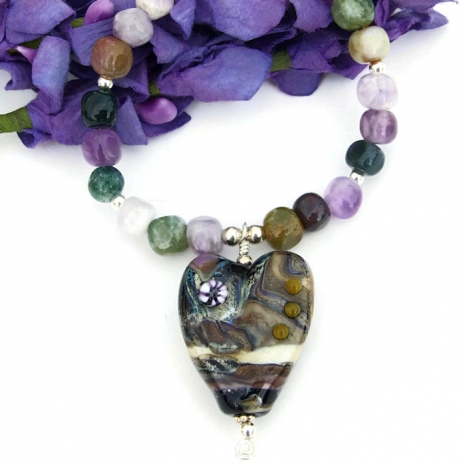 MI CRAZON - Valentines Heart Necklace, Lampwork Amethyst Aventurine Agate Handmade Gemstone Jewelry - $50.00
I hope you enjoyed each and every one of these new, unique handmade creations! If you would like to make my day, please leave a comment. And any promotion you can do will be greatly appreciated. Thanks!
My contact information:


Beautifully Unique Handmade Jewelry
for the Discerning Woman
» Tagged:
black onyx
,
cats
,
copper
,
Czech glass
,
earrings
,
embroidery
,
flowers
,
gift ideas
,
handmade
,
hearts
,
kitty
,
lampwork
,
love
,
necklaces
,
Nepal
,
polymer clay
,
recycled
,
red
,
Shadow Dog Designs
,
ShadowDogDesigns
,
Sherpa
,
St. Francis
,
sun
,
tea tin
,
Valentines
» Share: