Enjoy
*** FREE SHIPPING ***
for the Holiday Season!
(First Class Ground Advantage - U.S. Only)
Blog entry
Posted June 6, 2021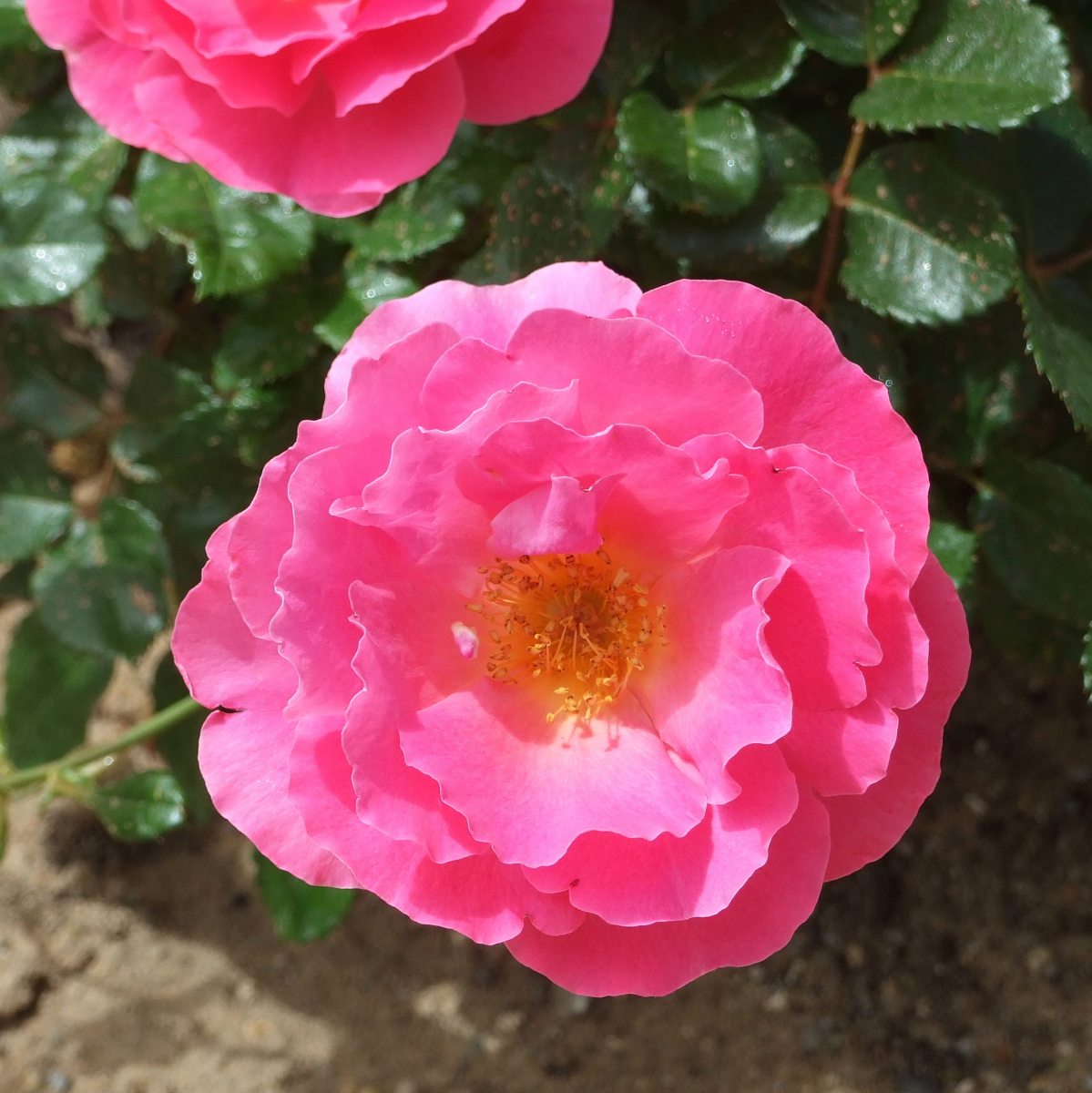 My good friend, Julia, has spent many years creating the most amazing rose garden in her backyard. Before she bought her house, someone had planted a rose garden along the back rock wall. But when she bought the house, only a few sad bushes had survived. Over the course of the next several years, Julia replanted the roses . . . . and what beauties they are when they bloom! The roses are her "babies" and she spends many enjoyable hours working in the garden, talking to the roses and inhaling their heady scents when they are blooming. She also communes with the wondrous animals that come to visit, especially with the Gambel's Quail and the Greater Roadrunner, her favorites
Posted October 11, 2020

UPDATE: UNFORTUNATELY DUE TO A HUGE UPTICK OF POSITIVE COVID-19 CASES, THE FALL FUN: PHOTOS AND JEWELS SHOW HAS BEEN CANCELED.
If you are in the El Paso area on October 24, stop by Nina Eaton's open garage at 506 Shadow Willow for "Photos and Jewels!" Stop by and say "Hi!". It has been way too long since we have seen many of you. You can also start your holiday shopping - or just pick out something for yourself. Nina will have a wide selection of her photography available, not only photographic prints but coasters, note cards, calendars, postcards and other beauties. I'll have a selection of my handmade earrings, necklaces and bracelets, many are new, created in the last couple of months while sheltering at home. Halloween and Christmas jewelry will be on sale.
Posted May 10, 2020

My good friend, Julia, `spent many years creating a most amazing rose garden in her backyard. They are her "babies" and she spends many enjoyable hours working in the garden, talking to the roses and inhaling their heady scents when blooming. She also communes with the wondrous nature that is all around. However, in years past, she's wasn't at home when the roses were in full bloom. She would fly to Bolivia for three months in the spring (autumn in Bolivia) to visit her brother and other relatives in the town where she grew up. I always felt sad for Julia when she was away, knowing how she was missing her amazing rose show. I'd go to her house, take photos of the roses, blog about them and then email her the link. But that definitely wasn't anything like being in her garden to enjoy the beauty each bush provided
» Tagged:
floral
,
flower photographs
,
flowers
,
iirises
,
iris
,
iris photographs
,
iris photos
,
lavender
,
orange
,
peach
,
photographs
,
pink
,
purple
,
red
,
rose
,
roses
,
roses photographs
,
roses photos
,
salmon
,
Shadow Dog Designs
,
ShadowDogDesigns
,
yellow