Enjoy
*** FREE SHIPPING ***
for the Holiday Season!
(First Class Ground Advantage - U.S. Only)
Blog entry
Posted January 25, 2017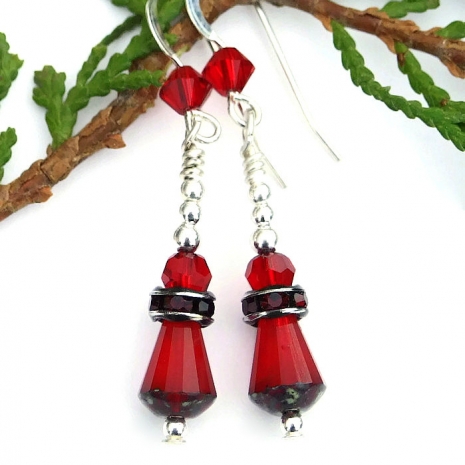 With Valentine's Day less than three weeks away, you can't help but to notice all the red heart cards, boxes of heart-shaped candy, red cupids and the like. Red is a very emotionally intense color. Since it is the color of fire and blood, it is associated with energy, war, danger, strength, power and determination. Red also can signify passion, desire, and love (hence it's use for Valentine's Day). It enhances the human metabolism by increasing the respiration rate and raising blood pressure. Stop signs, stoplights, and fire equipment are usually painted red since it has very high visibility. In heraldry, red is used to indicate courage and confidence and is a color found in many national flags. Red is the color for the base or root chakra, located at the base of the spine, allowing us to be grounded and connected to universal energies.