It's Still Not too Late!
Use Coupon Code HOLIDAYS10 for 10% Off at Checkout
and FREE PRIORITY MAIL SHIPPING!
(Free Shipping U.S. Only)
Red Hot for Valentine's Day! - Wonderful Handmade Wednesday on Indiemade
Posted January 25, 2017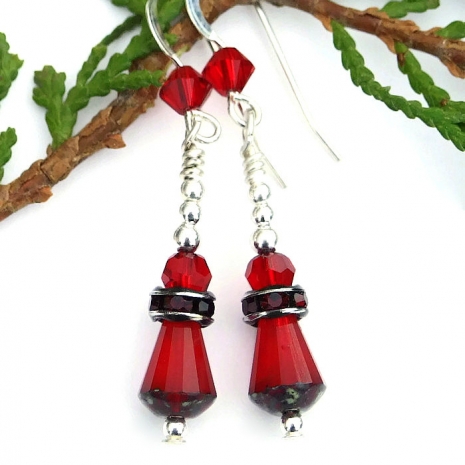 With Valentine's Day less than three weeks away, you can't help but to notice all the red heart cards, boxes of heart-shaped candy, red cupids and the like. Red is a very emotionally intense color. Since it is the color of fire and blood, it is associated with energy, war, danger, strength, power and determination. Red also can signify passion, desire, and love (hence it's use for Valentine's Day). It enhances the human metabolism by increasing the respiration rate and raising blood pressure. Stop signs, stoplights, and fire equipment are usually painted red since it has very high visibility. In heraldry, red is used to indicate courage and confidence and is a color found in many national flags. Red is the color for the base or root chakra, located at the base of the spine, allowing us to be grounded and connected to universal energies.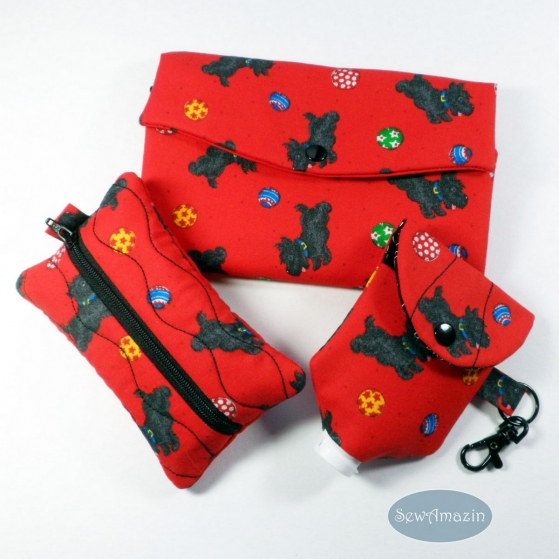 Playful Scotty Dogs Red Accessories Handmade by Donna of SewAmazin
Red is a color of great significance used around the globe. Here is a sampling of some meanings of the color red that I found most interesting:
In Chinese culture, colors corresponded with the five primary elements, the directions and the four seasons. Red was associated with fire, south, and summer. It is associated with good luck and fortune.
In Sweden, Falun red (red based on the pigment from the Falun mine) was reserved for the privileged class.
In Greece, Easter eggs are dyed red. The Greek expression "piase kokkino" ("touch red") is said when two people say the same thing at the same time. It is believed that such an occurrence is an omen that the two will have an argument in the future which can only be broken when the two touch the closest thing that is red.
In England, red phone booths and red double decker buses are national icons. Standard British pillar boxes (mail boxes) have been painted red since 1874.
In Jamaica, a popular slang term for someone who is under the influence or drunk is "red."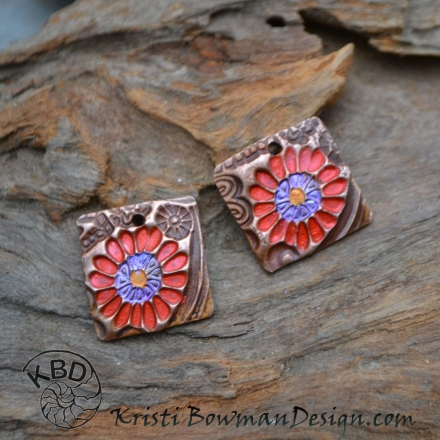 Hand Painted Red Copper Flower Garden Square, (1 pair), Handmade by Kristi of KristiBowmanDesign
In Central Africa, Ndembu warriors rub themselves with red during celebrations. Since their culture sees the colour as a symbol of life and health, sick people are also painted with it.
Islamic, Hindu, and Chinese brides traditionally wear red.
Cochineal red, discovered by the Aztecs, was made using the female cochineal beetle. A pound of water-soluble extract required about a million insects. For the Aztecs, it was considered more valuable than gold. However, it was the Spaniards who introduced the crimson color of cochineal red to Europe in the 1500s.
To the Hindu, red symbolizes joy, life, energy, and creativity.
Red symbolizes feast days of martyrs in the Catholic church.
I hope you enjoyed learning more about the color red. And I hope that you enjoy the beautiful artisan handmade items included here - all with a hearty dose of red - any of which would make a perfect Valentine's Day gift for a loved one. If somethign catches your eye, please be sure to click the live link under the photo to be taken to the artist's shop for more information.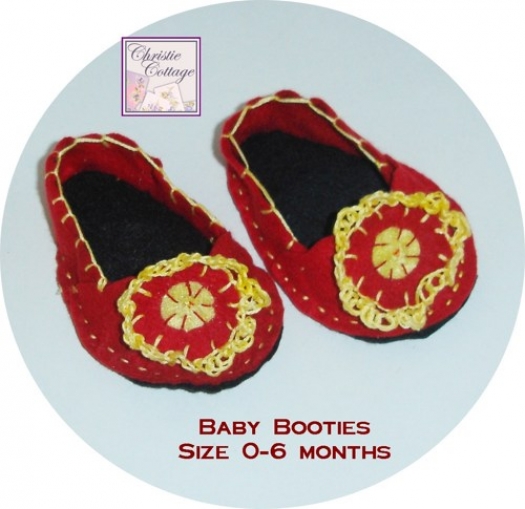 Red and Yellow Felt Baby Shoes / Booties / Slippers with Hand Embroidery, Size 0-6 Months, Handmade by Jacki of ChristieCottage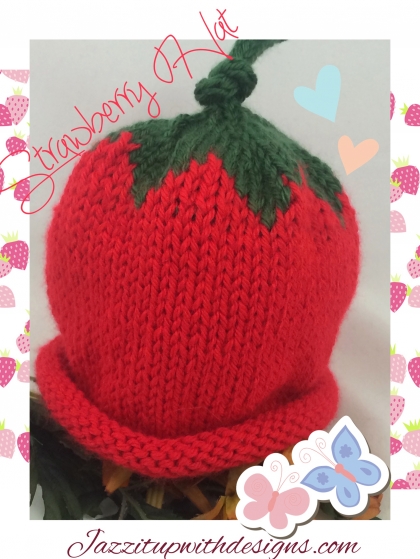 Hand Knitted Red and Dark Sage Strawberry Baby Hat, 3-6 Months, Handmade by Nancy of Nancy's Knots Lace and More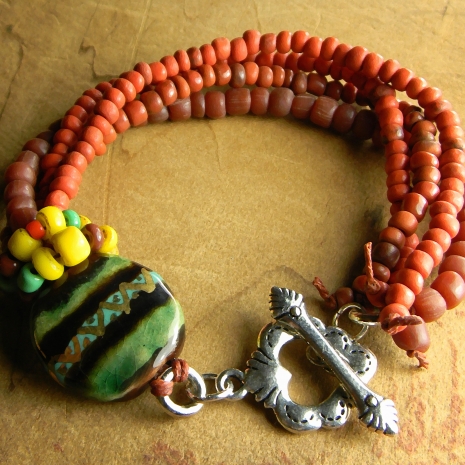 Red and Green Tejana Collection Mexican Style Bracelet Handmade by Gloria of Chrysalis Tribal Jewelry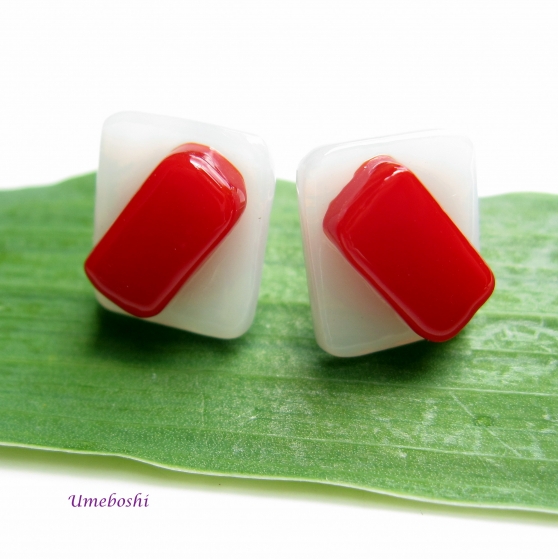 Red and White Square Fused Glass Stud Post Earrings Handmade by Jo of Umeboshi Jewelry Designs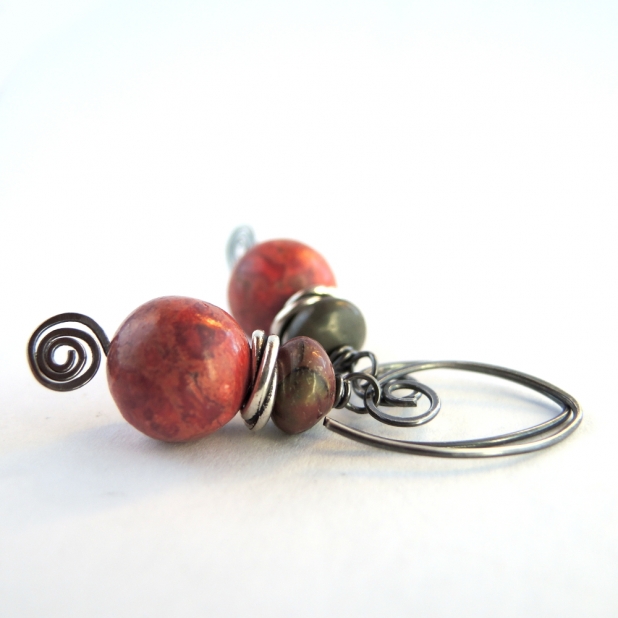 Boho Red Wood and Red Creek Jasper Bauble Earrings with Oxidized Silver Handmade by Pamela of Pebbles at My Feet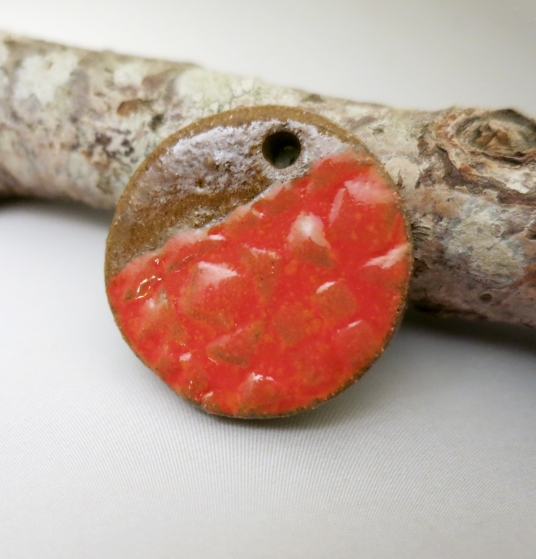 Color Block Red and Brown Glazed Ceramic Art Bead Pendant Handmade by Linda of Linda Landig Jewelry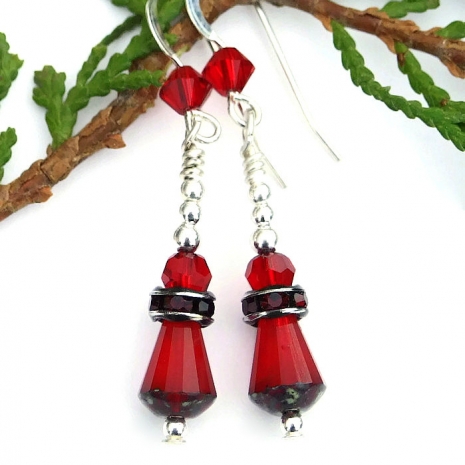 Valentine's Day Red Earrings with Faceted Czech Glass and Swarovski Crystals Handmade by Catherine of ShadowDogDesigns
I hope you have enjoyed each and every one of these marvelous red selections, perfect for Valentine's Day gift giving! If you would like to make my day and the day of the artists featured, please leave a comment. And any promotion you can do will be greatly appreciated. Thanks!
My contact information:
Indiemade shop: ShadowDogDesigns
Indiemade blog: ShadowDogDesigns' Blog
Artfire studio: ShadowDogDesigns
ArtFire Blog: ShadowDogDesigns' Blog
Google+: Catherine ShadowDog
Facebook: ShadowDogDesigns - Jewelry
Twitter: ShadowDogDesign
Pinterest: Shadow Dog Designs
Wanelo: ShadowDog
Rebelmouse: ShadowDogDesigns
Flickr: Shadow Dog Designs' Photostream
Beautifully Unique Handmade Jewelry
» Tagged:
baby booties
,
baby hat
,
bracelet
,
ceramic pendant. knitting
,
copper
,
dog accessories
,
earrings
,
gift ideas
,
handmade
,
jewelry
,
red
,
Shadow Dog Designs
,
ShadowDogDesigns
,
Valentine's Day
» Share: