Enjoy
*** FREE SHIPPING ***
for the Holiday Season!
(First Class Ground Advantage - U.S. Only)
Blog entry
Posted August 30, 2018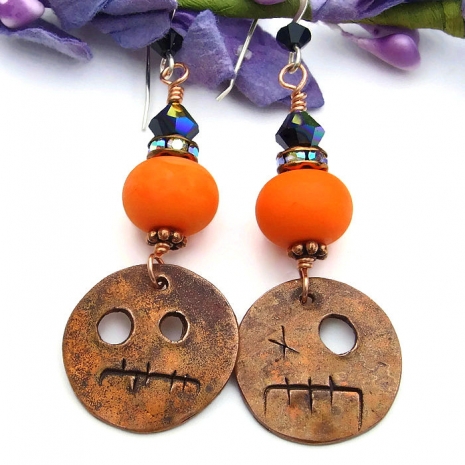 Halloween - the day of trick or treaters in creepy (or cute) costumes, grinning skulls, Jack O' Lantern pumpkins, spooky ghosts and other notorious beast - will soon be here. But even weeks before October 31, it's fun to wear spooky accessories or decorate the home for Halloween. With that in mind, I decided to pull together some spine-tingling jewelry and other items from handmade artists, each one perfect to help celebrate that supernatural day of the year. I hope you enjoy these choices and will visit the shops of the talented artists featured for more amazing handmade beauties, shuddersome or not!
Posted December 27, 2017

It has been several months since I last shared a blog of my newest handmade jewelry. Between participating in art shows, traveling, my birthday, our anniversary, other commitments and trying to stock my Indiemade shop for the Christmas buying season, the time just sped right on by. Seems time goes quicker and quicker each and every year! Whew! Anyway, I finally pulled together this post to share of my newest earrings and necklaces, six of each. They are all one of a kind pieces and handmade from the heart. If a piece catches your eye, please click on the photo or the live link below the photo to be taken to the item for more information and pictures. I hope you enjoy the beauties below:
» Tagged:
amber
,
boho
,
cats
,
cross
,
dog rescue
,
dogs
,
earrings
,
garnet
,
gemstones
,
Goth
,
handmade
,
jewelry
,
lampwork
,
moon
,
necklaces
,
paw prints
,
red coral
,
Shadow Dog Designs
,
ShadowDogDesigns
,
shields
,
skulls
,
Swarovski crystals
,
Tree of Life
,
wolf
,
Zia
,
Zia sun
Posted March 4, 2016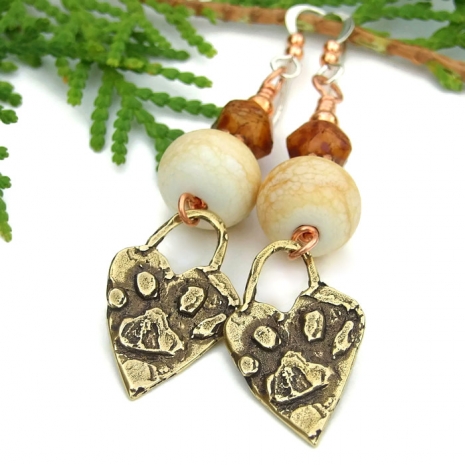 Lots of new handmade jewelry designs went into my Shadow Dog Designs Indiemade shop the last two weeks. I have been busy, busy, busy creating new necklaces and earrings. Arts Festivals are coming up so the shop needs to be well stocked because the shows will (hopefully) draw from the design that are there and the ones that will not be listed. The designs continue to be a combination of boho, of elegance and everything in between - wherever the Muses take me. I hope you enjoy looking at the new beauties. Two oldies but goodies have been added to make an even 10 jewelry designs. To see more photos and information of each, please click the link below each photo:
» Tagged:
artisan
,
copper
,
Czech glass
,
dog
,
dog rescue
,
earrings
,
gemstone
,
Goth
,
handmade
,
Indiemade
,
necklaces
,
one of a kind
,
pewter
,
Shadow Dog Designs
,
ShadowDogDesigns
,
sterling silver
,
unique