CHRISTMAS IN JULY
+++ FREE SHIPPING +++
(U.S. Only)
Unique New Handmade Jewelry from Shadow Dog Designs
Posted March 4, 2016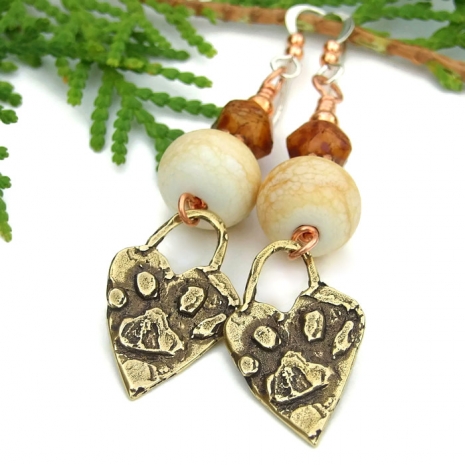 Lots of new handmade jewelry designs went into my Shadow Dog Designs Indiemade shop the last two weeks. I have been busy, busy, busy creating new necklaces and earrings. Arts Festivals are coming up so the shop needs to be well stocked because the shows will (hopefully) draw from the design that are there and the ones that will not be listed. The designs continue to be a combination of boho, of elegance and everything in between - wherever the Muses take me. I hope you enjoy looking at the new beauties. Two oldies but goodies have been added to make an even 10 jewelry designs. To see more photos and information of each, please click the link below each photo: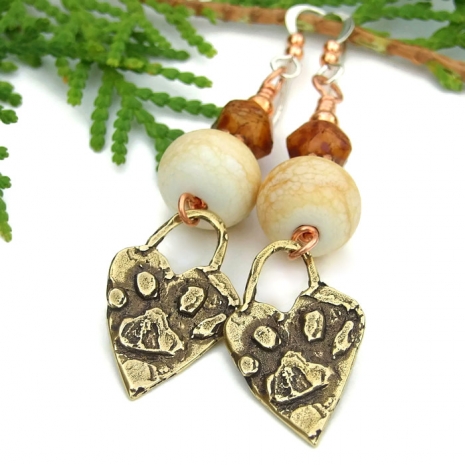 PAW PRINTS ON THE HEART: Bronze Dog Paw Print Handmade Earrings, Ivory Lampwork Artisan Jewelry - $35.00 * - 1/2 of the purchase price will be donated to the Human Society when sold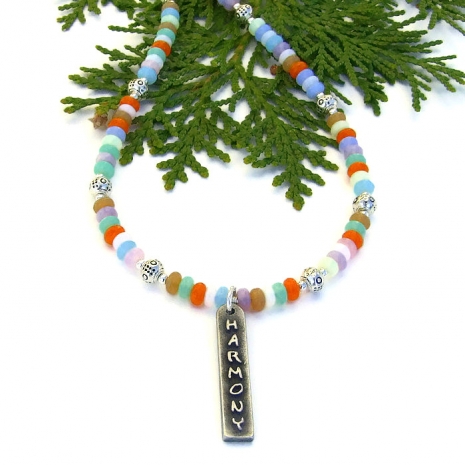 HARMONY: Harmony Pendant Yoga Necklace, Opalized Glass Boho Handmade Jewelry - $45.00 *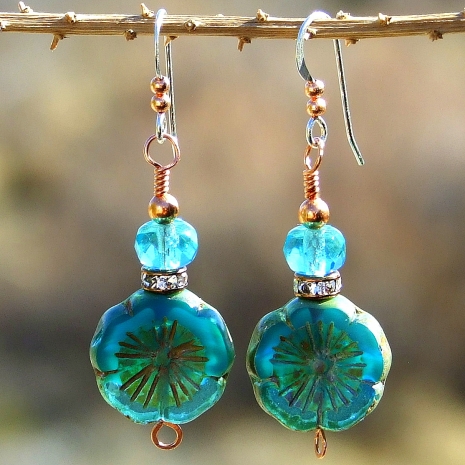 OCEAN PANSY: Aqua Teal Pansy Flower Handmade Earrings, Crystal Boho Artisan Jewelry - $20.00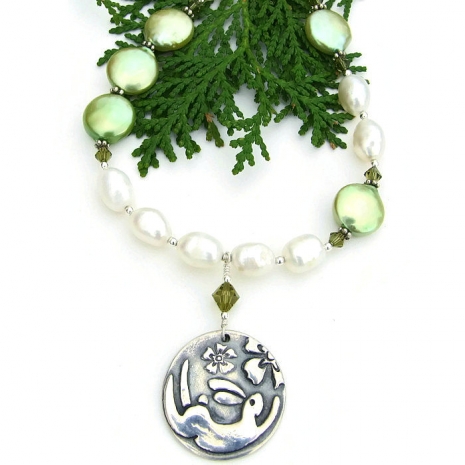 JUMP WITH JOY: Rabbit Pendant and Pearl Necklace, Easter Mothers Day Handmade Jewelry - $115.00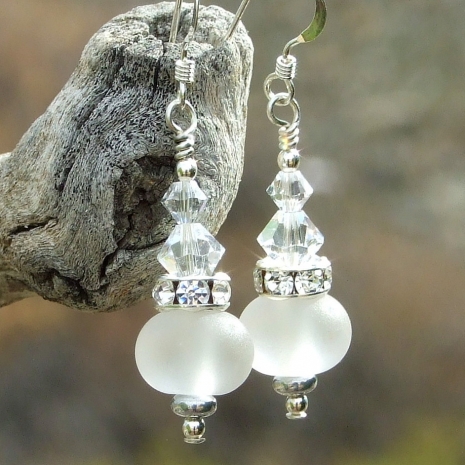 STAR SHINE: Handmade Bride Wedding Earrings, Lampwork Crystals Sparkling Jewelry - $30.00 *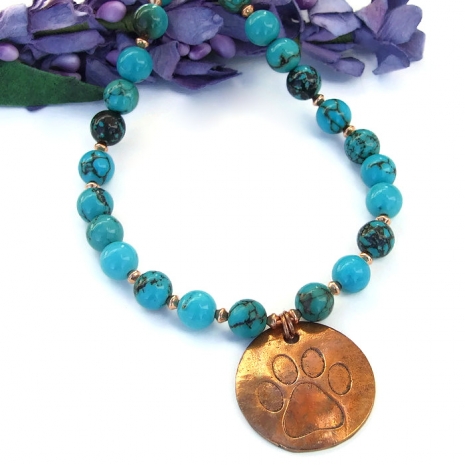 PAWS FOR A CAUSE: Dog Paw Print Pendant and Turquoise Necklace, Handmade Artisan Jewelry - $80.00 - 1/2 of the purchase price will be donated to the Human Society when sold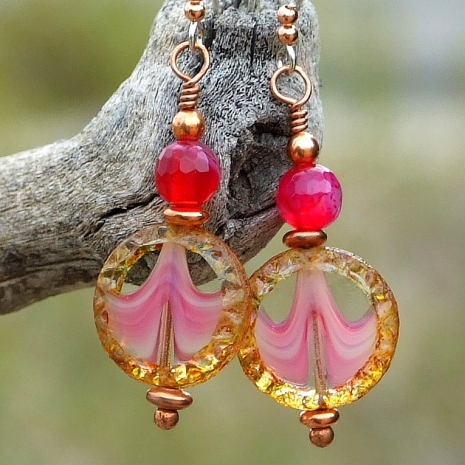 PASSIONATELY PINK: Fuchsia Pink and Brown Handmade Earrings, Agate Artisan Beaded Jewelry - $25.00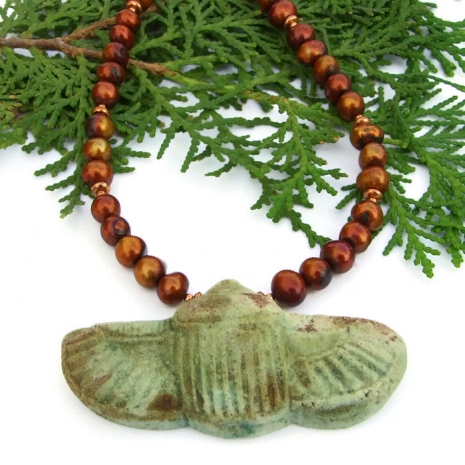 KHEPRI: Sacred Scarab Pendant Necklace, Handmade Jewelry Egyptian Faience - $55.00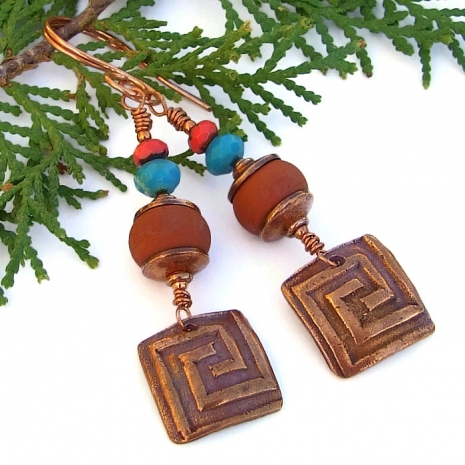 LABYRINTH: Copper Labyrinth Earrings, Handmade Terracotta Lampwork Turquoise Artisan Spiral Jewelry - $40.00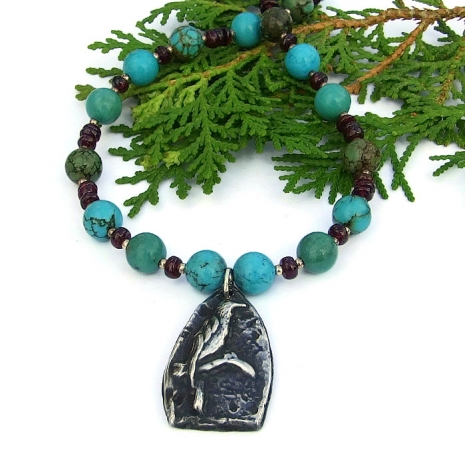 UCELLO: Bird Pendant Necklace, Handmade Turquoise Garnet Pewter Beaded Goth Jewelry​ - $75.00 *
I hope you enjoyed the new necklaces and earrings in my Indiemade shop. If you would like to make my day, please leave a comment. And any promotion you can do will be greatly appreciated. Thanks!
My contact information:
Indiemade shop: ShadowDogDesigns
Indiemade blog: ShadowDogDesigns' Blog
Artfire studio: ShadowDogDesigns
ArtFire Blog: ShadowDogDesigns' Blog
Google+: Catherine W
Facebook: ShadowDogDesigns - Jewelry
Twitter: ShadowDogDesign
Pinterest: Shadow Dog Designs
Wanelo: ShadowDog
Amazine: ShadowDogDesigns
Rebelmouse: ShadowDogDesigns
Flickr: Shadow Dog Designs' Photostream
Beautifully Unique Handmade Jewelry
» Tagged:
artisan
,
copper
,
Czech glass
,
dog
,
dog rescue
,
earrings
,
gemstone
,
Goth
,
handmade
,
Indiemade
,
necklaces
,
one of a kind
,
pewter
,
Shadow Dog Designs
,
ShadowDogDesigns
,
sterling silver
,
unique
» Share: