Blog entry
Mother's Day will soon be here. Treat your Mom to one of a kind, handmade jewelry!
Use the coupon code LOVEMOM10 for 10% off your total order AND free shipping.
Posted September 9, 2016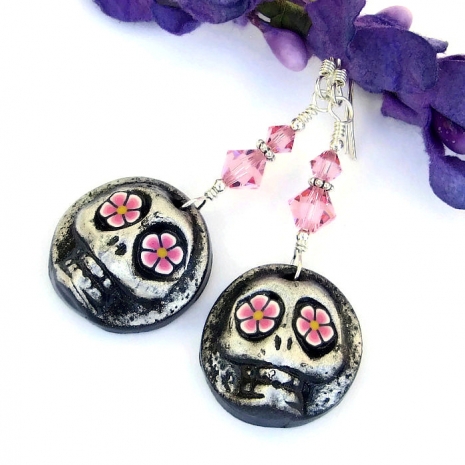 Halloween and Day of the Dead festivities will soon be upon us. To help you celebrate, I have been stocking my Shadow Dog designs Indiemade shop with spooky handmade skull earrings of various types. Recently, glass sugar skull beads from the Czech Republic have appeared in a myriad of colors - such fun to work with! And I'm always on the lookout for new, fun skull designs to make into one of a kind jewelry, perfect to enhance your costume . . . or everyday wear!