*** FREE SHIPPING ***
(First Class Mail - U.S. Only)
Blog entry
Posted January 7, 2021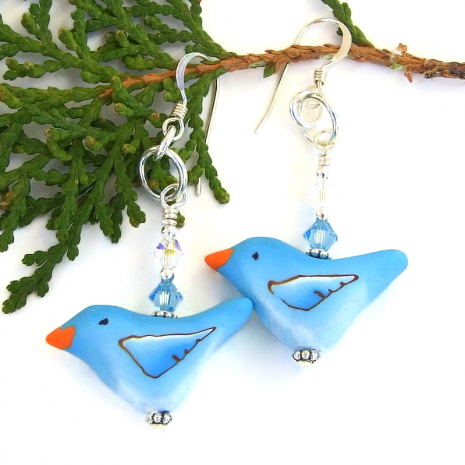 Usually my Three for Thursday blogs have a theme, such as "flowers", "animals," "Valentine's Day" or "blue." But today I decided that three items from three artist friends would be a theme within the theme: fingerless gloves, note cards and jewelry. From Jacki of Christie Cottage are three pairs of hand knit / crocheted fingerless gloves; three notecards from original watercolor prints are featured from Roxanne of watercolorNmore; and three pairs of handmade earrings from me, Catherine of Shadow Dog Designs, are shared. To see more of what each artist has in their handmade studios, be sure to click on the links above, the item photos or links below the photos to be taken to the shop. I hope you enjoy these selections.
» Tagged:
artisan
,
bird earrings
,
birds
,
blue
,
blue birds
,
copper
,
crochet
,
ducks
,
earrings
,
fingerless gloves
,
flowers
,
gift for her
,
gift for women
,
goddess
,
great blue heron
,
grey
,
handmade
,
handmade gifts
,
heart earrings
,
hearts
,
ivory
,
knit
,
lampwork
,
metallic
,
Mothers Day
,
note cards
,
pink
,
polymer clay
,
purple
,
ribbon yarn
,
spiral goddess
,
spirals
,
Swarovski crystals
,
Three for Thursday
,
tree frogs
,
Valentines
,
Valentines Day
,
watercolors
Posted August 16, 2018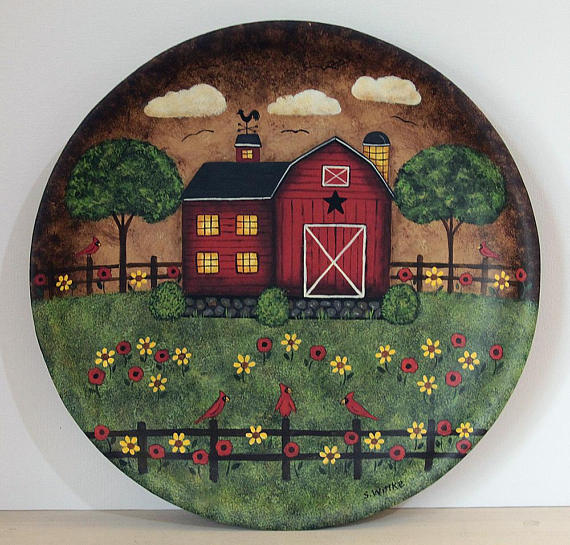 My favorite reason to buy handmade is just that - it's handmade, which means quality, and a whole lot of love!
Cammi Higley
I love the quote above from Cammi about handmade . . . because it's so TRUE! The artists featured in this week's Three for Thursday blog definitely create quality products, all made with HUGE doses of love. The artists this week are Roxanne of watercolorsNmore who uses watercolors to convey the beauty of Florida; Sue of starspiritstudio who creates amazing rustic terra cotta findings and reclaimed tin earring dangles; and, Sharon of RavensBendFolkArt who paints one of a kind functional items with a whimsical folk art flair. If something catches your eye, please be sure to click on the photo or the link below the picture to be taken to the item for more photos and information. I hope you enjoy the unique artisan handmade items featured below. And remember: BUY HANDMADE!
» Tagged:
birds
,
cat
,
coasters
,
cookie tins
,
Danish
,
dream
,
ducks
,
earring findings
,
face
,
folk art
,
geese
,
Halloween
,
handmade
,
horse
,
loggerhead
,
moon
,
note cards
,
originals
,
painting
,
pendant
,
pineapple
,
RavensBendFolkArt
,
recycled
,
sea turtle
,
Shadow Dog Designs
,
ShadowDogDesigns
,
starspiritstudio
,
still life
,
sun
,
terracotta
,
Three for Thursday
,
upcycled
,
watercolors
,
watercolorsNmore
,
wood bowl
,
wooden plate