I am taking a break from Monday, May 22 through Saturday, May 26. Any items purchased during that time will be mailed out on Tuesday, May 30. As a thank you for your patience, purchases will be upgraded to Priority Mail at no extra cost to you.
Blog entry
Posted November 22, 2016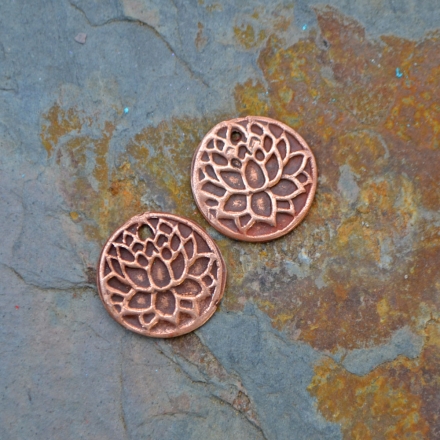 Symbols have always had a great significance in the lives of humans, from pre-historic times to modern man. Since ancient symbols are ingrained into our lives, most people don't realize these symbols are everywhere. From the logos of modern companies (Starbucks with their mermaid), to television shows (spirals in True Detective) and movies (Legendary Pictures with their Celtic knot logo) from religious books and texts (The Bible, The Koran) to decorations on buildings (sunbursts and dolphins), ancient symbols are everywhere.
» Tagged:
ancient symbols
,
bandana
,
bracelets
,
brooch
,
Celtic knot
,
copper
,
cross
,
dogs
,
dragonfly
,
earrings
,
evil eye
,
Hamsa
,
handmade artisan
,
infinity symbol
,
jewelry
,
knitting
,
leaf
,
lotus
,
necklace
,
neckwarmer
,
paisley
,
pendant
,
Shadow Dog Designs
,
ShadowDogDesigns
,
spiral
,
wood