I am taking a break from Monday, May 22 through Saturday, May 26. Any items purchased during that time will be mailed out on Tuesday, May 30. As a thank you for your patience, purchases will be upgraded to Priority Mail at no extra cost to you.
Blog entry
Posted March 9, 2016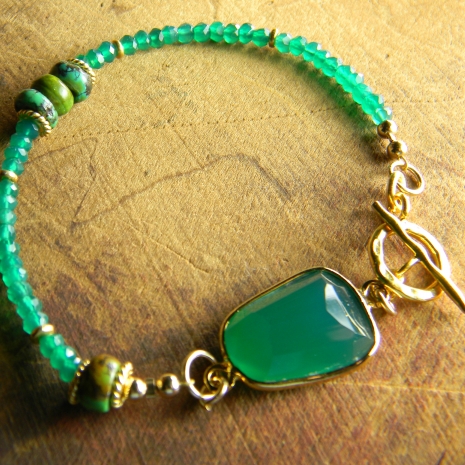 Since my family has a LOT of Scots Irish in them, I grew up listening to Irish ballads and bagpipe music. St. Patrick's Day has always been a favorite celebration (although no watered down green beer for us - had to do it right with Guinness Stout!). St. Patrick's Day was also celebrated as the start of the spring planting season for gardens and flower beds. Since Ireland is supposed to have forty shades of green, the start of planting season always seemed very appropriate.
» Tagged:
art
,
baby booties
,
bracelets
,
card
,
ceramic
,
copper
,
cozy
,
dogs
,
earrings
,
green
,
handmade
,
Indiemade
,
Irish
,
jewelry
,
lampwork
,
Mother's Day card
,
necklaces
,
neckwarmer
,
painting
,
pendant
,
Shadow Dog Designs
,
ShadowDogDesigns
,
St. Patrick's Day
,
St. Patricks Day
Posted November 11, 2015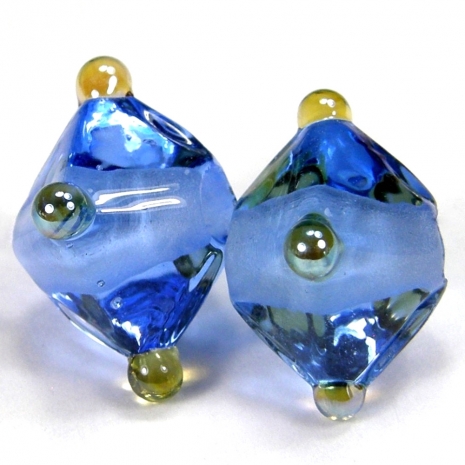 Eleonora Duse, a famous Italian actress, once said, "If the sight of the blue skies fills you with joy, if a blade of grass springing up in the fields has power to move you, if the simple things of nature have a message that you understand, rejoice, for your soul is alive." My soul must be VERY alive for rejoicing over the huge blue sky here in the Borderlands. The shades of blue in the sky change throughout the day, from daybreak to dark. The handmade items from Indiemade artists featured here remind me of many of the shades of blue seen:
» Tagged:
blue
,
card
,
ceramic
,
copper
,
dog ruffle
,
ear warmers
,
earrings
,
flower crown
,
handmade
,
Hanukkah
,
horse
,
Indiemade
,
jewelry
,
knitting
,
lampwork
,
necklaces
,
pendants
,
roses
,
Shadow Dog Designs
,
ShadowDogDesigns
,
sky blue