Just in Time for
*** CHRISTMAS IN JULY ***
FREE SHIPPING!
(U.S. Only)
The Wearing of the Green - Wonderful Handmade Wednesday on Indiemade
Posted March 9, 2016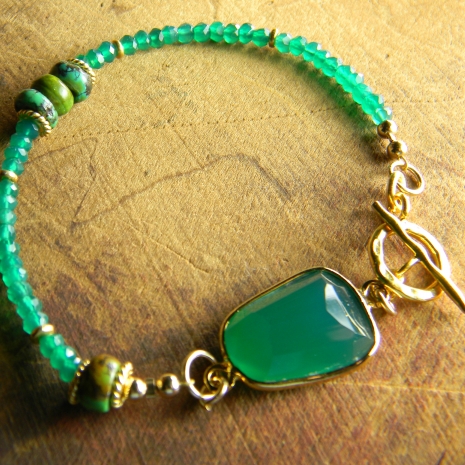 Since my family has a LOT of Scots Irish in them, I grew up listening to Irish ballads and bagpipe music. St. Patrick's Day has always been a favorite celebration (although no watered down green beer for us - had to do it right with Guinness Stout!). St. Patrick's Day was also celebrated as the start of the spring planting season for gardens and flower beds. Since Ireland is supposed to have forty shades of green, the start of planting season always seemed very appropriate.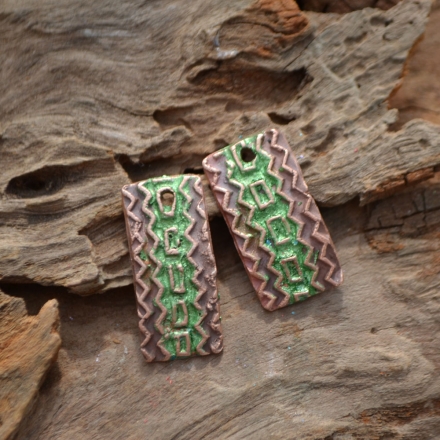 The title of this post, "The Wearing of the Green," was taken from the traditional Irish folk song that dates back to the 1798 at the time of the Irish Rebellion, when the Irish rose up against the tyranny of British rule. The wearing of shamrocks or green clothing was considered an act of rebellion and was punishable by long jail sentences and, oftentimes, death. The song, especially the 3rd and 4th verses, actually mocks that law and helped enshrine shamrocks and the color green as important symbols of Irish pride that lasts to this day. The song has been recorded by many, many people and is still a popular pub sing-along. My favorite is still this old recording by John McCormack: THE WEARING OF THE GREEN. My mother about wore out the record (remember vinyl?) that this song was on.
Elfin Magic Green and White Dichroic Glass Post Earrings Handmade by Jo of Umeboshi Jewelry Designs
Oh, Paddy dear, did you hear the news that's going 'round?
The shamrock is forbid by law to grow on Irish ground
Saint Patrick's Day no more to keep, his color can't be seen
For there's a bloody law again' the Wearing of the Green.
I met with Napper Tandy and he took me by the hand
And he said "How's poor old Ireland and how does she stand?"
"She's the most distressful country that ever yet was seen
For they're hanging men and women there for Wearing of the Green."
She's the most distressful country that ever yet was seen
For they're hanging men and women there for Wearing of the Green.
Then since the color we must wear is England's cruel red
Sure Ireland's sons will never forget the blood that they have shed
You may pull the shamrock from your hat and cast it on the sod
But 'twill take root and flourish there, though underfoot 'tis trod.
When laws can stop the blades of grass for growing as they grow
And when the leaves in summertime their verdure dare not show
Then I will change the color too I wear in my caubeen*
But 'til that day, please God, I'll stick to Wearing of the Green.
She's the most distressful country that ever yet was seen
For they're hanging men and women there for Wearing of the Green.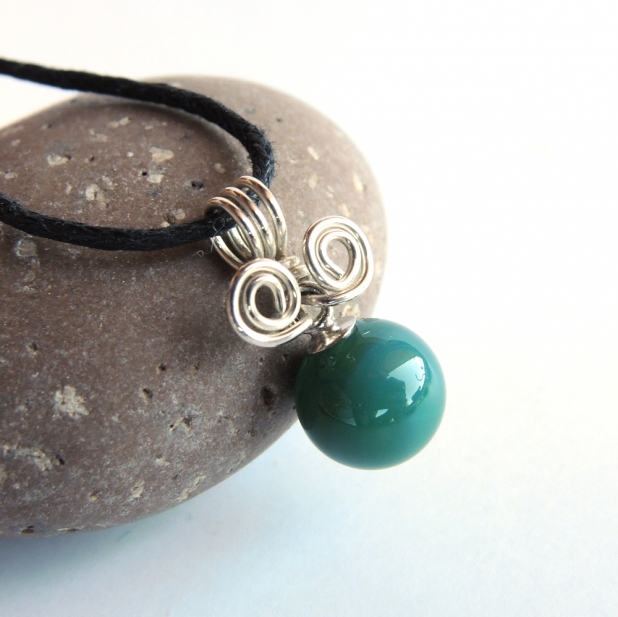 Green Gemstone Sphere Choker Necklace on Black Cord, Fanciful Sterling Silver Wire Work Handmade by Pamela of Pebbles at My Feet
And, of course, no St. Patrick's Day is complete without a rendition of "Danny Boy". My all time favorite version is by Scots Canadian John McDermott doing this a capella version: DANNY BOY
Here are more artisan handmade creations featuring green by artists on Indiemade: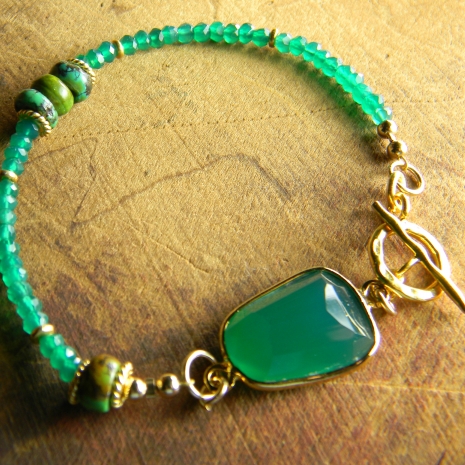 Green Onyx Bracelet Gold Vermeil Rustic Bohemian Jewelry One of a Kind Handmade by Gloria of Chrysalis Jewelry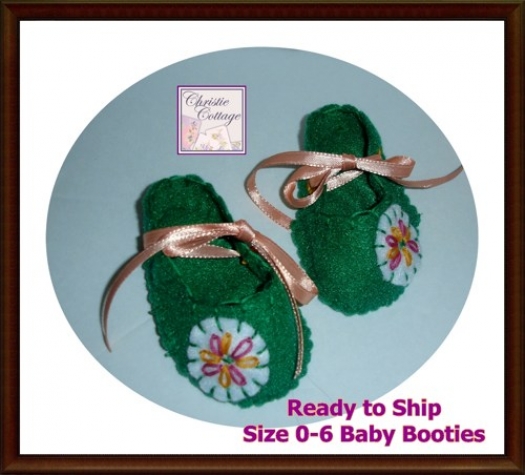 Size 0-6 Months Green Felt Baby Shoes / Booties / MaryJanes, Embroidered, Handmade by Jacki of Christi Cottage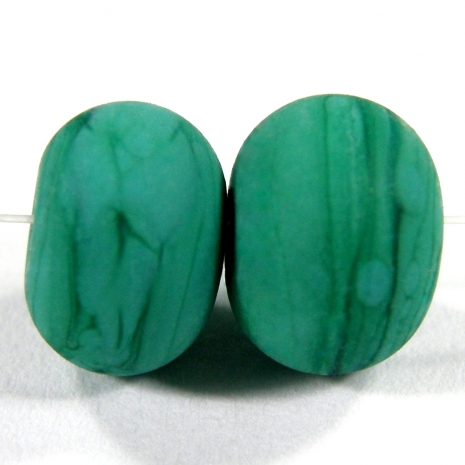 Opaque Petroleum Green Lampwork Glass Beads Handmade by Charlotte of Covergirlbeads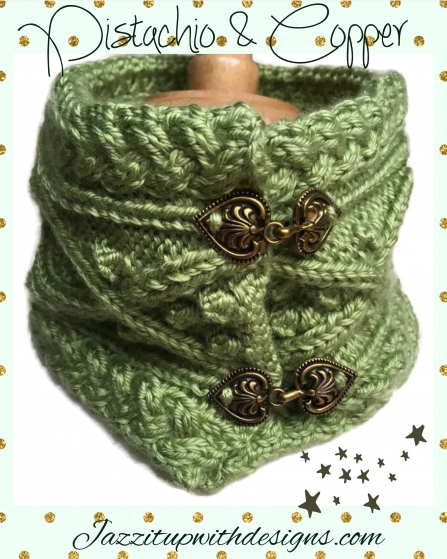 Pistachio Cowl Cable Bobbles Copper Fasteners in Caron Simply Soft Yarn Handmade by Nancy of Jazz it Up with Designs by Nancy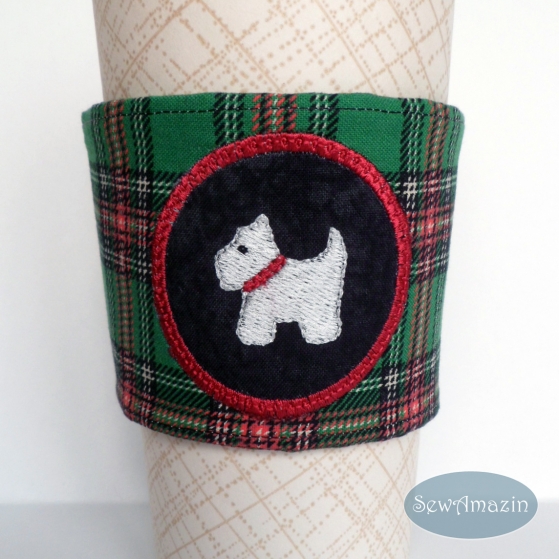 Westie Terrier Embroidered Coffee Cup Cozy, Cold Drink Wrap Handmade by Donna of SewAmazin
Spring New Leaf Green Ceramic Pendant Handmade by Linda of Linda Landig Jewelry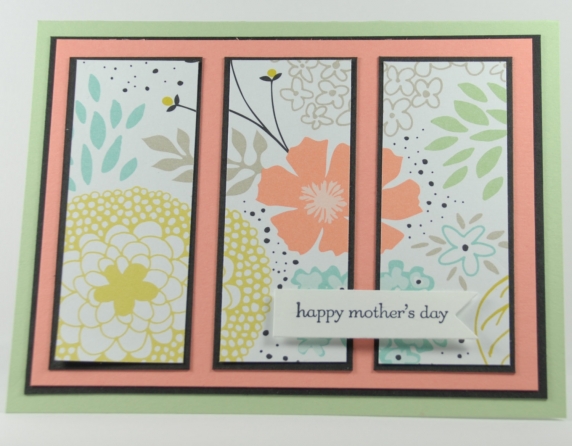 Mother's Day Card With Bright Flowers Handmade by Lisa of Cards by Li Be!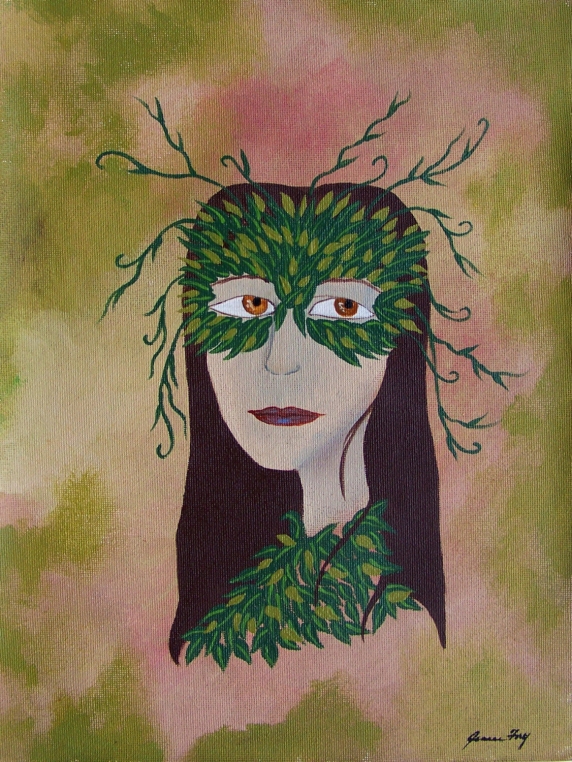 Greenwoman with Leaf Mask Original Folk Art Painting on 9x12 Canvas Paper Mystical Fantasy Art Handmade by Jeanne of Jeanne Fry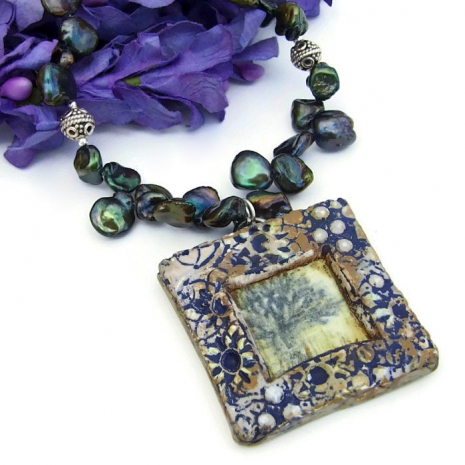 Tree of Life Pendant Necklace with Green Pearls, Artisan Beaded Jewelry Handmade by Catherine of Shadow Dog Designs
I hope you enjoyed this early celebration of St. Patrick's Day and the artisan handmade green creations that were shared. As you go about your own celebration, here's a toast as you raise your beer or liquid of choice:
Sláinte na bhfear agus go maire na mná go deo!
If you would like to make my day and the day of the artists featured, please leave a comment. And any promotion you can do will be greatly appreciated. Thanks!
My contact information:
Indiemade shop: ShadowDogDesigns
Indiemade blog: ShadowDogDesigns' Blog
Artfire studio: ShadowDogDesigns
ArtFire Blog: ShadowDogDesigns' Blog
Google+: Catherine W
Facebook: ShadowDogDesigns - Jewelry
Twitter: ShadowDogDesign
Pinterest: Shadow Dog Designs
Wanelo: ShadowDog
Amazine: ShadowDogDesigns
Rebelmouse: ShadowDogDesigns
Flickr: Shadow Dog Designs' Photostream
Beautifully Unique Handmade Jewelry
» Tagged:
art
,
baby booties
,
bracelets
,
card
,
ceramic
,
copper
,
cozy
,
dogs
,
earrings
,
green
,
handmade
,
Indiemade
,
Irish
,
jewelry
,
lampwork
,
Mother's Day card
,
necklaces
,
neckwarmer
,
painting
,
pendant
,
Shadow Dog Designs
,
ShadowDogDesigns
,
St. Patrick's Day
,
St. Patricks Day
» Share: