Blog entry
Posted August 18, 2018

There is something ALL handmade artists go through: you design a beautiful piece of jewelry, or create a fabulous painting, or crochet an intricate piece of table art, or . . . the list goes on and on. You have put so much of yourself into the piece, you love it and you are sure it will sell very, very quickly. Unfortunately, there it still sits in your shop . . . and you have no idea why!
» Tagged:
arrowhead
,
art
,
boho
,
borosilicate
,
bracelets
,
bridal
,
crochet
,
cross
,
druzy
,
earrings
,
fascinator
,
flowers
,
gemstones
,
gift bags
,
great blue heron
,
handmade
,
jasper
,
jewelry
,
lotus
,
moon
,
necklaces
,
painting
,
pendants
,
polymer clay
,
rooster
,
Shadow Dog Designs
,
ShadowDogDesigns
,
spirals
,
Swarovski crystals
,
Tolkien
,
upcycled
,
wedding
,
yoga
Posted August 16, 2018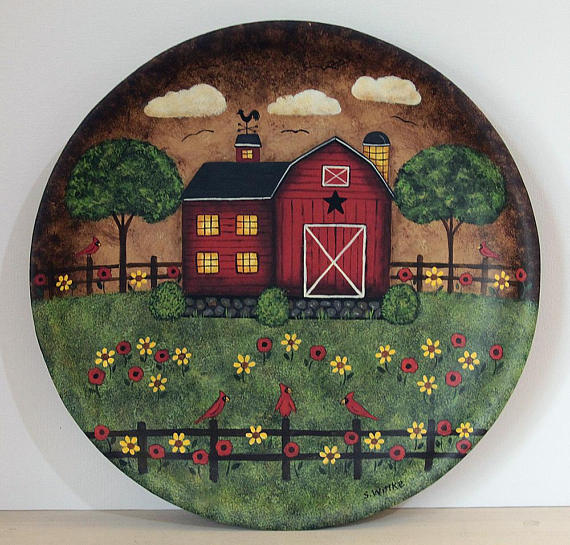 My favorite reason to buy handmade is just that - it's handmade, which means quality, and a whole lot of love!
Cammi Higley
I love the quote above from Cammi about handmade . . . because it's so TRUE! The artists featured in this week's Three for Thursday blog definitely create quality products, all made with HUGE doses of love. The artists this week are Roxanne of watercolorsNmore who uses watercolors to convey the beauty of Florida; Sue of starspiritstudio who creates amazing rustic terra cotta findings and reclaimed tin earring dangles; and, Sharon of RavensBendFolkArt who paints one of a kind functional items with a whimsical folk art flair. If something catches your eye, please be sure to click on the photo or the link below the picture to be taken to the item for more photos and information. I hope you enjoy the unique artisan handmade items featured below. And remember: BUY HANDMADE!
» Tagged:
birds
,
cat
,
coasters
,
cookie tins
,
Danish
,
dream
,
ducks
,
earring findings
,
face
,
folk art
,
geese
,
Halloween
,
handmade
,
horse
,
loggerhead
,
moon
,
note cards
,
originals
,
painting
,
pendant
,
pineapple
,
RavensBendFolkArt
,
recycled
,
sea turtle
,
Shadow Dog Designs
,
ShadowDogDesigns
,
starspiritstudio
,
still life
,
sun
,
terracotta
,
Three for Thursday
,
upcycled
,
watercolors
,
watercolorsNmore
,
wood bowl
,
wooden plate
Posted December 27, 2017

It has been several months since I last shared a blog of my newest handmade jewelry. Between participating in art shows, traveling, my birthday, our anniversary, other commitments and trying to stock my Indiemade shop for the Christmas buying season, the time just sped right on by. Seems time goes quicker and quicker each and every year! Whew! Anyway, I finally pulled together this post to share of my newest earrings and necklaces, six of each. They are all one of a kind pieces and handmade from the heart. If a piece catches your eye, please click on the photo or the live link below the photo to be taken to the item for more information and pictures. I hope you enjoy the beauties below:
» Tagged:
amber
,
boho
,
cats
,
cross
,
dog rescue
,
dogs
,
earrings
,
garnet
,
gemstones
,
Goth
,
handmade
,
jewelry
,
lampwork
,
moon
,
necklaces
,
paw prints
,
red coral
,
Shadow Dog Designs
,
ShadowDogDesigns
,
shields
,
skulls
,
Swarovski crystals
,
Tree of Life
,
wolf
,
Zia
,
Zia sun