I am taking a quick break starting Monday, November 13 and will be back Sunday, November 19. Any items purchased during that time will be mailed out Monday, November 20.
Thank you so much for your patience.
Blog entry
Posted November 7, 2017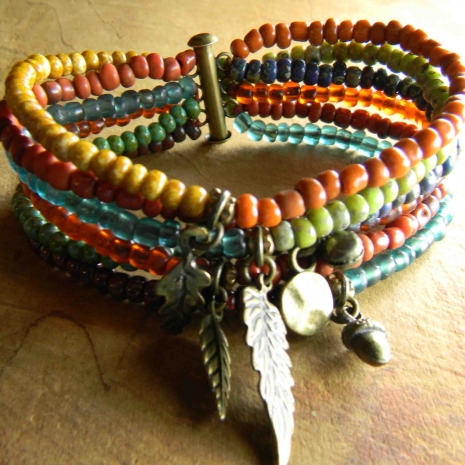 It's amazing how often my blogs are inspired by music. As you have probably noticed, music is, and always has been, a huge part of my life. For some reason, I have been listening quite a bit to the complete soundtrack to the Lord of the Rings movies. Heroic music for an awesome trilogy! It ended (for the umpteenth time) and I switched to my Pandora station. And . . . Bohemian Rhapsody by Queen started the mix of music. The song, which was released in 1975, instantly took me back to a time at university when several friends and I developed a Bohemian Rhapsody skit . . . and performed it at a university talent show! Am sure the skit was absolutely, undeniably horrible. But whenever I hear the song, it takes me back to all the hard work and laughter as we pulled the antics of the skit together. Am sure there is a photo or two around, but I have no idea where they are.
Posted November 2, 2016
The other day, as I was pondering the theme of this week's "Wonderful Handmade Wednesday" blog post, I ran across a very colorful quote from Roy Bean talking about autumn in the desert: "And Fall, with her yeller harvest moon and the hills growin' brown and golden under a sinkin' sun." Aha, I thought! The handmade theme of earthy yellers, browns and goldens was then set in my mind.
» Tagged:
amber
,
artisan
,
autumn
,
boho
,
brown
,
ceramic pendant
,
copper
,
crocheted
,
dichroic
,
dog bandana
,
dogs
,
earrings
,
flowers
,
gemstones
,
golden
,
handmade
,
jewelry
,
Judge Roy Bean
,
knitted
,
lampwork
,
Langtry
,
leaves
,
necklaces
,
Roy Bean
,
Shadow Dog Designs
,
ShadowDogDesigns
,
shawl
,
spiral
,
yeller