*** FREE SHIPPING ***
(First Class Mail - U.S. Only)
Blog entry
Posted February 13, 2020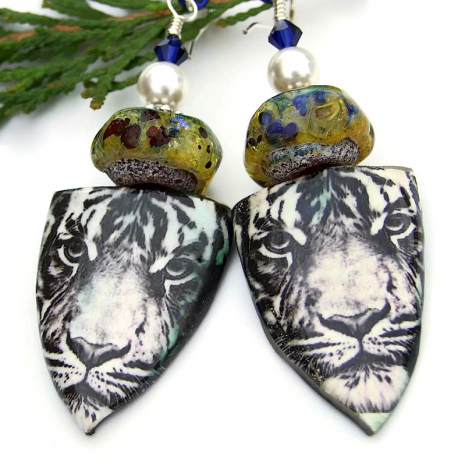 Earrings are my "go to" jewelry. They are the piece of jewelry I almost always put on right away when I get up in the morning. BUT if I happen to leave the house without a pair dangling from my ears, and suddenly realize it, it feels like the earth somewhat shifts on its axis, like I've accidently wandered into the Upside Down. Weird, I know. I can't wait to get back home to put on a pair to set things Rightside Up.
Since earrings are an integral part of my life, both to wear and create, this week's Three for Thursday is called "Unique Earrings for You." Three pairs of earrings from three handmade jewelry artists are featured. The artists are: Mary of PrettyGonzo; Linda of VictorianStyleTreasures; and, me, Catherine of Shadow Dog Designs. If something catches your eye, be sure to visit the artisan's shop for more beauties. I hope you thoroughly enjoy this earrings collection featuring a wide range of styles.
» Tagged:
artisan
,
artists
,
blue
,
cameo
,
cats
,
ceramic
,
copper
,
Czech glass
,
dragonflies
,
earrings
,
Eiffel Tower
,
enamel
,
fine silver
,
flowers
,
garnet
,
handmade
,
kitty
,
lampwork
,
leaf
,
Paris
,
pink
,
polymer clay
,
PrettyGonzo
,
rainforest
,
red garnet
,
rose
,
roses
,
rustic
,
Shadow Dog Designs
,
ShadowDogDesigns
,
summer
,
suns
,
Swarovski crystals
,
Thai Hill Tribes
,
tigers
,
unique
,
verdigris
,
VictorianStyleTreasures
,
vintage
,
white
Posted July 31, 2019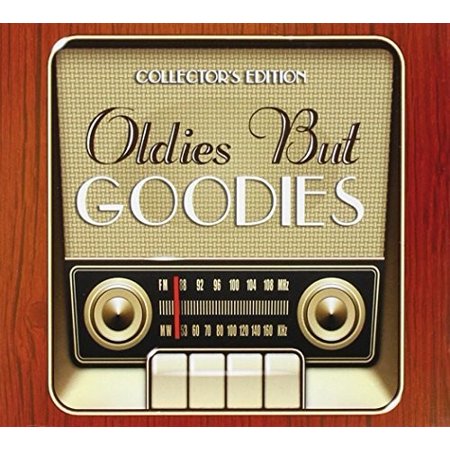 Whenever someone mentions "Oldies But Goodies," most people think of old songs, vintage cars, antique furniture or, possibly, themselves (after - ahem - a certain age). "Oldies But Goodies" can also refer to items in handmade shops that have been around for longer than we would like. Whenever something is created and then listed in our shops, we always think it will sell right away. But, for whatever reason, the beauty sits there . . . and sits there . . . and sits there some more. There is absolutely nothing wrong with that particular item - not at all! It just hasn't found that forever person to give it a forever home.
I asked artisan friends to share two items from their shops that they considered "oldies but goodies." Many of the items are one of a kind creations and would make a perfect gift for a birthday, anniversary, Christmas, or just because . . . I hope something catches your eye and that you visit the shops of the artists below.
» Tagged:
aventurine
,
black
,
blue
,
blueberries
,
boho
,
bracelets
,
carnelian
,
chunky
,
dragon
,
flowers
,
fossil rock
,
fruit
,
garnet
,
gemstones
,
handmade
,
heart
,
jade
,
jasper
,
jewelry
,
jewelry bags
,
kryptonite
,
lampwork
,
leaves
,
necklaces
,
oldies but goodies
,
orange
,
paper
,
pearls
,
pendants
,
phoenix
,
pink
,
polymer clay
,
postcards
,
quartzite
,
rainforest
,
recycled
,
Shadow Dog Designs
,
ShadowDogDesigns
,
summer
,
Swarovski crystals
,
tin
,
upcycled
,
watercolor
,
white