I am taking a quick break starting Monday, November 13 and will be back Sunday, November 19. Any items purchased during that time will be mailed out Monday, November 20.
Thank you so much for your patience.
Blog entry
Posted December 23, 2015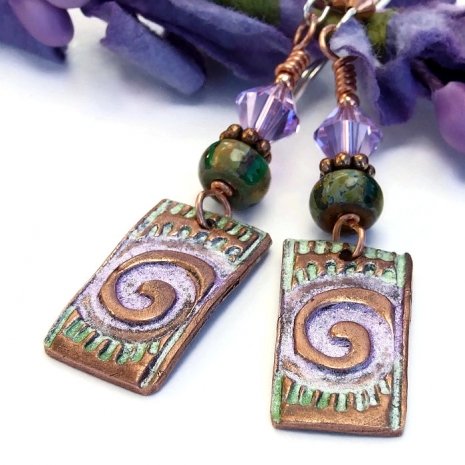 The theme of this blog post came about because I listed a new pair of earrings that feature hand painted copper spiral rectangles by Kristi of KristiBowmanDesign. Whenever I see spirals, I start musing on their ancient . . . and modern . . . appeal in designs. Then knots, bumps and curves came to mind, all of which, along with spirals, can be found pecked or drawn or carved in the sides of caves, on boulders, painted on pottery and used in contemporary pieces. These designs will never go out of style.
» Tagged:
antique
,
baby booties
,
boot cuffs
,
bumps
,
copper
,
curves
,
dragon
,
earrings
,
handmade
,
headband
,
Indiemade
,
jewelry
,
knots
,
lampwork
,
neck ruffle
,
necklaces
,
pendants
,
pets
,
rhinestone
,
Shadow Dog Designs
,
ShadowDogDesigns
,
spirals
,
wedding card
Posted November 18, 2015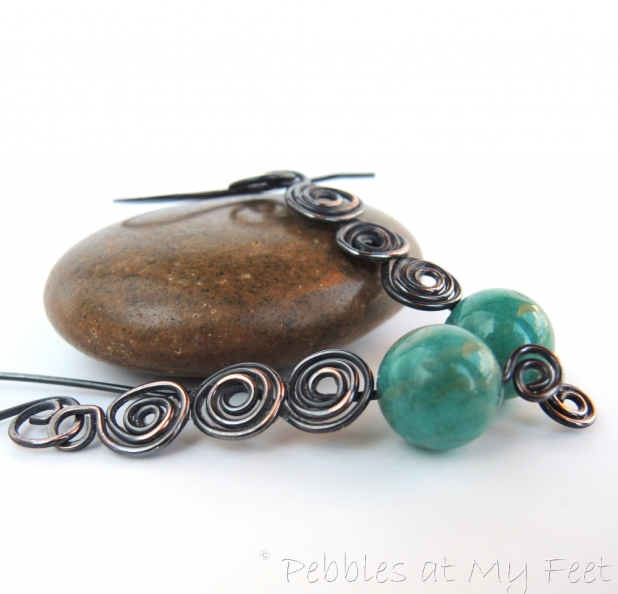 For millions of people, Black Friday, the day after Thanksgiving, is the time to do serious Christmas shopping. In the United States, it's one of the the major shopping days of the year. It's not an official holiday although many people have that day off . . . except if you work in retail.
» Tagged:
antique
,
Bedouin
,
boro glass
,
bracelets
,
cards
,
Christmas
,
dichroic glass
,
dog bone beads
,
dogs
,
Downtown Abbey
,
earrings
,
gemstone
,
handmade
,
Indiemade
,
knit
,
lampwork
,
necklaces
,
pendant
,
rhinestone
,
Shadow Dog Designs
,
ShadowDogDesigns
,
shawl
,
thistle
,
turquoise
,
wallet