Please Enjoy
*** FREE SHIPPING ***
(First Class Mail - U.S. Only)
Make It an Artisan Handmade Christmas - Week 5
Posted October 23, 2018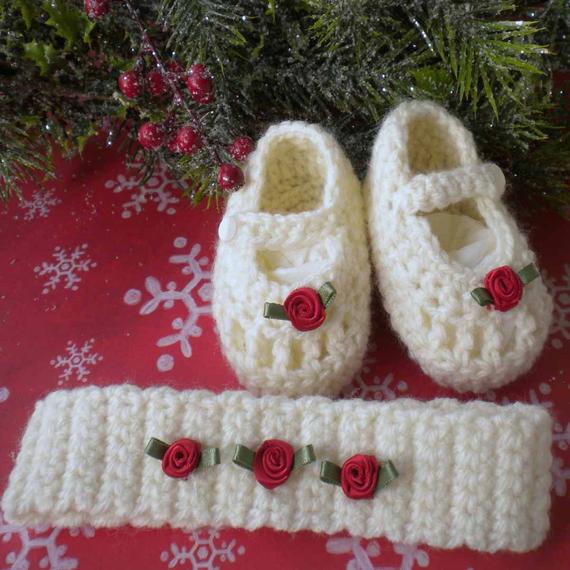 Week 5 of the Countdown to Christmas whizzed right on by and a wide variety of unique artisan handmade items were left behind. According to the ever ticking Christmas clock, Christmas will be here in only 62 days!!! Looking to start your Christmas shopping? The Countdown is the perfect place to do just that! A good motto to follow: shop early, shop often! And, most of all, SHOP HANDMADE!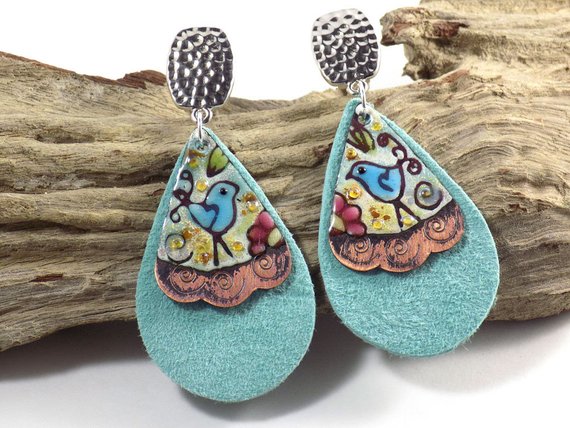 Blue Leather Clip on Earrings for Woman Handmade by Sharon of BlondePeachJewelry
Since the gift giving season is rapidly approachhing, Julie and Harry of Blue Morning Expressions are once again hosting a twelve-week Countdown to Christmas 2018 of artisan handmade (and sometimes vintage) items on their The Blu Print blog. The twelve week time period was chosen to correspond with the ubiquitous Christmas carol, "The Twelve Days of Christmas". This week, there were 44 shares from 15 artists. The artists shared a wide range of handmade gift ideas: jewelry of all sorts, beachy pillows, crocheted pieces, lampwork beads, handmade scrapbooking supplies, woodwork and other beautiful creations.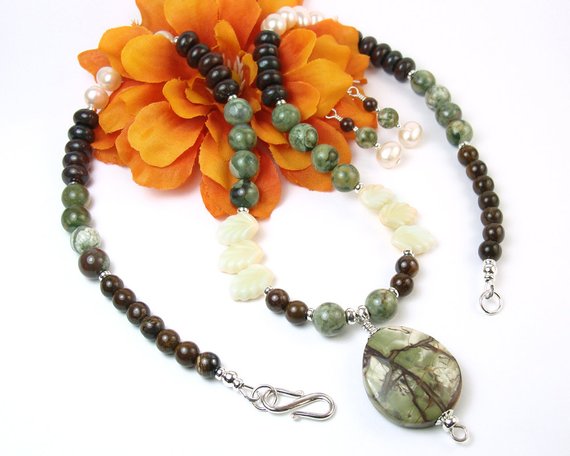 Green and Brown Jasper Gemstone and Earrings Jewelry Set Handmade by Mary of PrettyGonzo
Shop owners on Indiemade, Shopify, ArtFire, Fine Art America, Etsy, a stand alone website and the like are welcome to share up to three gift items between Friday at 12:00 p.m. (Eastern Time) and Monday morning at 12:01 a.m. A new Countdown collection of gift items will begin again the next Friday. This will continue until the second week in December. The items shared need to be G-rated.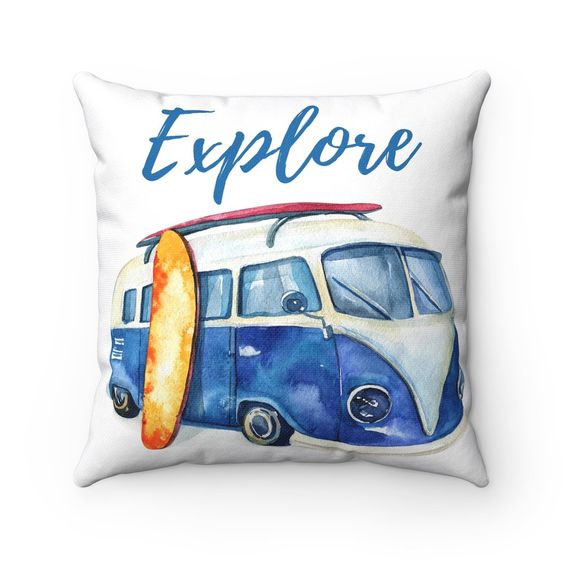 VW Bus Surfboard Beach Theme Throw Pillow Handmade by Julie of Blue Morning Expressions
If you share items on the Countdown to Christmas, you ***MUST*** promote the collection and ***EACH*** item on at least one social network site, preferably Pinterest, Twitter or G+ where the items can be easily seen and then promoted again. It's only fair to promote each of the participants who have promoted you!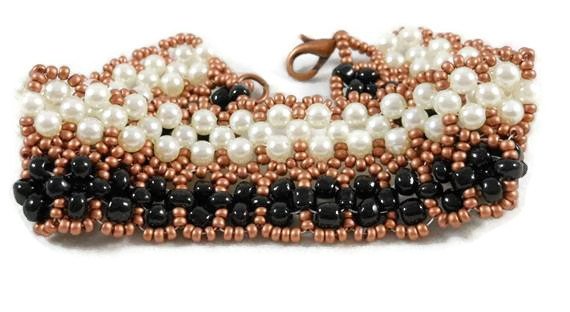 Right Angle Weave Black, Bronze and Pearl Bracelet Handmade by Cathy of CraftingMemories1
In addition to saving each handmade item from the Countdown collection to my Pinterest board and Twitter feed, I decided to share one item from each of the artists who participated this week. Here are my picks of the items, in an order determined by drawing numbers from my trusty numbers bowl (except those who were pretty late sharing).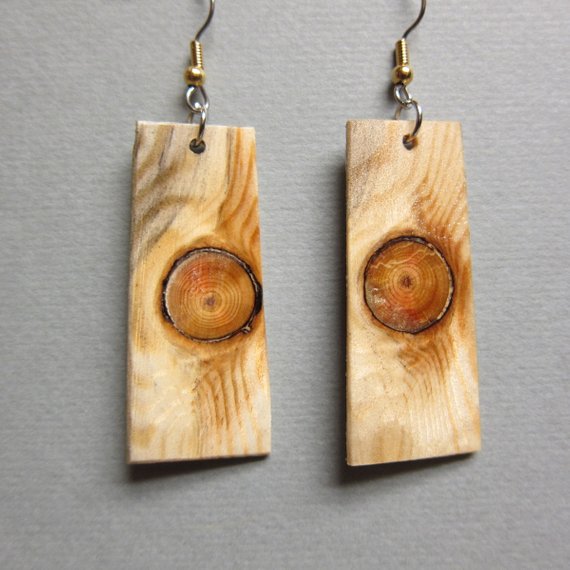 Glowing Pine with Knots Long Rectangle Exotic Wood Dangle Earrings Handmade by Roxanne of ExoticWoodJewelryAnd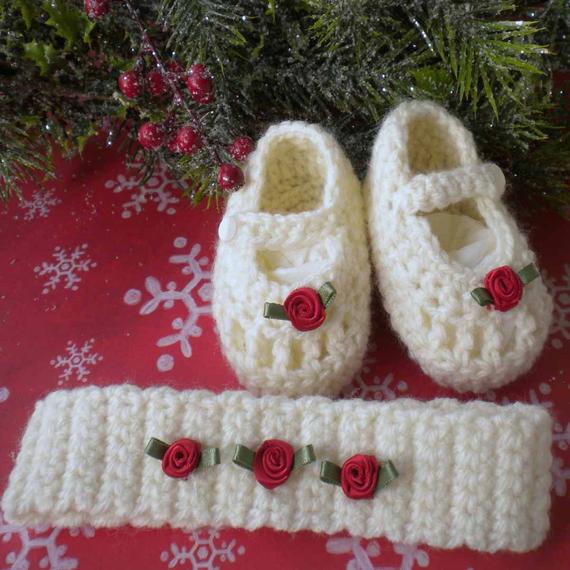 Crocheted Antique White Newborn Maryjanes and Headband with Red Silk Roses, 0-3 months, Handmade by Pamela of MagdaleneKnits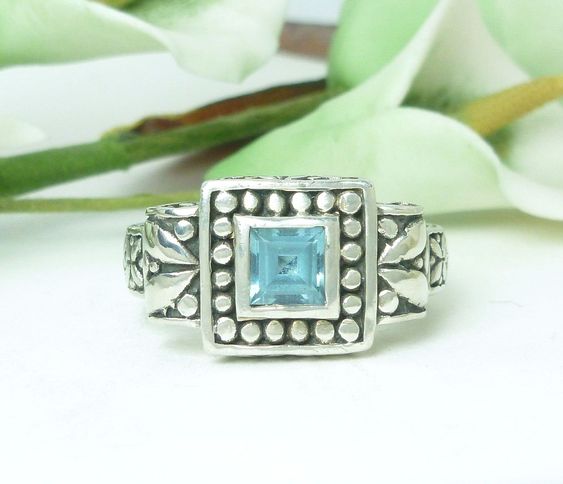 Bali Design Sterling Silver and London Blue Topaz Ring, Size 6, Offered by Diane of Dianes Dangles Jewelry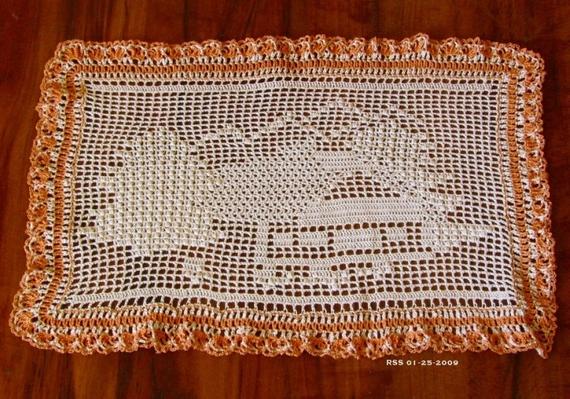 Mountain Cabin Filet Crochet Landscape Art Doily / Table Top Decor / Fiber Art Wall Hanging Handmade by Ruth of RSSDesignsInFiber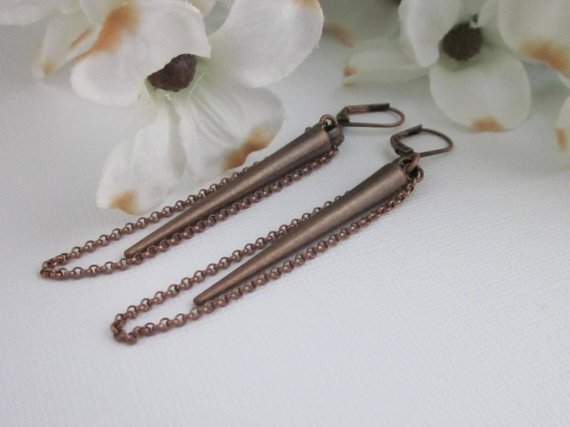 Antiqued Copper Dagger Spike Earrings Handmade by Connie of Thesingingbeader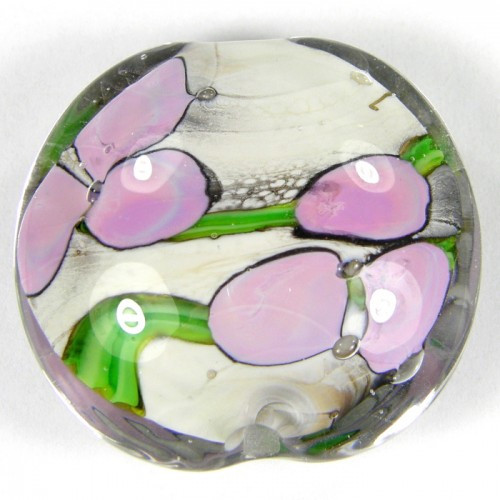 Pink Flower and Green Vines on Ivory Lampwork Glass Lentil Focal Handmade by Charlotte of Covergirlbeads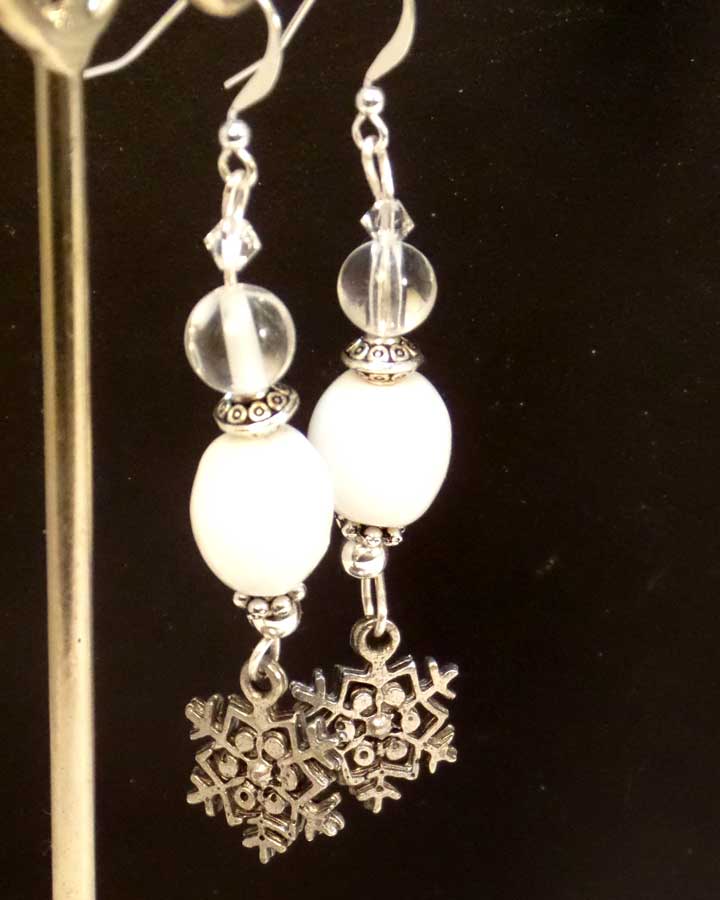 Snowflake Earrings Handmade by Linda of Linor Store Jewelry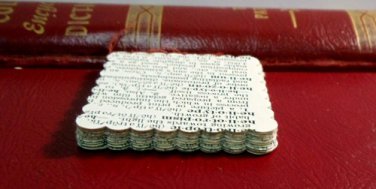 25 Scalloped Squares From Vintage 1950 Dictionary, Scrap Booking Supply, Handmade by Colleen of butterflyintheattic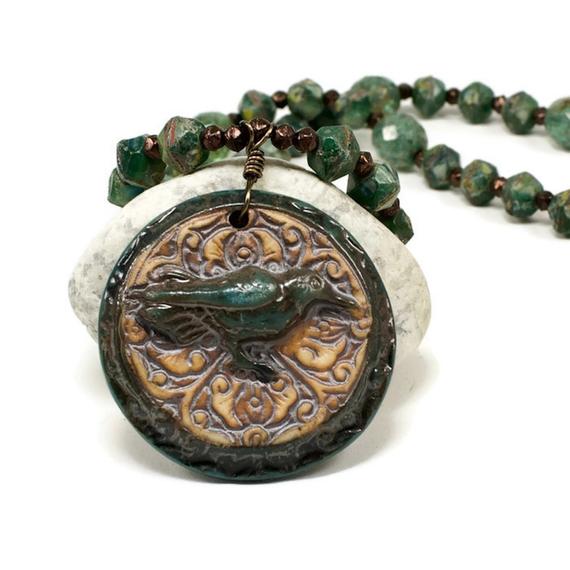 Raven / Crow Bird Pendant Necklace Handmade by Barbara of SolanaKaiDesigns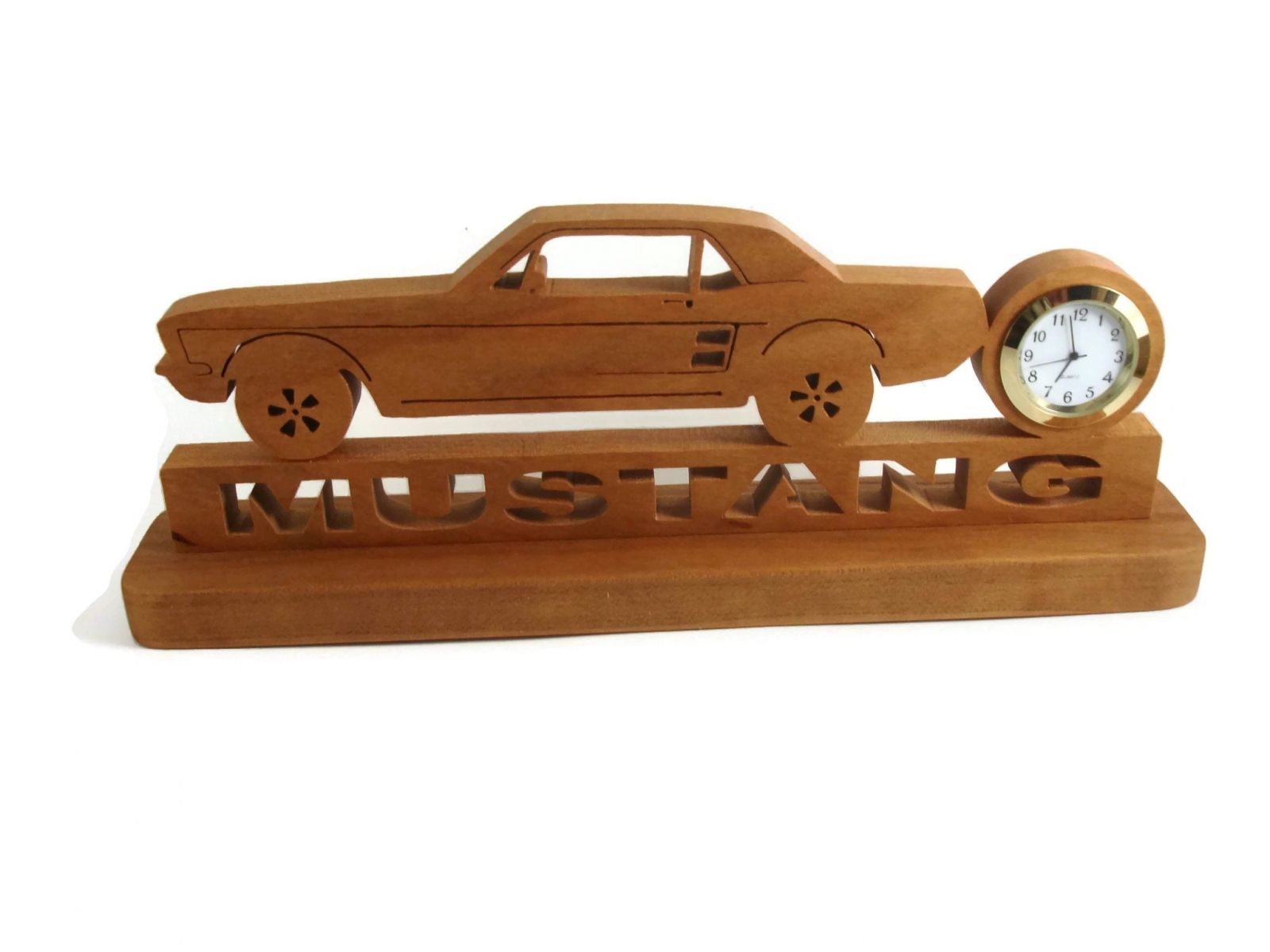 1968 Ford Mustang Coupe Desk Or Shelf Clock from Cherry Wood Handmade by Kevin of Kevskrafts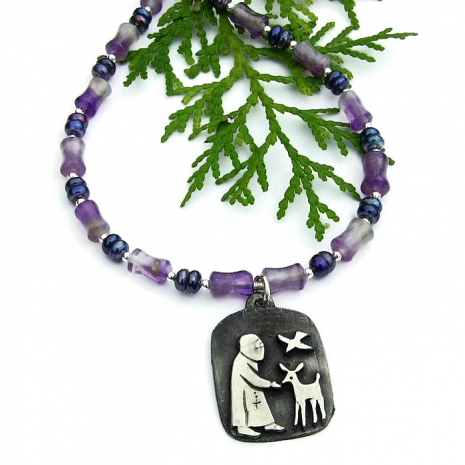 Vintage St. Francis, Deer and Dove Pendant Necklace with Amethyst and Pearls Handmade by Catherine of Shadow Dog Designs
I hope you have enjoyed this sampling of some of the handmade gift items that can be found in the Countdown to Christmas collection hosted by Julie and Harry of Blue Morning Expressions. To see all the items shared, click here: Countdown to Christmas 2018 - Week 5. I hope that at least one item captured your interest and made its way to your shopping list. Who knows what next week will bring? Personally, I'm looking forward to it!
If you are so inclined, please make my day and the day of the artists features and leave a comment. Also, any promotion will be greatly appreciated - it benefits us all! Thank you!
---
Please check out the other weeks of the Countdown found here on my blog:
---
My contact information:


» Tagged:
amethyst
,
artisan
,
Artisan Handmade Christmas
,
beach pillow
,
Blue Morning Expressions
,
blue topaz
,
BlueMorningExpressions
,
bracelets
,
Christmas
,
clock
,
Countdown to Christmas
,
crochet
,
Czech glass
,
deer
,
dictionary
,
doily
,
dove of peace
,
earrings
,
exotic wood
,
gemstones
,
handmade
,
headband
,
jewelry
,
lampwork
,
leather
,
maryjanes
,
mountain cabin
,
mustang
,
necklaces
,
raven
,
ring
,
Shadow Dog Designs
,
ShadowDogDesigns
,
St Francis
,
VW
» Share: