Make It an Artisan Handmade Christmas - Week 1
Posted September 25, 2018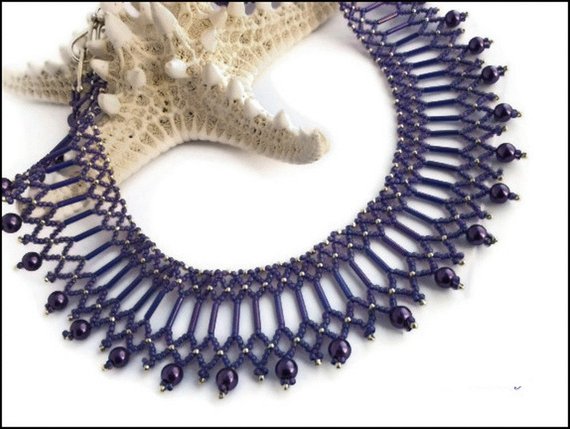 WOW, wasn't last Christmas like . . . last month? Yikes! According to the Christmas clock, there is only 90 days, 22 hours, 30 minutes and those quickly descending seconds (as of 1:30 a.m. Tuesday morning) until Christmas is here . . . once again! And it's even closer by the time your read this "Make it an Artisan Handmade Christmas - Week 1" blog post!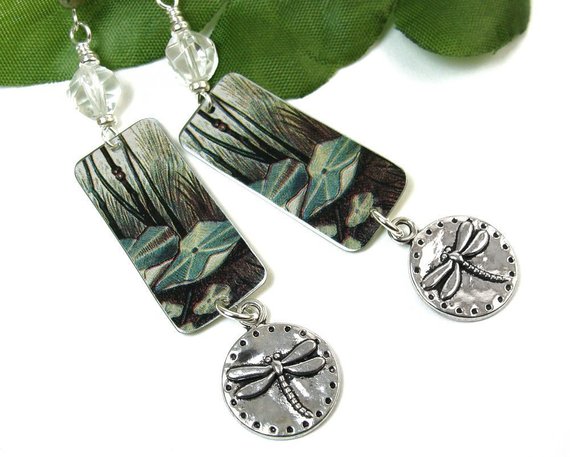 Recycled Vintage Tin Dragonfly Earrings Handmade by Mary of PrettyGonzo
With the approaching gift giving season in mind (much too rapidly, in my humble opinion), Julie and Harry of Blue Morning Expressions are hosting a twelve-week Countdown to Christmas 2018 of artisan handmade items on their BluPrint blog. The twelve week time period was chosen to correspond with the Christmas carol "The Twelve Days of Christmas". This week, there were 42 shares by 14 artists of a wide range of handmade gift ideas: photography. lampwork beads, jewelry, crochet work, knitting, woodwork, fun pumpkin items and other beautiful handmade creations.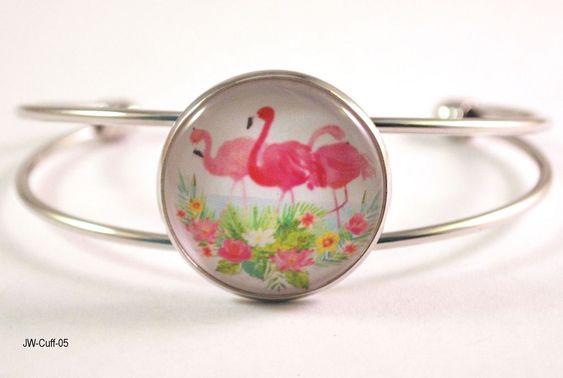 Florida Flamingo Tropical Beach Cuff Bracelet Handmade by Julie of Blue Morning Expressions
Shop owners on Indiemade, Shopify, ArtFire, Fine Art America, Etsy, a stand alone website and the like are welcome to share up to three gift items between Friday at 12:00 p.m. (Eastern Time) and Monday morning at 12:01 a.m. A new Countdown collection of gift items will begin again the next Friday. This will continue until the second week in December. The items shared need to be G-rated.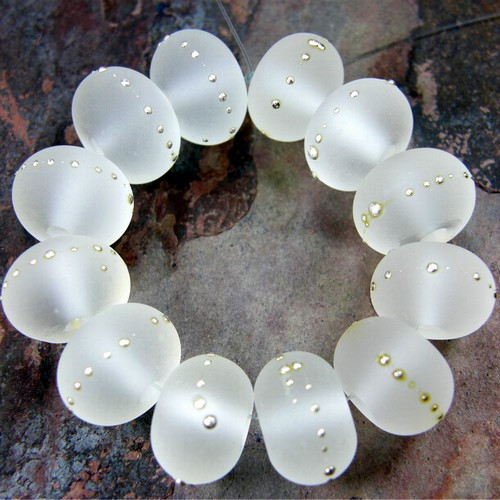 Frosted Clear Lampwork Beads with Fine Silver Handmade by Charlotte of Covergirlbeads
If you share items on the Countdown, you ***MUST*** promote the collection and ***EACH*** item on at least one social network site, preferably Pinterest, Twitter or G+ where the items can be easily seen and then promoted again. It's only fair to promote each of the participants who have promoted you!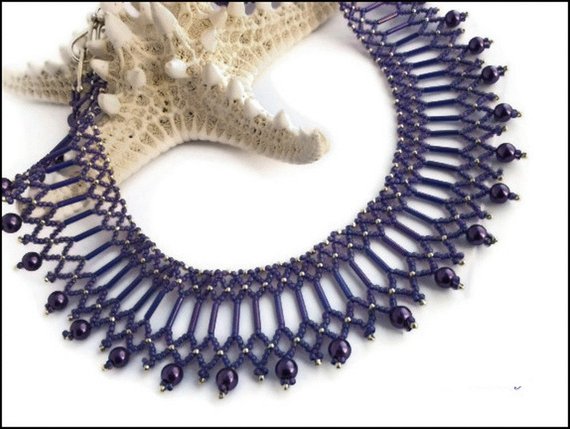 Purple Glass and Pearls Victorian-style Women's Necklace Handmade by Kathy of LadyGreenEyesJewelry
In addition to saving each handmade item from the Countdown collection to my Pinterest board and Twitter feed, I decided to share one item from each of the artists who participated this week. Here are my picks of the items, in an order determined by drawing numbers from my trusty numbers bowl.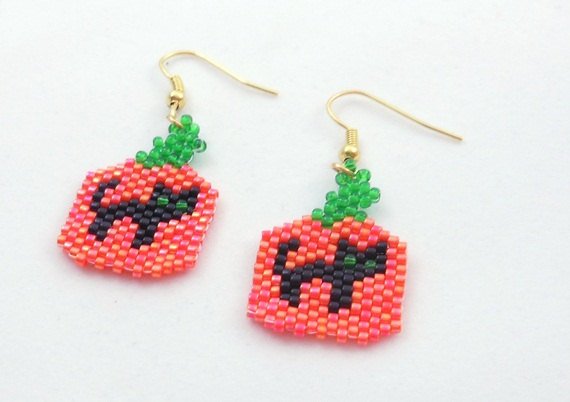 Brick Stitch Beaded Halloween Pumpkin and Cat Earrings Handmade by Cathy of CraftingMemories1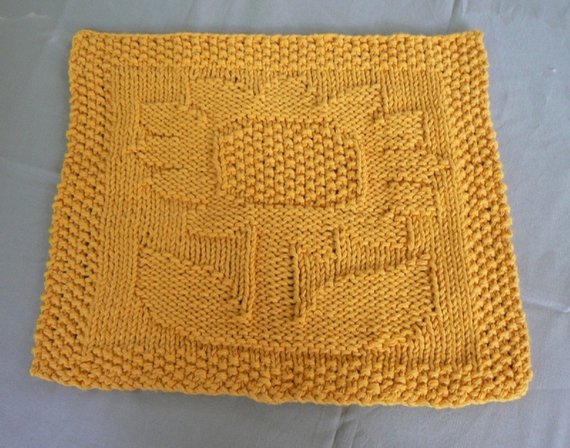 Hand Knit Golden Sunflower Cotton Dish Cloth or Wash Cloth Handmade by Sharon of HollyknitterCreation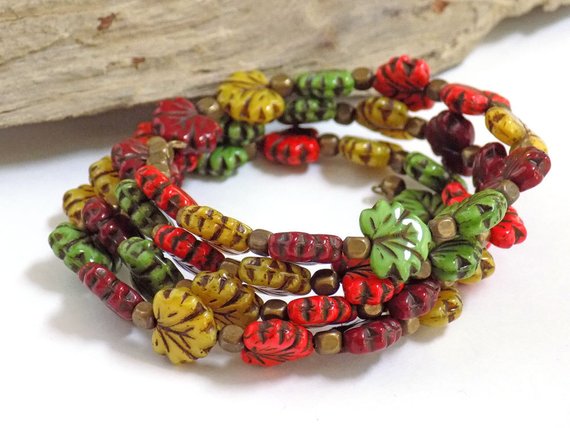 Boho Beaded Bracelet for Women Handmade by Sharon of BlondePeachJewelry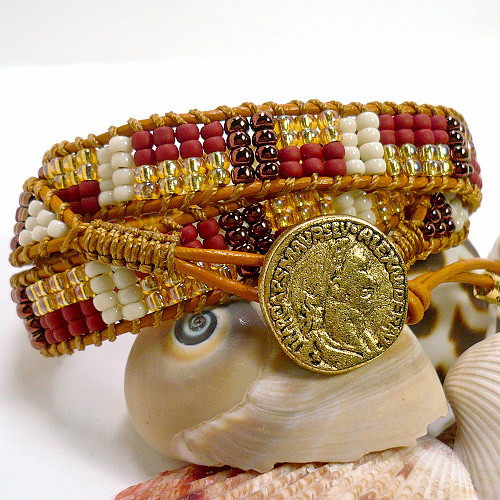 Triple Wrap Beaded Marigold Leather Greek Boho Abstract Bracelet Handmade by Kathy of KatsAllThat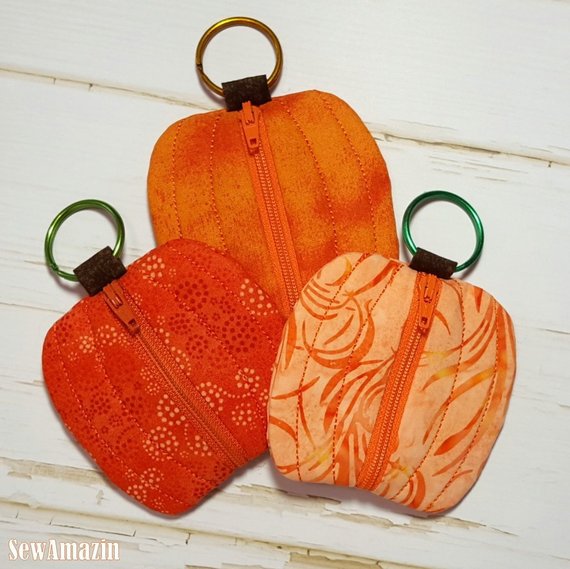 Orange Pumpkin Spice Coin Purse / Earbud Pouch Handmade by Donna of SewAmazin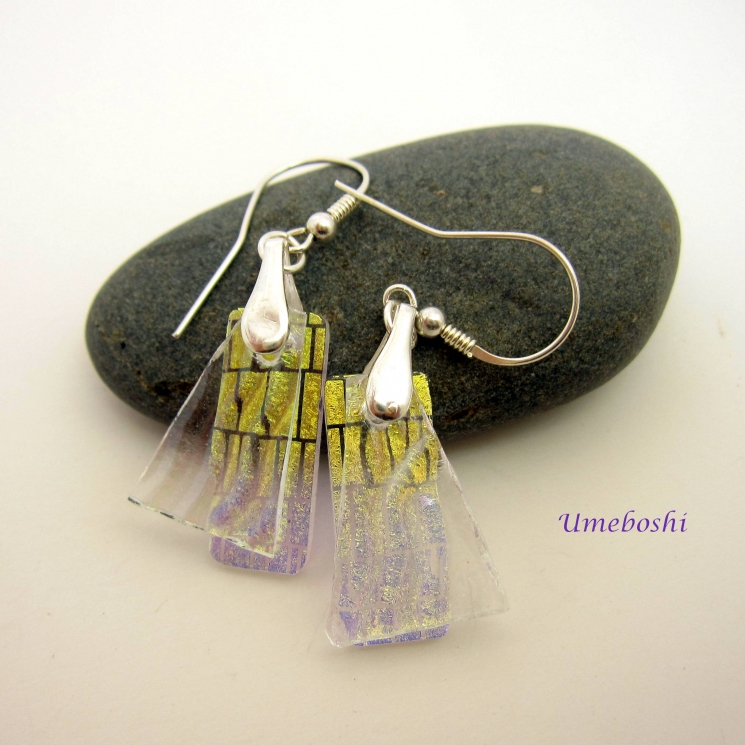 "Golden Mysteries" Layered Iridescent Dichroic Glass Layered Earrings Handmade by Jo of Umeboshi Jewelry Designs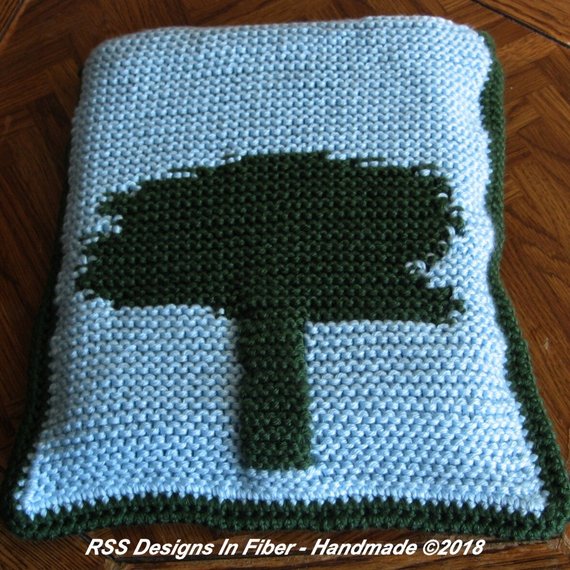 Green and Blue Knitted Tree Tapestry Laptop Sleeve or Laptop Case, Eco Reusable, Handmade by Ruth of RSSDesignsInFiber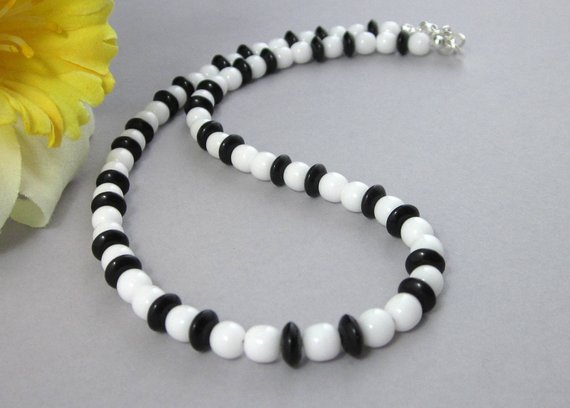 White And Black Beaded Choker Handmade by Connie of Thesingingbeader
Boxer Dog Christmas Ornament from Birch Wood Handmade by KevsKrafts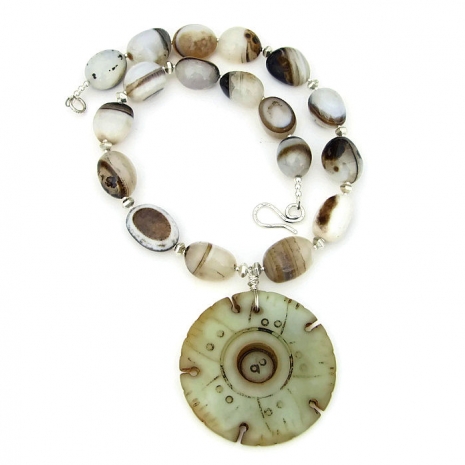 Carved Jade Lotus Pod Pendant Necklace with Banded Eye Agate Handmade by Catherine of Shadow Dog Designs
I hope you have enjoyed this sampling of some of the handmade gift items that can be found in the Countdown to Christmas collection hosted by Julie and Harry of Blue Morning Expressions. To see all the items shared, click here: Countdown to Christmas 2018 - Week 1. I hope that at least one item captured your interest and made its way to your shopping list. Who knows what next week will bring? Personally, I'm looking forward to it!
If you are so inclined, please make my day and the day of the artists features and leave a comment. Also, any promotion will be greatly appreciated - it benefits us all! Thank you!
My contact information:


» Tagged:
artisan
,
Artisan Handmade Christmas
,
Blue Morning Expressions
,
BlueMorningExpressions
,
boho
,
bracelet
,
cats
,
Christmas
,
coin purse
,
Countdown to Christmas
,
dichroic
,
dog
,
dragonfly
,
earrings
,
eye agate
,
flamingo
,
gift ideas
,
gifts
,
handmade
,
jade
,
jewelry
,
knitted
,
lampwork
,
laptop
,
leather
,
lotus
,
necklace
,
ornament
,
pumpkins
,
sewing
,
Shadow Dog Designs
,
ShadowDogDesigns
,
trees
,
Victorian
,
washcloth
» Share: