Make It an Artisan Handmade Christmas - Week 4
Posted October 16, 2018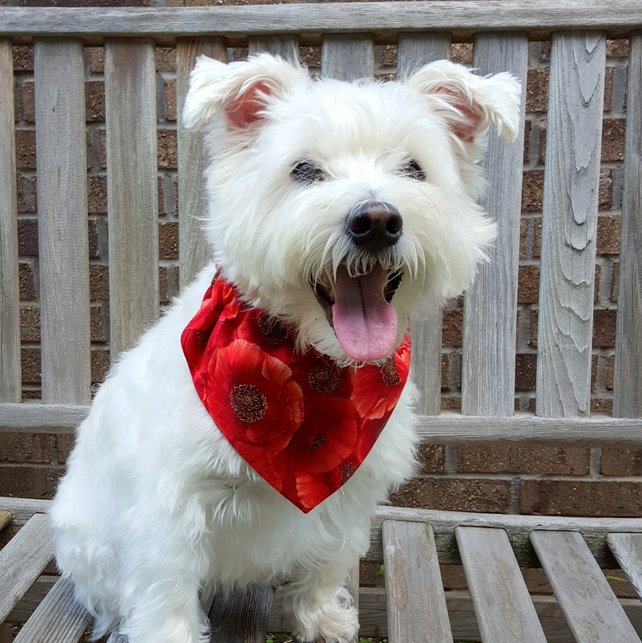 Wow! Where did week 4 of the Countdown to Christmas go? Fortunately, a wide variety of amazing artisan handmade items were left behind. According to the ever ticking Christmas clock, Christmas will be here in only 69 days!!! The Countdown is the perfect place to start your holiday shopping. A good motto to live by this Christmas gift buying season: Shop Early, Shop Often! And, above all, Shop Handmade!!!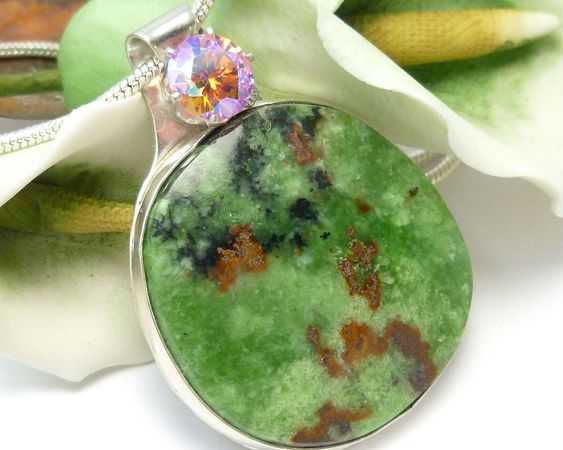 Natural Green Serpentine Gemstone Round Sterling Pendant with Pink Cubic Zirconia Handmade by Diane of DianesDangles
With the rapidly approaching gift giving season in mind, Julie and Harry of Blue Morning Expressions are hosting a twelve-week Countdown to Christmas 2018 of artisan handmade items on their The Blu Print blog. The twelve week time period was chosen to correspond with the ubiquitous Christmas carol, "The Twelve Days of Christmas". This week, there were 54 shares from 18 artists. The artists shared a wide range of handmade gift ideas: jewelry of all sorts, art prints, crocheted pieces, lampwork beads, fun dog related items, vintage inspired art, woodwork and other beautiful creations.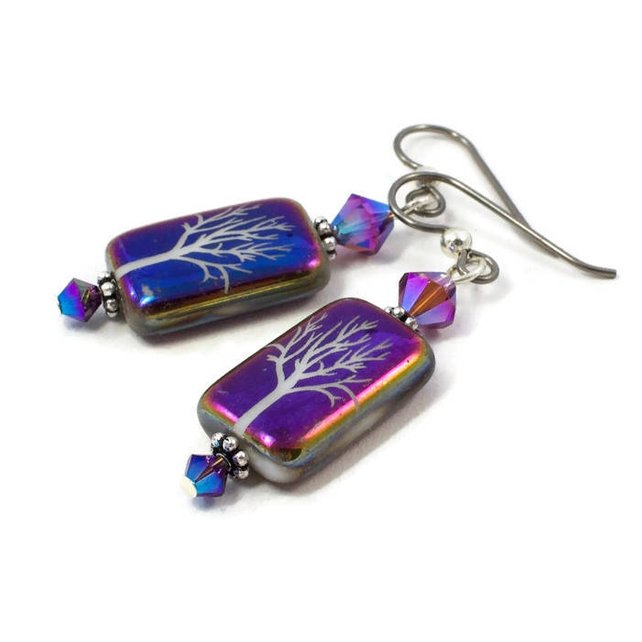 Colorful Tree Earrings Gift For Her Handmade by Barbara of SolanaKaiDesigns
Shop owners on Indiemade, Shopify, ArtFire, Fine Art America, Etsy, a stand alone website and the like are welcome to share up to three gift items between Friday at 12:00 p.m. (Eastern Time) and Monday morning at 12:01 a.m. A new Countdown collection of gift items will begin again the next Friday. This will continue until the second week in December. The items shared need to be G-rated.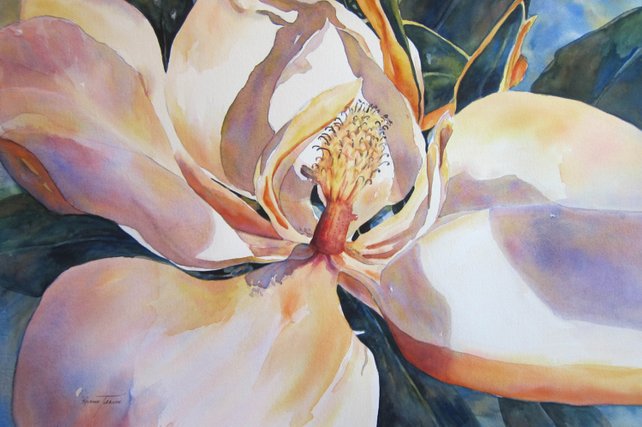 Golden Glow Magnolia Watercolor Print, 8 x 11 inch, Handmade by Roxanne of watercolorsNmore
If you share items on the Countdown to Christmas collection, you ***MUST*** promote the collection and ***EACH*** item on at least one social network site, preferably Pinterest, Twitter or G+ where the items can be easily seen and then promoted again. It's only fair to promote each of the participants who have promoted you!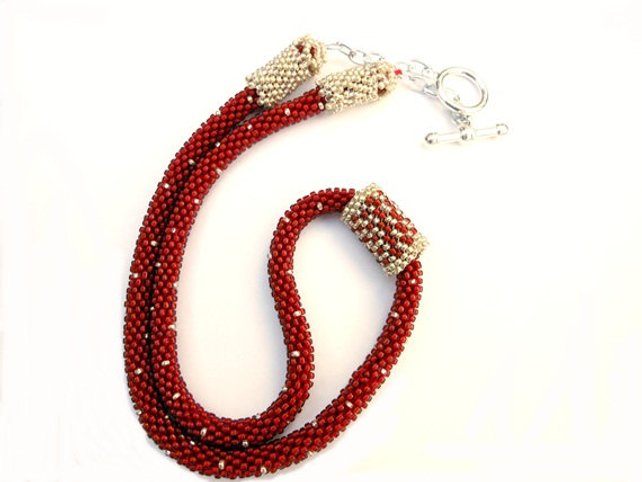 Red and Silver Crochet Rope Necklace Handmade by Cathy of CraftingMemories1
In addition to saving each handmade item from the Countdown collection to my Pinterest board and Twitter feed, I decided to share one item from each of the artists who participated this week. Here are my picks of the items, in an order determined by drawing numbers from my trusty numbers bowl: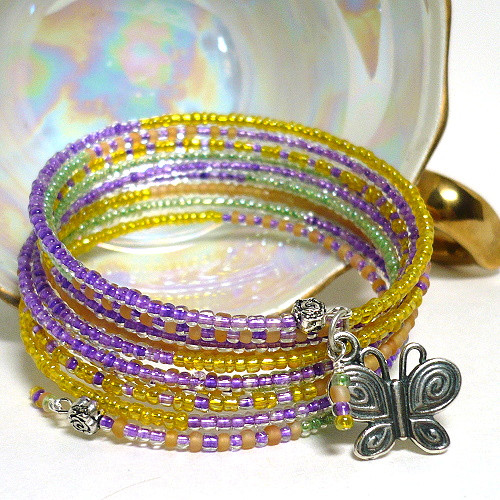 Purple, Green, Yellow and Orange Butterfly Charm Multi Wrap Boho Bracelet Handmade by Kathy of KatsAllThat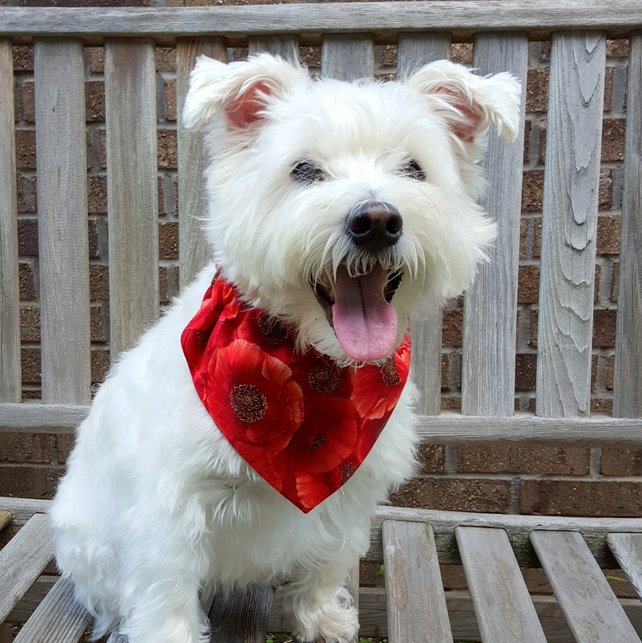 Red Poppies Scrunchie Dog Bandana Handmade by Donna of SewAmazin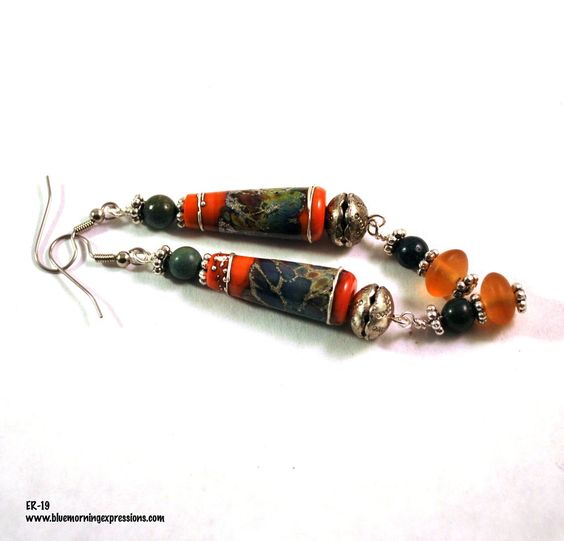 Boho Dangle Earrings with Orange Lampwork Beads and Picasso Jasper Beads, 3" Long, Handmade by Julie of Blue Morning Expressions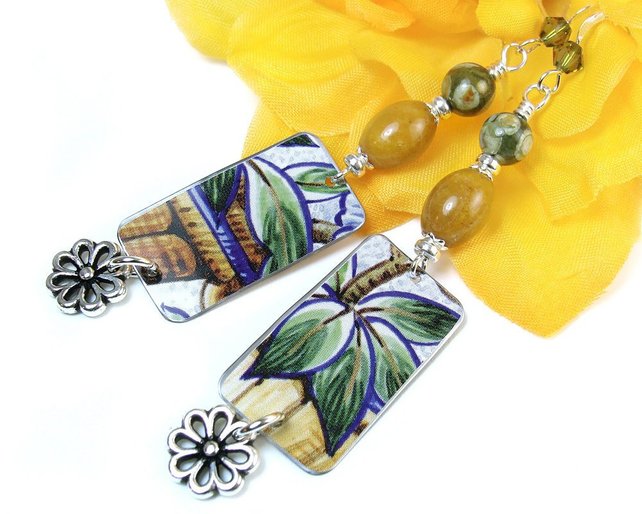 Colorful Tin Leaf Charms and Jasper Gemstone Earrings Handmade by Mary of PrettyGonzo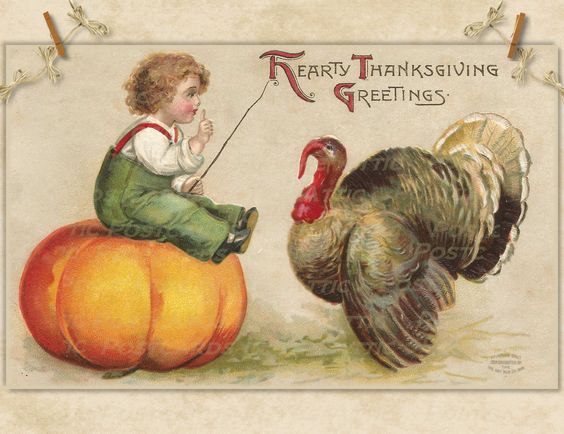 Thanksgiving Greeting Postcard with Child on Pumpkin and Turkey Hand Designed by Colleen of HipPostcard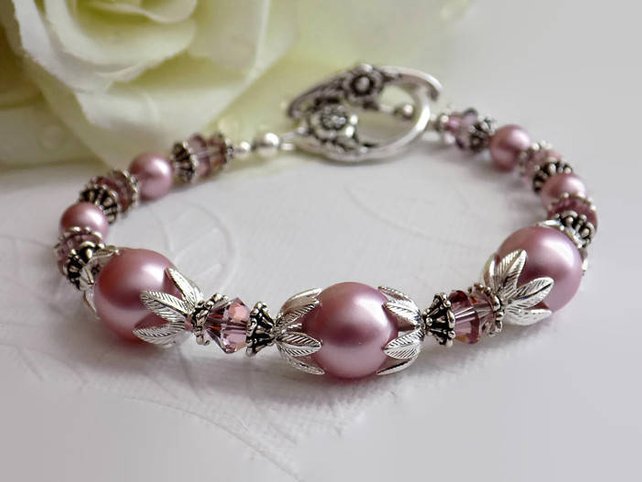 Feminine Pink Crystal and Pearl Bracelet Handmade by Linda of TreasuresofJewels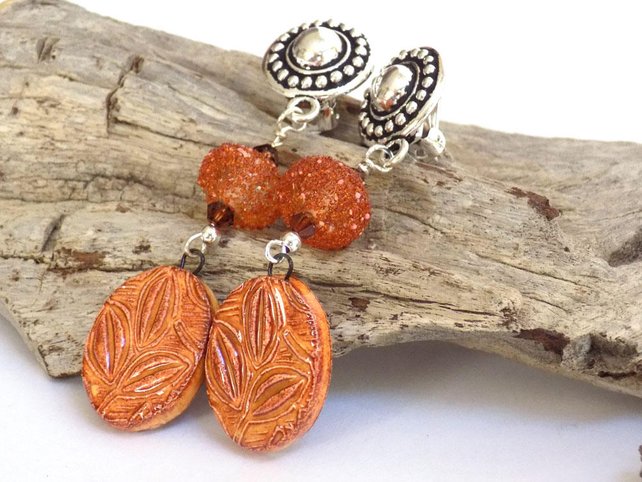 Flower Clip on Dangle Earrings Handmade by Sharon of BlondePeachJewelry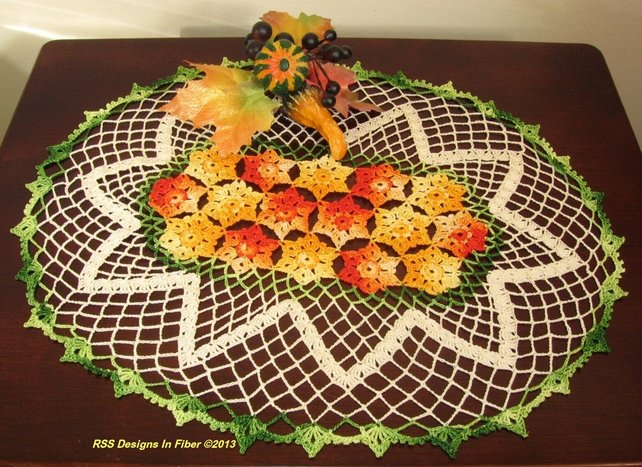 Yellow and Orange Crochet Oval Flower Doily Handmade by Ruth of RSSDesignsInFiber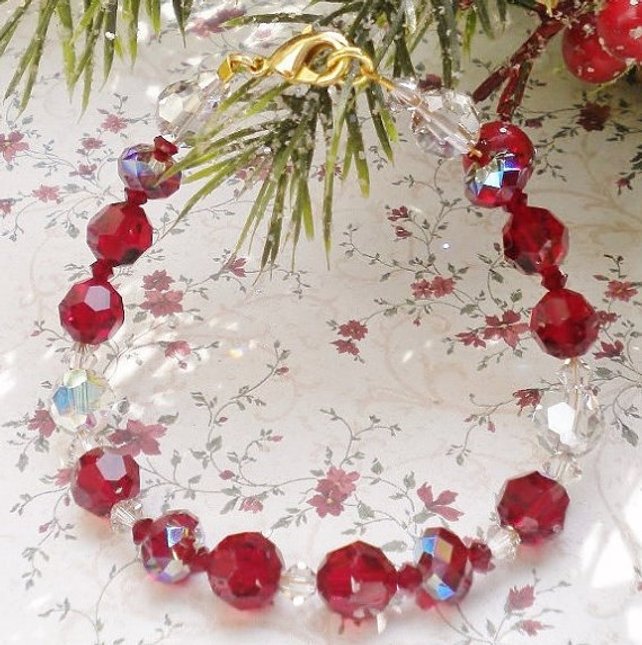 Siam Red and Clear Swarovski Crystal Christmas Bracelet Handmade by Pamela of MagdaleneJewels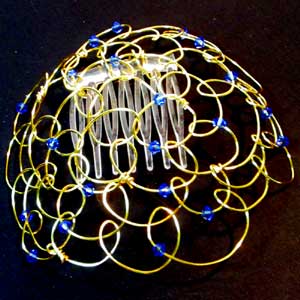 Blue Swarovski and Gold Wire Kippah, 4 inches, Handmade by Linda of Linor Store Jewelry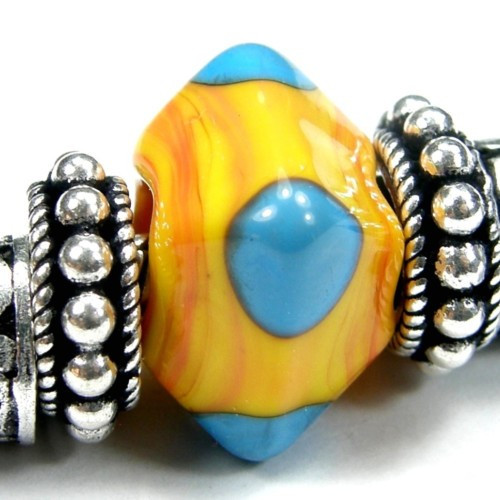 Big Hole Apricot Lampwork Glass Crystal Bracelet Charm with Blue Dot Handmade by Charlotte of Covergirlbeads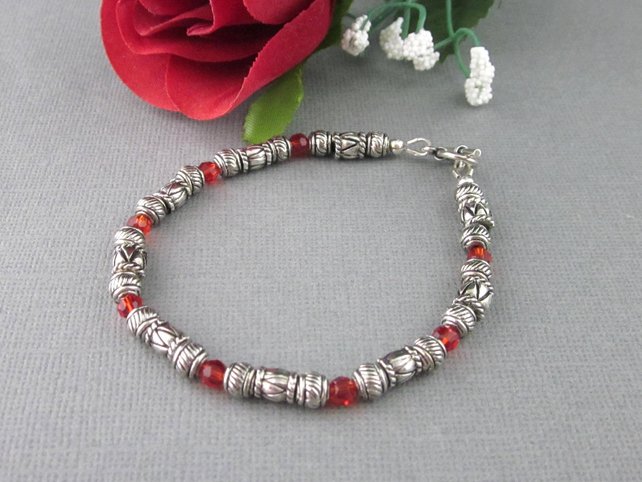 Tibetan Silver and Red Crystal Bracelet Handmade by Connie of Thesingingbeader
Owl Hanging Wall Clock from Birch and Walnut Wood Handmade by Kevin of KevsKrafts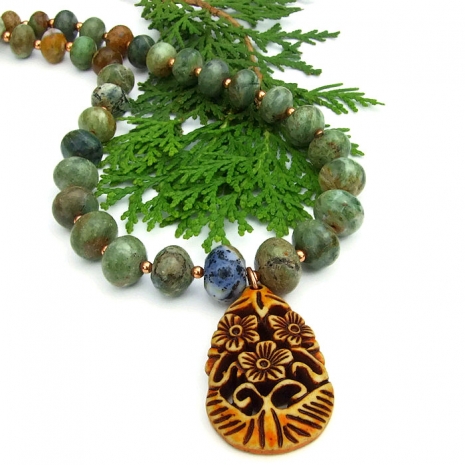 Carved Bone Flower Pendant Necklace with African Green and Copper Handmade by Catherine of Shadow Dog Designs
I hope you have enjoyed this sampling of some of the handmade gift items that can be found in the Countdown to Christmas collection hosted by Julie and Harry of Blue Morning Expressions. To see all the items shared, click here: Countdown to Christmas 2018 - Week 4. I hope that at least one item captured your interest and made its way to your shopping list. Who knows what next week will bring? Personally, I'm looking forward to it!
If you are so inclined, please make my day and the day of the artists features and leave a comment. Also, any promotion will be greatly appreciated - it benefits us all! Thank you!
---
Please check out the other weeks of the Countdown found here on my blog:
Make it an Artisan Handmade Christmas - Week 3
---
My contact information:


» Tagged:
artisan
,
Artisan Handmade Christmas
,
birds
,
Blue Morning Expressions
,
BlueMorningExpressions
,
bracelets
,
cats
,
Christmas
,
clock
,
Countdown to Christmas
,
crochet
,
cross stitch
,
dogs
,
earrings
,
Egyptian
,
handmade
,
jewelry
,
kitchen towel
,
knitting
,
lampwork
,
necklaces
,
puzzle
,
Shadow Dog Designs
,
ShadowDogDesigns
» Share: