An Artisan Handmade Christmas - Gift Ideas - Week 7
Posted November 5, 2019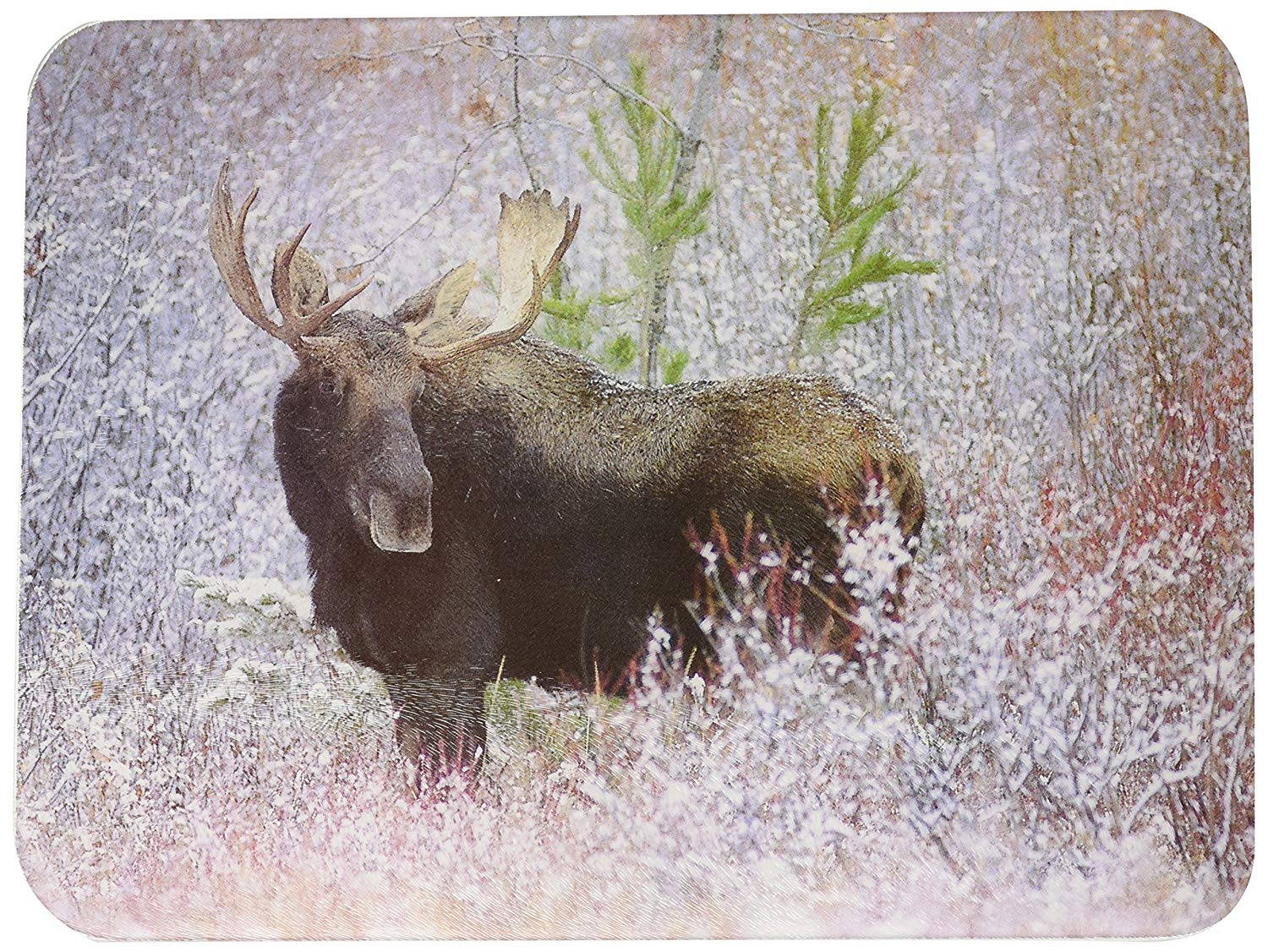 Wow! We are already more than half-way through the Countdown to Christmas 2019 - only 5 more weeks to go! It's hard to imagine that Christmas will soon be here! According to the ever ticking Christmas clock, there are only 49 days (when this bog was posted) until Santa Claus drops down that chimney and either leaves gifts or lumps of coal for deserving (or not-so-deserving) boys and girls. Since Christmas is looming, now is the perfect time to start your holiday shopping and the Countdown is the perfect place! Remember this motto: SHOP EARLY, SHOP OFTEN! And, most of all, PURCHASE HANDMADE!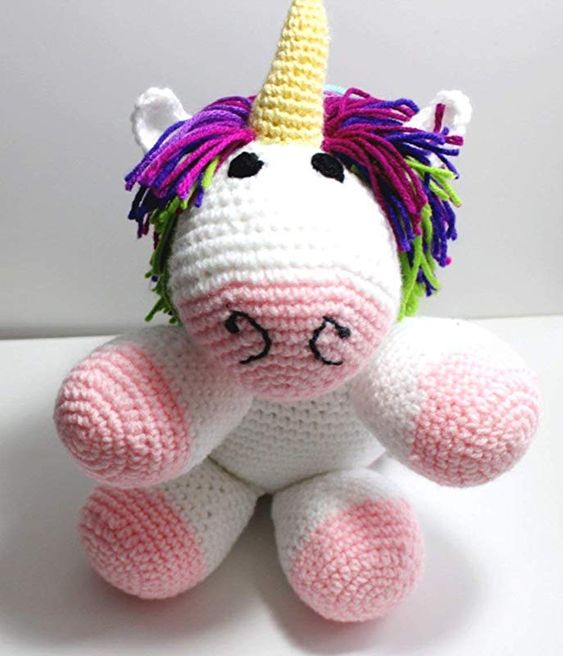 Crocheted Amigurumi Unicorn Stuffed Animal Toy Handmade by Nancy of Wyvern Designs
To help with the rapidly approaching holiday gift giving season, Julie and Harry of Blue Morning Expressions are hosting a twelve-week Countdown to Christmas 2019 of artisan handmade items on their BluPrint blog. The twelve week time period was chosen to correspond with the ubiquitous Christmas carol, "The Twelve Days of Christmas" (this week by "Oh My Genius"). This week, there were 42 shares by 14 artists of a wide range of handmade gift ideas: stylish jewelry of all kinds; Christmas thimbles; note cards from original art; crocheted, woven and knitted pieces; lampwork beads; digital art; woodwork; and, other beautiful handmade creations.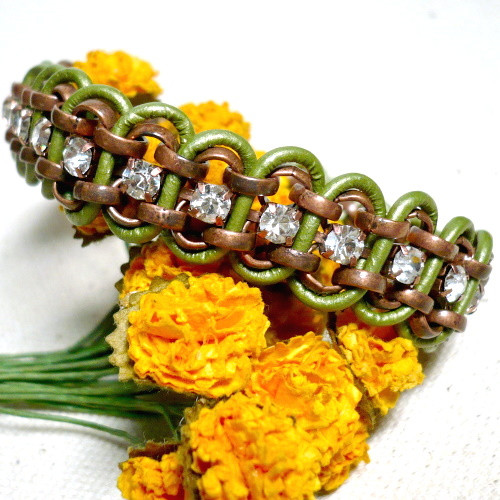 Petite Galaxy Bracelet with Antique Copper, Juniper Leather and Rhinestones Handmade by Kathy of KatsAllThat
Shop owners on Indiemade, Shopify, ArtFire, Fine Art America, Etsy, a stand alone website and the like are welcome to share up to three gift items between Friday at 12:00 p.m. (Eastern Time) and Monday morning at 12:01 a.m. A new Countdown collection of gift items will begin again the next Friday. This will continue until the second week in December. The items shared need to be G-rated.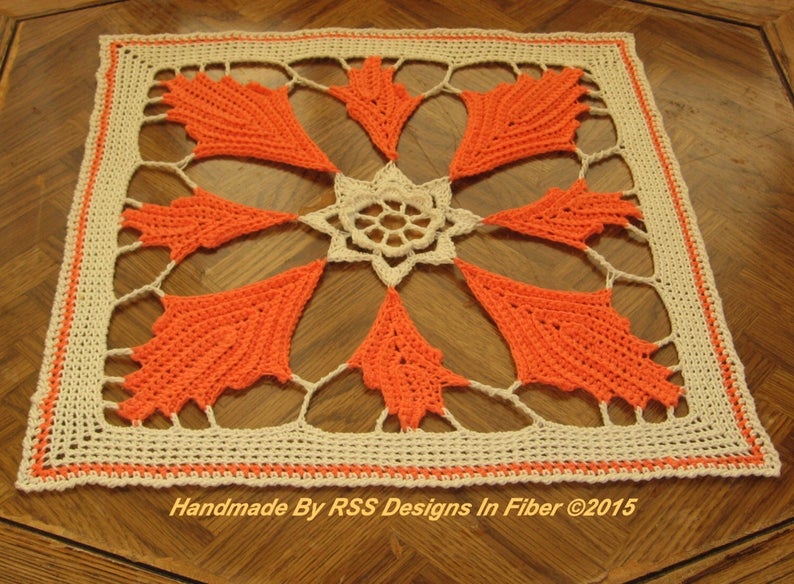 Irish Crochet Fall Orange Leaves Mat for Table Centerpiece Handmade by Ruth of RSSDesignsInFiber
If you share items on the Countdown to Christmas, you ***MUST*** promote the collection and ***EACH*** item on at least one social network site, preferably Pinterest and/or Twitter where the items can be easily seen and then promoted again. It's only fair to promote each of the participants who have promoted you!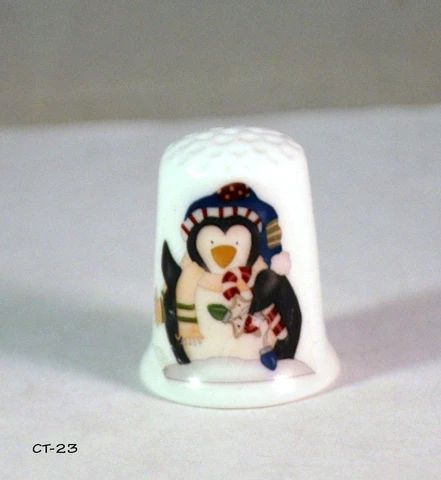 Collectible Christmas Holiday Penguin Thimble Handmade by Julie and Harry of Blue Morning Expressions
In addition to saving each handmade item from the
Countdown
collection to my
Pinterest board
and
Twitter feed
, I decided to share one item from each of the artists who participated this week. Here are my picks of the items, in an order determined by drawing numbers from my trusty numbers bowl (except those who were pretty late sharing):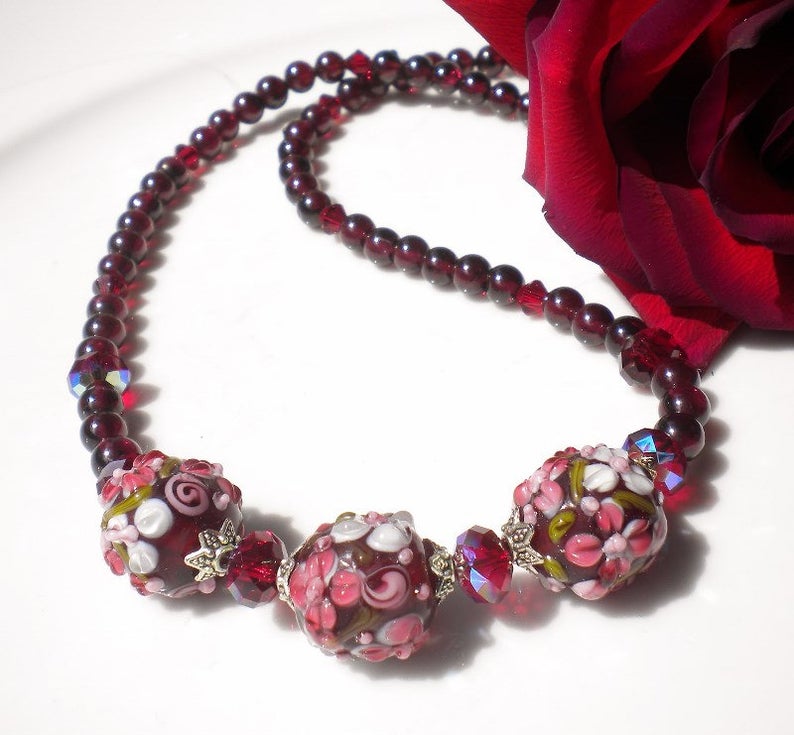 Floral Lampwork, Swarovski Crystals and Garnet Gemstone Beaded Necklace Handmade by Pamela of MagdaleneJewels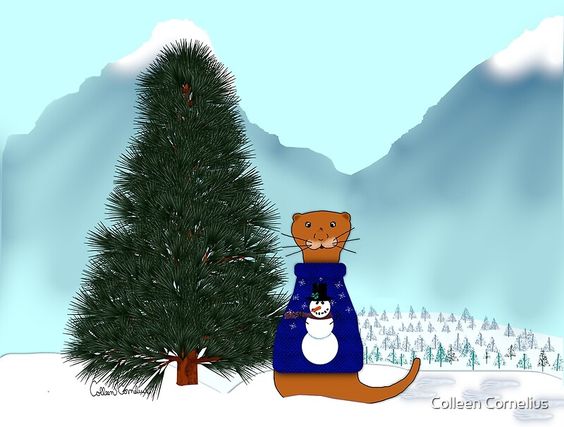 Oliver Finds His Christmas Tree Digital Art Designed by Colleen of Colleen Cornelius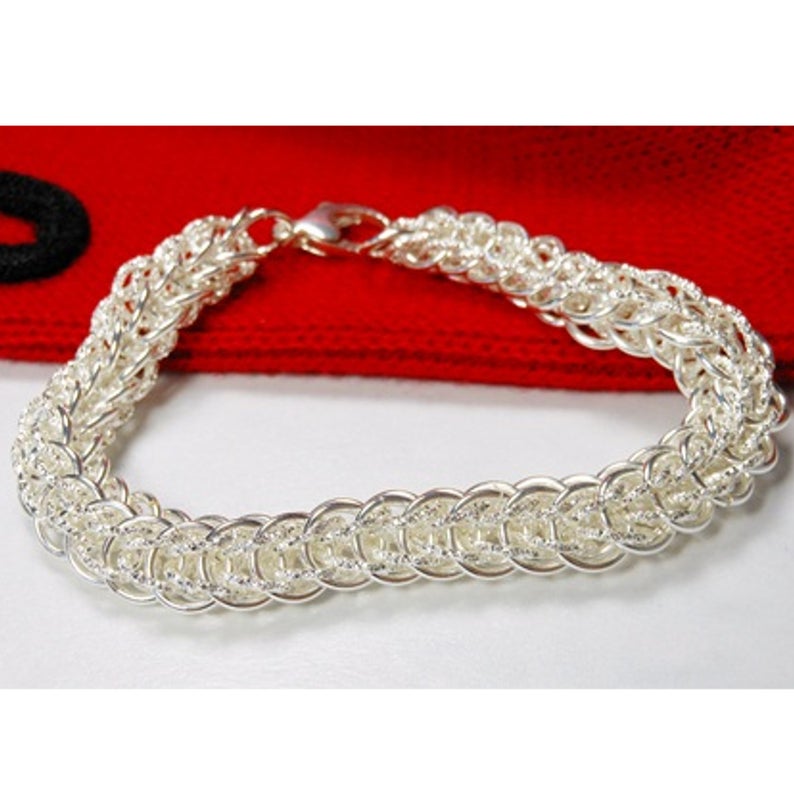 Full Persian Weave Sterling Silver Chainmaille Bracelet Handmade by Cathy of MorganJewelryDesign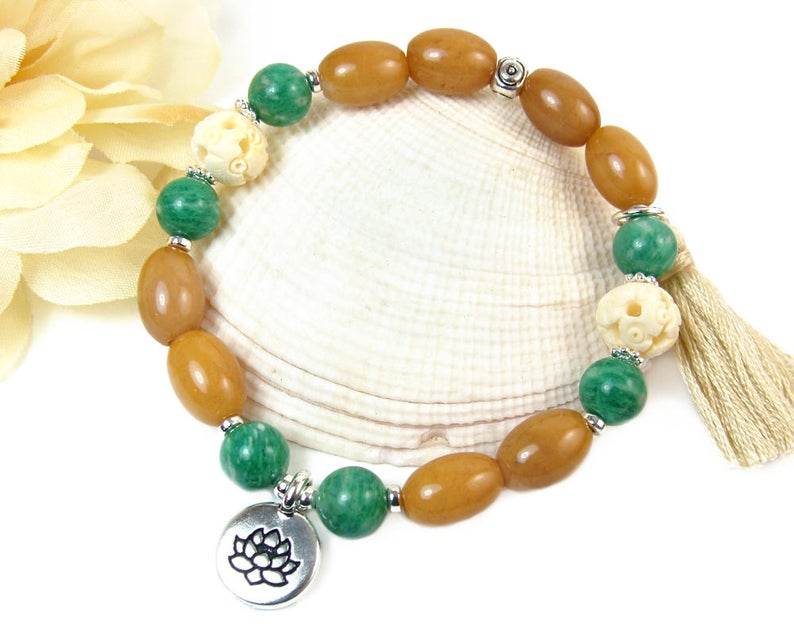 Lotus Yoga Stretch Bracelet with Tassel, Mala Inspired, Handmade by Mary and Gonzo of PrettyGonzo
Woman's Crochet Beanie / Hat in Silver Baby Alpaca Brush Yarn Handmade by Andrea of Andrea Designs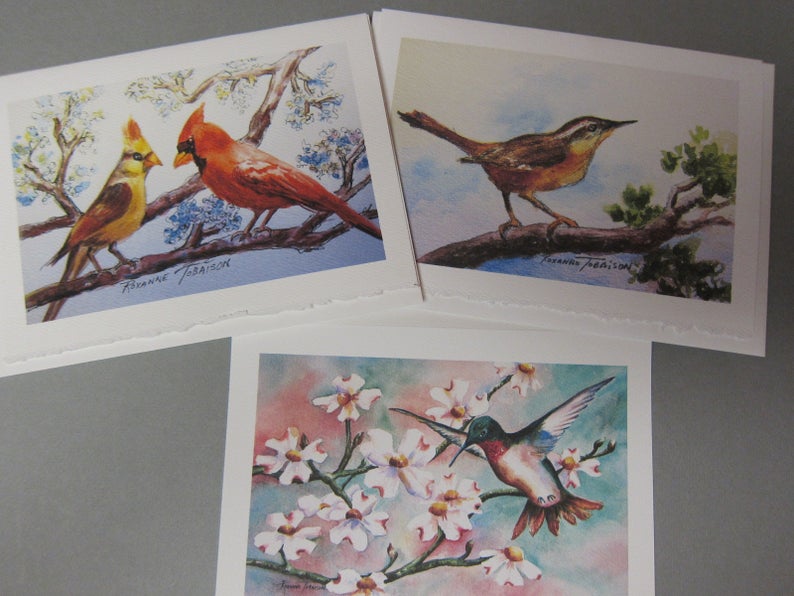 Hummingbirds, Cardinals & Carolina Wren Note Cards, Variety Set of 3, Handmade by Roxanne of watercolorsNmore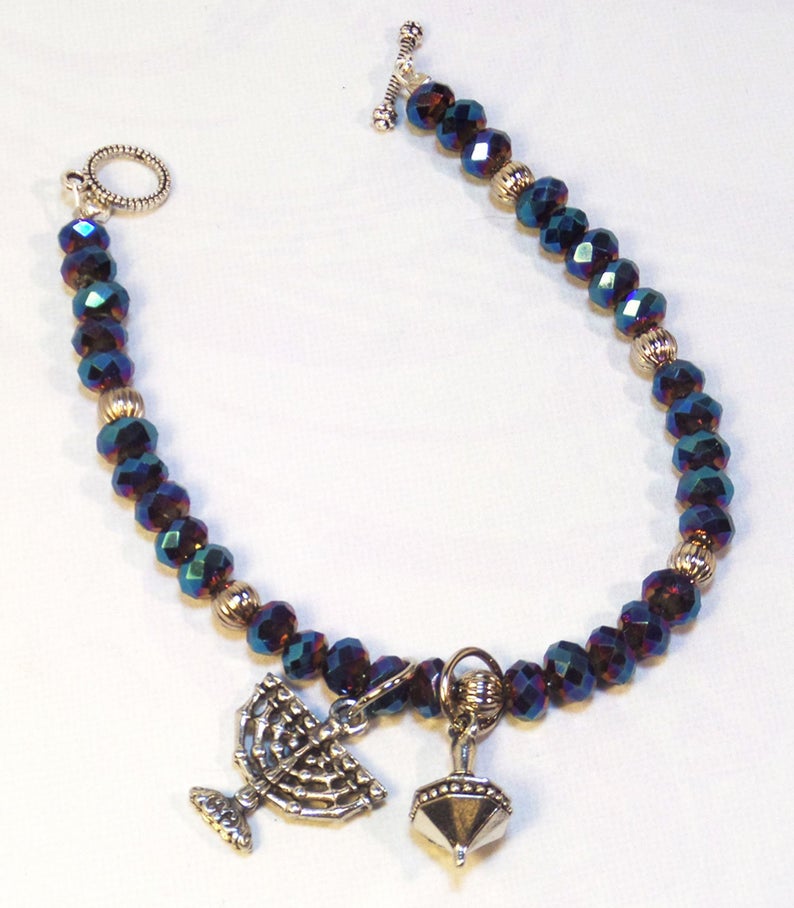 Hanukkah / Chanukah Charm Bracelet with Dreidel & Menorah Handmade by Linda of lindab142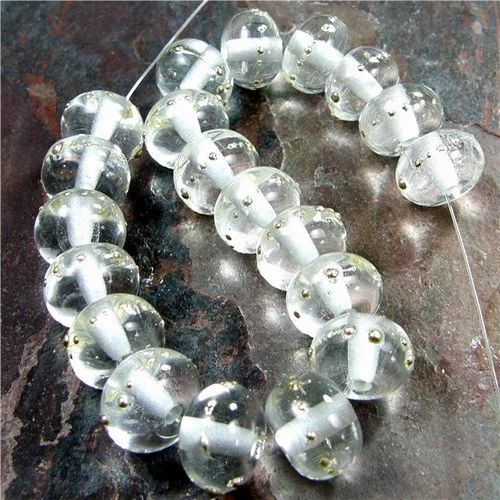 Transparent Lampwork Glass Beads with Fine Silver Handmade by Charlotte of Covergirlbeads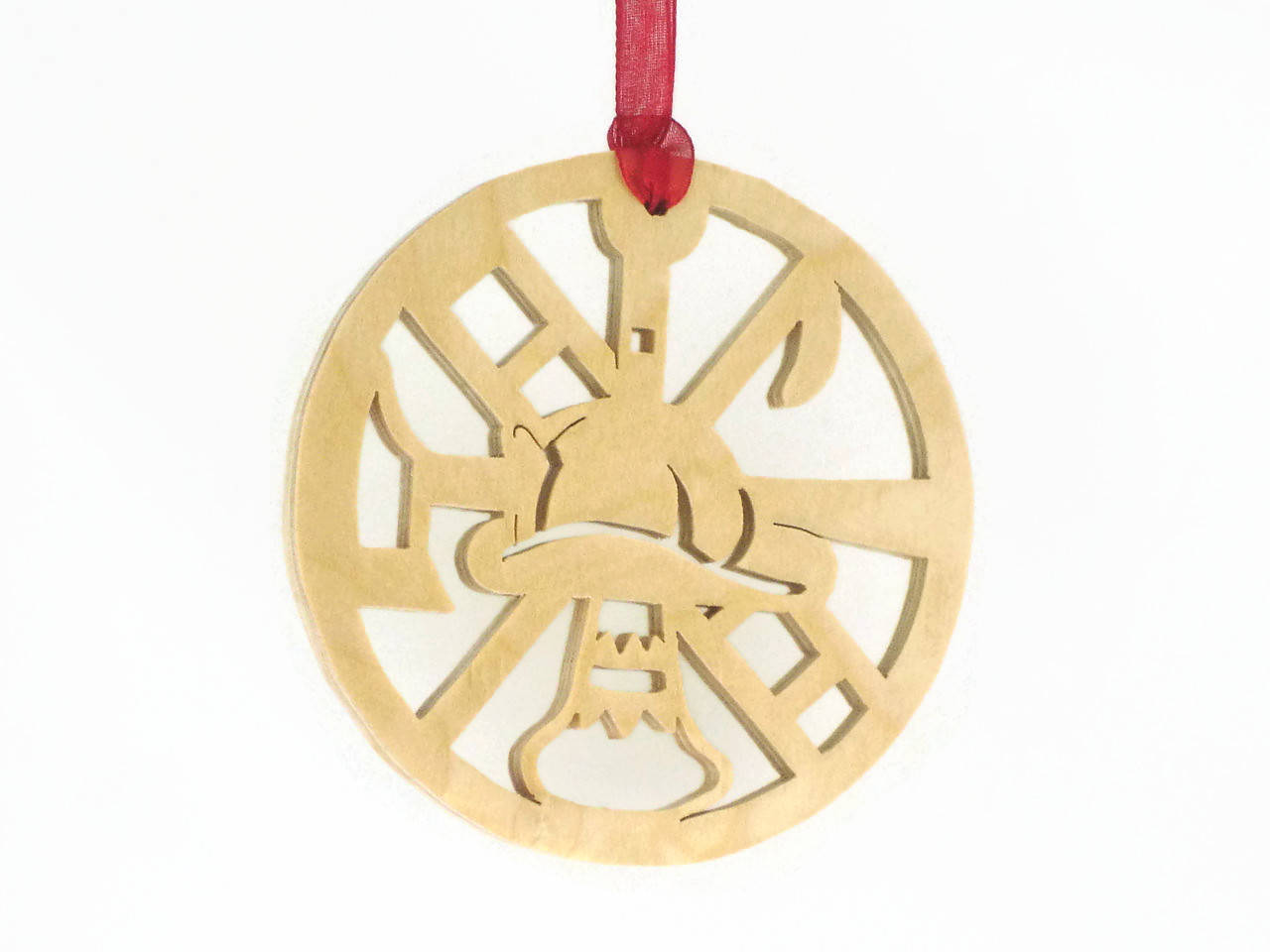 Fireman Christmas Ornament from Birch Plywood Handmade by Kevin of KevsKrafts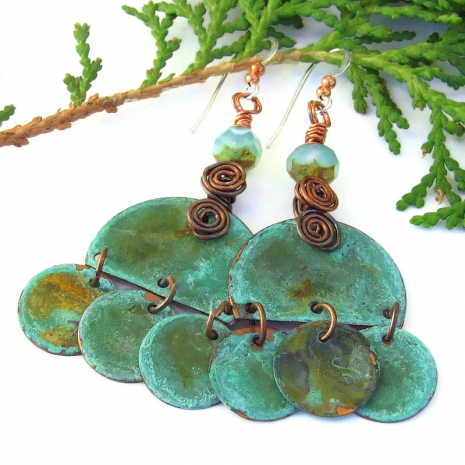 Rustic Turquoise Patinated Boho Gypsy Coin Earrings Handmade by Catherine of Shadow Dog Designs
I hope you have enjoyed this sampling of some of the handmade gift items that can be found in the Countdown to Christmas collection hosted by Julie and Harry of Blue Morning Expressions. To see all the items shared, click here: Countdown to Christmas 2019 - Week 7. I hope that at least one item captured your interest and made its way to your shopping list. Who knows what next week will bring? Personally, I'm looking forward to it!
If you are so inclined, please make my day and the day of the artists featured and leave a comment. Also, any promotion will be greatly appreciated - it benefits us all! Thank you!
---
Please check out the other weeks of the Countdown found here on my blog:
---
My contact information:


» Tagged:
alpaca
,
artisan
,
autumn
,
beanie
,
Blue Morning Expressions
,
BlueMorningExpressions
,
boho
,
bracelet
,
cardinals
,
Carolina wren
,
centerpiece
,
chainmaille
,
Chanukah
,
Christmas
,
Christmas gifts
,
coin earrings
,
collectible
,
crochet
,
digital art
,
fireman
,
full persian
,
garnet
,
gemstones
,
gifts
,
gypsy
,
handmade
,
handmade gifts
,
Hanukkah
,
holidays
,
hummingbirds
,
jewelry
,
lampwork
,
leaves
,
lotus
,
mala
,
necklaces
,
note cards
,
Oliver
,
ornament
,
penguin
,
petite galaxy
,
rustic
,
Shadow Dog Designs
,
ShadowDogDesigns
,
Swarovski crystals
,
thimble
,
toy
,
turquoise
,
unicorn
,
wood
,
yoga
» Share: