All Creatures Great and Small - Wonderful Handmade Wednesday on Indiemade
Posted October 26, 2016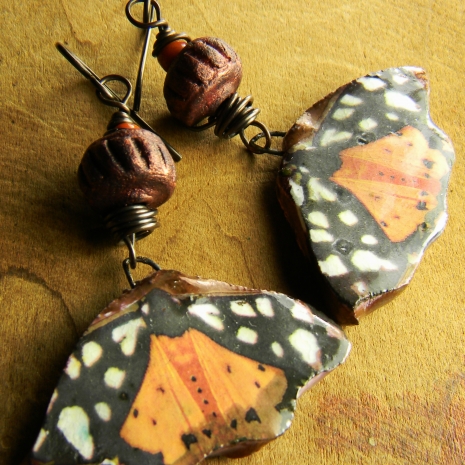 Anyone who has spent even a small bit of time around me knows that I love animals, animals in all shapes and sizes and colors and temperaments. Even the so called "icky" ones are admired since they have a role to play in the complex balance of Nature. One of my favorite all time books is "All Creatures Great and Small" by James Herriot, where the theme for this post was lifted. And, after all my work with and around animals, my favorite quote in the book is this: "If having a soul means being able to feel love and loyalty and gratitude, then animals are better off than a lot of humans." So very true!!!
The items I chose to illustrate "All Creatures Great and Small" are all animal themed, as seen by me, in some way. They all came from talented Indiemade artists with the addition of one artist on Shopify. I hope you enjoy the selections: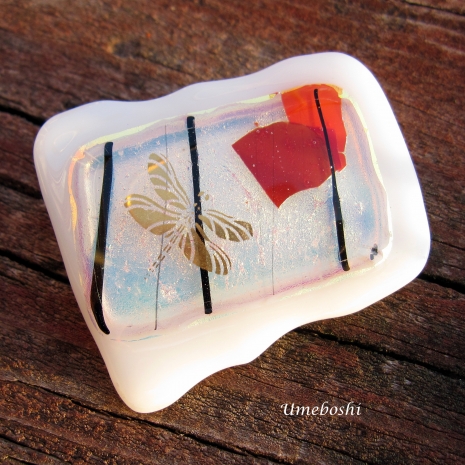 One-of-a-kind Fall Dragonfly Dichroic Glass Brooch Handmade by Jo of Umeboshi Jewelry Designs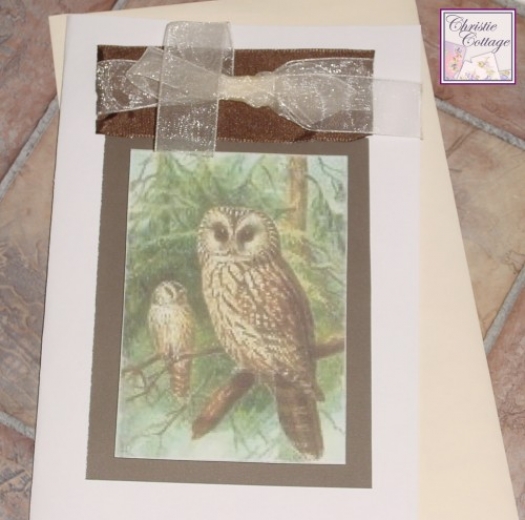 Barn Owl Blank Greeting Card with Ivory Envelope Handmade by Jacki of Christie Cottage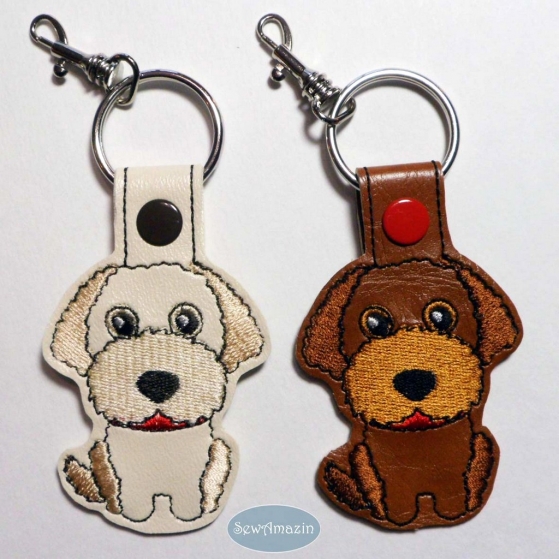 Labradoodle Dog Breed Key Fob / Purse Charm Handmade by Donna of SewAmazin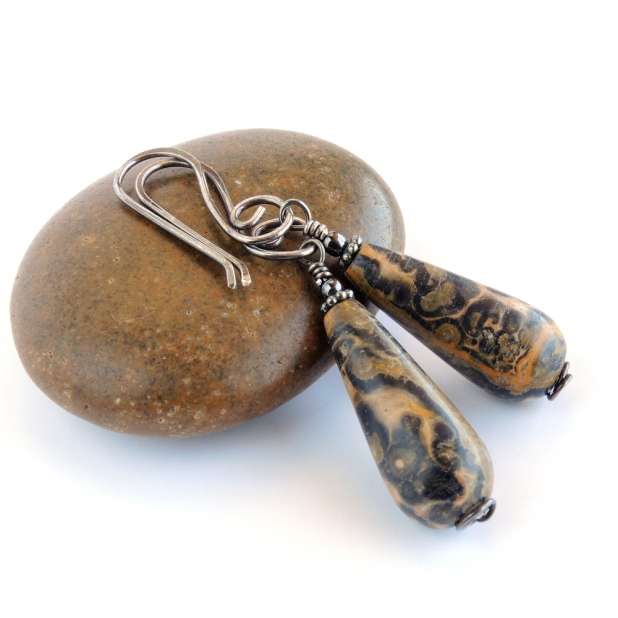 Leopardskin Jasper Teardrop Earrings with Antiqued Silver Handmade by Pamela of Pebbles at My Feet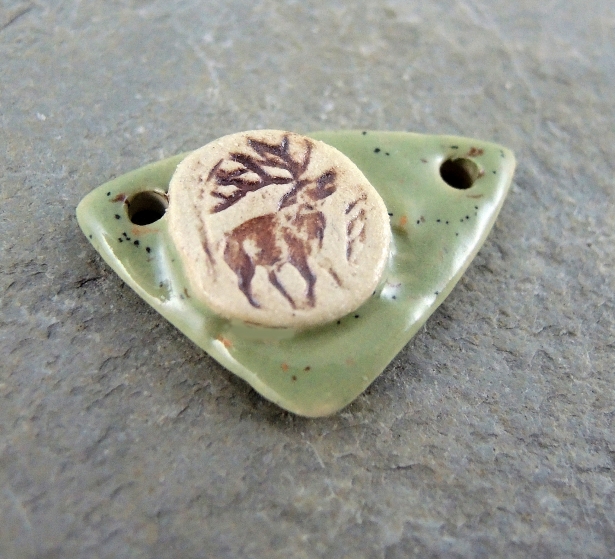 Ceramic Elk Pendant In Sage Green, Brown and Buff Handmade by Linda of Linda Landig Jewelry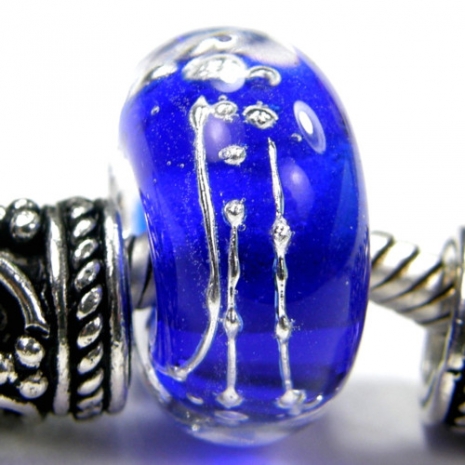 Bluebird Blue Large Hole Lamwpork Glass Bead with .999 Fine Silver Under Clear Glass Handmade by Charlotte of Covergirlbeads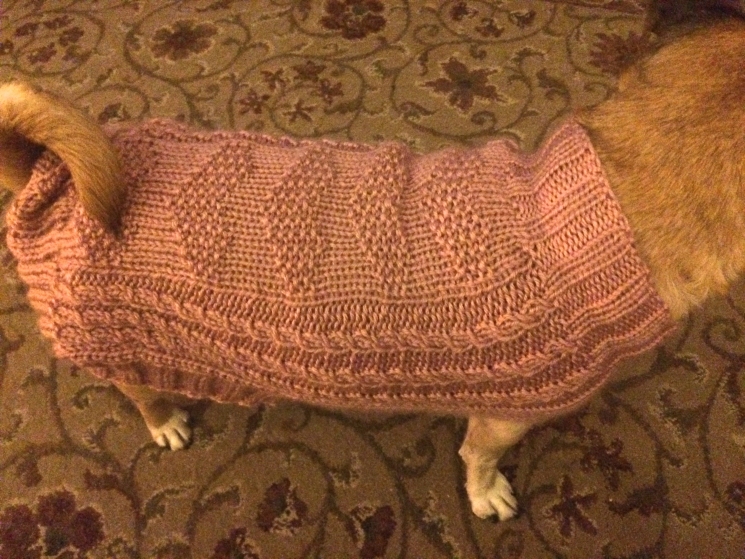 Hand Knit Medium Sized Dog Sweater with Hearts in Soft Rose Handmade by Nancy of Nancy's Knots, Lace and More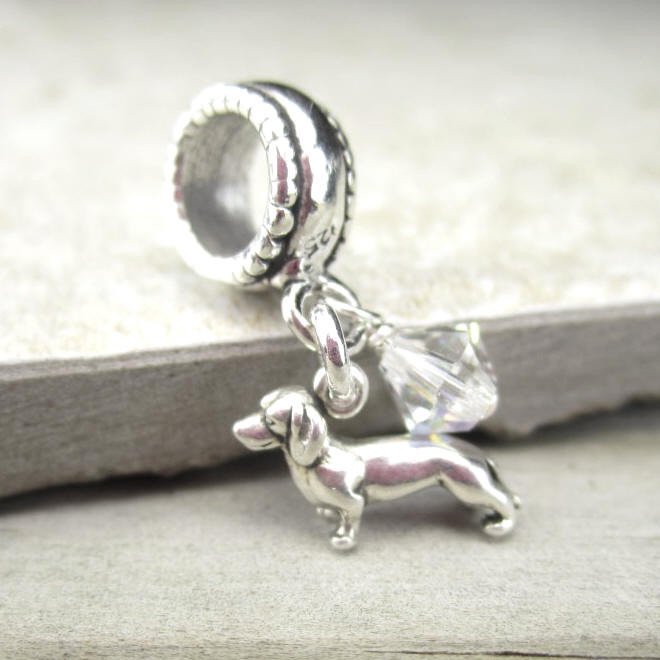 Sterling Silver Dachshund Charm and Crystal for European-style Bracelets Handmade by Lin of Flaunt Designs Jewelry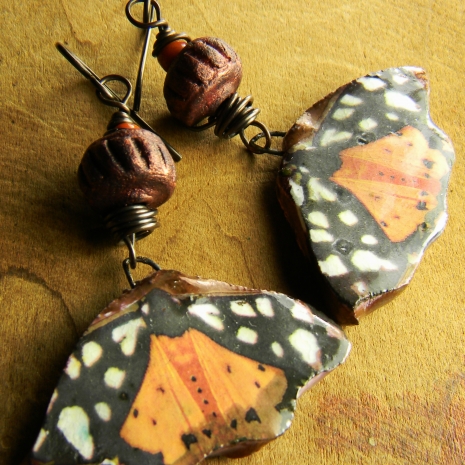 Orange, Black and Bronze Bohemian Artisan Moth Earrings Handmade by Gloria of Chysalis Tribal Jewelry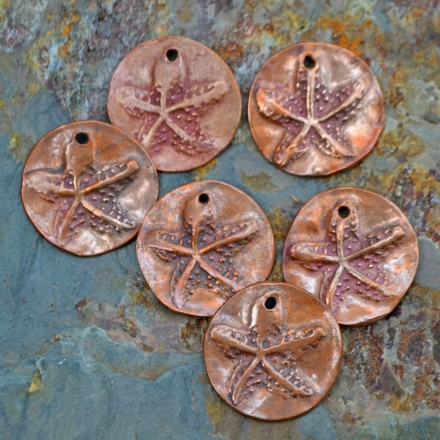 Raised Starfish Discs in Copper, 1 Pair, Handmade by Kristi of KristiBowmanDesign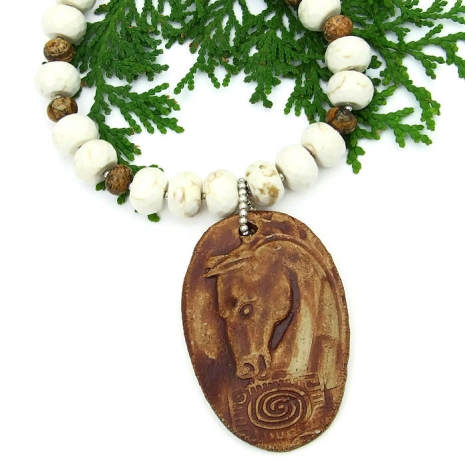 Ceramic Spirit Horse Totem Necklace with Magnesite and Jasper Handmade by Catherine of Shadow Dog Designs
I hope you enjoyed these "All Creatures Great and Small" inspired animal selections. If you would like to make my day and the day of the artists featured, please leave a comment. And any promotion you can do will be greatly appreciated. Thanks!
My contact information:
Indiemade shop: ShadowDogDesigns
Indiemade blog: ShadowDogDesigns' Blog
Artfire studio: ShadowDogDesigns
ArtFire Blog: ShadowDogDesigns' Blog
Google+: Catherine W
Facebook: ShadowDogDesigns - Jewelry
Twitter: ShadowDogDesign
Pinterest: Shadow Dog Designs
Wanelo: ShadowDog
Amazine: ShadowDogDesigns
Rebelmouse: ShadowDogDesigns
Flickr: Shadow Dog Designs' Photostream
Beautifully Unique Handmade Jewelry
» Tagged:
All Creatures Great and Small
,
blog
,
brooch
,
butterfly
,
charms
,
copper
,
dog sweater
,
dogs
,
dragonfly
,
earrings
,
elk
,
handmade
,
horses
,
Indiemade
,
jewelry
,
lampwork
,
necklaces
,
owls
,
Shadow Dog Designs
,
ShadowDogDesigns
,
starfish
» Share: