Beautifully Blissful Blues - Wonderful Handmade Wednesday on Indiemade
Posted February 22, 2017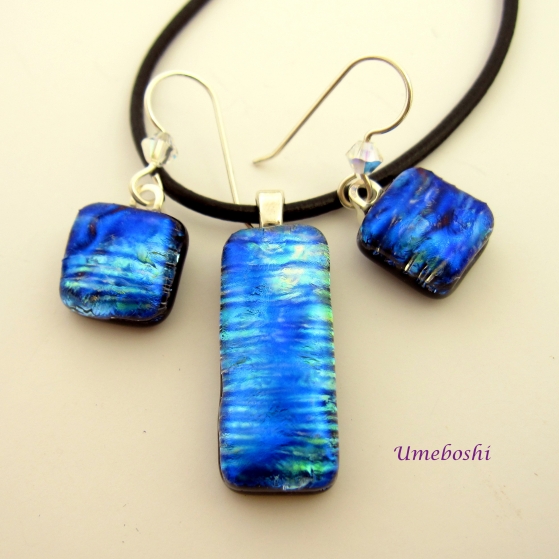 I have always been fascinated with words, especially when it comes to colors. Just how many different words are there to describe a color? But one person "blue" is not always another person's "blue." My husband is a good example. This past weekend we were at Lowe's looking at paint chips: yellows, blues and greens. DH's definition of any shade or tint of blue, whether it is a pale baby blue or a dark navy blue, is "blue." I, myself, am much more exacting most of the time. So, if I see "cornflower blue," I will call it that.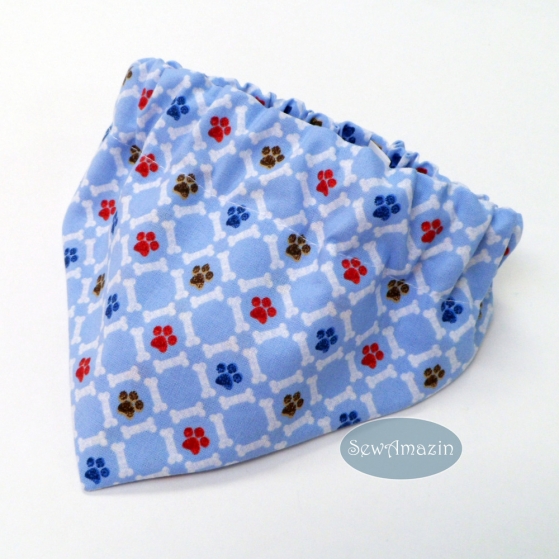 Paws and Bones Blue Dog Bandana, Handmade by Donna of SewAmazin
This started me thinking of the names of blue, besides the made up ones on paint chips. I wanted to share some of the more interesting names, courtesy of Wikipedia (there is also a color chart of shades of blue - interesting!). Some of these you might know, some will probably be new. And, yes, there is actually a color called "true blue!"
Alice Blue - Azure - Bleu de France - Bondi Blue - Celeste - Cerulean - Cornflower Blue - Cyan - Denim - Egyptian Blue - Federal Blue - Glaucous - Indigo - International Klein Blue - Iris - Majorelle Blue - Marian Blue - Maya Blue - Non-photo Blue - Palatinate - Periwinkle - Persian Blue - Phthalo Blue - Prussian Blue - Sapphire - Steel Blue - Tiffany Blue - True Blue - Turquoise - Ultramarine - Violet-blue - Viridian - YInMn Blue - Zaffre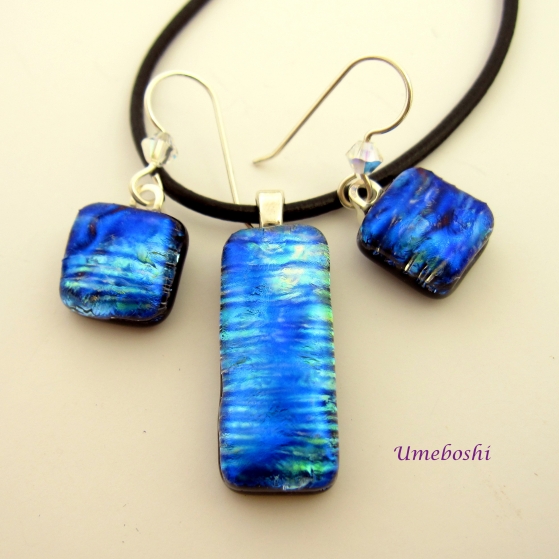 "Iridescent Blue Fire" Dichroic Fused Glass Jewelry Set Handmade by Jo of Umeboshi Jewelry Designs
Quite a few of the shades of blue shared above made it into the blues of the artisan handmade items featured in this post. If something catches your interest, please be sure to click the live link below the photo. You will then be taken to the artist's studio for more information and photos. "Beautifully Blissful Blue" indeed!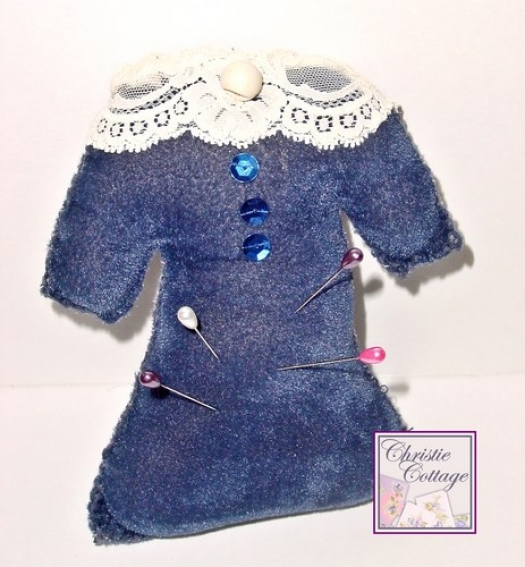 One of a Kind Blue Dress Novelty Pincushion Handmade by Jacki of Christie Cottage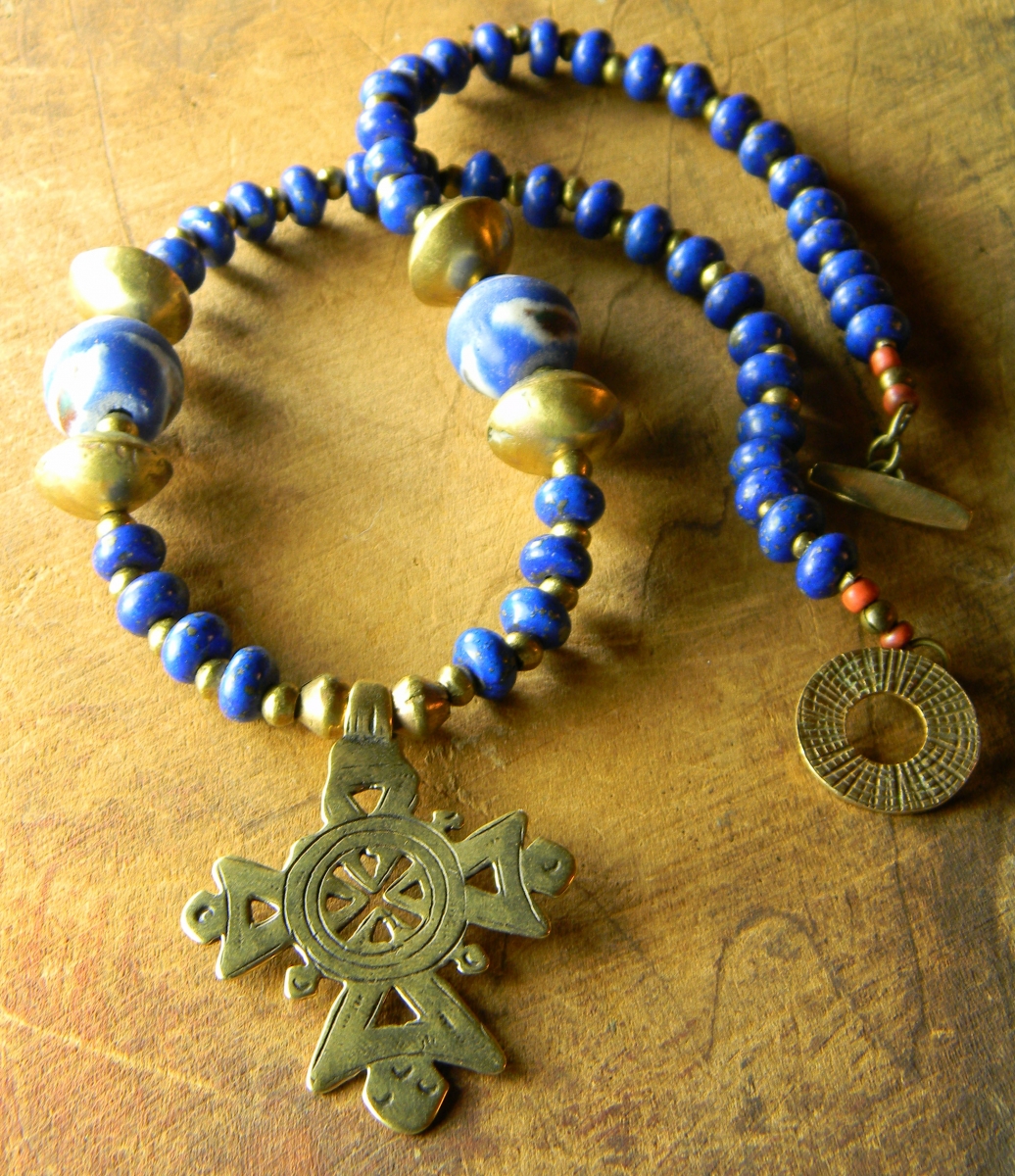 Artisan Coptic Cross Pendant Necklace with Blue Lapis Lazuli Handmade by Gloria of Chrysalis Tribal Jewelry
Aqua Blue Colorful Copper Flower Component - Your Choice of Color - 1 Pair, Handmade by Kristi of KristiBowmanDesign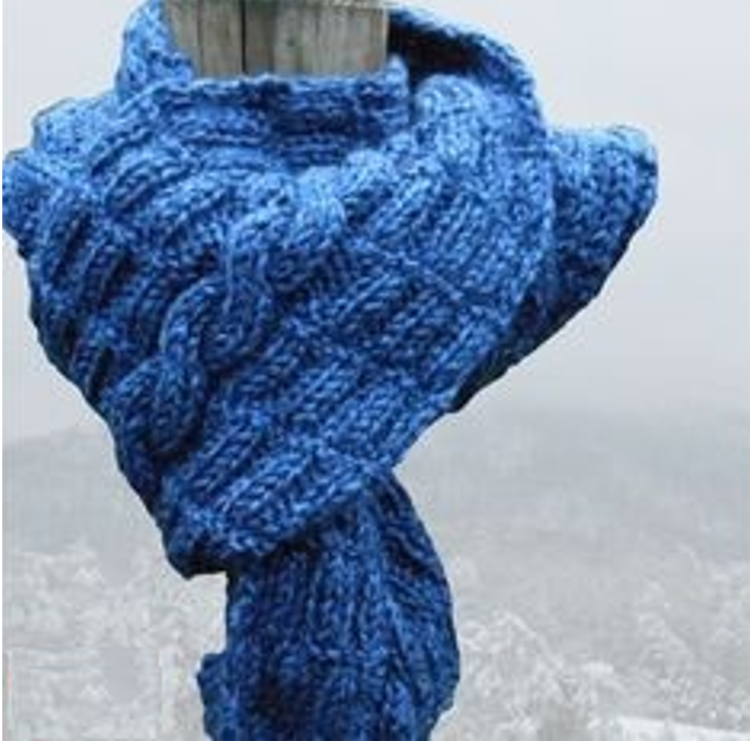 Olympic Blue Cable and Columns Pattern Knit Scarf Handmade by Cathy of CraftingMemories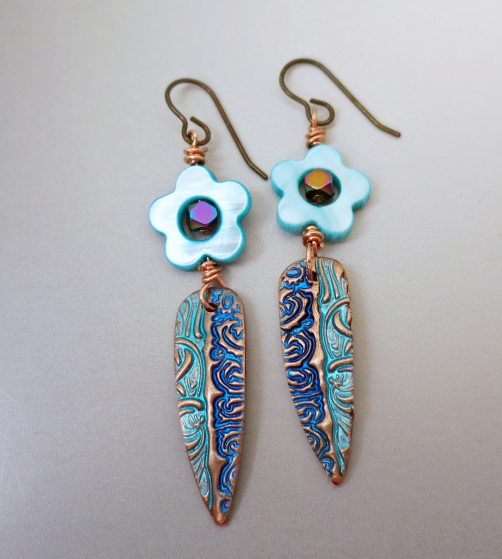 Turquoise Blue Mother of Peal Flowers and Hand Colored Copper Earrings Handmade by Linda of Linda Landig Jewelry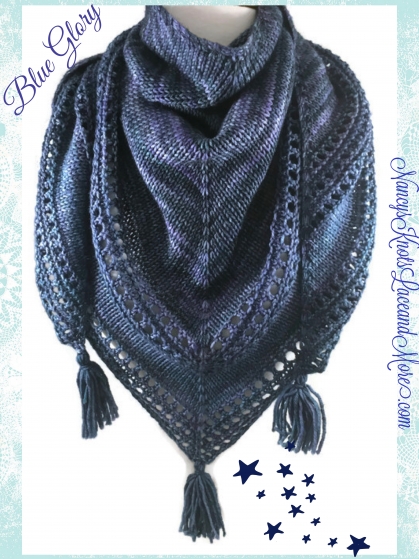 Blue and Purple Merino Wool Hand Knit Triangle Shawl Handmade by Nancy of Nancy's Knots, Lace and More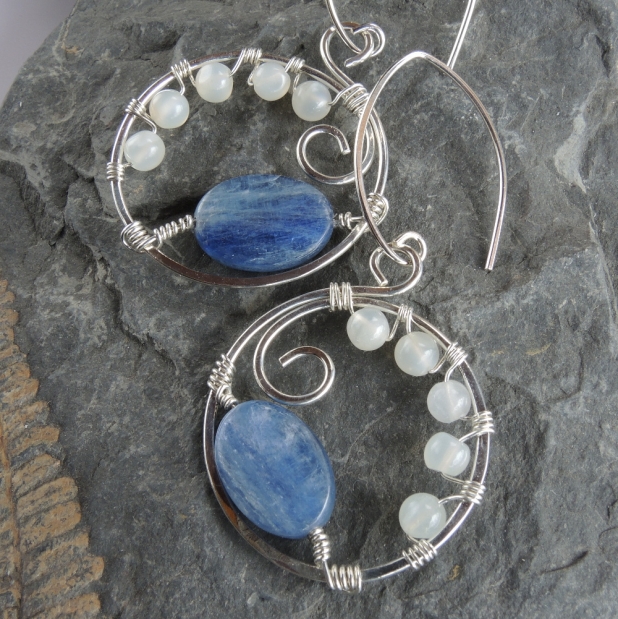 Blue Kyanite, Moonstone and Sterling Silver Wire Wrapped Earrings Handmade by Pamela of Pebbles at My Feet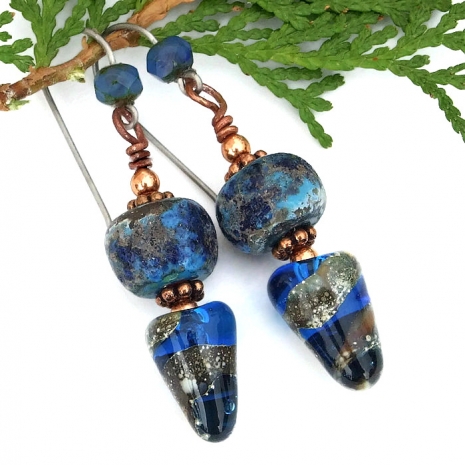 Rustic Blue Lampwork Spike Boho Earrings Handmade by Catherine of Shadow Dog Designs
I hope you have enjoyed each and every one of the unique blissfully beautiful blue handmade creations featured above! If you would like to make my day and the day of the talented artists featured, please leave a comment. And any promotion you can do will be greatly appreciated. Thanks!
My contact information:
Indiemade shop: ShadowDogDesigns
Indiemade blog: ShadowDogDesigns' Blog
Artfire studio: ShadowDogDesigns
ArtFire Blog: ShadowDogDesigns' Blog
Google+: Catherine ShadowDog
Facebook: ShadowDogDesigns - Jewelry
Twitter: ShadowDogDesign
Pinterest: Shadow Dog Designs
Wanelo: ShadowDog
Rebelmouse: ShadowDogDesigns
Flickr: Shadow Dog Designs' Photostream
Beautifully Unique Handmade Jewelry
» Tagged:
artisan
,
bandana
,
blues
,
copper
,
dichroic
,
dog
,
earrings
,
flowers
,
gemstones
,
gift ideas
,
gifts
,
handmade
,
Indiemade
,
knit
,
lampwork
,
necklace
,
pendant
,
pincushion
,
scarf
,
Shadow Dog Designs
,
ShadowDogDesigns
,
shawl
» Share: