New Handmade Jewelry from Shadow Dog Designs - Necklaces and Earrings
Posted July 22, 2018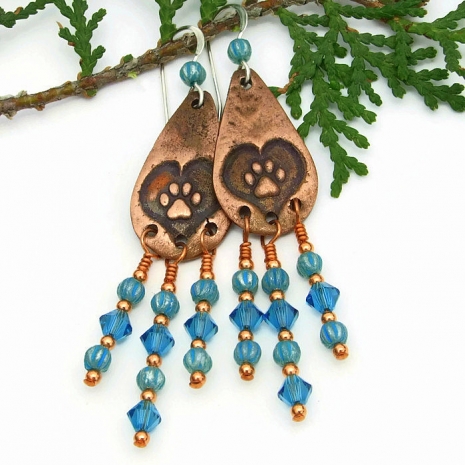 This quote by Rebekah Joy Plett pretty much says it all when you are a handmade artist:
"When you buy something from an artist you are buying more than an object. You're buying hundreds of hours of errors and experimentation. You're buying years of frustration and moments of pure joy. You're not buying just one thing, you are buying a piece of a heart, a piece of a soul… a piece of someone else's life."
It has been almost two months since I shared the new handmade jewelry in my Indiemade shop. I certainly don't know where the time goes . . . Real life just gets in the way. Since I didn't want to make this blog really long, the one of a kind earrings and necklace that are being shared in this post are only ½ of the new pieces. Hopefully in a few days, I'll share the other half. I hope you enjoy the new handmade earrings and necklaces . . . jewelry made with love.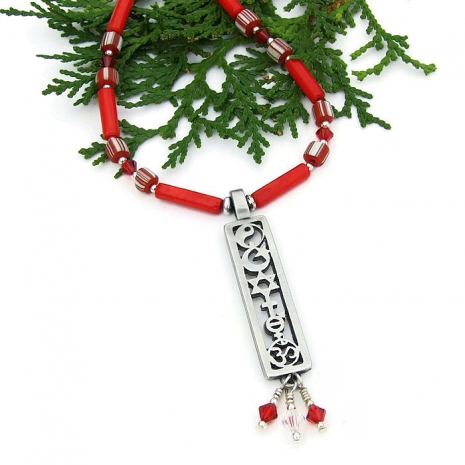 COEXIST - Coexist Boho Necklace with Red Coral Tribal Handmade Peace Jewelry for Women - $55.00
BUTTERFLIES - Butterfly Vintage Tea Tin Earrings, Lightweight Handmade Jewelry Gift - $30.00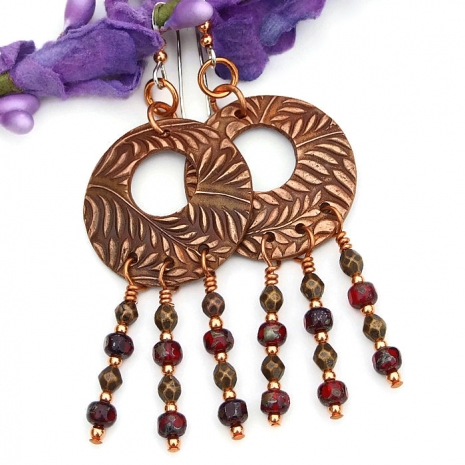 FELCI - Fern Chandelier Hoop Earrings, Copper Red Boho Handmade Jewelry Gift - $40.00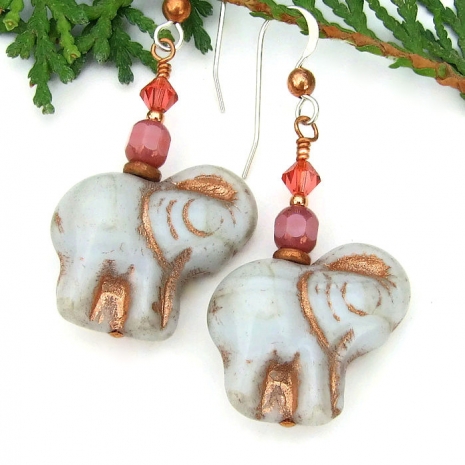 ELEFANTE - Gray and Pink Elephant Earrings, Czech Glass and Swarovski Crystal Handmade Jewelry Gift - $25.00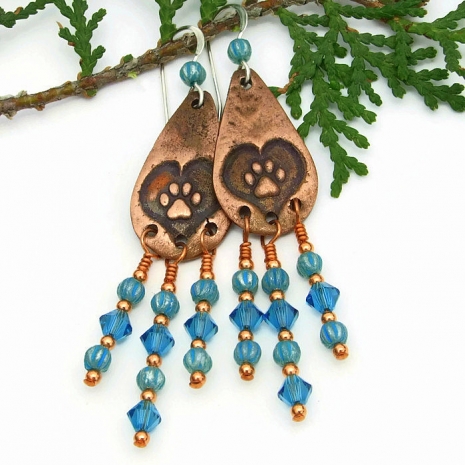 PAW PRINTS ON MY HEART - Dog Rescue Heart and Paw Print Earrings, Turquoise Chandelier Jewelry Gift - $40.00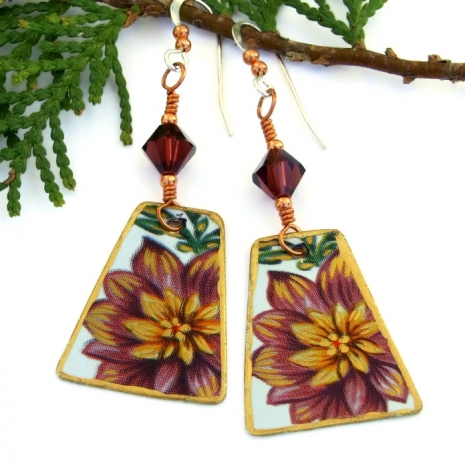 FLORAL FANTASY - Flower Vintage Tea Tin Earrings, Burgundy Crystals Handmade Jewelry - $30.00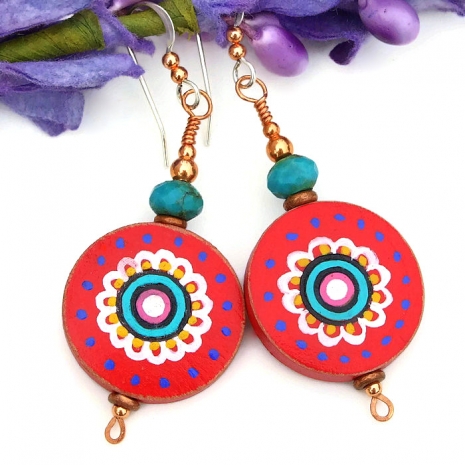 FLOWER FANTASY - Red, White and Turquoise Mandala Flower Earrings, Painted Wood Boho Jewelry - $25.00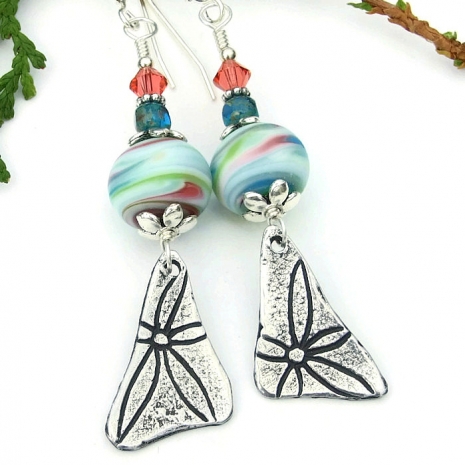 FLOWER POWER - Flower Power Earrings, Pewter and Pastel Lampwork Handmade Jewelry Gift - $40.00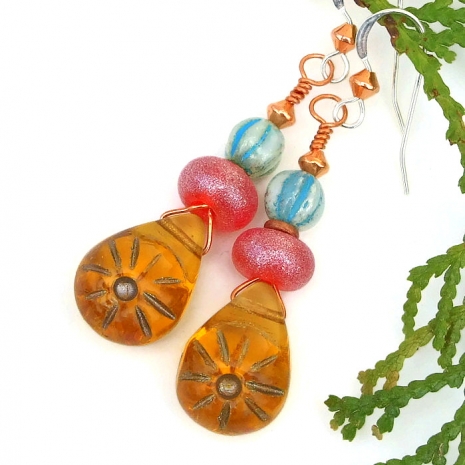 GOLDEN SUNSHINE - Golden Sun Earrings, Amber, Red and Turquoise Boho Handmade Summer Jewelry - $25.00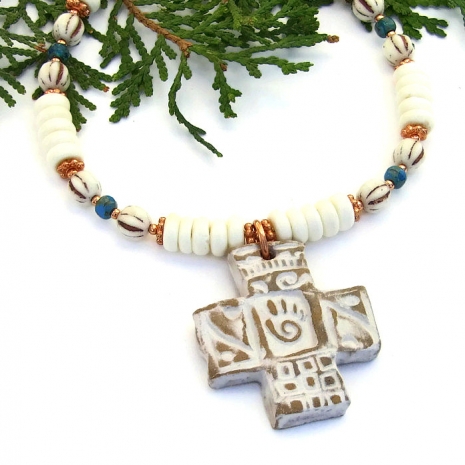 HEALER'S HAND - Healer's Hand Cross Necklace, Southwest Bone and Turquoise Handmade Jewelry - $55.00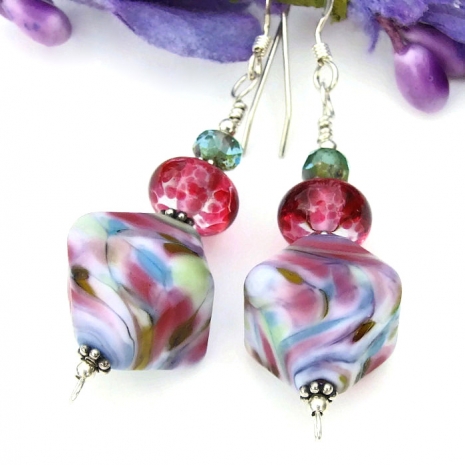 RASPBERRY SWIRL - Pink and Purple Swirls Lampwork Earrings, Multicolored Handmade Jewelry - $35.00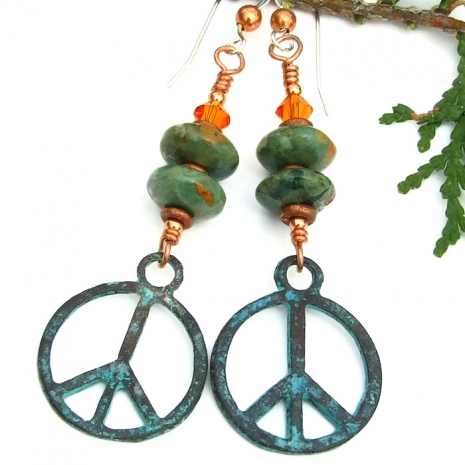 LET THERE BE PEACE - Peace Sign Earrings, Mykonos Unakite Swarovski Earthy Boho Jewelry Gift - $25.00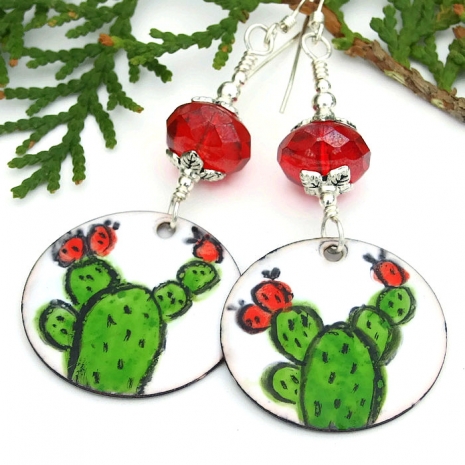 PRICKLY PEARS - Enamel Cactus Earrings, Green, Red and White Boho Handmade Jewelry Gift - $40.00
PASSIONATELY PURPLE - Purple Earrings, Czech Glass Amethyst Crystals Handmade Jewelry Gift - $20.00
I hope you enjoyed each and every one of my new handmade, one of a kind necklaces and earrings. If you would like to make my day and the day of the talented artists featured, please leave a blog comment. And any promotion you can do will be greatly appreciated. Thanks!
My contact information:


» Tagged:
boho
,
butterflies
,
cactus
,
chandelier earrings
,
Coexist
,
Czech glass
,
dog rescue
,
dogs
,
earrings
,
elephants
,
enamel
,
ferns
,
flowers
,
gift ideas
,
handmade
,
Healers Hand
,
hearts
,
jewelry
,
lampwork
,
mandalas
,
necklaces
,
new jewelry
,
paw print
,
peace signs
,
pendant
,
purple
,
red
,
Shadow Dog Designs
,
ShadowDogDesigns
,
Southwest
,
vintage tea tins
» Share: