Radiant Rainbows! - Wonderful Handmade Wednesday on Indiemade
Posted August 16, 2017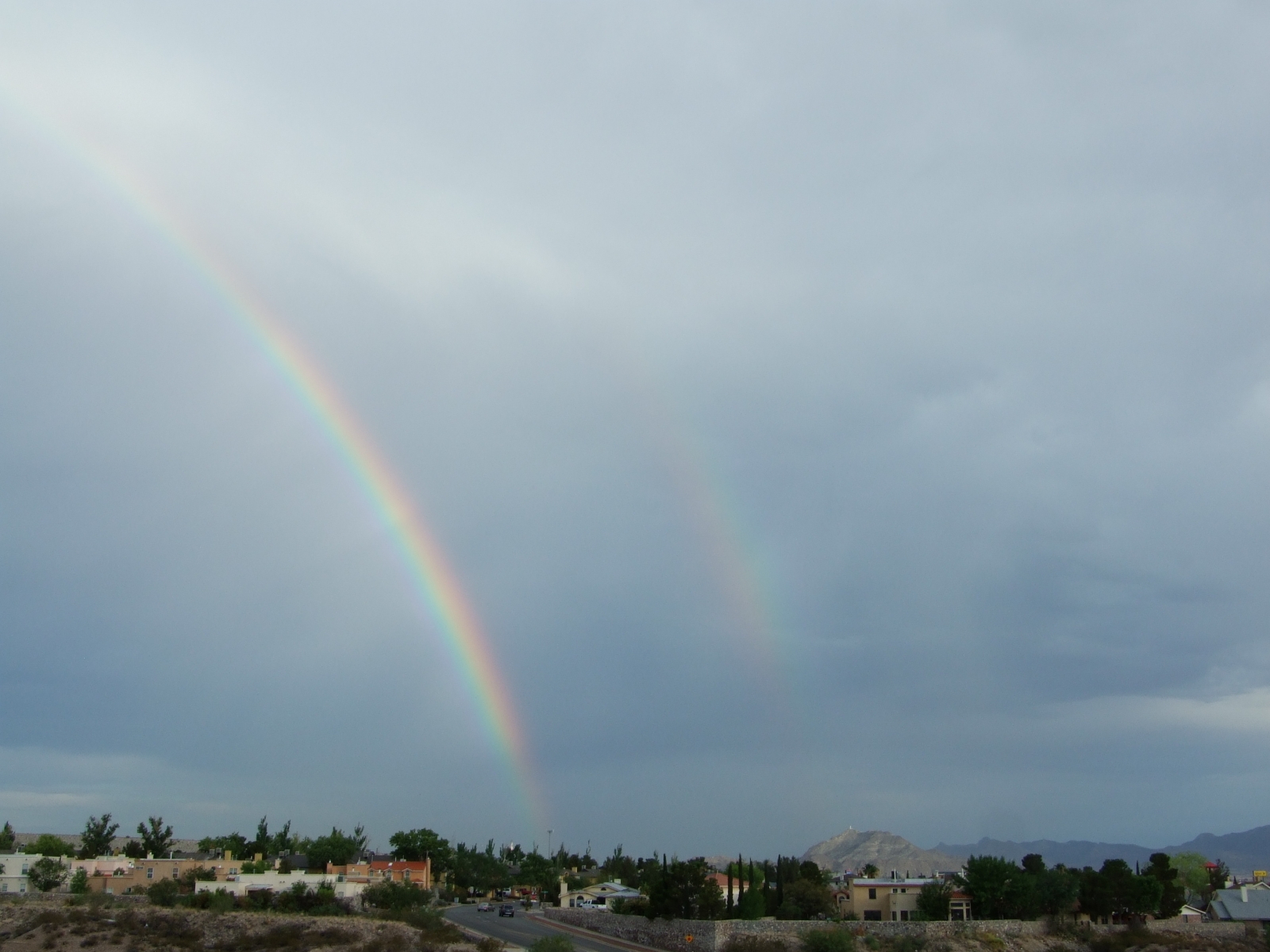 The monsoon season is still going on here in the Desert Southwest. Most every afternoon, the sky clouds, the wind starts to howl, thunder can be heard and lightning seen . . . and if we are lucky, rain falls. As happens so often here, our house can get a deluge but a friend just a few block away may only get a few sprinkles. If the rain ends at just the right time, a magical rainbow can be seen towards the east. Sometimes a paler secondary - or even very pale triple - rainbow forms. A colorful, visual gift! The photo above shows part of a double rainbow (that tried to turn into a triple rainbow). At the end of this post is a single rainbow, both taken with my trusty camera.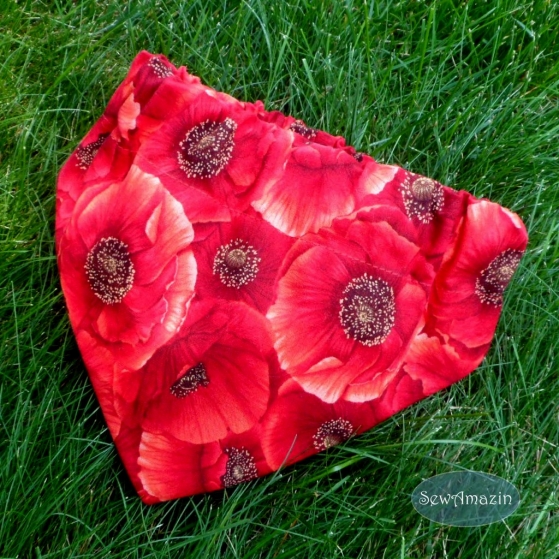 RED: Red Poppies Dog Bandana Handmade by Donna of SewAmazin
Basically, a rainbow is composed of millions of raindrops hanging in the atmosphere. Rainbows are caused by the natural refraction and reflection of light in droplets of water, much like light through a prism. Sunlight hitting a raindrop is refracted on the surface of the raindrop and then enters the droplet. Once refraction occurs, the light breaks up into seven colors inside the raindrop; it is then reflected to the other side of the raindrop. The angle of reflection as the light exits the raindrop determines the specific color that is seen; only one color is seen coming from each raindrop. Since rainbows appear on the side of the sky that is directly opposite the sun, each band of light is reflecting at the exact same angle.
The seven colors in a rainbow are, from top to bottom: red, orange, yellow, green, blue, indigo and violet. To remember the colors in their order, a helpful mnemonic device is used (one that I hope the students that were in my 6th grade science classes still remember!). Remember this man's name: ROY G BIV, the letters representing the first letter of the colors of a rainbow. If a secondary rainbow forms, the colors are reversed due to even more complicated angles of refraction and reflection.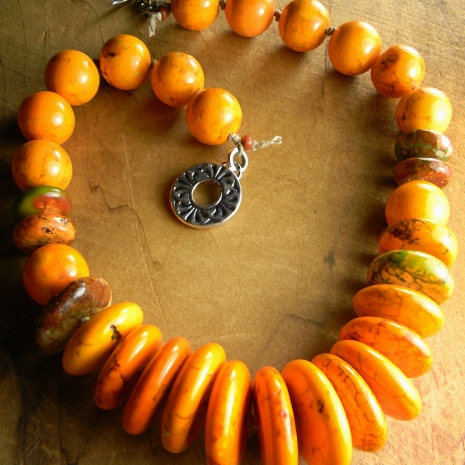 ORANGE : Tejana Collection Mexican Choker Necklace with Orange Graduated Beads Handmade by Gloria of Chrystalis Tribal Jewelry
Since rainbows are eagerly awaited, this seemed like a great time to focus in on artisan handmade beauties found in rainbow colors. The first seven items represent the individual colors of a rainbow and the last three represent the rainbow itself. I hope you enjoy these choices from Indiemade artist friends!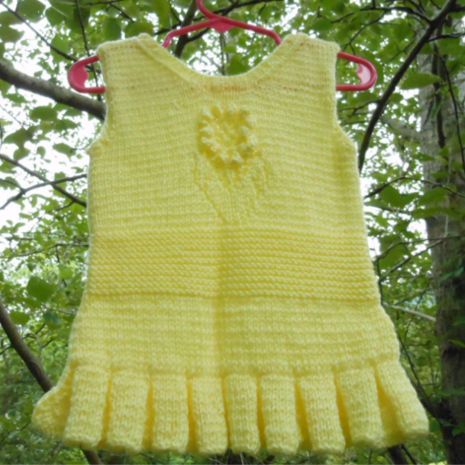 YELLOW: Hand Knit Baby Girl Sleeveless Sundress Tunic in Yellow Handmade by Cathy of CraftingMemories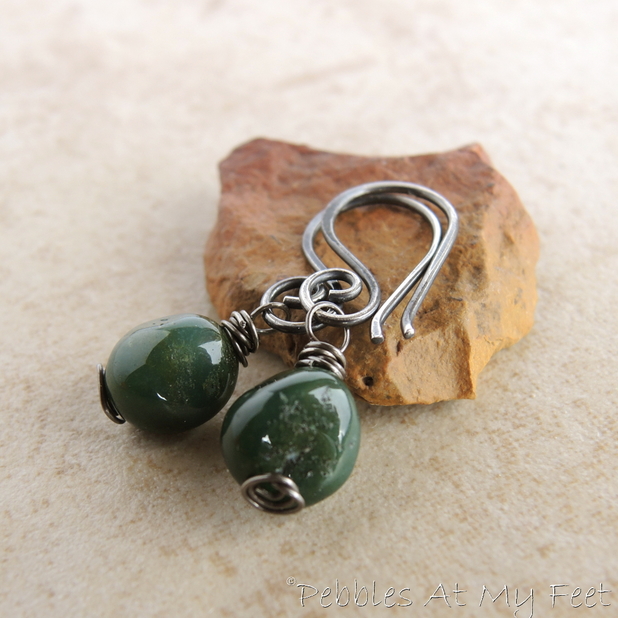 GREEN: Small Earrings with Dark Green Jasper Stones and Antiqued Sterling Silver Handmade by Pamela of Pebbles at My Feet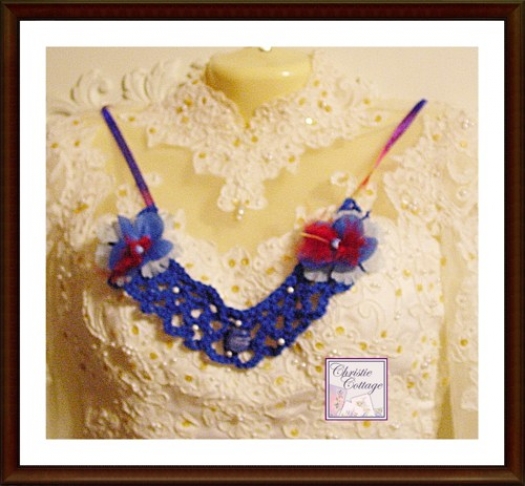 BLUE: Crocheted Blue Boho Bib Necklace with Feathers Handmade by Jacki of Christie Cottage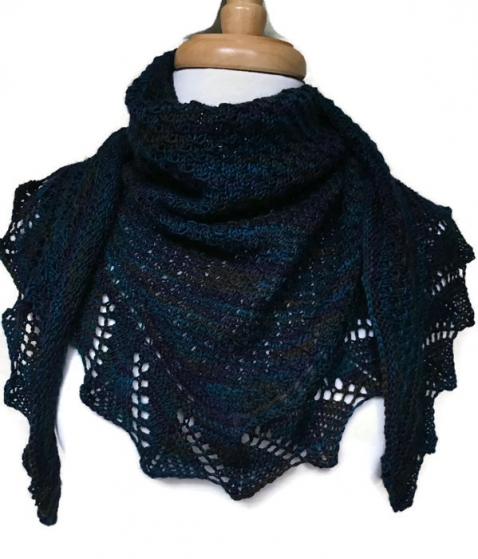 INDIGO: Hand Knit Navy, Teal and Purple Shoulder Shawl Handmade by Nancy of Nancy's Knots, Lace and More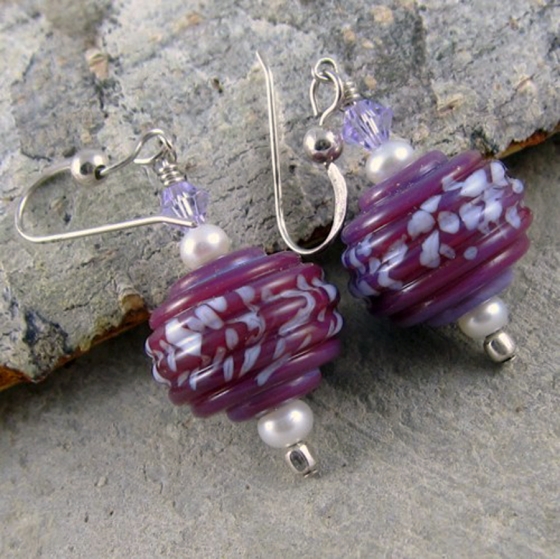 VIOLET: Venetain Glass Lilac Violet Earrings with Crystals and Pearls Handmade by LInda of Linda Landig Jewelry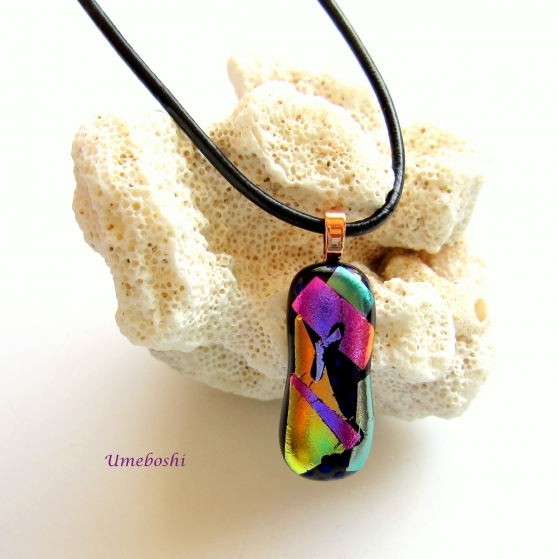 RAINBOW: Multicolored "Le Jardin" Dichroic Glass Pendant Handmade by Umeboshi Jewelry Designs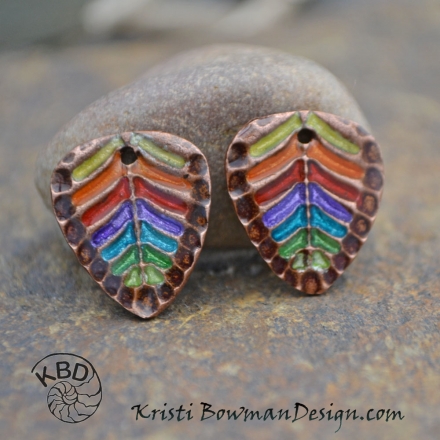 RAINBOW: Copper Rainbow Chevron Drops Hand Painted with Ice Resin Pair, 1 Pair, Handmade by Kristi of Kristi Bowman Design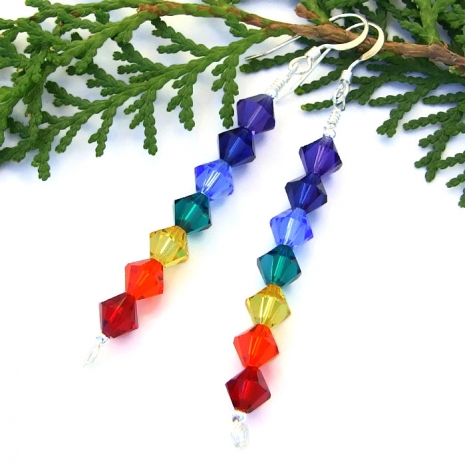 RAINBOW: Swarovski Crystal and Sterling Silver Chakra Rainbow Yoga Earrings Handmade by Catherine of Shadow Dog Designs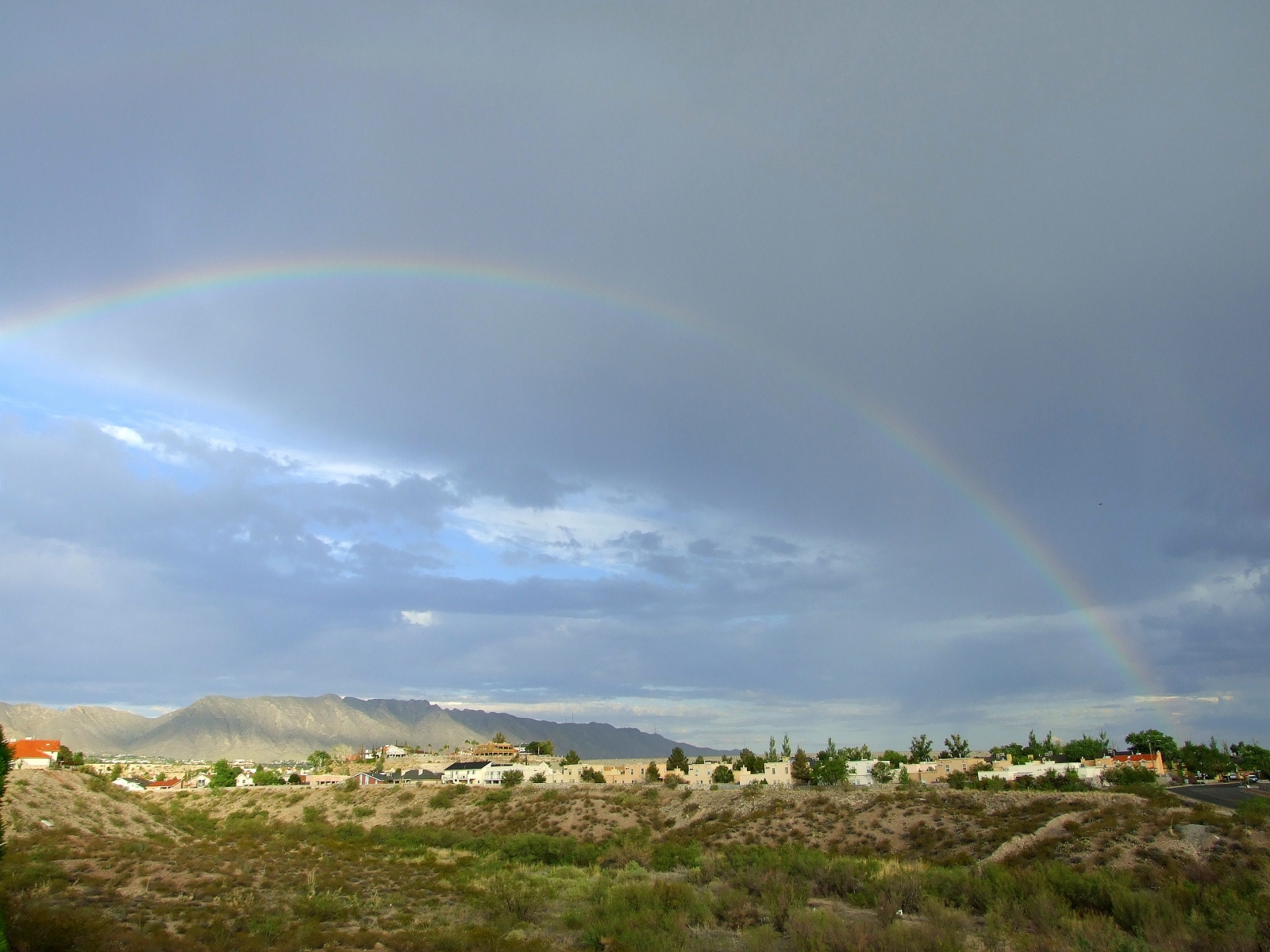 I hope you have enjoyed each and every one of these colorful handmade creations that together form beautiful rainbows! If you would like to make my day and the day of the talented artists featured, please leave a comment. And any promotion you can do will be greatly appreciated. Thanks!
My contact information:
Indiemade shop: ShadowDogDesigns
Indiemade blog: ShadowDogDesigns' Blog
Artfire studio: ShadowDogDesigns
ArtFire Blog: ShadowDogDesigns' Blog
Google+: Catherine ShadowDog
Facebook: ShadowDogDesigns - Jewelry
Twitter: ShadowDogDesign
Pinterest: Shadow Dog Designs
Wanelo: ShadowDog
Rebelmouse: ShadowDogDesigns
Flickr: Shadow Dog Designs' Photostream
Beautifully Unique Handmade Jewelry
» Tagged:
blue
,
boho
,
chakra
,
copper
,
dichroic
,
dog bandana
,
earrings
,
gemstones
,
gift ideas
,
green
,
handmade
,
indigo
,
jewelry
,
knitting
,
necklaces
,
orange
,
pendant
,
rainbow
,
rainbows
,
red
,
Shadow Dog Designs
,
ShadowDogDesigns
,
shawl
,
sundress
,
violet
,
yellow
,
yoga
» Share: