Handmade Necklaces and Earrings - New Jewelry from Shadow Dog Designs
Posted May 26, 2016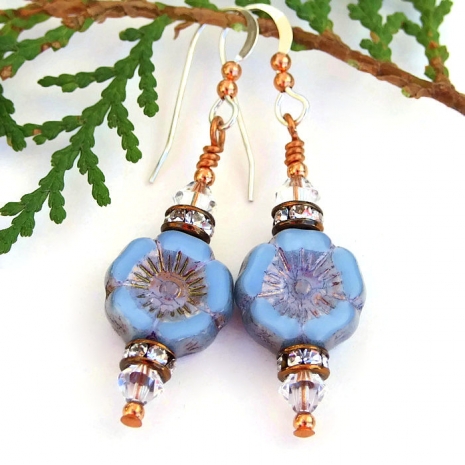 The weeks have been very busy since my last post of handmade jewelry. My last outside Arts Festival was two weekends ago. It feels extremely good to finish the last one for the season - hauling tents, weights and tables (and then taking them down again) gets very tiring. But things will get VERY busy again once Labor Day rolls around. Check out my "UpComing Shows" tab to see what I have posted so far for the fall show season.
I have been focused on photographing and listing new, one of a kind earrings and necklaces, trying to restock my Indiemade shop since over 50 pieces were sold during the spring show season. Am glad I have to restock! The first seven earrings and necklaces are new to the shop. The last three are oldies but goodies. If something catches your eye, be sure to click the live link under the photograph to be taken to the listing for more information.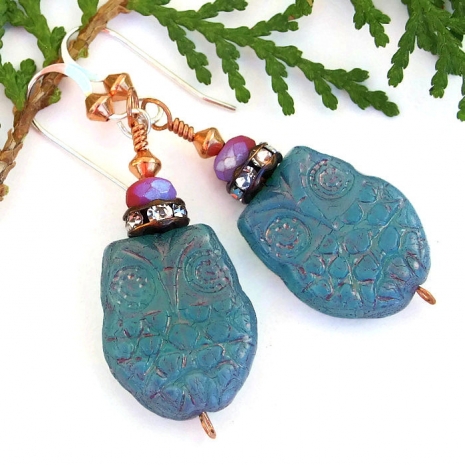 HOOTIE LOVE - Aqua Opal Owl Earrings, Red Czech Glass Crystals Trendy Handmade Dangle Jewelry - $20.00 - SOLD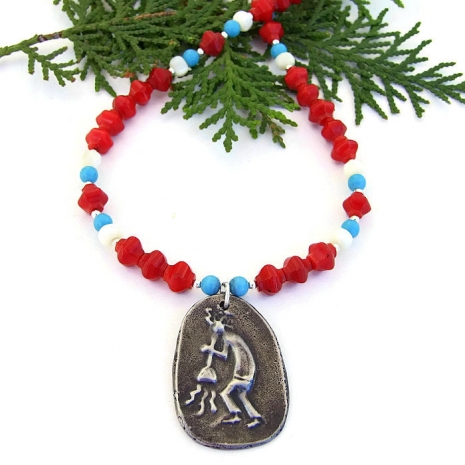 KOKPELLI - Kokopelli Southwest Necklace, Red Coral Turquoise Magnesite Handmade Jewelry - $75.00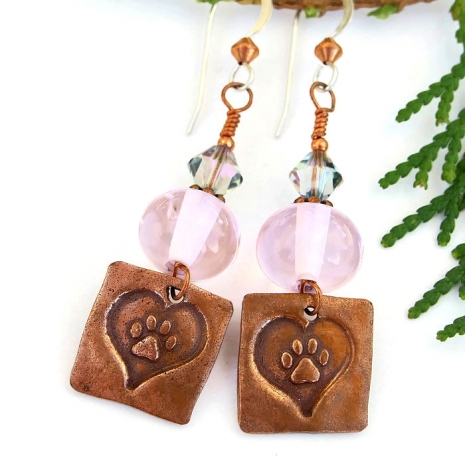 DOG LOVE - Dog Rescue Heart and Paw Print Earrings, Pink Lampwork Swarovski Handmade Dangle Jewelry - $35.00 - SOLD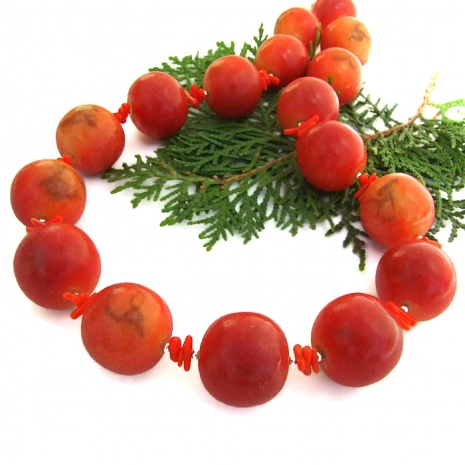 CARIBBEAN SUNSET - Chunky Apple Coral Handmade Necklace, Red Coral Sterling Summer Beach Jewelry - $125.00 - SOLD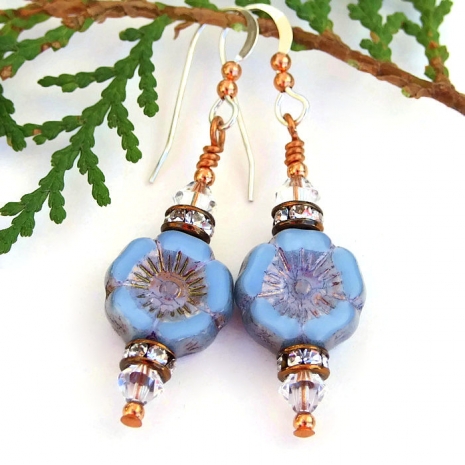 SKY PANSY - Sky Blue Pansy Flower Earrings, Czech Glass Handmade Summer Dangle Jewelry - $20.00 - SOLD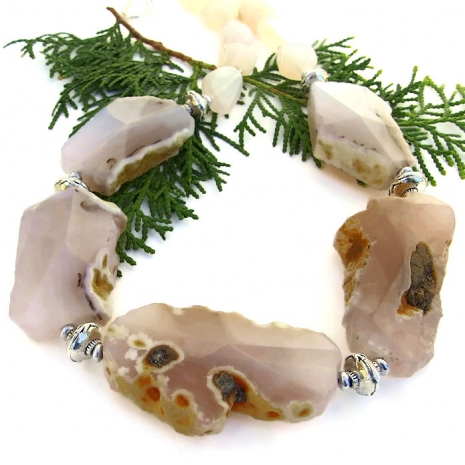 PICTURE PERFECT PINK - Pink Agate with Rind Chunky Necklace, Handmade Statement Gemstone Jewelry - $135.00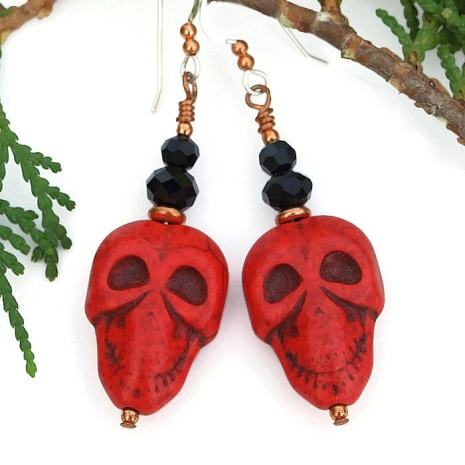 CALAVERAS ROJAS - Red Skull Halloween Earrings, Handmade Day of the Dead Dia de los Muertos Dangle Jewelry - $20.00 - SOLD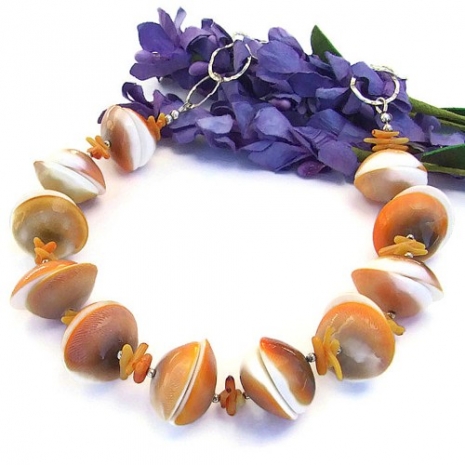 BEACHCOMBER - Eye of Shiva Shell Artisan Necklace, Coral, Sterling, Handmade Chunky Beach Jewelry - $105.00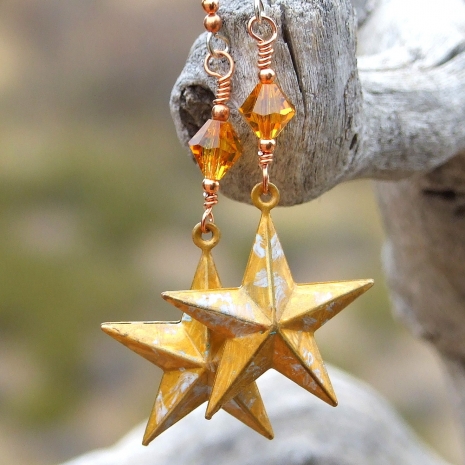 STARS IN YOUR EYES - Rustic Texas Star Handmade Gold Earrings, Hand Painted Brass Swarovski Topaz Dangle Jewelry - $30.00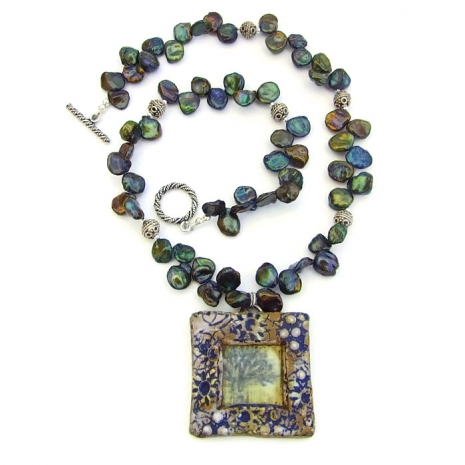 ARBOL BONITO - Handmade Tree of Life Pendant Necklace with Green Pearls, Artisan Beaded Jewelry - $105.00 - SOLD
I hope you enjoyed these handmade earrings and necklaces. To see all of the jewelry in my shop, please click here: SHADOW DOG DESIGNS. If you would like to make my day and the day of the artists featured, please leave a comment. And any promotion you can do will be greatly appreciated. Thanks!
My contact information:
Indiemade shop: ShadowDogDesigns
Indiemade blog: ShadowDogDesigns' Blog
Artfire studio: ShadowDogDesigns
ArtFire Blog: ShadowDogDesigns' Blog
Google+: Catherine W
Facebook: ShadowDogDesigns - Jewelry
Twitter: ShadowDogDesign
Pinterest: Shadow Dog Designs
Wanelo: ShadowDog
Amazine: ShadowDogDesigns
Rebelmouse: ShadowDogDesigns
Flickr: Shadow Dog Designs' Photostream
Beautifully Unique Handmade Jewelry
» Tagged:
boho
,
copper
,
Czech glass
,
earring
,
elegant
,
gemstones
,
handmade
,
Indiemade
,
jewelry
,
necklaces
,
Shadow Dog Designs
,
ShadowDogDesigns
,
sterling silver
» Share: