Just in Time for
*** CHRISTMAS IN JULY ***
FREE SHIPPING!
(U.S. Only)
New One of a Kind, Handmade Jewelry by Shadow Dog Designs
Posted March 17, 2016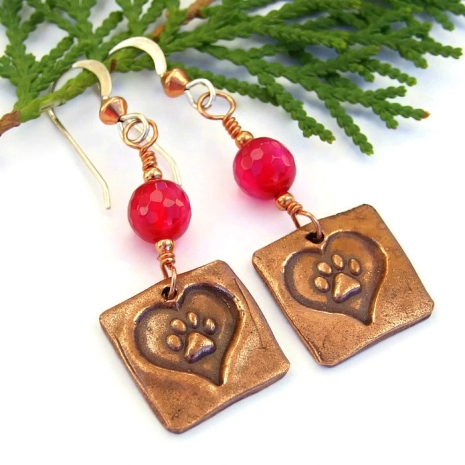 The last two weeks have been busy making, photographing and listing new handmade jewelry in my Shadow Dog Designs shop. The earrings and necklaces are unique, each a one of a kind designs so you can rest assured you are the only person in the entire universe with a particular piece! Some designs are boho, some are elegant . . . and all fun. I hope you enjoy browsing the new designs - and three older designs to make an even 10 showcase. If something piques your interest and you want to see more photos and a more detailed description, please click the live link below each photo and you will be taken to the individual listing.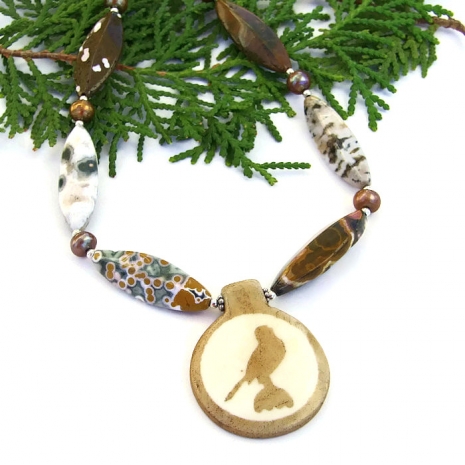 HARU - Falcon Bird Bone Pendant Necklace, Ocean Jasper Pearls Handmade Jewelry - $55.00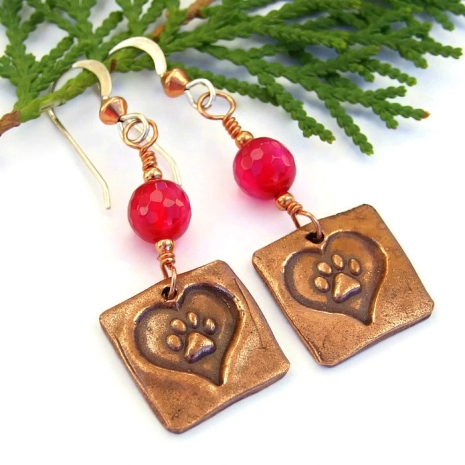 LOVE MY DOG - Dog Paw Print and Heart Copper Earrings, Fuchsia Pink Agate Handmade Jewelry - $30.00 * - 1/2 of the purchase price will be donated to the local Humane Society when sold.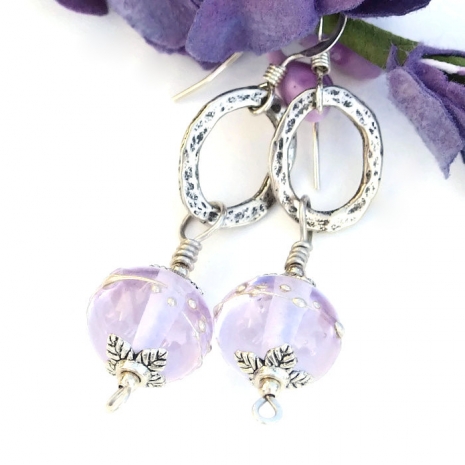 LUSCIOUS IN LAVENDER - Lavender to Blue Colorshift Lampwork Earrings, Hammered Rustic Sterling Ovals Handmade Jewelry - $30.00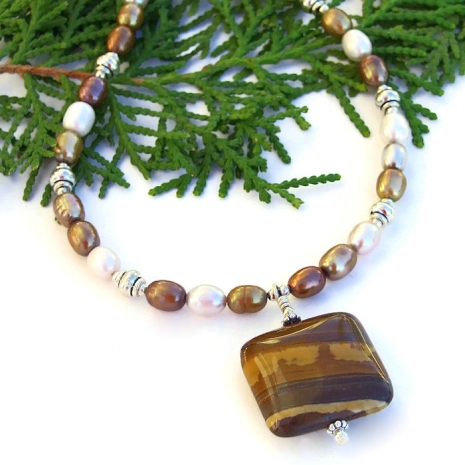 DESERT LANDSCAPE - Southwest Picture Jasper Necklace, Pearls Pewter Gemstones Handmade Beaded Artisan Jewelry - $45.00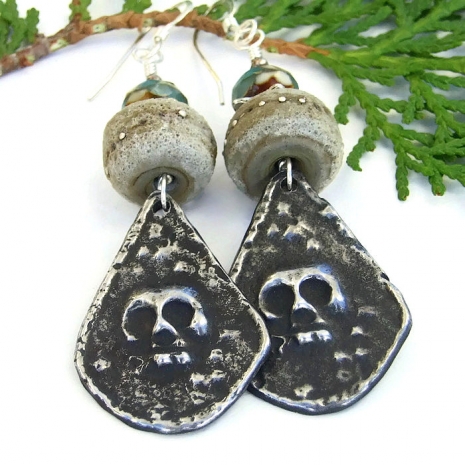 MISTERIOSO - Handmade Skull Goth Earrings, Lampwork Lava Rock Artisan Day of the Dead Halloween Jewelry - $40.00 *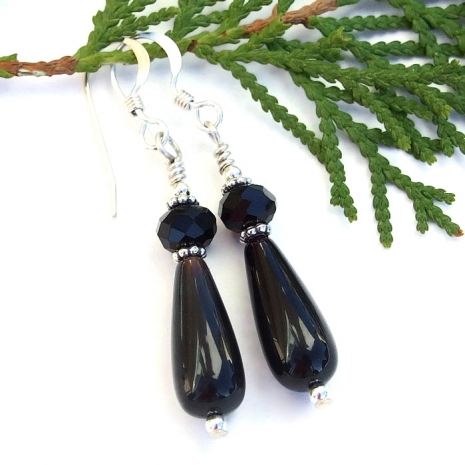 BLACK MYSTERY - Black Onyx Teardrop Earrings, Faceted Czech Glass Handmade Gemstone Dangle Jewelry - $20.00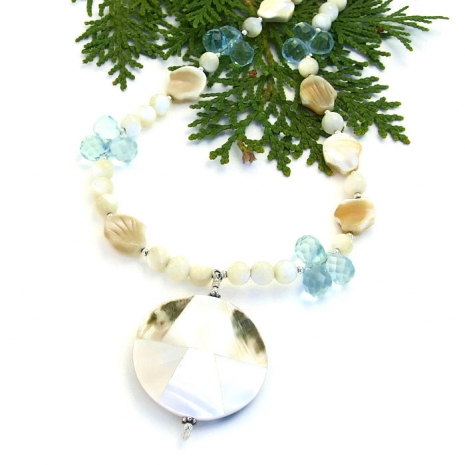 BEACH BEAUTY - Beach Mother of Pearl Shell Handmade Pendant Necklace, Blue Quartz Artisan Summer Jewelry - $60.00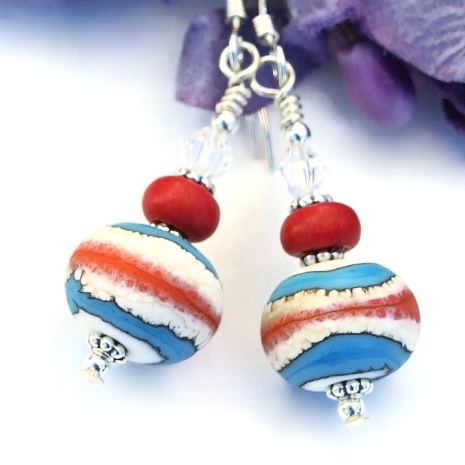 SEDONA SUNSET - Southwest Lampwork Handmade Earrings, Magnesite Crystals Turquoise Ivory Red Artisan Jewelry - $30.00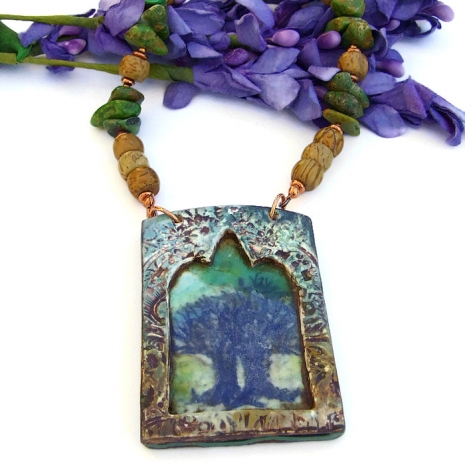 FREOLIC TREOW - Tree of Life Artisan Necklace, Polymer Clay Pendant, Wood Jasper and Green Turquoise, Handmade Jewelry - $135.00 *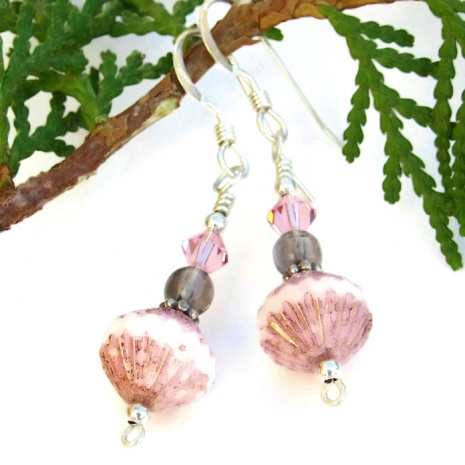 CIAO, BELLA! - Pink and Brown Handmade Earrings, Czech Glass Smoky Quartz Crystal Artisan Dangle Jewelry - $20.00
I hope you enjoyed the new necklaces and earrings in my Indiemade shop: Shadow Dog Designs. If you would like to make my day, please leave a comment. And any promotion you can do will be greatly appreciated. Thanks!
» Tagged:
artisan
,
boho
,
earrings
,
elegant
,
handmade
,
Indiemade
,
jewelry
,
necklaces
,
one of a kind
,
Shadow Dog Designs
,
ShadowDogDesigns
,
unique
» Share: