Winter White - Wonderful Handmade Wednesday on Indiemade
Posted December 20, 2017

Tomorrow officially ushers in the Winter Solstice, first day of winter, at 9:28 a.m. here in Central Mountain Time. Wintery weather has already frigid cold, ice and snow to many parts of the United States, with more predicted that will probably affect some Christmas travel. We actually had an unexpected snowfall here in the Desert Southwest on December 7! What started out as light rain turned into big, beautiful snowflakes falling out of the sky. But by the late afternoon, most of the snow had already melted with the exception of the highest peaks of the Franklin Mountains.
Because 'tis the season for snow, this week's Wonderful Handmade Wednesday is called "Winter White" and features artisan handmade beauties in snowy white or with a snowflake look. If something catches your eye and you want more information and pictures, please either click on the photo or the live link below the photo to be taken to the item in the artist's shop. I hope you enjoy these "snowy" items:
Carved Snow Quartz and Bali Style Twist Bead Earrings with Sterling Silver Handmade by Pamela of Pebbles at My Feet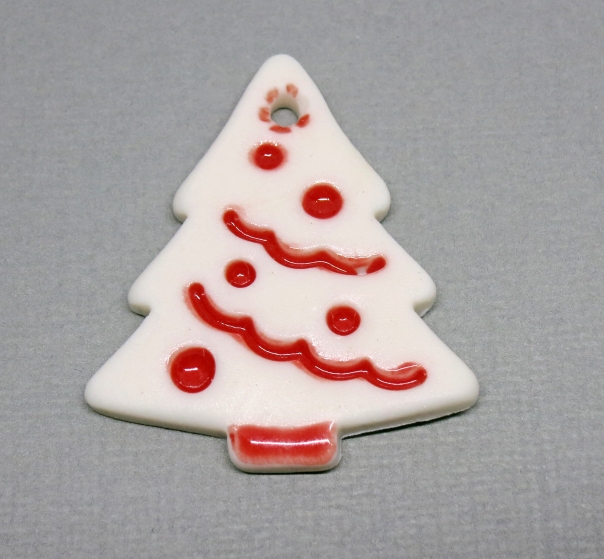 White and Red Ceramic Christmas Tree Pendant Handmade by Linda of Linda Landig Jewelry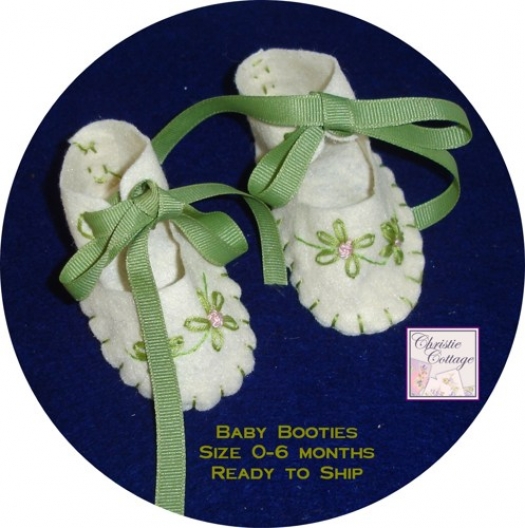 Creamy White and Minty Green Embroidered Baby Booties / Shoes, Size 0-6 Months, Handmade by Jacki of Christie Cottage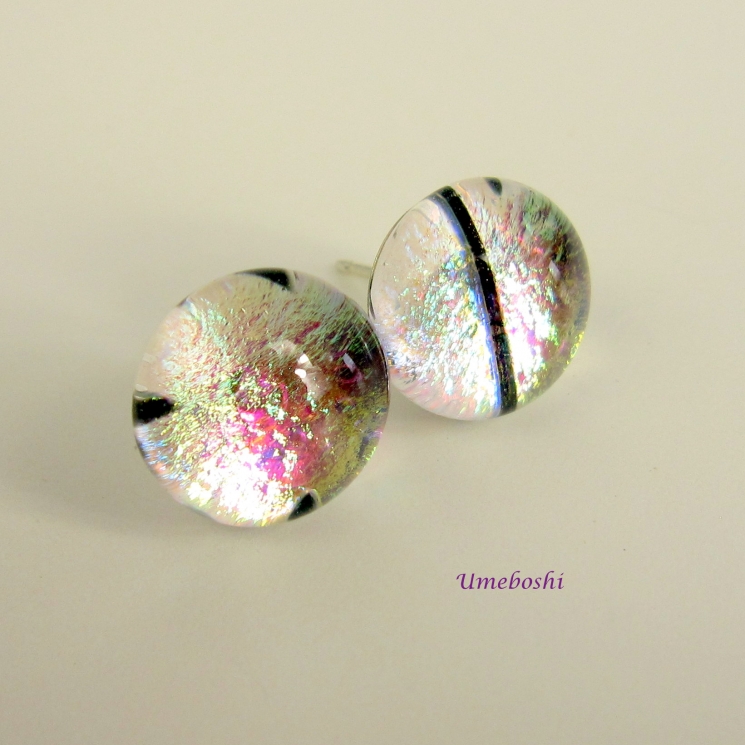 "Little Ice Drops" Dichroic Fused Glass Stud Earrings Handmade by Jo of Umeboshi Jewelry Designs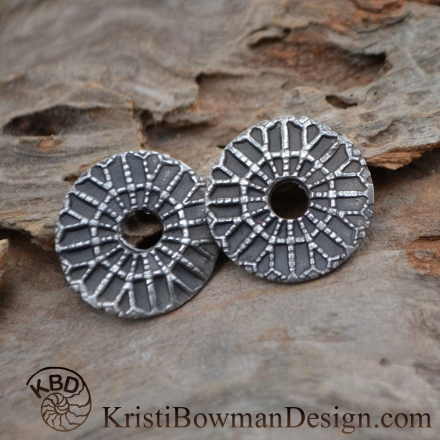 White Copper Stained Glass Discs, 1 Pair, Handmade by Kristi of Kristi Bowman Design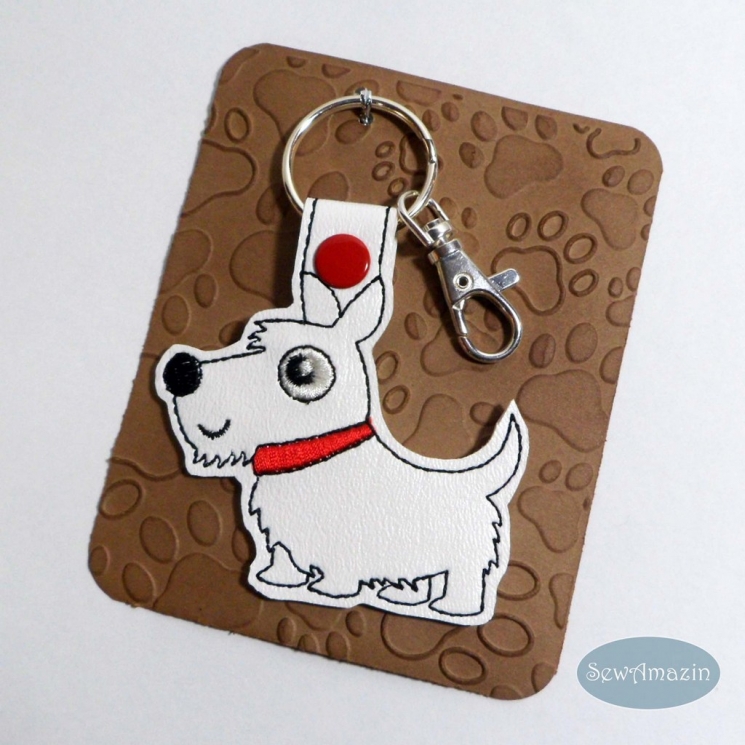 White or Black Scottie Dog / Westie Terrier Key Fob / Purse Charm Handmade by Donna of SewAmazin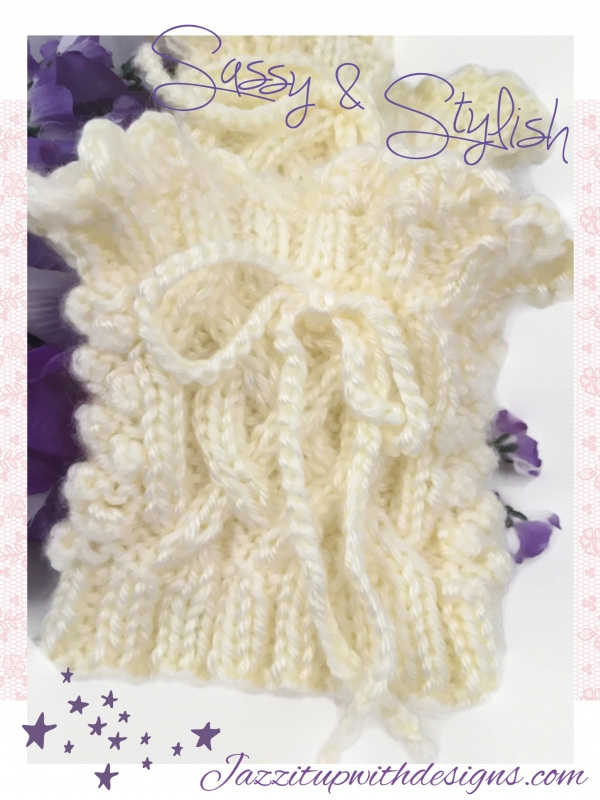 Hand Knit Winter White Irish Celtic Knot with Trinity Stitch Boot Cuffs Handmade by Nancy of Nancy's Knots, Lace an More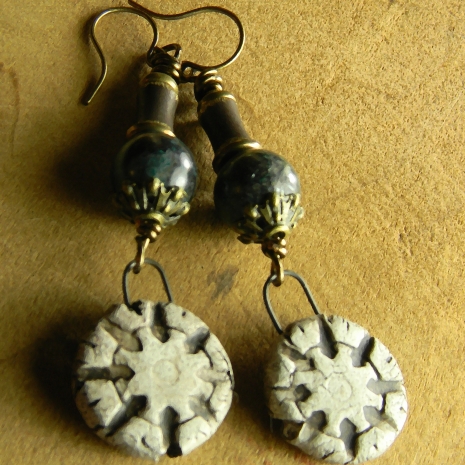 Rustic White Ceramic Drop Earrings with Dark Green Chrysocolla Handmade by Gloria of Chrysalis Tribal Jewelry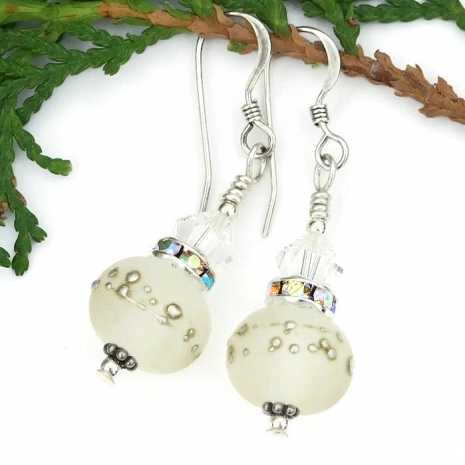 Frosted White Lampwork and Crystal Earrings Handmade by Catherine of Shadow Dog Designs
I hope you enjoyed each and every one of these unique, winter white artisan handmade creations! If you would like to make my day and the day of the talented artists featured, please leave a comment. And any promotion you can do will be greatly appreciated. Thanks!
My contact information:


» Tagged:
artisan
,
artisan handmade
,
artist
,
baby booties
,
boot cuffs
,
ceramic
,
dichroic
,
dog
,
earrings
,
handmade
,
jewelry
,
key fob
,
knitting
,
pendants
,
scottie dog
,
Shadow Dog Designs
,
ShadowDogDesigns
,
snow
,
snowflakes
,
white
,
white copper
,
winter white
» Share: