What a Spooky Halloween, Deux! - Wonderful Handmade Wednesday on Indiemade
Posted October 19, 2016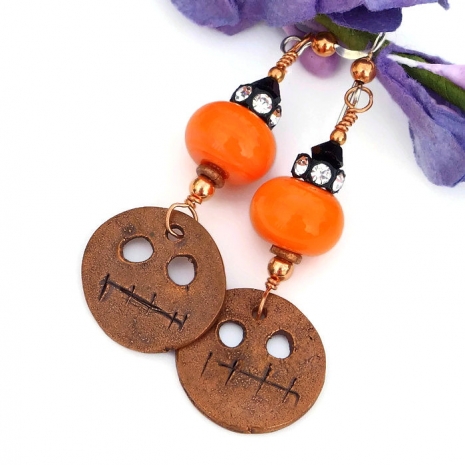 Halloween is just around the corner. Small goblins, vampires, fairy princesses and superheroes of all sorts will soon be appearing at your doors! In honor of this spooky holiday, I browsed the studios of Indiemade artist friends to find orange and/ or black handmade items that are perfect accessories for your Halloween costume. And there is even something for your best four-footed friend! Enjoy these selections: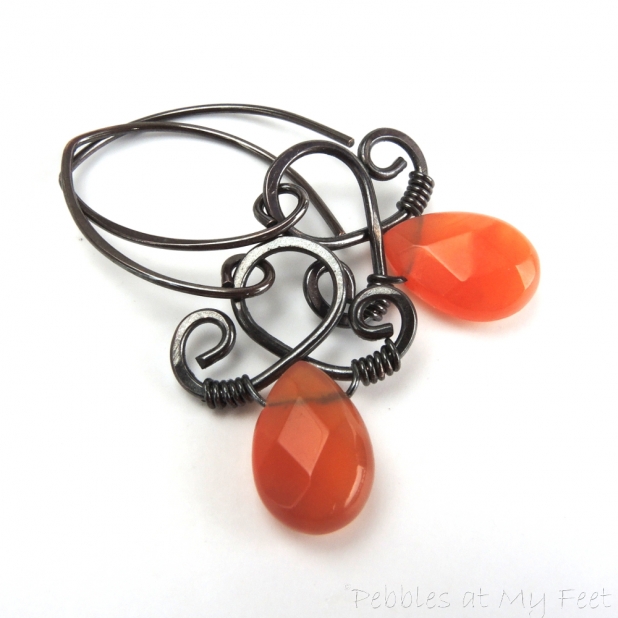 Curvy Copper Wire Wrapped Orange Carnelian Earrings Handmade by Pamela of Pebbles at My Feet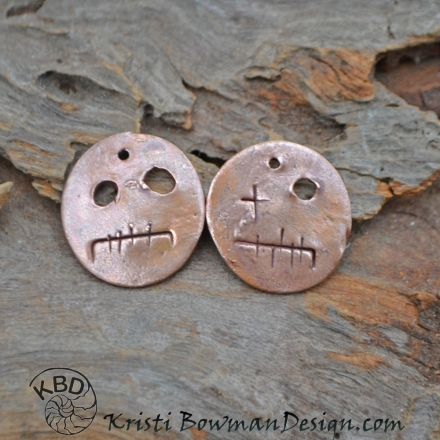 Halloween Copper Ghoulish Spooky Faces (large), 1 pair, Handmade by Kristi of KristiBowmanDesign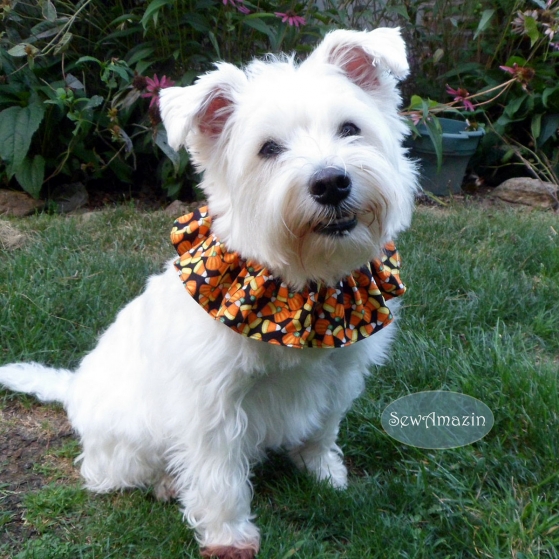 Halloween Treats Candy Corn and Pumpkins Pet Scrunchie Neck Ruffle Handmade by Donna of SewAmazin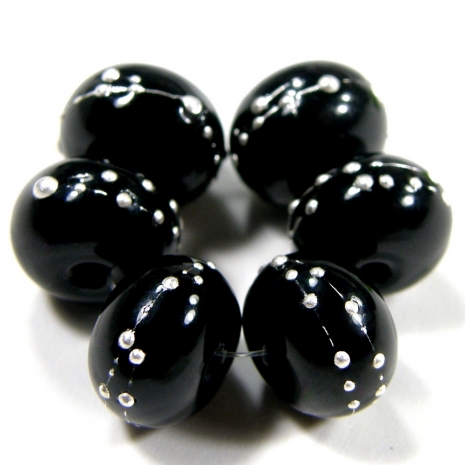 Transparent Black Lampwork Glass Beads with Fine Silver Handmade by Charlotte of Covergirlbeads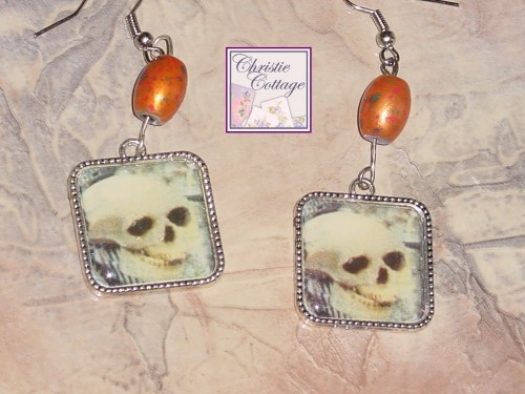 Halloween / Day of the Dead Skull Earrings Dangles with Beads Handmade by Jacki of Christie Cottage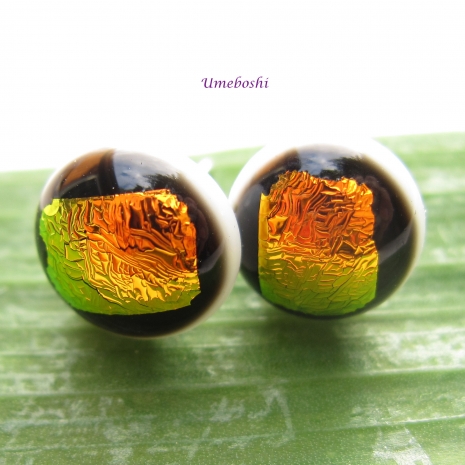 Brilliant Sunset Round Dichroic Glass Cabochon Post Earrings Handmade by Jo of Umeboshi Jewelry Designs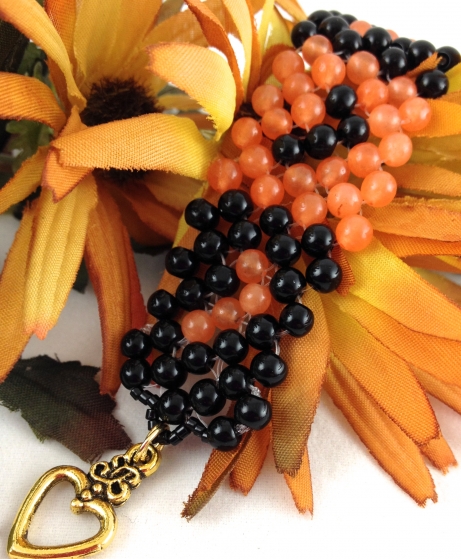 Apricot Jade and Black Onyx Beaded Cuff Bangle Bracelet Handmade by Nancy of Nacy's Knots, Lace and More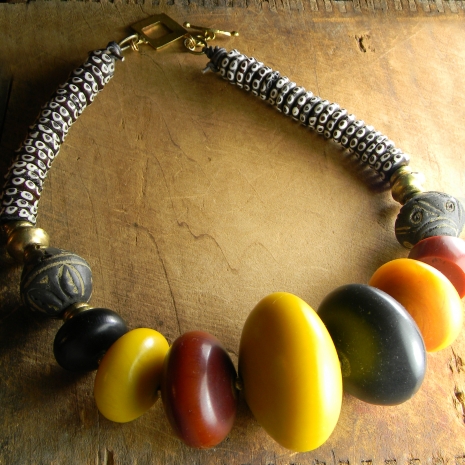 African Copal, Mali Clay Beads and Black and White Batik Bone Beads Necklace Handmade by Gloria of Chrysalis Tribal Jewelry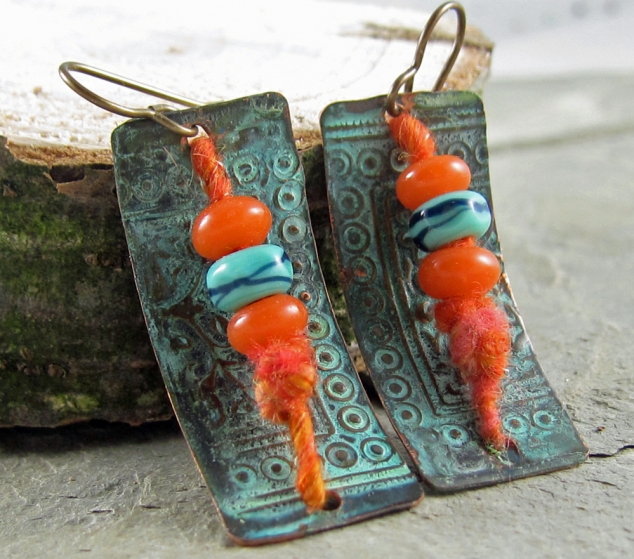 Patina Copper and Orange and Turquoise Lampwork Earrings Handmade by Linda of Linda Landig Jewelry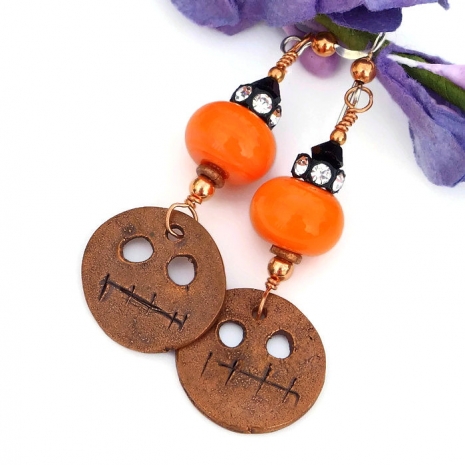 Copper, Orange Lampwork and Black Crystal Halloween Ghoul Earrings Handmade by Catherine of Shadow Dog Designs
I hope you enjoyed these spooky handmade Halloween selections! If you would like to make my day and the day of the artists featured, please leave a comment. And any promotion you can do will be greatly appreciated. Thanks!
My contact information:
Indiemade shop: ShadowDogDesigns
Indiemade blog: ShadowDogDesigns' Blog
Artfire studio: ShadowDogDesigns
ArtFire Blog: ShadowDogDesigns' Blog
Google+: Catherine W
Facebook: ShadowDogDesigns - Jewelry
Twitter: ShadowDogDesign
Pinterest: Shadow Dog Designs
Wanelo: ShadowDog
Amazine: ShadowDogDesigns
Rebelmouse: ShadowDogDesigns
Flickr: Shadow Dog Designs' Photostream
Beautifully Unique Handmade Jewelry
» Tagged:
African
,
artisan
,
black
,
bracelets
,
copper
,
Day of the Dead
,
dia de los muertos
,
dichroic
,
dog
,
earrings
,
ghouls
,
Halloween
,
handmade
,
Indiemade
,
jewelry
,
lampwork
,
necklaces
,
orange
,
Shadow Dog Designs
,
ShadowDogDesigns
,
skulls
,
tribal
» Share: