Make It an Artisan Handmade Christmas - Week 12
Posted December 11, 2018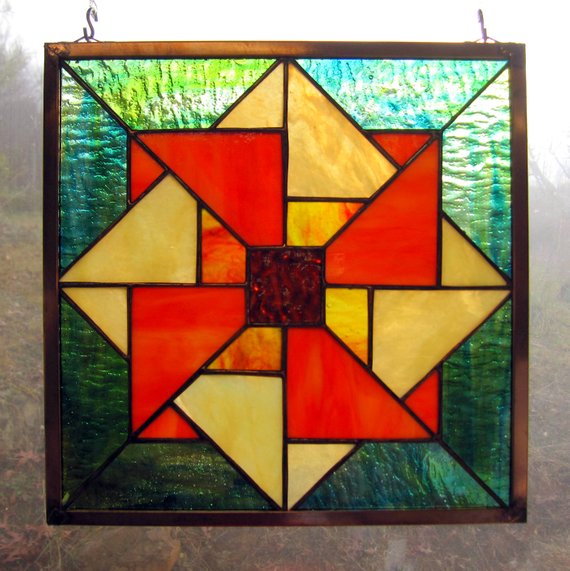 Tick . . . tick . . . tick. According to the Christmas clock, there are now only 13 (!!!) days until Christmas! It's hard to believe that December is already here and, with it, the last week of the Countdown to Christmas 2018. The Countdown has been graciously hosted by Julie and Blue of Blue Morning Expressions on their The Blu Print blog. Yes, week 12 has come and gone and 45 artisan handmade and vintage items from 15 artists were left in its wake, any of which will be perfect for a Christmas gift that was individually handmade from the heart. Help Santa make it a HANDMADE Christmas this year!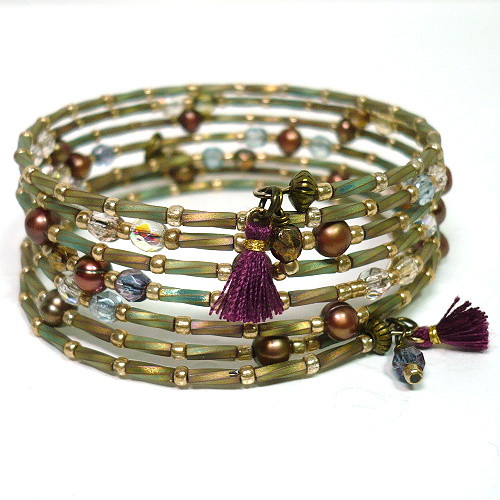 Plum Tassel Bronze Pearl Metallized Khaki Boho Multi-wrap Bracelet Handmade by Kathy of KatsAllThat
Shop owners on Indiemade, Shopify, ArtFire, Fine Art America, Etsy, a stand alone website and the like were welcome to share up to three gift items between Friday at 12:00 p.m. (Eastern Time) and Monday morning at 12:01 a.m. A new Countdown collection of gift items began again the next Friday. This continued until the twelve weeks were up . . . which is now.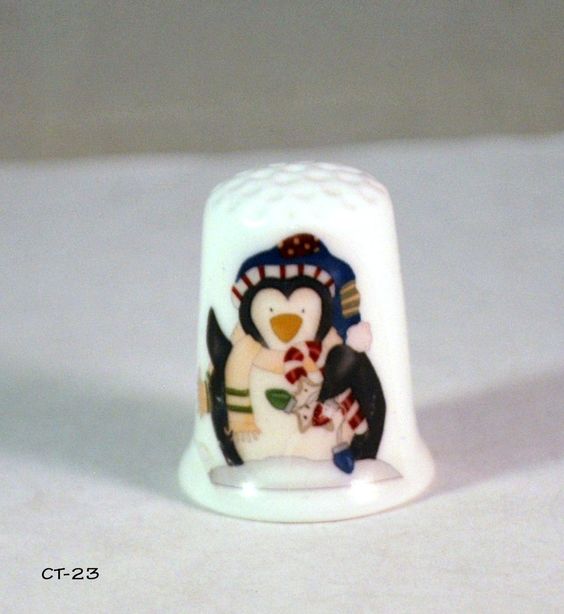 Christmas Penguin Collectibe Thimble Handmade by Julie and Harry of Blue Morning Expressions
In addition to saving each handmade item from the Countdown collection to my Pinterest board and Twitter feed, I decided to share one item from each of the artists who participated this week. Here are my picks of the items, in an order determined by drawing numbers from my trusty numbers bowl (unless you shared late Sunday afternoon/night).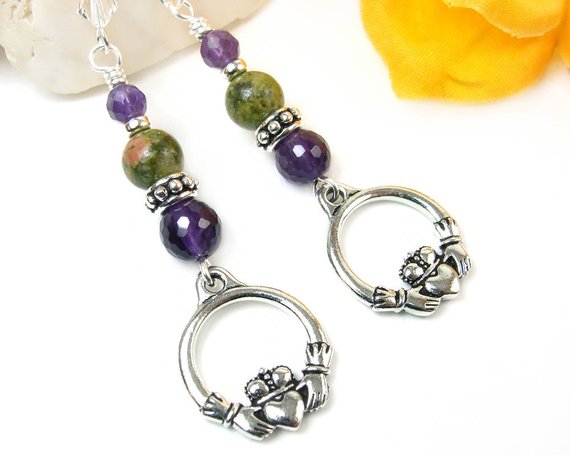 Claddagh Celtic Love Symbol Earrings Handmade by Mary of PrettyGonzo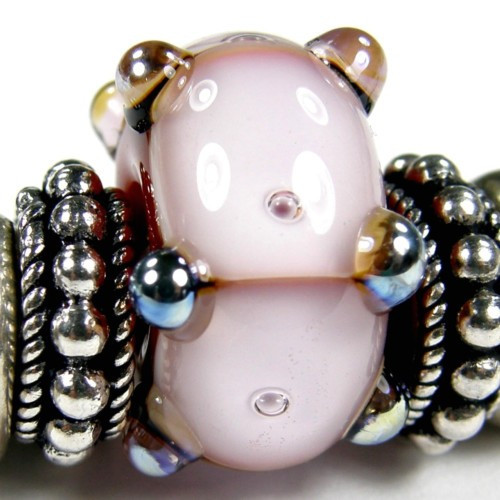 Red And Pink Large Hole Lampwork Bracelet Charm Bead With Aurae Dots Handmade by Charlotte of Covergirlbeads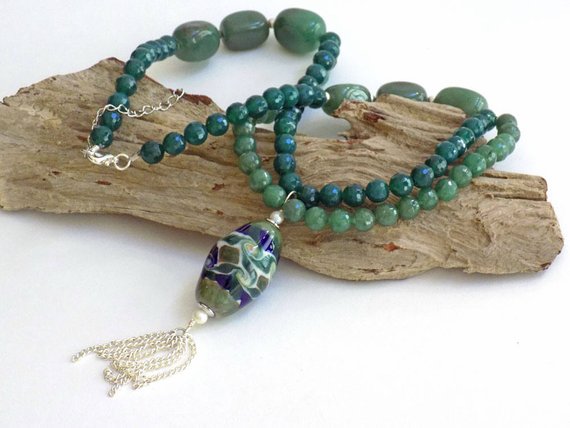 Tassel Statement Necklace with Lampwork Focal Handmade by Sharon of BlondePeachJewelry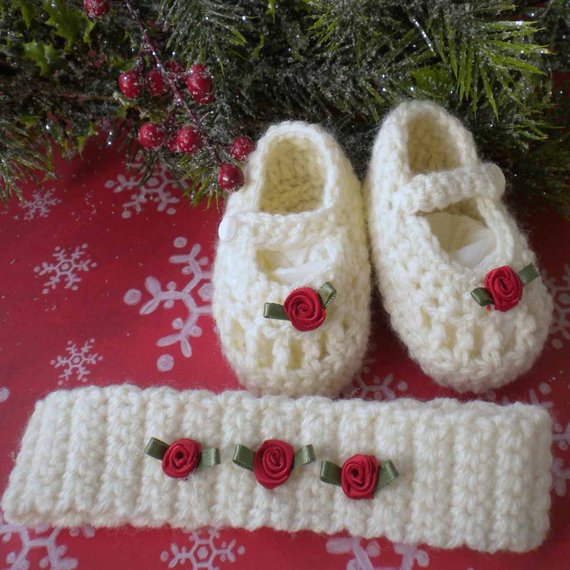 Crocheted Newborn MaryJanes and Headband in Antique White with Red Silk Roses, 0-3 Months, Handmade by Pamela of MagdaleneKnits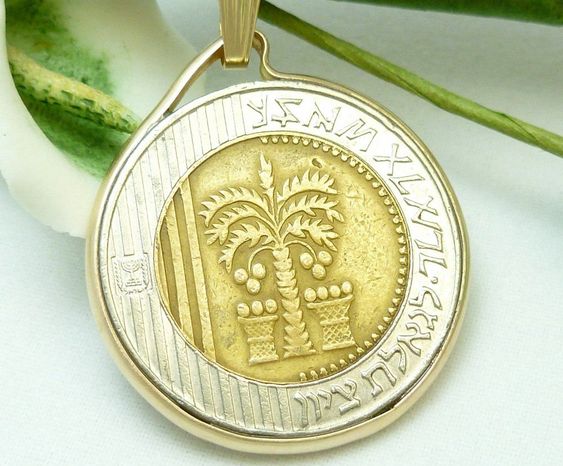 Israel 10 New Sheqalim Bi-Metallic Coin Pendant and 14kt Chain Necklace Handmade by Diane of beadsouk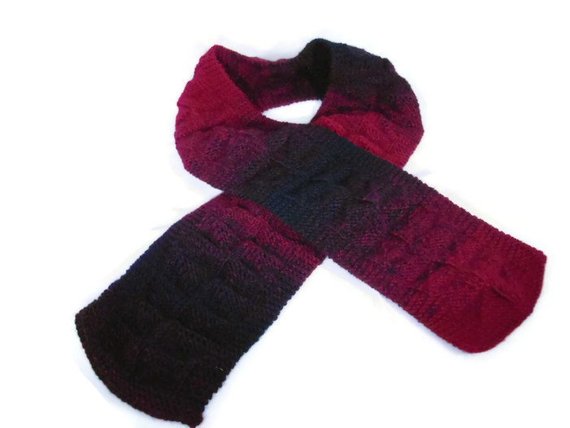 Hand Knit Cranberry Red and Black Scarf Handmade by Cathy of CraftingMemories1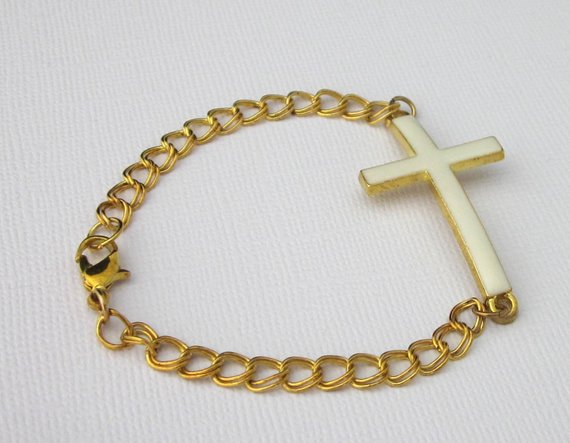 White And Gold Sideways Cross Bracelet Handmade by Connie of Thesingingbeader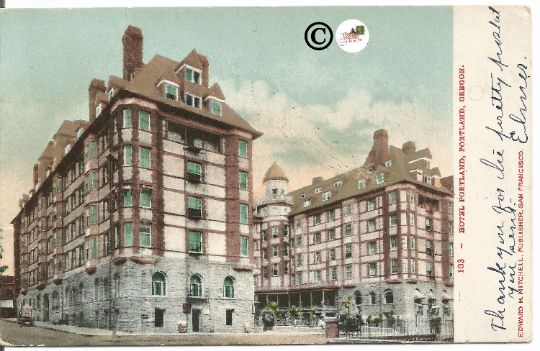 Undivided Back Postcard, Hotel Portland, Portland Oregon, Vintage Card, by Colleen of PostcardsintheAttic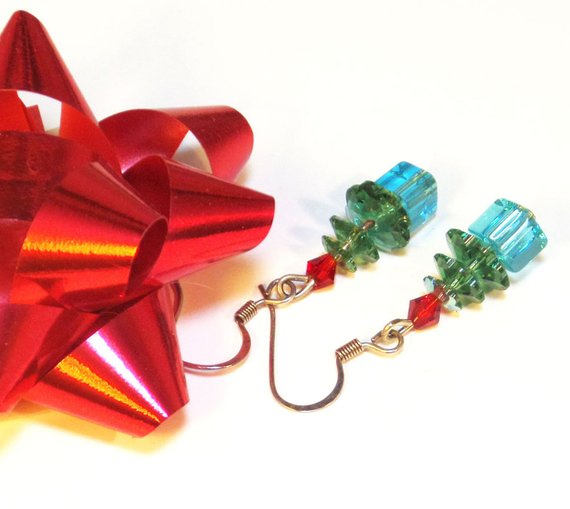 Christmas Tree Earrings - Swarovski Crystals - Handmade by Linda of lindab142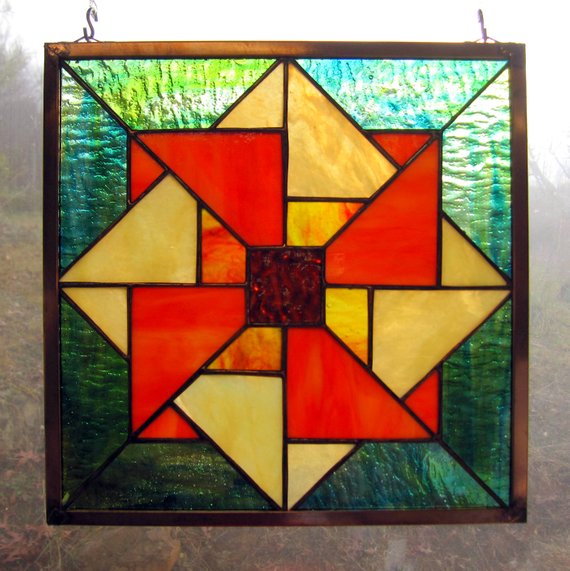 Stained Glass 10.5 Inch Triple Pinwheel Appalachian Quilt Square Pattern Handmade by Jo of 2GlassThumbs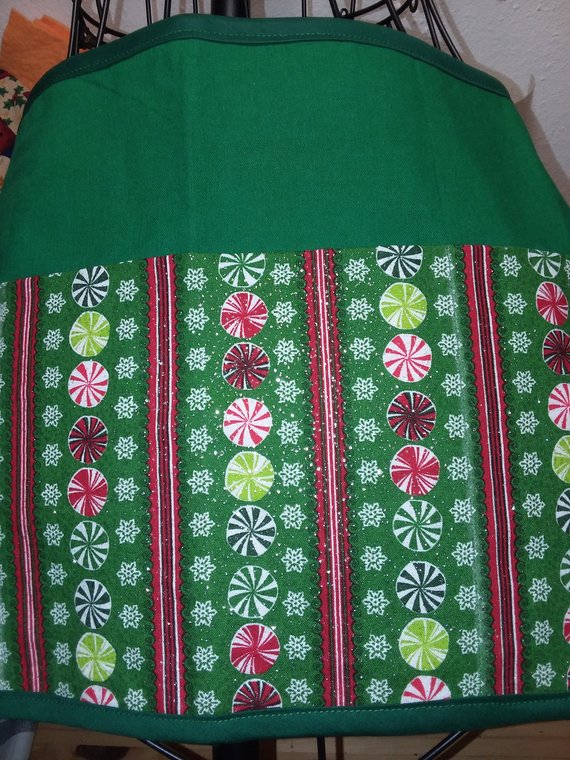 Holiday Green with Sparkly Candy Theme Pockets Half Apron with Left Handed Pen Slot Handmade by Mary of SimpleEmbroiderySew
Holiday Red and Green Crochet Coasters, Set of 2, Handmade by Ruth of RSSDesignsInFiber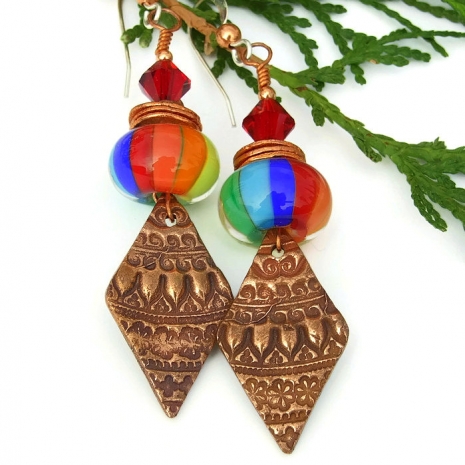 Rainbow Lampwork Glass and Copper Dangle Earrings Handmade by Catherine of Shadow Dog Designs
I hope you enjoyed this sampling of some of the handmade gift items that can be found in the Countdown collection hosted by Julie and Blu of Blue Morning Expressions. To see all the items in the collection, please click here: Countdown to Christmas 2018 - Week 12. I hope that at least one, maybe more, items piqued your interest and made its way to your shopping list to purchase.
And I want to thank Julie for hosting another year's Countdown to Christmas - and to Harry for being her four-legged assistant! All of your hard work is greatly appreciated! Belly rubs to the Hurricane from all his four-footed friends and two-footed friends. THANK YOU SO MUCH!
If you are so inclined, please make my day and leave a comment (: Also any promotion will be greatly appreciated by everyone featured in this post. Thank you!
---
Please check out the other weeks of the Countdown found here on my blog:
---
My contact information:


» Tagged:
apron
,
artisan handmade
,
Blue Morning Expressions
,
BlueMorningExpressions
,
boho
,
bracelets
,
Christmas
,
Christmas gift ideas
,
Claddagh
,
coasters
,
coin jewelry
,
copper
,
crochet
,
earrings
,
gemstones
,
gift ideas
,
hand knit
,
handmade
,
handmade gift ideas
,
headband
,
holiday
,
holidays
,
Israel
,
jewelry
,
lampwork
,
maryjanes
,
Merry Christmas
,
necklaces
,
penguin
,
postcard
,
quilt pattern
,
rainbow
,
scarf
,
Shadow Dog Designs
,
ShadowDogDesigns
,
shop small
,
stained glass
,
tassel
,
thimbles
» Share: