Make It an Artisan Handmade Christmas - Week 11
Posted December 4, 2018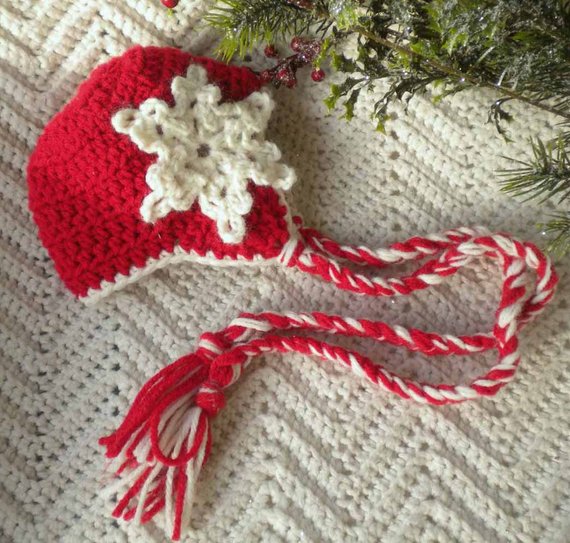 WOW!!! Here we are already at Week 11 of the Countdown to Christmas. Only one more week to go! The Countdown is a chance for handmade artists to share three of their beautiful gift ideas and for all to browse and, hopefully, purchase. The ever ticking Christmas clock doesn't let up - according to it, Santa will start his journey in only 20 days! Need a perfect start / finish to your Christmas shopping? I suggest that the Countdown is the perfect place to do just that! A good motto to follow: SHOP EARLY, SHOP OFTEN! And, most of all, BUY HANDMADE!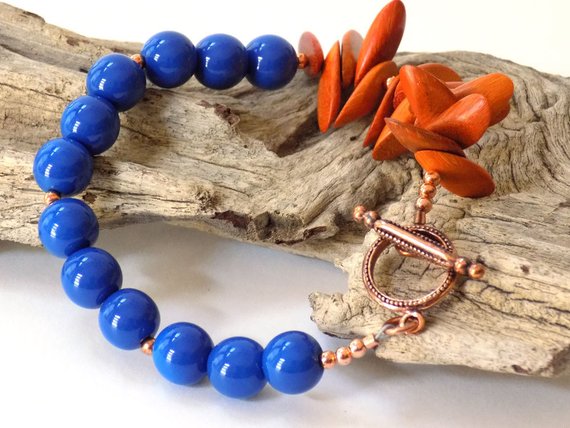 Blue Swarovski Pearl and Red Wood Bracelet Handmade by Sharon of BlondePeachJewelry
Since the holiday gift giving season will be here before you know it, Julie and Harry of Blue Morning Expressions are once again hosting a twelve-week Countdown to Christmas 2018 of artisan handmade (and sometimes vintage) items on their The Blu Print blog. The twelve week time period was chosen to correspond with the ubiquitous Christmas carol, "The Twelve Days of Christmas". This week, there were 42 shares from 14 artists. The artists shared a wide range of handmade gift ideas: jewelry of all sorts, crocheted items for a baby, hand knit scarves, key chain rings, lampwork beads, ornaments, coin jewelry, family photo albums, and other beautiful creations.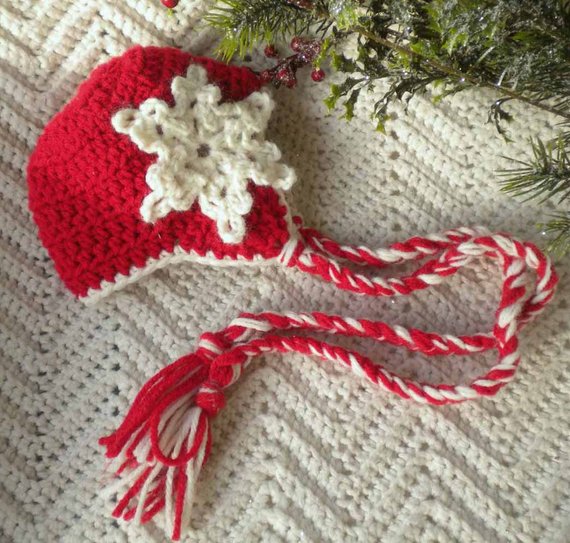 Crocheted Newborn Baby Girl Red Hat with Snowflake, 0-3 Months, Handmade by Pamela of MagdaleneKnits
Shop owners on Indiemade, Shopify, ArtFire, Fine Art America, Etsy, a stand alone website and the like are welcome to share up to three gift items between Friday at 12:00 p.m. (Eastern Time) and Monday morning at 12:01 a.m. A new Countdown collection of gift items will begin again the next Friday. This will continue until the second week in December. The items shared need to be G-rated.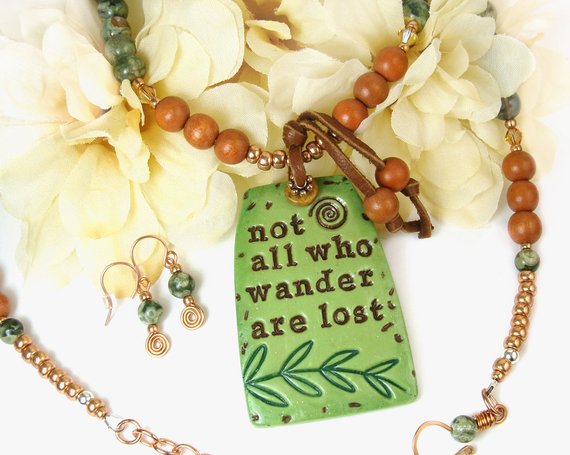 Not All Who Wander Are Lost Tolkien Boho Statement Necklace Handmade by Mary of PrettyGonzo
If you share items on the Countdown to Christmas, you ***MUST*** promote the collection and ***EACH*** item on at least one social network site, preferably Pinterest, Twitter or G+ where the items can be easily seen and then promoted again. It's only fair to promote each of the participants who have promoted you!
Personalized Beaded Holiday Wreath Family Photo Album Handmade by Diane of Daisyblu
In addition to saving each handmade item from the Countdown collection to my Pinterest board and Twitter feed, I decided to share one item from each of the artists who participated this week. Here are my picks of the items, in an order determined by drawing numbers from my trusty numbers bowl (except those who were pretty late sharing). I hope you like each and every handmade beauty.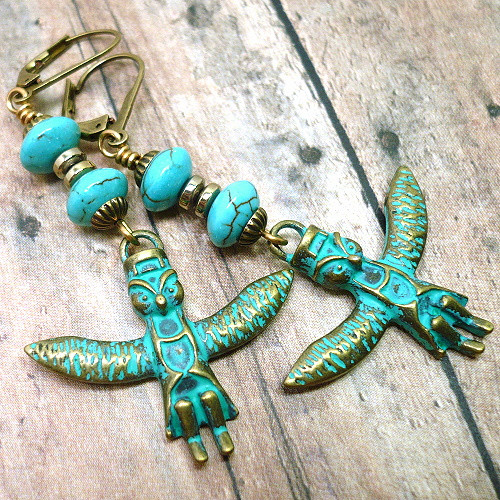 Turquoise and Brass Owl Spirit Totem Dangle Earrings Handmade by Kathy of KatsAllThat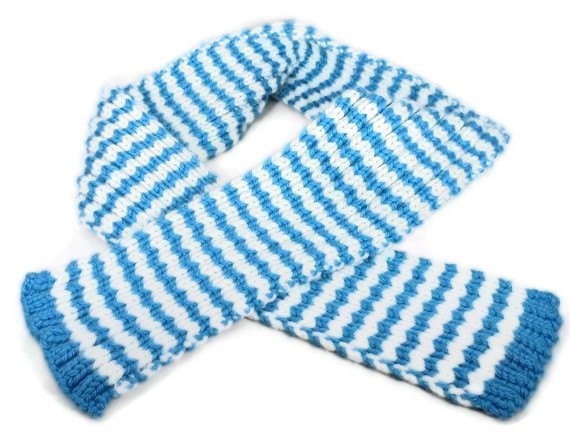 Hand Knit Blue and White Striped Scarf Handmade by Cathy of CraftingMemories1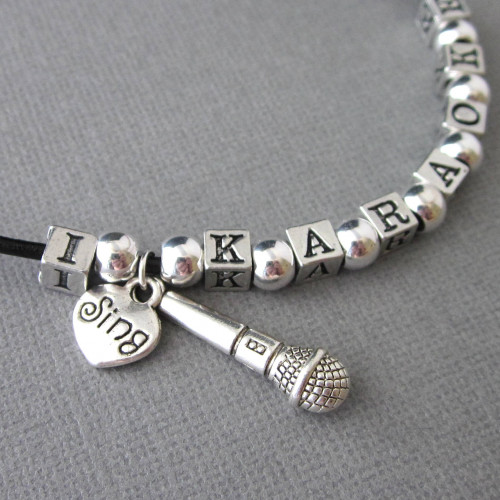 Karaoke Necklace with Microphone, Sing Charm, Alpha Block Beads and Leather Cord Handmade by Connie of TheSingingBeader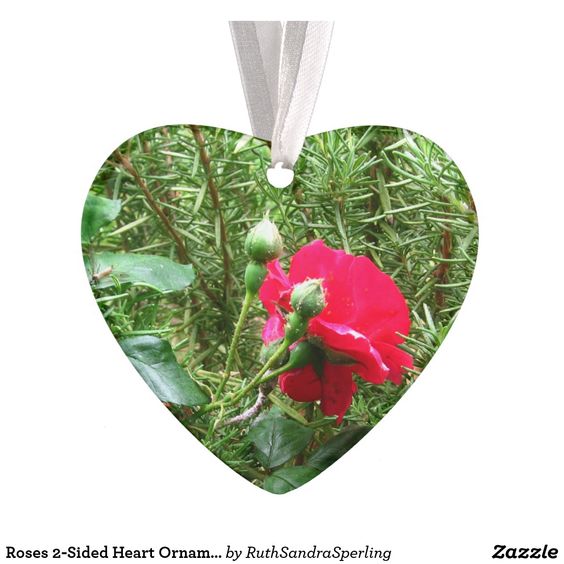 Roses 2-Sided Heart Ornament Handmade by Ruth of RuthSandraSperling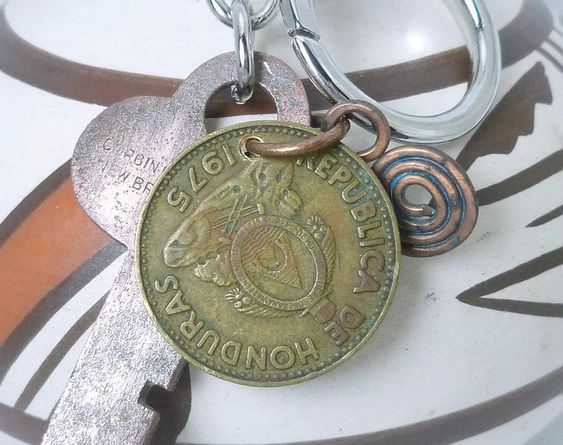 Vintage Skeleton Key and 1975 Honduras 5 Centavos Coin Keychains Handmade by Diane of beadsouk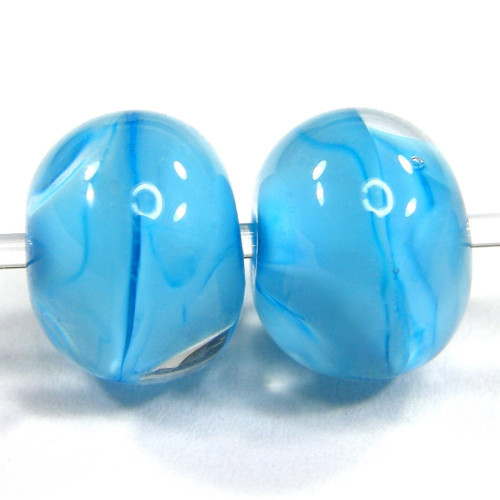 Blue Skies Clear Glass Matrix Lampwork Glass Beads Handmade by Charlotte of Covergirlbeads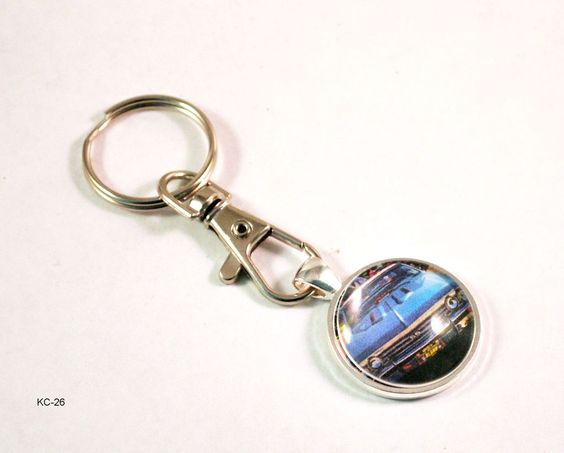 1957 Chevrolet Tri-Five Hot Rod Vintage Auto Key Chain Ring Handmade by Julie of Blue Mornng Expressions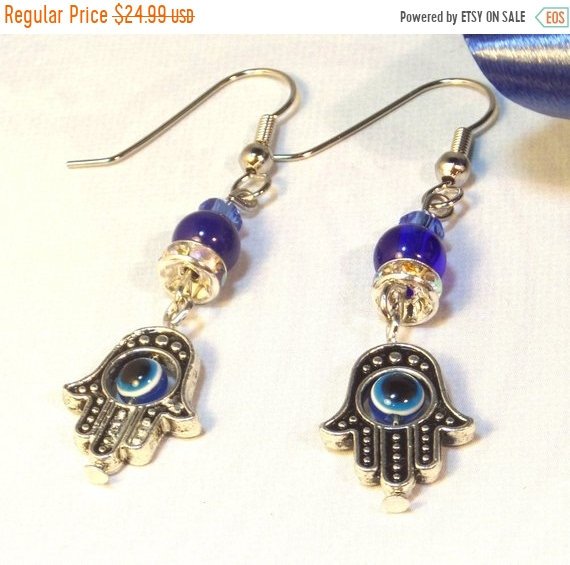 Hamsa Hand Evil Eye Earrings Handmade by Linda of lindab142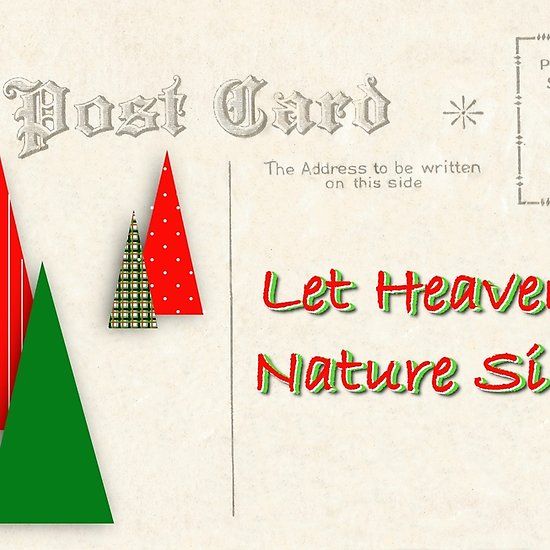 Contemporary Christmas Trees on Vintage Postcard Handmade by Colleen of Colleen Cornelius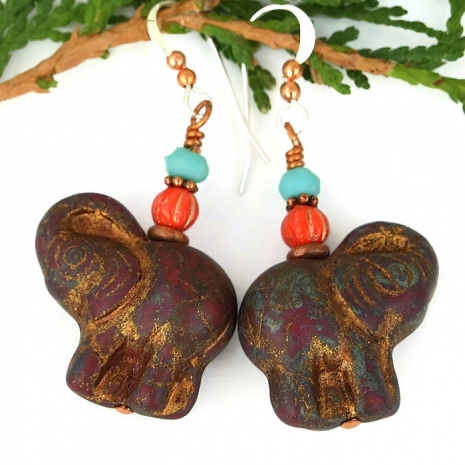 Maroon, Bronze, Orange and Aqua Elephant Earrings Handmade by Catherine of ShadowDogDesigns
I hope you have enjoyed this sampling of some of the handmade gift items that can be found in the Countdown to Christmas collection hosted by Julie and Harry of Blue Morning Expressions. To see all the items shared, click here: Countdown to Christmas 2018 - Week 11. I hope that at least one item captured your interest and made its way to your shopping list. Who knows what next week will bring? Personally, I'm looking forward to it!
If you are so inclined, please make my day and the day of the artists features and leave a comment. Also, any promotion will be greatly appreciated - it benefits us all! Thank you!
---
Please check out the other weeks of the Countdown found here on my blog:
---
My contact information:


» Tagged:
artisan handmade
,
blue
,
Blue Morning Expressions
,
BlueMorningExpressions
,
boho
,
bracelets
,
Christmas
,
Christmas gift ideas
,
earrings
,
gemstones
,
gift ideas
,
hand knit
,
handmade
,
handmade gift ideas
,
holidays
,
jewelry
,
lampwork
,
Merry Christmas
,
necklaces
,
owls
,
photo album
,
scarf
,
Shadow Dog Designs
,
ShadowDogDesigns
,
shop small
,
Swarovski
,
totem
» Share: