+++ FREE SHIPPING +++
(U.S. Only)
Blog entry
Posted March 7, 2019

Easter is a symbol of hope, renewal, and new life.
Janine di Giovanni
Since yesterday was Ash Wednesday - and Easter is approximately six weeks away - I started thinking about Easters past, always large gatherings of family and friends. But, before everyone showed up at our house, we went to Easter Sunrise mass, the only time my father was ever cajoled into going to church. As a child, I always remember getting a new Easter dress, usually with a matching headband, socks and gloves(!) to wear to church on Easter Sunday. And if my sister and I were lucky, a small purse would be included. Very stylish, indeed, and usually VERY itchy! The clothes were always spring pastel in color: pinks, pale yellows, pale greens, pale blues and such. A preview of all the pastel colored Easter eggs that were waiting to be found!
This week's Three for Thursday features three items from three handmade artists that definitely are filled with the renewal of Easter springtime colors. The artists are: jewelry artist Mary of PrettyGonzo; crochet artist Pamela of MagdaleneKnits; and, me, Catherine of Shadow Dog Designs, also a jewelry artist. I hope you enjoy my choices. And be sure to visit the artists' shops for more splendiferous designs!
» Tagged:
baby
,
bracelets
,
chaplet
,
crochet
,
crocheted
,
Czech glass
,
earrings
,
Easter
,
flower garden
,
flowers
,
handmade
,
headband
,
hearts
,
jade
,
jewelry
,
lampwork
,
lavender
,
maryjanes
,
mint green
,
necklaces
,
pastels
,
pink
,
polymer clay
,
pullover
,
rosary
,
ruby
,
Shadow Dog Designs
,
ShadowDogDesigns
,
spring
,
springtime
,
sweater
,
teardrop
,
vest
,
Victorian
,
Virgin Mary
,
yellow
Posted January 31, 2019
If I had a flower for every time I thought of you . . .
I could walk through my garden forever.
Valentines is just a bit over two weeks away, on February 14. It is a day a day filled with pink and red hearts, flowers, cards, candy, and other tokens of love and devotion. With that in mind, I wanted to share a collection of handmade Valentine's Day jewelry, mostly earrings but two necklaces are also included. Some of the jewelry from my Shadow Dog Designs handmade shop are traditional Valentine's Day designs; others are not and can definitely be worn all year long. There are even a couple for a dog lover. I hope you enjoy this beautful collection . . . and maybe one or more of the one of a kind designs will end up with your sweetheart!
» Tagged:
butterflies
,
butterfly
,
coin
,
coin jewelry
,
copper
,
coral
,
Czech glass
,
dog lover
,
earrings
,
enamel
,
flowers
,
glass
,
handmade
,
hearts
,
Kuchi coin
,
lampwork
,
love
,
necklaces
,
paw prints
,
pearls
,
pink
,
poppies
,
red
,
red poppies
,
red roses
,
roses
,
ruby
,
Shadow Dog Designs
,
ShadowDogDesigns
,
Sherpa
,
sterling silver
,
suns
,
Swarovski crystals
,
Thai
,
Valentines
,
Valentines ay
,
Valentines gifts
,
vintage
,
white
Posted March 27, 2018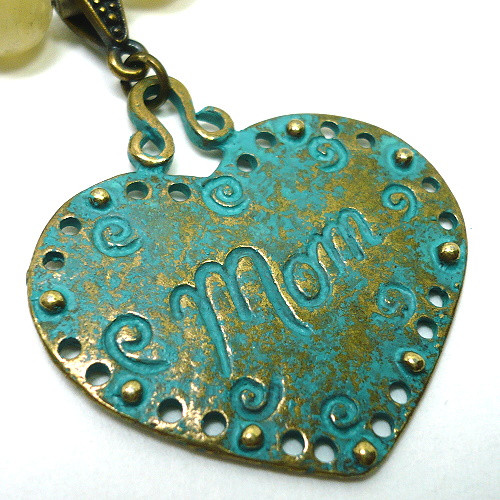 The third week of the Mother's Day Countdown 2018, hosted by Julie of Blue Morning Expressions on her The Blu Print blog, came and went far too quickly. But a LOT of wonderful artisan handmade items were left in its wake. Since Mother's Day will be here before you know it, on Sunday, May 13, this is the perfect time to start thinking about (and buying a gift) for your Mom. Browse all the wonderful handmade shares for this week, many of them one of a kind designs, visit the shops of the artists featured and buy your Mom something that was handmade from the heart.
» Tagged:
cat
,
clock
,
coin pendants
,
dichroic
,
earrings
,
enamel
,
gemstones
,
gift ideas
,
gifts
,
handmade
,
hoop earrings
,
jade
,
jewelry
,
kitty
,
lampwork
,
Mother's Day
,
MothersDay
,
necklaces
,
pendants
,
polymer clay
,
ruby
,
rudraksha
,
tassel earrings
,
Tibetan
,
vintage
,
zipper case