I will be out of town from Monday, December 9 until Thursday, December 12. Any orders placed then won't be mailed until Friday, December 13. As a thank you for your patience, all orders placed during that time will be automatically upgraded to Priority Mail at no extra charge to you.
Use Coupon Code
HOLIDAYS10
for
10% Off
at Checkout
with
FREE SHIPPING
!
(Free Shipping U.S. Only)
Blog entry
Posted October 4, 2016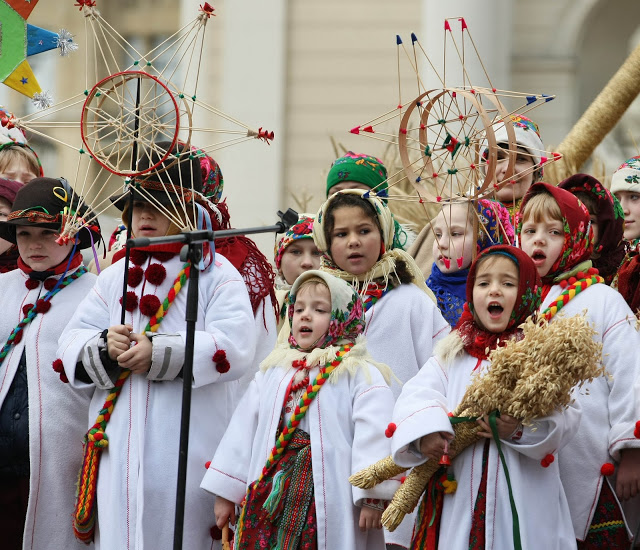 Christmas caroling in Ukraine
Even from a very early age, I have always been fascinated with words and languages. When I was in college, I took several languages, including Russian. Russian was challenging, especially trying to learn the Cyrillic alphabet and wrap my tongue around and pronouncing words with a string of strangely placed consonants. But what made the class VERY special was our instructor. I don't remember her last name but her first was Natasha and she was from Ukraine, then a part of the Soviet Union. She was very kind and very understanding with a great sense of humor. We all loved to listen to her stories of growing up and the family traditions. She and her family had a very hard life but the countryside itself sounded enchanting. And I'm sure we learned to speak Russian with a Ukrainian accent! So I have always had a fascination with Ukraine (and am so sad about what is happening there right now). So, Natasha, wherever you might be right now, you inspired this edition of the Countdown to Christmas.