The Sky is Already Purple - Wonderful Handmade Wednesday on Indiemade
Posted October 11, 2017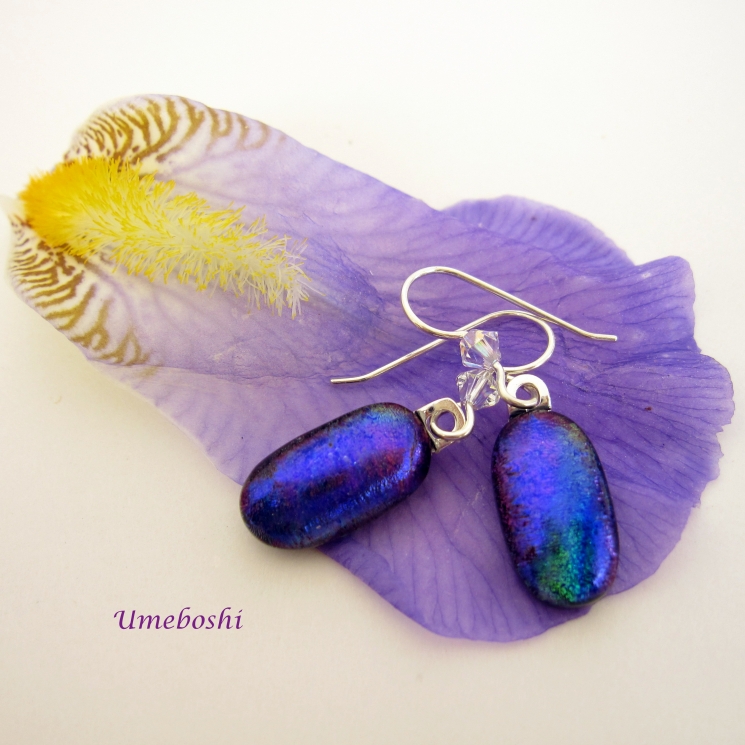 "The sky is already purple; the first few stars have appeared, suddenly, as if someone had thrown a handful of silver across the edge of the world."
I have always loved this quote from Alice Hoffman's novel, Here on Earth. It is so very evocative of watching the sky turn dark here in the Desert Southwest during this glorious time of the year. When the sky is transformed for a few minutes into a magical velvety bluish-purple color, a multitude of stars come out to to play, twinkling away. Then the sky will finally slip into a depthless black and even more stars will appear . . . and, hopefully, a shooting star will streak across the sky. Another reason autumn is my favorite time of the year.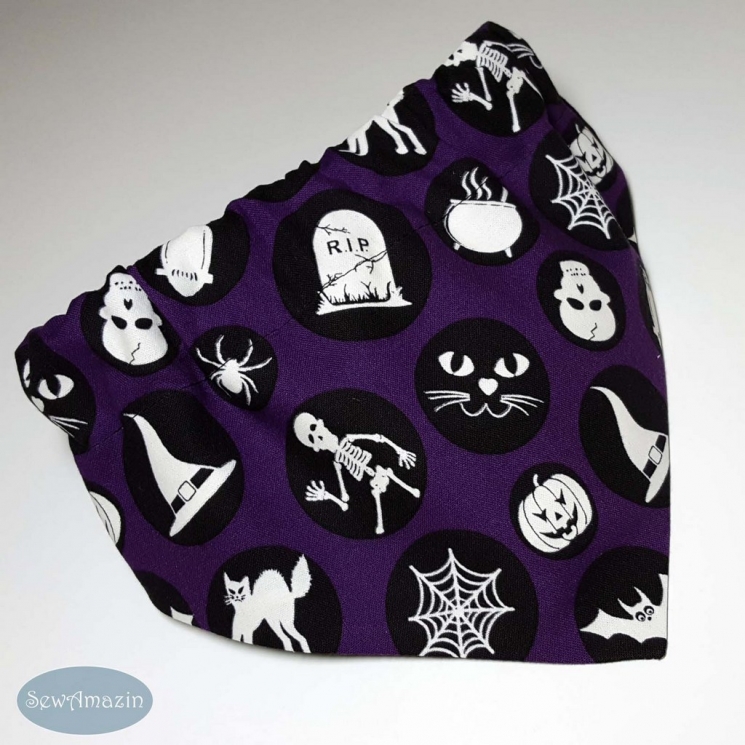 Spooky Glow in the Dark Halloween Dog Bandana Handmade by Donna of SewAmazin
To honor those few minutes of sky color, the theme of this week's Wonderful Handmade Wednesday on Indiemade is the color purple. You will find a fabulous selection of ten handmade creations in all shades of purple created by talented artist friends. If something catches your eye and you want more information, either click on the photo or the link below the photo to be taken to the item listing. I hope you enjoy each and every beauty featured here.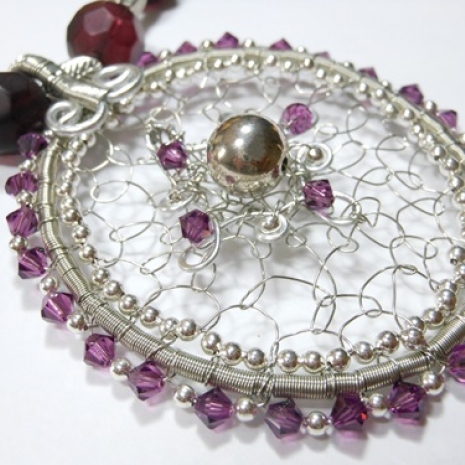 Purple and Silver Necklace with Wire Wrapped Pendant Handmade by Cathy of CraftingMemories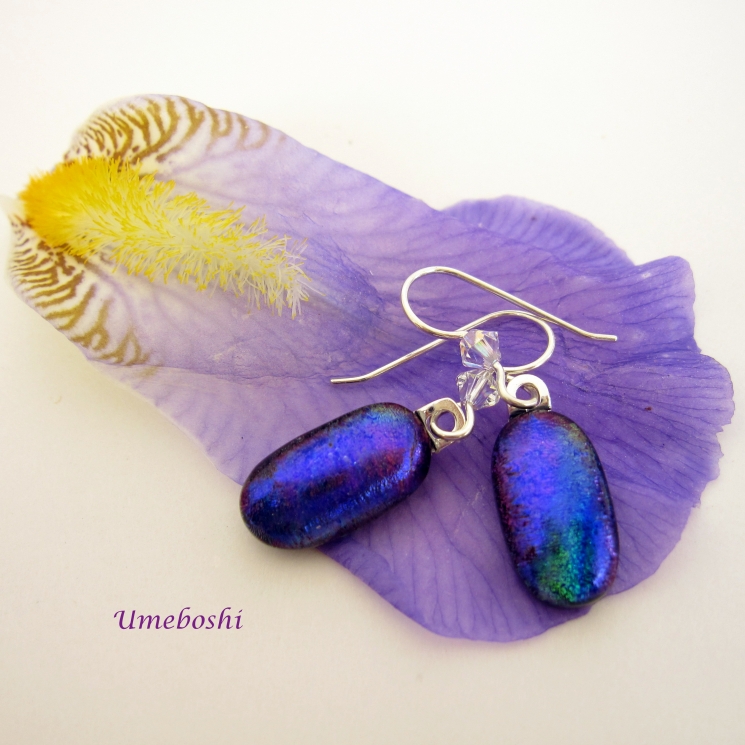 Darkly Elegant "Midnight Rainbow" Dichroic Fused Glass Dangle Earrings Handmade by Jo of Umeboshi Jewelry Designs
Painted Purple and Turquoise Peacock Feather Shard , 1 Pair, Handmade by Kristi of Kristi Bowman Design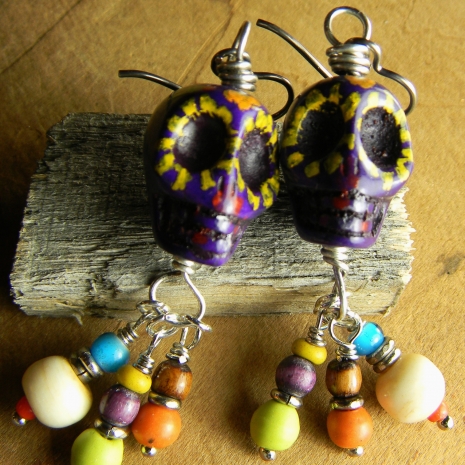 Purple and Yellow Day of the Dead Sugar Skull Tejana Mexican Earrings Handmade by Gloria of Chrysalis Tribal Jewelry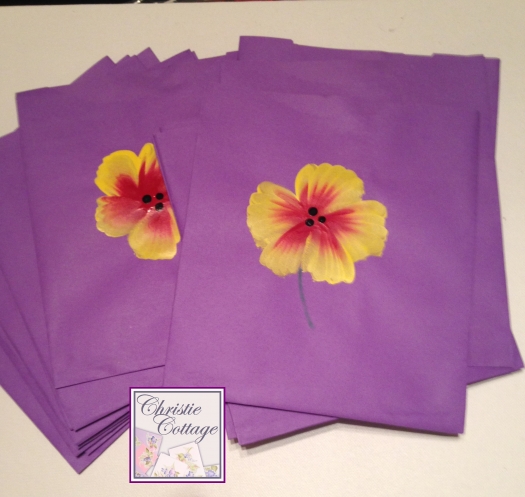 Painted Paper Craft Show Bags / Jewelry Bags, Set of 19, Handmade by Jacki of Christie Cottage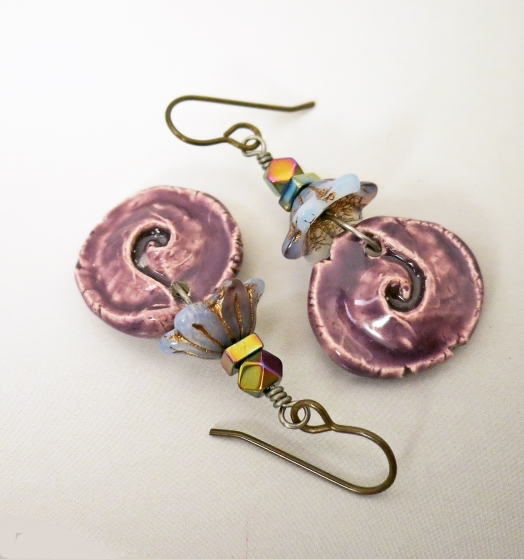 Purple Ceramic Spiral and Flowers Earrings Handmade by Linda of Linda Landig Jewelry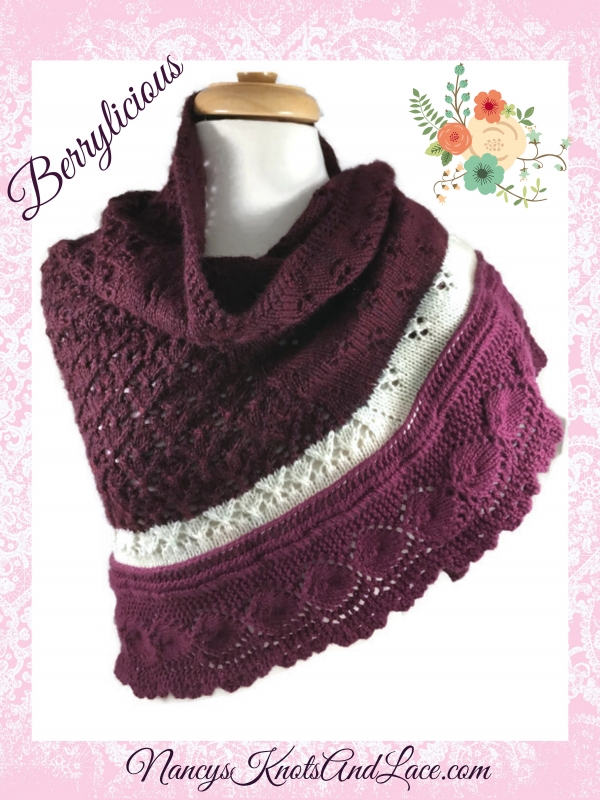 Berry Purple, Black Currant and Magenta Hand Knit Crescent Shawl, Wool Blend, Handmade by Nancy of Nancy's Knots, Lace and More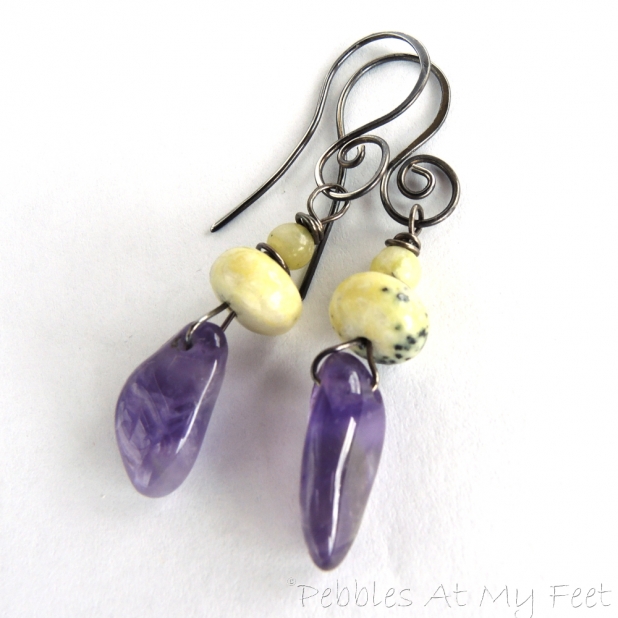 Purple Amethyst, Yellow "Turquoise and Olive Jade Earrings with Oxidized Silver Handmade by Pamela of Pebbles at My Feet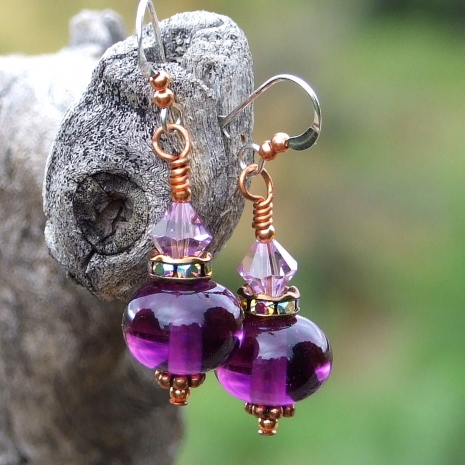 Purple Lampwork, Crystals and Copper Earrings Handmade by Catherine of Shadow Dog Designs
I hope you have enjoyed each and every one of these unique handmade creations! If you would like to make my day and the day of the talented artists featured, please leave a comment. And any promotion you can do will be greatly appreciated. Thanks!
My contact information:


» Tagged:
ceramic
,
copper
,
craft bags
,
Day of the Dead
,
dichroic glass
,
dog bandana
,
earrings
,
gemstone
,
Halloween
,
hand knit
,
handmade
,
handmade jewelry
,
jewelry bags
,
lampwork
,
peacock feather
,
pendant
,
purple
,
Shadow Dog Designs
,
ShadowDogDesigns
,
shawl
,
spirals
,
sugar skulls
,
wire wrapped
» Share: