Blog entry
Posted June 20, 2019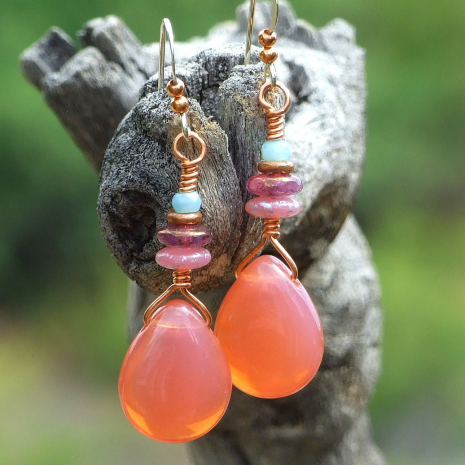 This weeks's Three for Thursday is a melange of items. Since I have an addiction to words, I wanted to give a brief etymology of the word melange. The word, which rolls off the tongue to so beautifully, first is first found in French documents around the comes from the 15th century French word meler, meaning 'to mix, mingle." Meler, in turn, came from the Old French meslance or meslinges (a set of diverse elements). So, according to The Free Dictionary, the modern word means "a collection of various things." Which is the perfect definition of the variety of handmade items I found from artists and am sharing in this post: The items featured are from three handmade artists: beautiful original watercolor paintings from Roxanne of watercolorsNmore; fun and handy to have cards of various types from Jacki of Christie Cottage; and a selection of one of a kind handmade jewelry from me, Catherine of Shadow Dog Designs.
I hope you enjoy these picks. And that you will visit the shops of the artists for more handmade beauties.
» Tagged:
art
,
artin
,
beach
,
bougainvillea
,
bronze
,
butterflies
,
butterfly
,
cards
,
chalcedony
,
Christie Cottage
,
ChristieCottage
,
Czech glass
,
earrings
,
enamel
,
floral
,
Florida
,
flower
,
gemstones
,
gift cards
,
handmade
,
jewelry
,
journal
,
lampwork
,
lotus
,
lotus blossom
,
melange
,
necklace
,
paintings
,
pink opal
,
saw blade
,
Shadow Dog Designs
,
ShadowDogDesigns
,
Swarovski crystals
,
teardrop
,
thank you cards
,
Three for Thursday
,
watercolor
,
watercolorsNmore
Posted March 19, 2019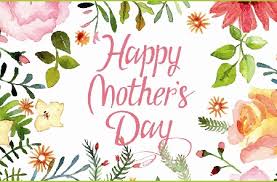 Week 2 of the Countdown to Mother's Day 2019, hosted by Julie and Harry of Blue Morning Expressions on their The Blu Print blog, quickly came and went. A total of 48 unique items were shared - each one a perfect Mother's Day gift - from 16 handmade artists. Since Mother's Day will be here before you know it - about 9 weeks from now - this is the perfect time to start thinking about and buying a gift(s) for your Mom. Browse all the wonderful handmade shares for Week 2, visit the shops of the artists featured and buy your Mom a beauty that was handmade from the heart.
» Tagged:
amethyst
,
antique
,
Blue Morning Expressions
,
BlueMorningExpressions
,
boho
,
bougainvillea
,
bracelet
,
chainmaille
,
chaplet
,
Countdown to Mother's Day
,
dragonfly
,
earrings
,
flowers
,
gemstones
,
gift ideas
,
gifts
,
gifts for Mom
,
handmade
,
hearts
,
jewelry
,
lampwork
,
laptop case
,
love
,
Mom
,
Mother's Day Countdown
,
Mothers Day
,
necklaces
,
note cards
,
postcard
,
ring box
,
rosary
,
rose
,
sea glass
,
Shadow Dog Designs
,
ShadowDogDesigns
,
St Catherine
,
stained glass
,
Swarovski crystals
,
teacher
,
tree
,
yellow rose
Posted February 28, 2019

Flowers always make people better, happier, and more helpful; they are sunshine, food and medicine for the soul.
Luther Burbank


I love this quote from Luther Burbank because it's true! For those who are not familiar with Luther Burbank, he was an American botanist, horticulturist and pioneer in agricultural science, developing more than 800 strains and varieties of plants during his lifetime, including the tasy plumcot (fruit trees being a special passion of his, it seems). One of my favorite things to do doing the winter months was to constantly browse through Stark Bro's and Burpee Seed Co catalogues (both companies sold quite a few of Burbanks' seeds and plants after his death), planning my flower beds and vegetable gardens. Looking at the brilliant pictures and dreaming of all the flowers and veggies spring, summer and fall would bring made those winters quite a bit easier to bear. Even now, living in the Desert Southwest where the winters are mild in comparison, I still dream of the promise of flowers.
» Tagged:
art
,
baby shoes
,
beaded
,
bougainvillea
,
copper
,
crochet
,
doily
,
earrings
,
floral
,
flowers
,
gift bags
,
handmade
,
hearts
,
jewelry
,
lampwork. bracelets
,
lotus
,
Luther Burbank
,
magnolia
,
necklaces
,
photography
,
polymer clay
,
poppies
,
postcard
,
Shadow Dog Designs
,
ShadowDogDesigns
,
shamrocks
,
spring
,
summer
,
upcycled
,
vintage
,
watercolor