Perfectly Pink for Valentines Day! - Wonderful Handmade Wednesday on Indiemade
Posted February 1, 2017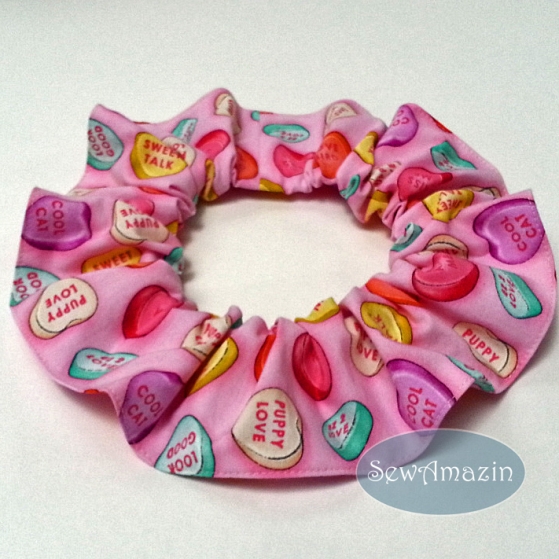 Last week's Wonderful Handmade Wednesday blog focused on artisan made creations using the color red. This week the focus is on the color pink. Pink is another color that has deep associations with Valentine's Day, often paired with the more emotionally intense red on cards and candies and other Valentine's items. Although both red and pink represent love, the color red represents heat and passion, while the color pink represents romance and charm. Hot pink is used to communicate playfulness, while light pink is used to communicate tenderness. It is the color of universal love, of others and of oneself. It symbolizes friendship, affection, harmony, inner peace, and approachability (which is why I often will wear a pink top when selling my jewelry at an arts festival).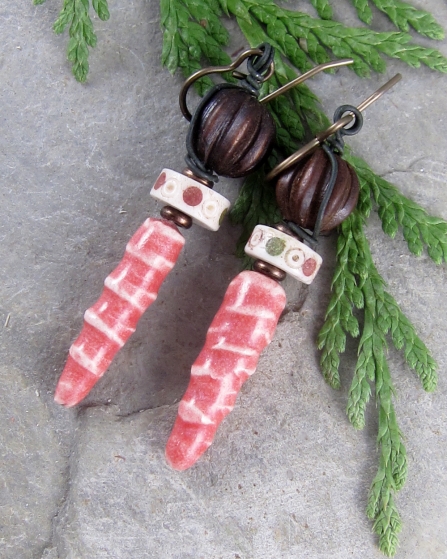 Coral Pink Boho Spike Earrings with Brown Wood Beads Handmade by Linda of Linda Landig Jewelry
Here are some interesting facts about the color pink:
In Japan, pink has a more masculine association. The annual spring blooming of the pink-blossomed cherry trees (the Sakura) is said to represent the young Japanese warriors who fell in battle in the prime of life (the Samurai).
In Thailand, pink is the color of Tuesday and "blush rose" is the holy colour of Buddhist enlightenment.
The Chinese had not recognized the color pink until they had contact with Western culture. The Chinese word for pink translates as "foreign color."
Jaipur City, India, is often called "The Pink City" since its huge palaces, temples, forts and bazaars are all shades of pink.
In the UK, bankers and barristers have long worn pink shirts.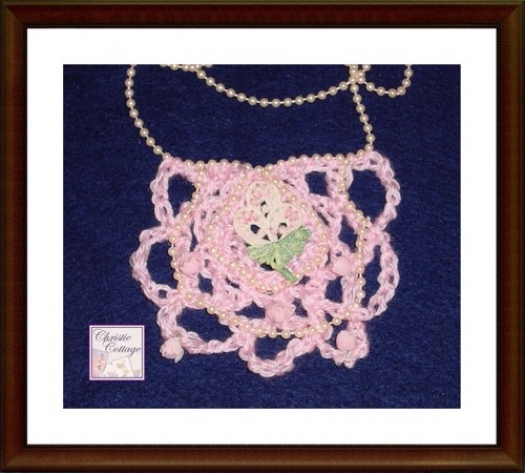 Pink Boho Bib Necklace with Vintage Lace and Pink Pearls Handmade by Jacki of Christie Cottage
The pink ribbon is an internationally recognized symbol of hope and awareness in the fight against breast cancer.
In 1947, fashion designer Elsa Schiaparelli introduced the color "hot pink" to western fashion. She dubbed the shade "Shocking Pink." Today the color is more well-known as "magenta."
Since the color pink is said to have a tranquilizing effect, sport's teams sometimes use pink to paint the locker room used by opposing teams.
Some studies have shown that male weightlifters seem to lose strength in pink rooms, while women weightlifters tend to become stronger around the color.
Popular phrases include: "tickled pink" (to be happy) and "in the pink" (in good health).
I hope you enjoyed learning more about the color pink. And I hope that you enjoy the beautiful artisan handmade items included here - all with a hearty dose of pink - any of which would make a perfect Valentine's Day gift for a loved one. If something catches your eye, please be sure to click the live link under the photo to be taken to the artist's shop for more information.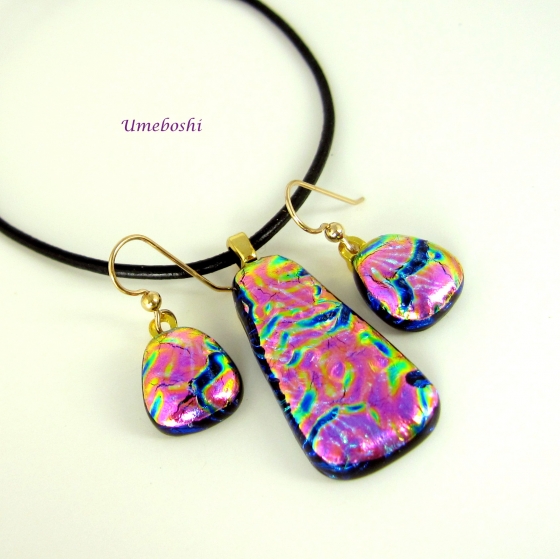 "Plum Blossoms" Colorful Pink Dichroic Glass Pendant and Earring Set Handmade by Jo of Umeboshi Jewelry Designs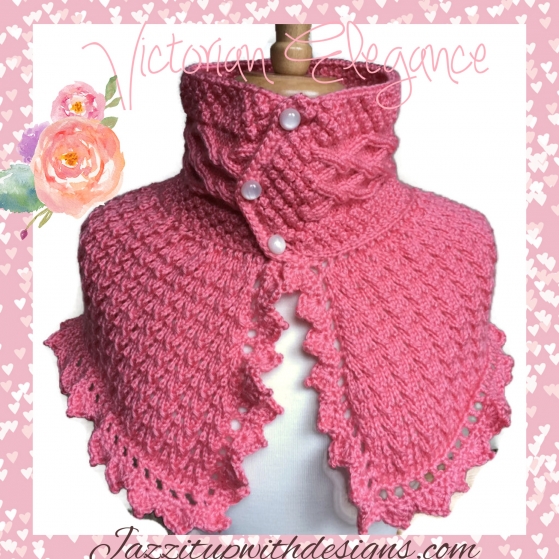 Irish Cables Coral Hand Knit Pink Shoulder Scarf / Neckwarmer with Pearl Buttons Handmade by Nancy of Nancy's Knots, Lace and More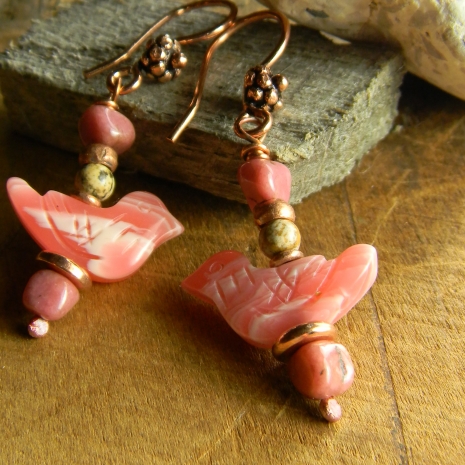 Rustic Southwetern Carved Pink Rhodochrosite Bird Earrings Handmade by Gloria of Chrysalis Jewelry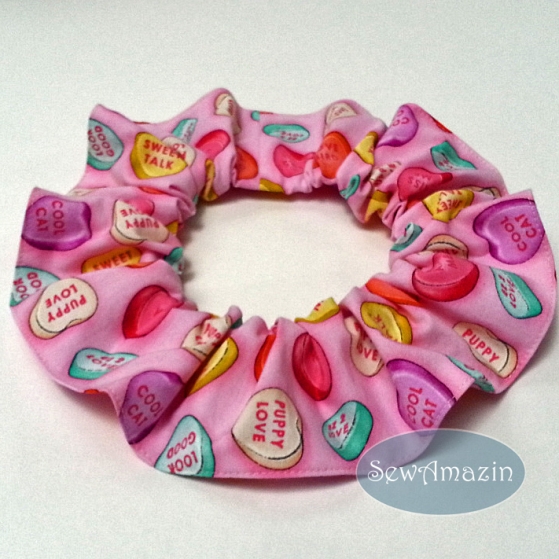 Puppy Love Conversation Candy Hearts Valentine Dog Scrunchie Neck Ruffle Handmade by Donna of SewAmazin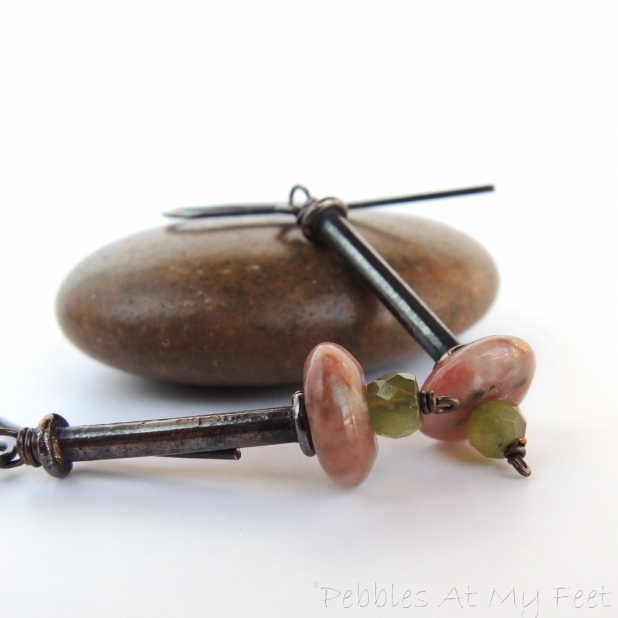 Pink Stone and Mossy Green Garnet Tube Earrings with Dark Copper Handmade by Pamela of Pebbles at My Feet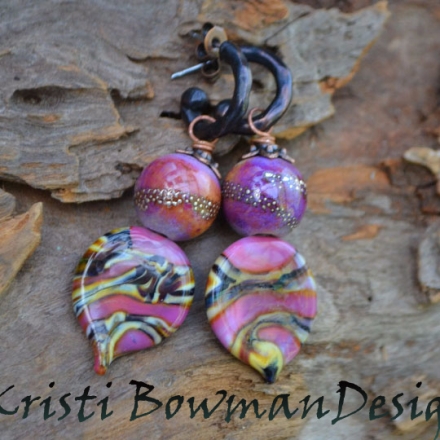 Mauve Pink Lampwork Glass and Lampwork Glass Headpin Earrings Handmade by Kristi of KristiBowmanDesign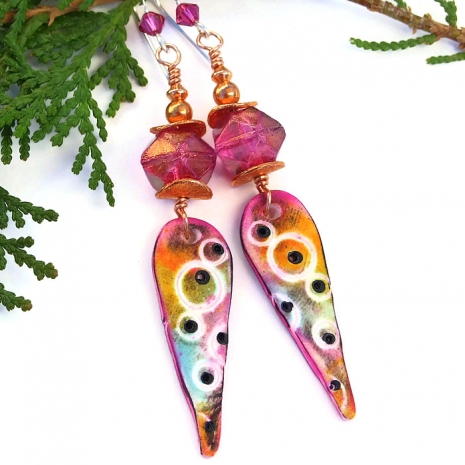 Colorful Boho Teardrop Spike Earrings with Fuchsia Pink Czech Glass Nuggets Handmade by Catherine of Shadow Dog Designs
I hope you have enjoyed each and every one of these marvelous artisan handmade pink selections, perfect for Valentine's Day gift giving! If you would like to make my day and the day of the artists featured, please leave a comment. And any promotion you can do will be greatly appreciated. Thanks!
» Tagged:
dichroic
,
dog
,
earrings
,
handmade
,
jewelry
,
knitting
,
neck ruffle
,
necklaces
,
pendants
,
pink
,
scarf
,
Shadow Dog Designs
,
ShadowDogDesigns
,
Valentine's Day
,
Valentines
» Share: