The Number 3 for Good Fortune - Wonderful Handmade Wednesday on Indiemade
Posted March 15, 2017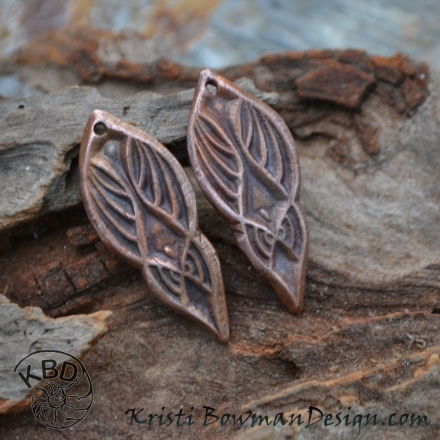 From time immemorial, the number 3 has played an important part in everyday human life. Three is considered the fundamental number, a synthesis of 1 and 2 representing the unity of heaven and earth. Number 3 points to the intellectual and spiritual order, the divine qualities in the cosmos and in people. It is often viewed as a number of good fortune. In numerology, people with a number 3 personality are optimistic, creative curious, good-natured and helpful. But they may also be naive and proud, with a tendency to exaggerate and give promises easily.
I was most interested in the "creative" part since so many of my friends are artists, working in many varied mediums. I don't know if the artists featured in this week's Wonderful Handmade Wednesday have number 3 personalities, but they all definitely have a creative streak. Below are the third item (as of when I wrote this post) in each artist's shop. I have also included fascinating, at least to me (because I am always curious, perhaps?), facts about the number 3 as they pertain to various cultures and to science.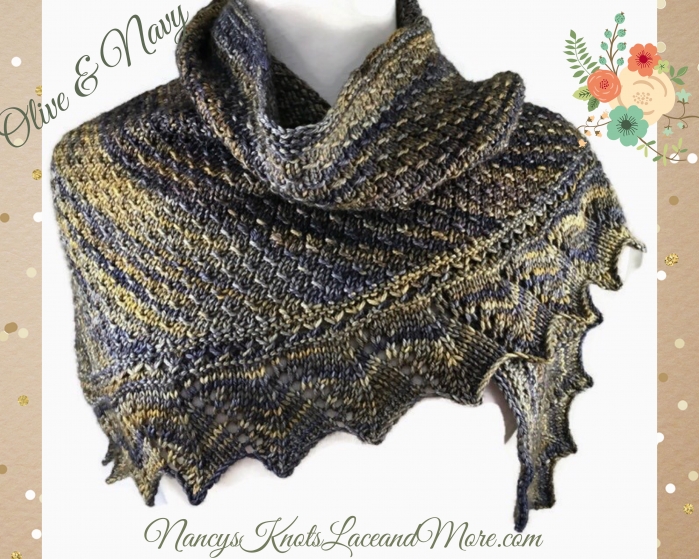 Soft Olive and Navy Merino Wool Hand Knit Women's Shoulder Handmade by Nancy of Nancy's Knots, Lace and More
Three is the number of the divine and is sacred in many religions:
In the Christian faith, the number 3, symbolized by the Trinity (Creator, Redeemer, Sustainer), means wholeness.
In Zoroastrianism there are three ethical principles: Humata - to think good; Hukhta - to speak good; and, Huveshta - to act good.
To the ancient Celts, Brigid is the Triune goddess, representing the three primary vocaions of Celtic society: healing, poetry and smith-crafting.
From the Buddhist tradition, comes "The Triple Gem" or "The Three Jewels," which is the Buddha (the enlightened one), the Dhamma (the teachings), and the Sangha (the community of followers).
Taoist believe in the Great Triad: Heaven, Human and Earth

The holy mantra Om includes three letters (AUM) signifying three different states of development: morality, concentration and wisdom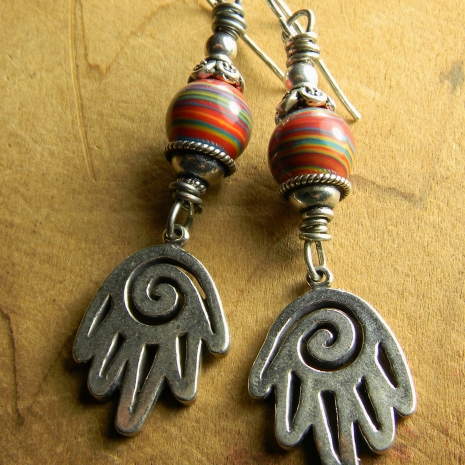 Mexican Earrings with Sterling Silver Spiral Hand and Colorful Casilica Handmade by Gloria of Chrysalis Tribal Jewelry
The Number 3 is the number of good fortune: "third time lucky."
The Pythagoreans taught that the number three was the first true number.
Three is the first number that forms a geometrical figure – the triangle.
Three was considered the number of harmony, wisdom and understanding.
The Borromeam Rings are three rings that are interlocked. If any single ring is removed, the two remaining rings will fall apart. This has been used as a symbol of "strength in unity" for centuries in many parts of the world.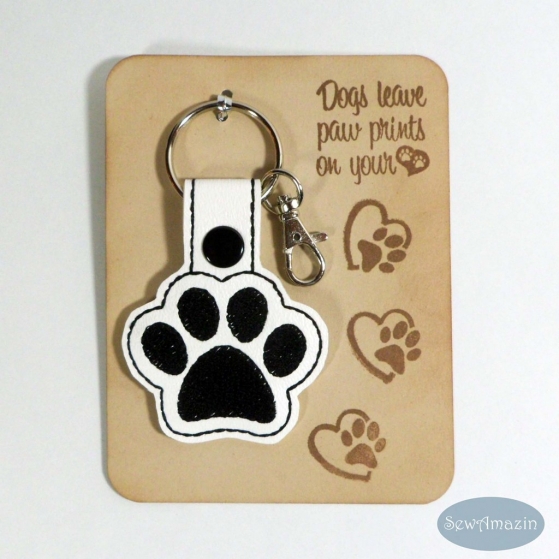 Dog Paw Print Key Fob / Purse Charm Handmade by Donna of SewAmazin
There are three primary colors: red, blue and yellow
Do, Fa, and Sol are considered the three most important notes in music
The three divine principles: light, heat, and life.
The three types of universe: matter, astral (mental) and spirit.
The three types of matter are animal, vegetable, and mineral.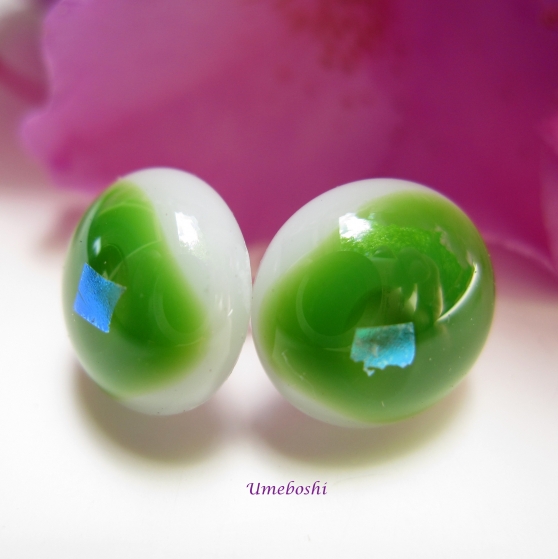 "Elfin Magic" Green and White Dichroic Glass Post Earrings Handmade by Jo of Umeboshi Jewelry Designs
In tales throughout history, heroes and heroines are often offered three choices or three tests. They overcome difficulties on the third try.
Oak, ash, and thorn were called the fairy triad of trees. Where they grow together,it is still said that fairies live.
The Triple Moon / The Triple Goddess shows her three aspects as maiden, mother and crone.
If you catch a leprechaun and set him free, the Leprechaun will grant you three wishes.
An old superstition from Great Britain states that it is lucky to find three whole grains in a loaf of bread.
I hope you enjoy the third item from each of these Indiemade shops. Anyone will be lucky, indeed, to be gifted with one of the artisan handmade items.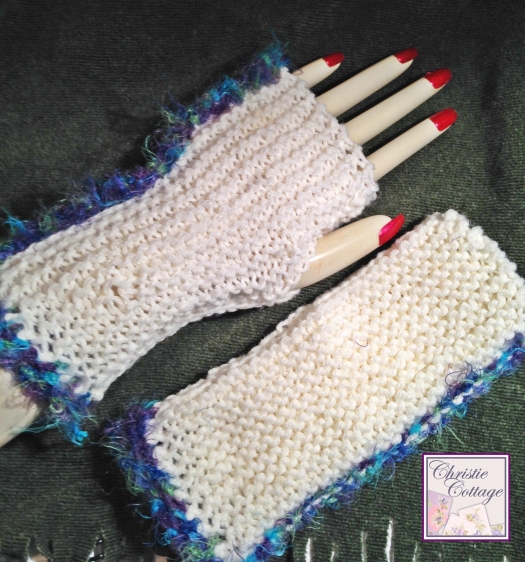 Aqua, Teal and Turquoise Hand Knit Fingerless Gloves with Crocheted Cuff and Sides Handmade by Jacki of Christie Cottage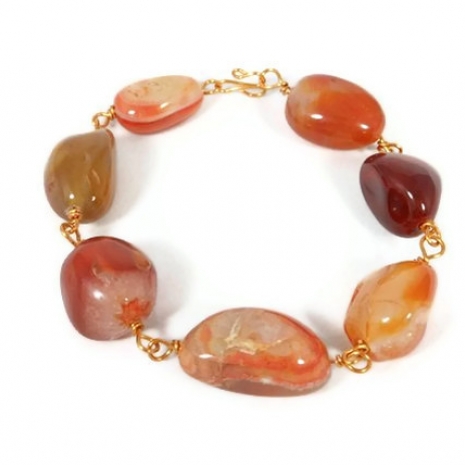 Wire Wrapped Red Agate Bracelet Handmade by Cathy of CraftingMemories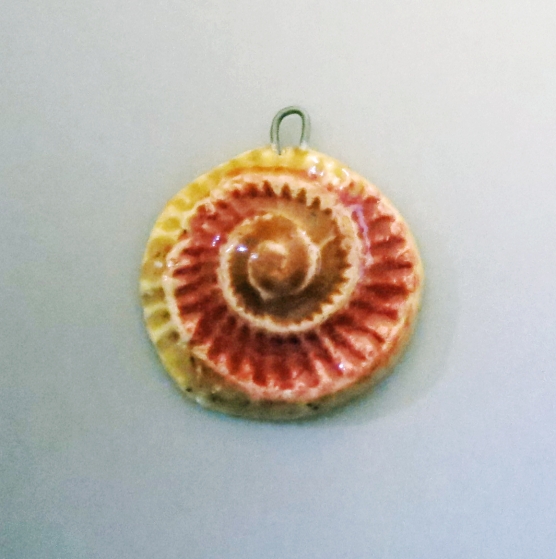 Red, Gold and Brown Cermic Ammonite Pendant Handmade by Linda of Linda Landig Jewelry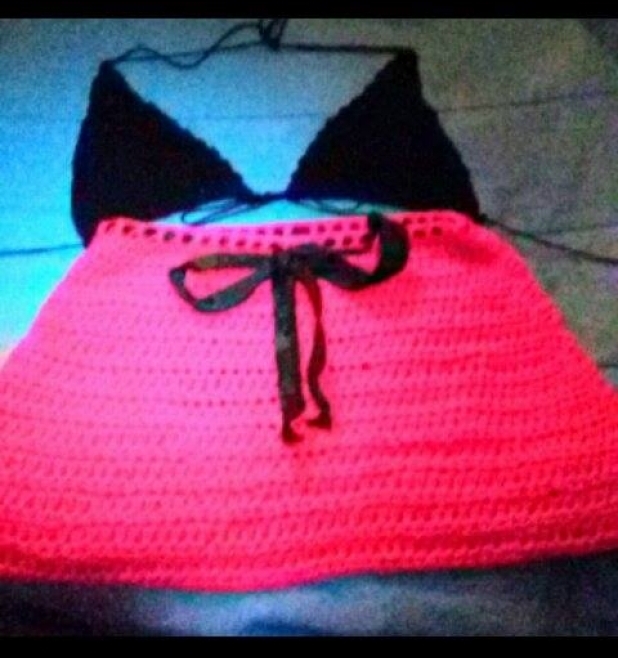 Crocheted Skirt Swimsuit Coverup, Choose Color, Handmade by Chelle of Creations by Chelle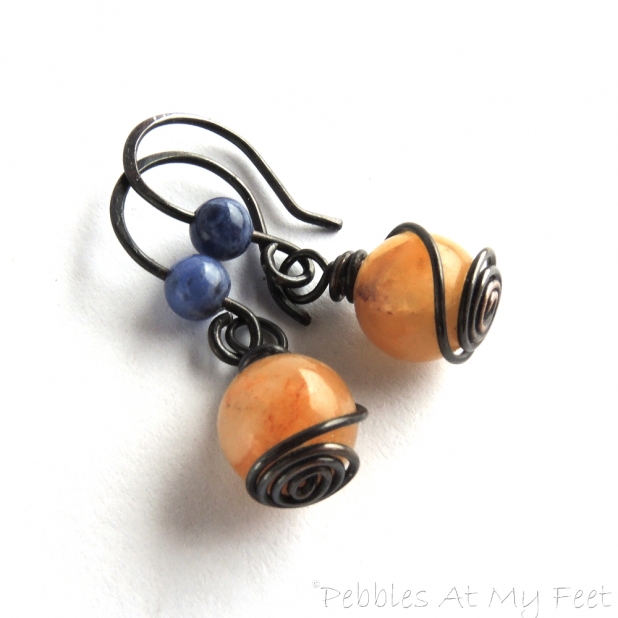 Golden Quartz and Sodalite Petite Drop Earrings with Copper Wire Wrap Earrings Handmade by Pamela of Pebbles at My Feet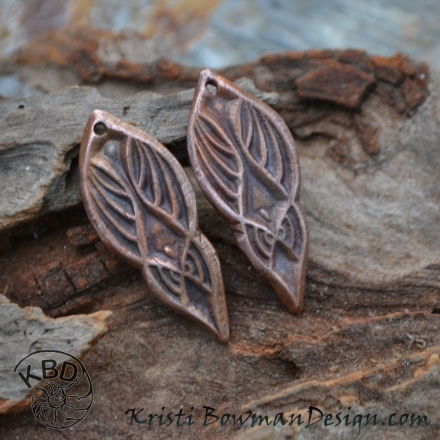 Graceful Goddess Copper Charms, 1 pair, Handmade by Kristi of KristiBowmanDesign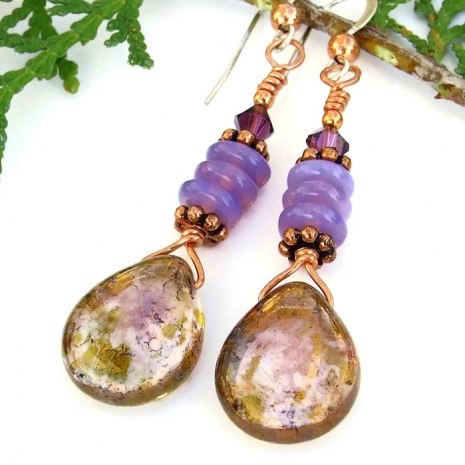 Metallic Violet Copper Teardrop Earrings with Violet Opal Czech Glass and Amehtyst Satin Swarovski Crystals Handmade by Catherine of Shadow Dog Designs
I hope you have enjoyed each and every one of these unique handmade creations! If you would like to make my day and the day of the talented artists featured, please leave a comment. And any promotion you can do will be greatly appreciated. Thanks!
My contact information:
Indiemade shop: ShadowDogDesigns
Indiemade blog: ShadowDogDesigns' Blog
Artfire studio: ShadowDogDesigns
ArtFire Blog: ShadowDogDesigns' Blog
Google+: Catherine ShadowDog
Facebook: ShadowDogDesigns - Jewelry
Twitter: ShadowDogDesign
Pinterest: Shadow Dog Designs
Wanelo: ShadowDog
Rebelmouse: ShadowDogDesigns
Flickr: Shadow Dog Designs' Photostream

Beautifully Unique Handmade Jewelry
» Tagged:
artisan
,
bracelet
,
ceramic
,
copper
,
crochet
,
dog
,
earrings
,
fingerless gloves
,
gemstones
,
gift ideas
,
gifts
,
goddess
,
handmade
,
jewelry
,
key chain
,
knitting
,
MothersDay
,
number 3
,
paw print
,
pendant
,
shawl
» Share: