For the
CHRISTMAS HOLIDAY SEASON
Use Coupon Code
HOLIDAYS10
for
10% Off
at Checkout
and
FREE SHIPPING
!
Orders $60.00 or more are automatically upgraded to Priority Mail at no extra charge
(Free Shipping U.S. Only)
New Handmade Jewelry at Shadow Dog Designs
Posted January 21, 2016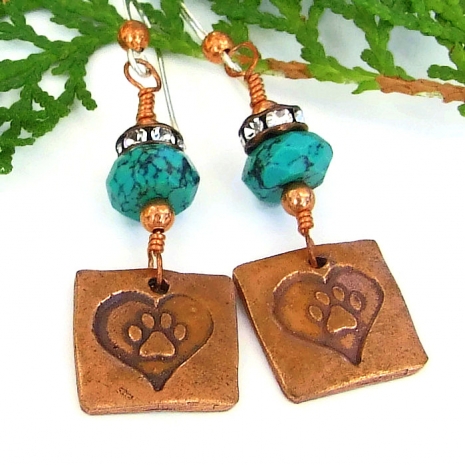 January has been a very busy time creating new jewelry, photographing and listing those pieces in my Indiemade shop. Valentine's Day is quickly approaching with the resulting hearts and love, pink and red jewelry flooding the markets - which I have also done. Although quite a few heart pieces have already sold so you won't find many heart related items in this post. The pieces being shared are favorites, however, since they have more of a boho Valentine's flair, making the jewelry able to be worn all year long. Traditional Valentine's Day designs or not, any of these one of a kind handmade necklaces or earrings will make exquisite gifts for a loved one.
I hope you enjoy these new designs: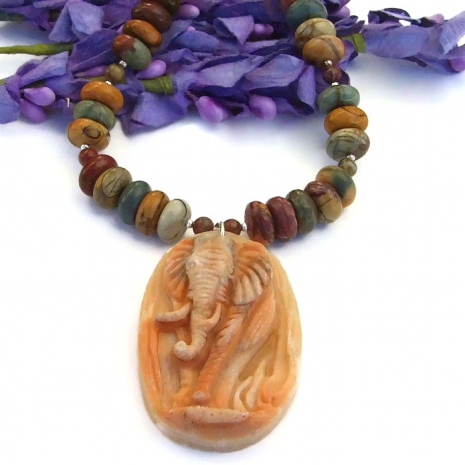 LORD OF THE SAVANNAH - red malachite elephant pendant necklace, red creek jasper gemstone handmade artisan jewelry - $110.00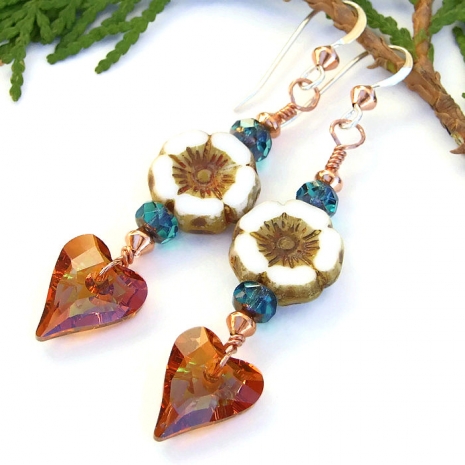 HEARTS AND FLOWERS - hearts and flowers Valentine's earrings, Swarovski crystals white pansy aqua handmade boho jewelry - $30.00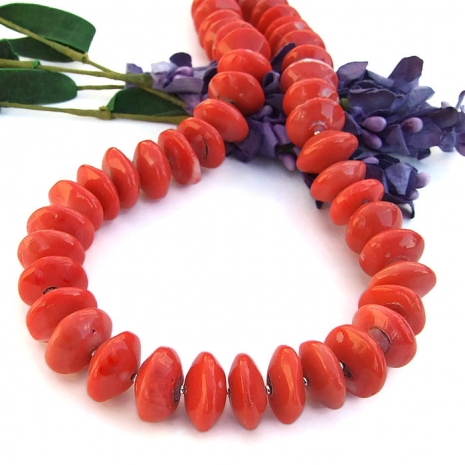 WASHED ASHORE - Elegant orange coral handmade necklace, sterling silver artisan gemstone beaded jewelry - $135.00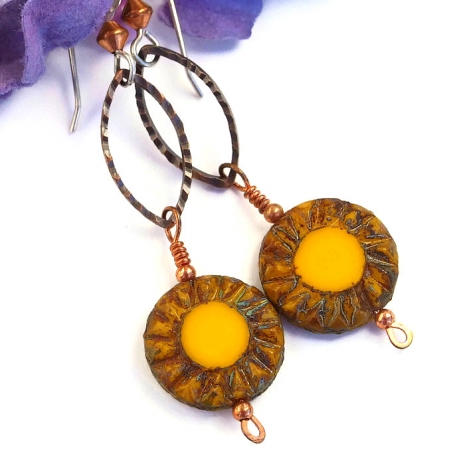 GIRASOL - Yellow sunflower Czech glass handmade earrings, copper beaded dangle artisan jewelry - $20.00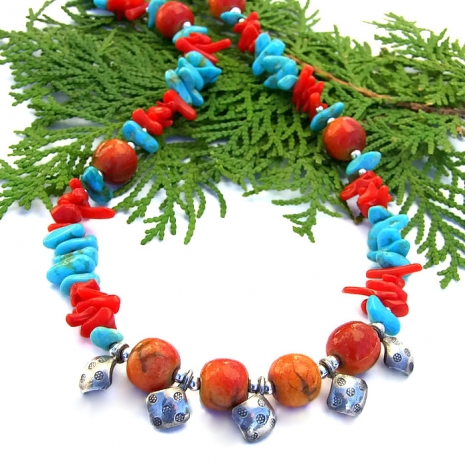 SOUTHWEST BOHO - Thai Hill Tribes silver diamonds, turquoise and red coral necklace, Southwest boho handmade jewelry - $95.00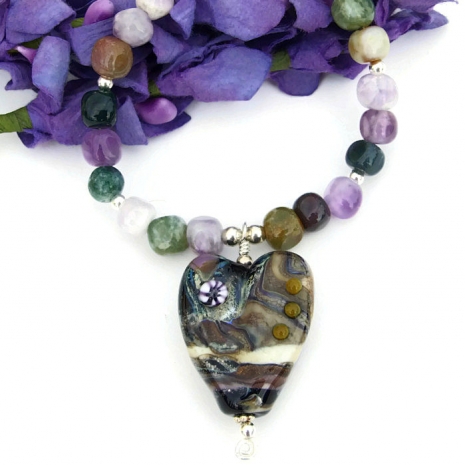 MI CORAZON - Valentine's Day lampwork heart necklace, amethyst aventurine agate handmade gemstone jewelry - $55.00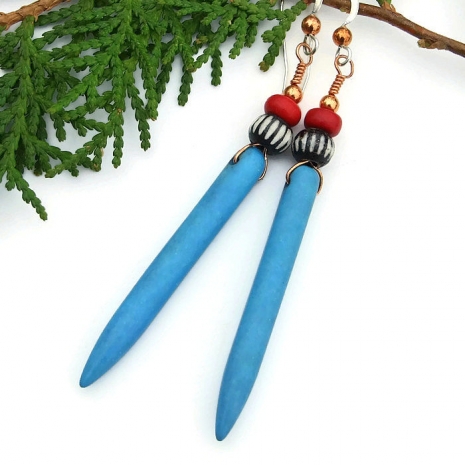 TRIBAL SPIKES - Turquoise magnesite tribal spike boho earrings, red magnesite bone handmade trendy dangle jewelry - $20.00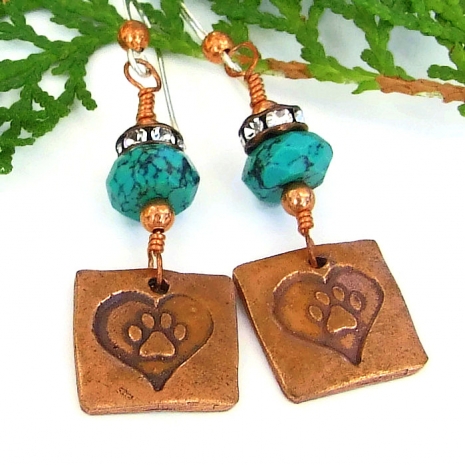 LOVE YOUR DOG - Dog paw print in heart and turquoise earrings, crystal artisan handmade dangle jewelry - $40.00: 1/2 of the purchase price will be donated to the local Human Society
I hope you enjoyed these new necklace and earrings creations. Maybe one or more have caught your eye! To see the entire collection of my handmade jewelry, please click here: SHADOW DOG DESIGNS
My contact information:
Indiemade shop: ShadowDogDesigns
Indiemade blog: ShadowDogDesigns' Blog
Artfire studio: ShadowDogDesigns
ArtFire Blog: ShadowDogDesigns' Blog
Google+: Catherine W
Facebook: ShadowDogDesigns - Jewelry
Twitter: ShadowDogDesign
Pinterest: Shadow Dog Designs
Wanelo: ShadowDog
Amazine: ShadowDogDesigns
Rebelmouse: ShadowDogDesigns
Flickr: Shadow Dog Designs' Photostream
Beautifully Unique Handmade Jewelry
» Tagged:
boho
,
earrings
,
handmade
,
hearts
,
Indiemade
,
jewelry
,
necklaces
,
one of a kind
,
Shadow Dog Designs
,
ShadowDogDesigns
,
unique
,
Valentine's Day
,
Valentines
» Share: