Just in Time for
*** CHRISTMAS IN JULY ***
FREE SHIPPING!
(U.S. Only)
Necklaces and Earrings - New Jewelry from Shadow Dog Designs
Posted July 29, 2018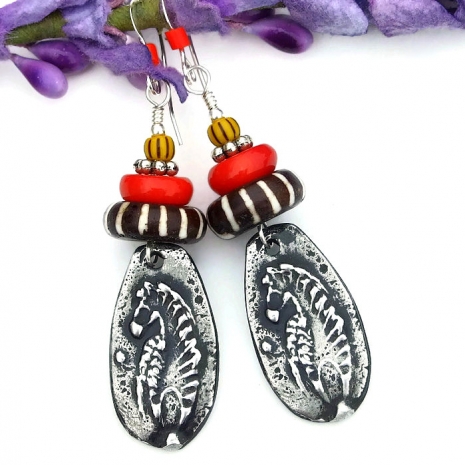 That's the thing with handmade items. They still have the person's mark on them, and when you hold them, you feel less alone.
Aimee Bender, The Color Master: Stories


I love the idea that when you hold a handmade item, that you feel less alone. I hope that everyone who wears a piece of my handmade jewelry feels that way! The one of a kind jewelry definitely has my "mark" with many good wishes and peaceful intentions added.
Last week, I shared a new blog with approximately ½ of my newest necklaces and earrings. This week, this blog shares the other half, as of the beautiful new turquoise necklace listed yesterday. If something catches your eye and you want more information, please either click on the item photo or the link below each picture. Enjoy your browsing!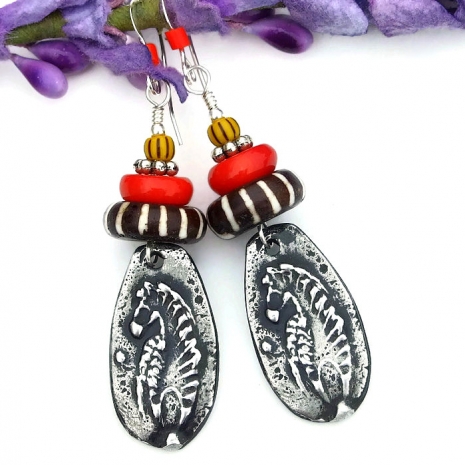 ZEBRA STRIPES - Zebra Earrings, African Batik Beads Red Coral Handmade Animal Jewelry - $40.00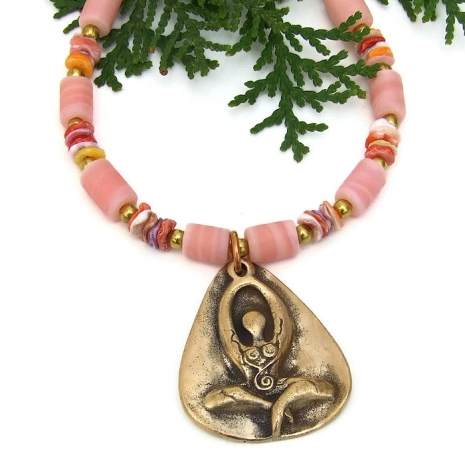 ZEN GODDESS - Mother Goddess Spiral Yoga Necklace, Bronze Pink Boho Handmade Jewelry - $60.00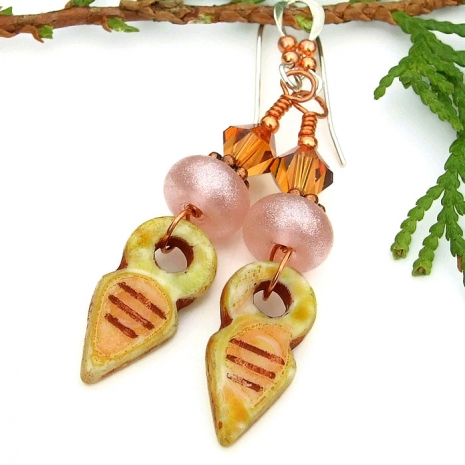 TALHAKIMT - Talhakimt Tribal Boho Earrings, Pink Lampwork Handmade Jewelry Gift - $20.00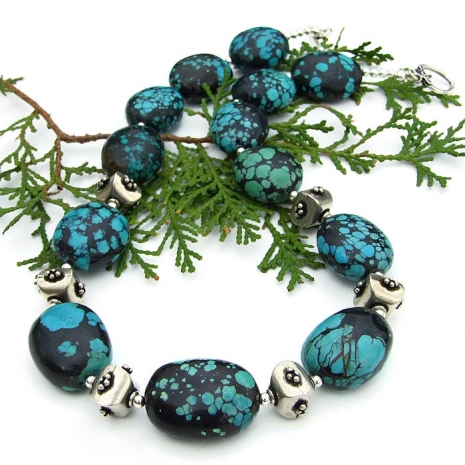 TURQUOISE SKIES - Turquoise Silver Necklace, Chunky Southwest Handmade Gemstone Jewelry - $165.00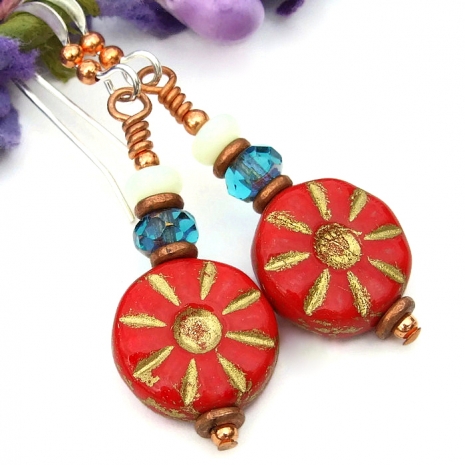 FIORI ROSSI - Red Flower Earrings, Czech Glass Teal White Opal Handmade Jewelry Gift - $20.00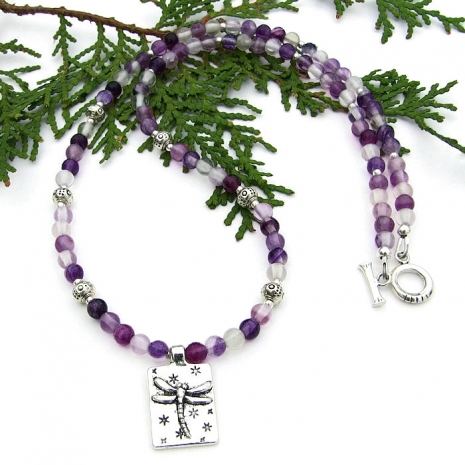 FLY HIGH - Dragonfly Necklace, Purple Fluorite Gemstones Pewter Handmade Jewelry - $45.00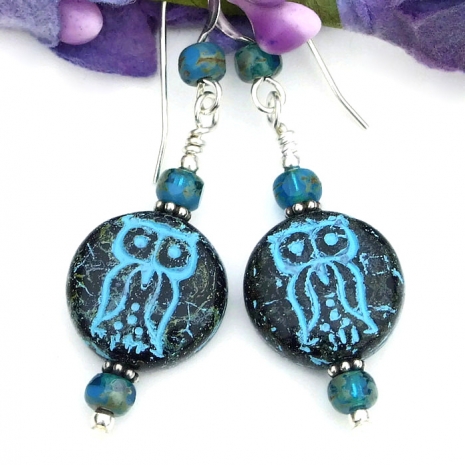 TWILIGHT OWLS - Turquoise Black Owl Earrings, Rustic Glass Handmade Jewelry Gift Idea - $20.00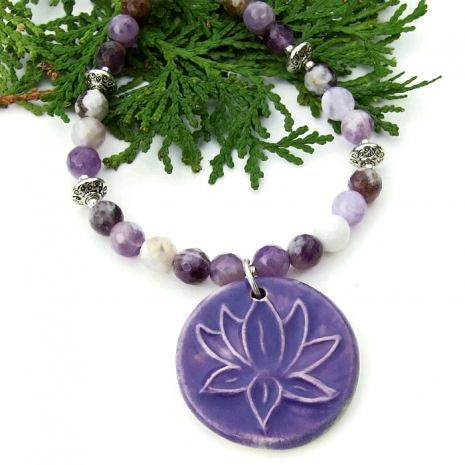 CALM - Lotus Flower Yoga Necklace, Purple Fire Agate Handmade Jewelry Gift - $55.00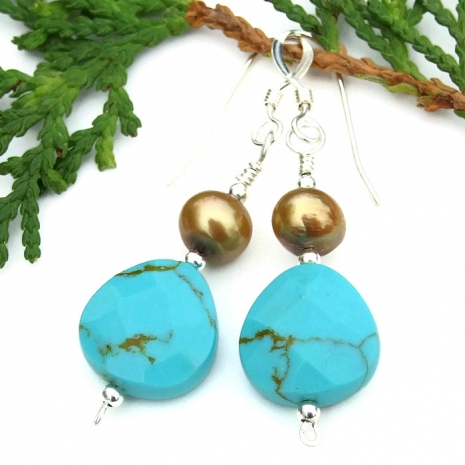 TANTALIZING TURQUOISE - Turquoise Teardrop Pearl Earrings, Blue Gemstone Handmade Jewelry Gift - $30.00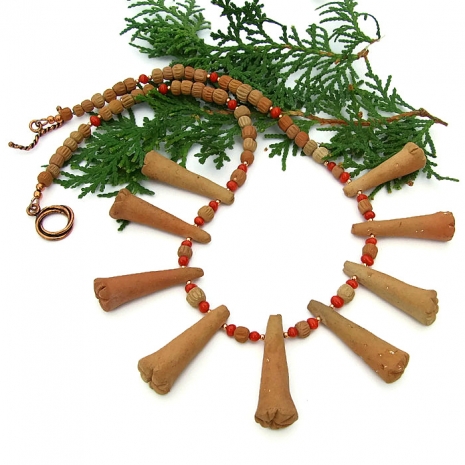 SONG OF THE KALAHARI - Terracotta and Red Coral Tribal Necklace, Mali Beads Handmade Jewelry - $55.00
I hope you enjoyed each and every one of these unique handmade creations, each a one of a kind piece that no one else in the world will have! If you would like to make my day, please leave a blog comment. And any promotion you can do will be greatly appreciated. Thanks!
My contact information:


» Tagged:
agate
,
artisan
,
boho
,
chunky
,
Czech glass
,
dragonflies
,
dragonfly
,
earrings
,
ethnic
,
flowers
,
fluorite
,
gemstone
,
goddess
,
handmade
,
jewelry
,
lampwork
,
lotus
,
necklaces
,
new jewelry
,
owls
,
pearls
,
red
,
red coral
,
sterling silver
,
talhakimt
,
terracotta
,
tribal
,
turquoise
,
turquoise necklace
,
yoga
,
zebras
,
Zen
» Share: