Mother's Day Handmade Jewelry Gift Ideas by Shadow Dog Designs
Posted April 28, 2017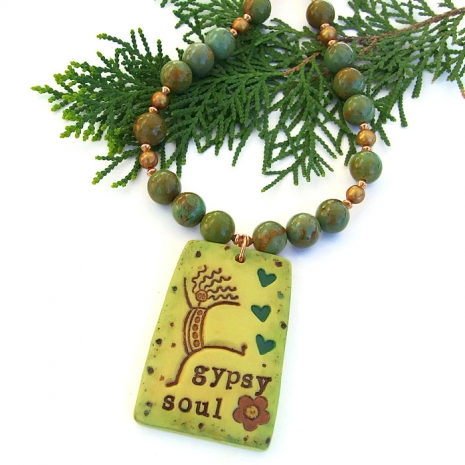 Mother's Day will soon be here, just a few short weeks from now. With all the mass produced jewelry gifts out there, wouldn't Mom REALLY love a handmade jewelry gift better? Especially if the earrings or necklace are a one of a kind piece that no one else in the universe has! Handmade items are made from the heart by the artisan who designed and created the piece. I know I have always loved an artisan piece - they mean so much more to me than something tens of thousands of other people might have.

Thinking about this, I decided to share jewelry from my Indiemade shop that will make perfect Mother's Day gifts. Some are more on the funky, boho side . . . and some are on the more elegant side. But rest assured, they are quality pieces and the designs will never be made again. Mom will LOVE one (or more) of these: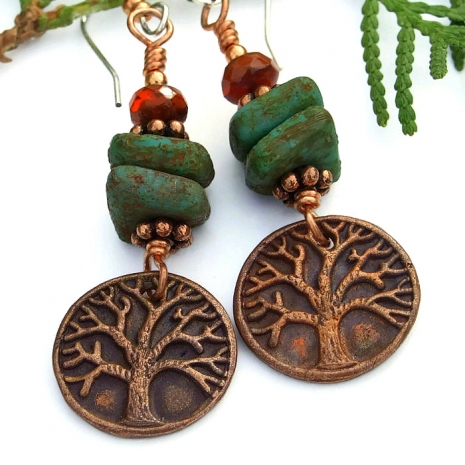 TREE OF LIFE - Copper Tree of Life Yggdrasil Earrings, Handmade Rustic Green Orange Artisan Jewelry Gift - $35.00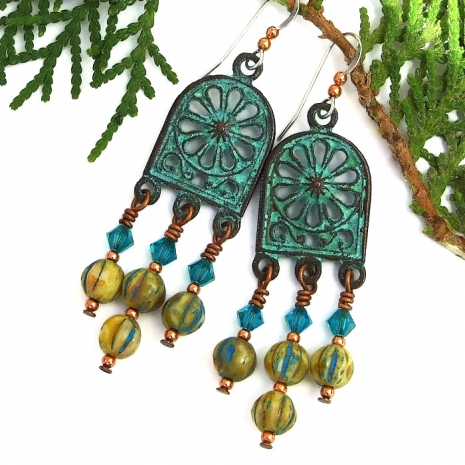 NOTRE DAME - Turquoise Mykonos Rose Boho Chandelier Earrings, Rustic Yellow Blue Zircon Handmade Jewelry - $35.00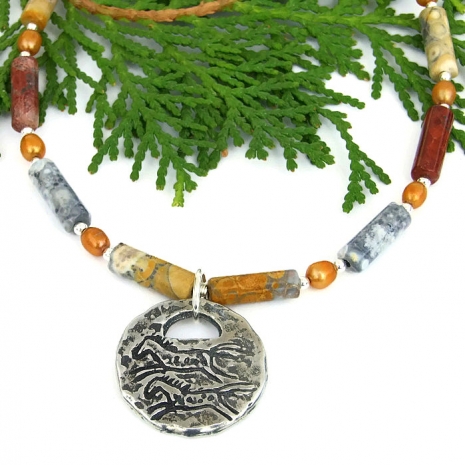 RUN FREE - Southwest Horse Petroglyph Necklace, Picasso Jasper Pearls Zia Sun Spiral Handmade Jewelry - $45.00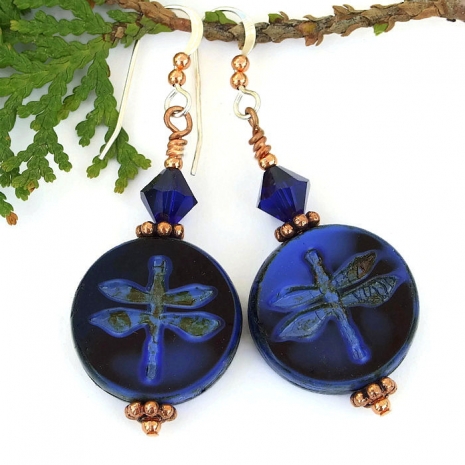 BLUE DRAGONFLY - Blue and Black Dragonfly Earrings, Handmade Indigo Swarovski Crystal Copper Artisan Jewelry - $30.00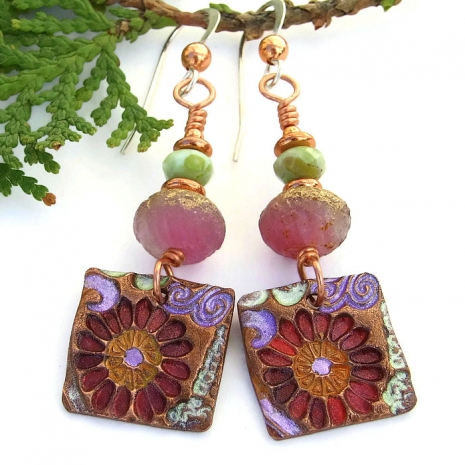 PICK A POSY - Colorful Red Flower Copper Handmade Earrings, Lavender Pink Green Spring Summer Jewelry - $35.00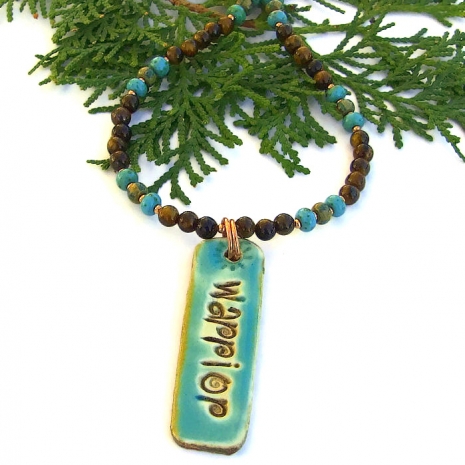 WARRIOR - Warrior Pendant Necklace, Golden Tigers Eye Gemstones Turquoise Glass Copper Boho Jewelry - $50.00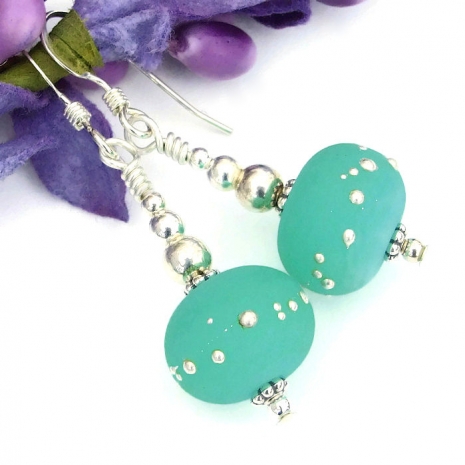 KRYPTONITE - Mint Green Kryptonite Lampwork Earrings, Etched Sterling Silver Handmade Dangle Jewelry - $25.00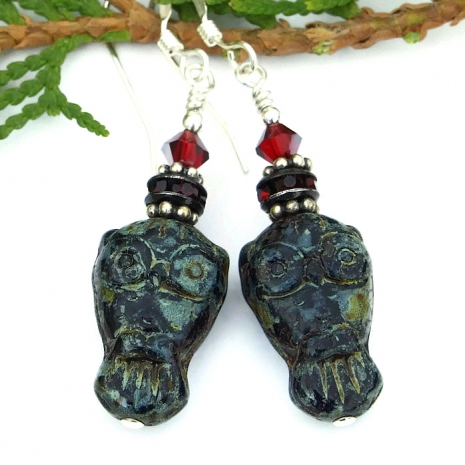 GOTH HOOTIES - Black and Red Goth Owl Earrings, Czech Glass Swarovski Crystals Handmade Dangle Jewelry - $20.00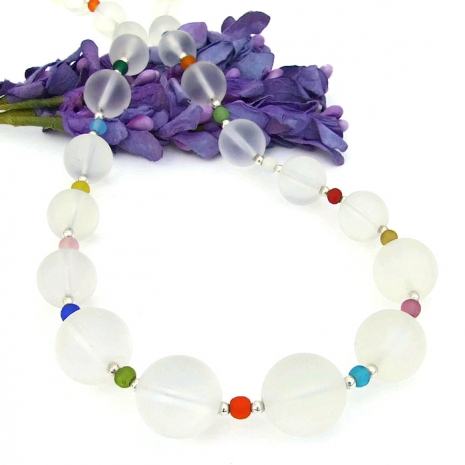 CALYPSO - Frosted White Quartz Handmade Necklace, Multi Colored Czech Glass Spring Summer Jewelry - $75.00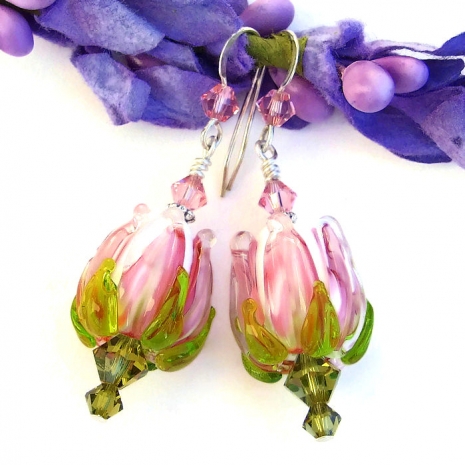 RADIANT ROSE BUDS - Pink and White Rose Flower Earrings, Green Swarovski Crystals Lampwork Spring Summer Jewelry - $35.00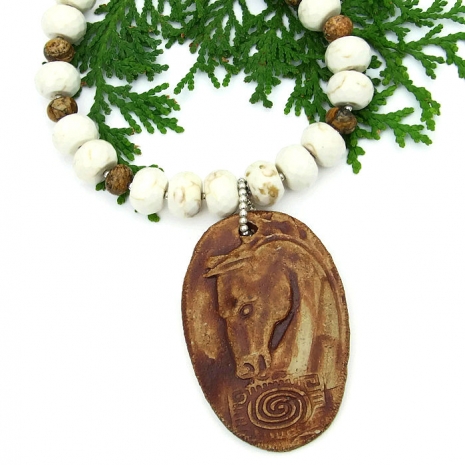 SPIRIT HORSE - Spirit Horse Handmade Totem Necklace, Ceramic Magnesite Jasper Gemstone Artisan Jewelry - $130.00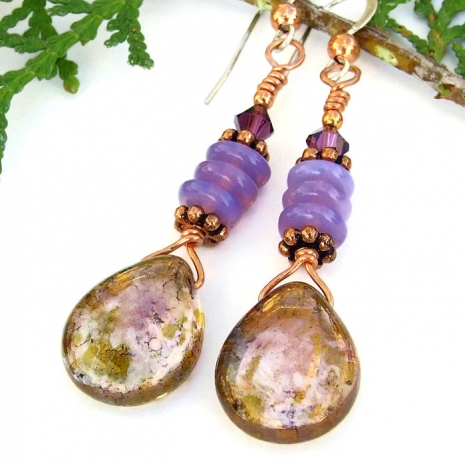 VISIONS OF VIOLET - Metallic Violet Copper Teardrop Earrings, Czech Glass Purple Handmade Fashion Jewelry - $20.00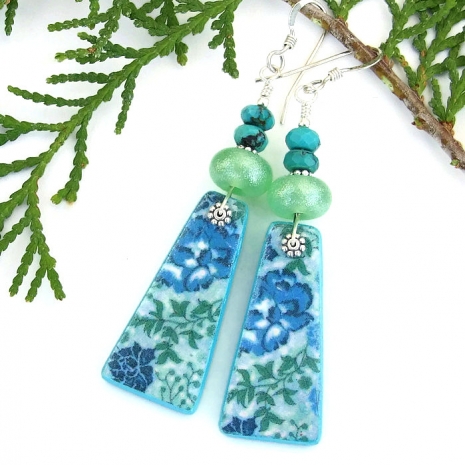 BLUE BLOSSOMS - Blue Flowers Handmade Earrings, Pearlized Lime Green Lampwork Turquoise Fashion Jewelry - $35.00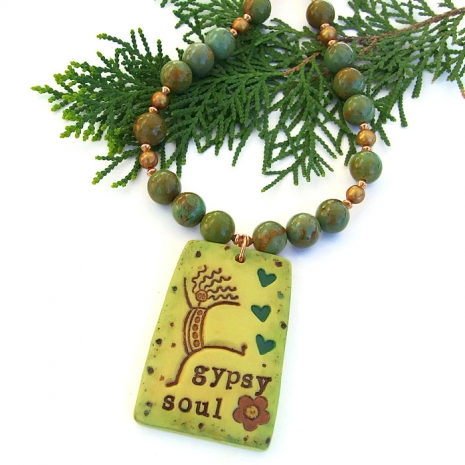 GYPSY SOUL - Gypsy Soul Handmade Turquoise Necklace, Dancing Woman Pearls Boho Jewelry - $95.00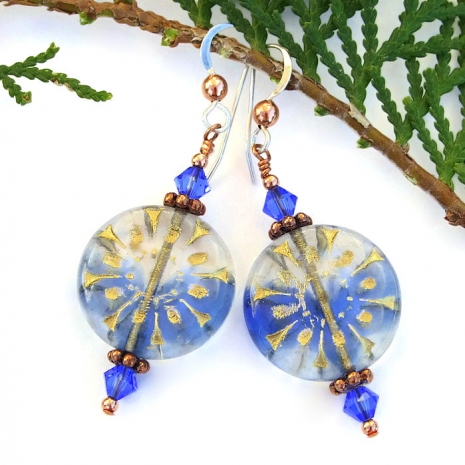 DON'T HAVE THE BLUES - Blue and Gold Flower Earrings, Sapphire Swarovski Crystals Copper Handmade Dangle Jewelry - $20.00
SPIRALS OF TIME - Rustic Spiral Shell Fossil Earrings, Czech Glass Padparadscha Swarovski Handmade Jewelry - $25.00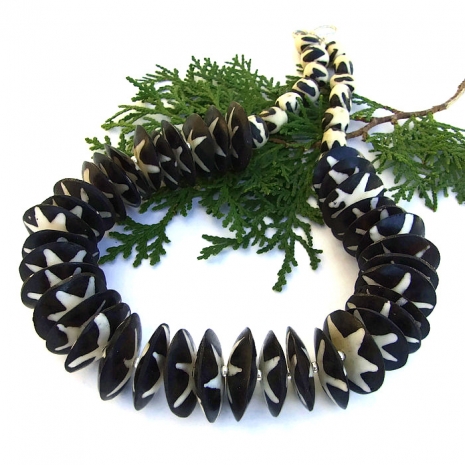 NZURI - Tribal African Bone Bead Necklace, Black White Batik Stars Ethnic Boho Handmade Jewelry - $90.00
PRECIOUS IN PINK - Pink and Fuchsia Handmade Earrings, Frosted Lampwork Swarovski Crystal Mothers Day Jewelry - $25.00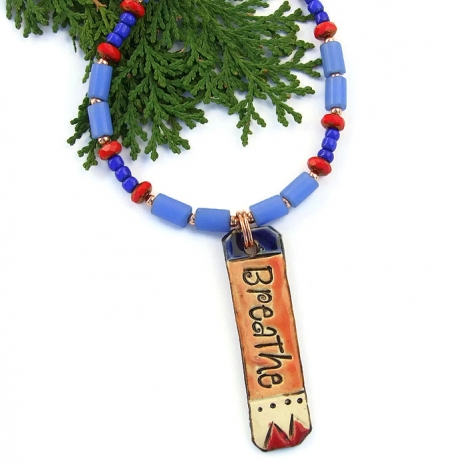 BREATHE - Breathe Yoga Pendant Necklace, Blue African Beads Red Czech Glass Artisan Handmade Jewelry - $55.00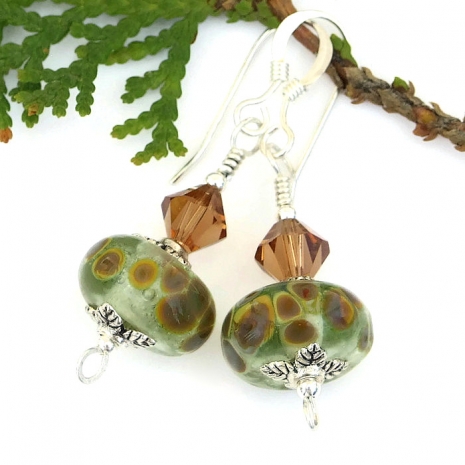 WHISPERS - Light Green and Brown Lampwork Earrings, Swarovski Crystals Pewter Sterling Handmade Jewelry - $25.00
I hope you have enjoyed each and every one of these unique handmade creations! If you would like to make my day, please leave a comment. And any promotion you can do will be greatly appreciated. Thanks!
My contact information:
Indiemade shop: ShadowDogDesigns
Indiemade blog: ShadowDogDesigns' Blog
Artfire studio: ShadowDogDesigns
ArtFire Blog: ShadowDogDesigns' Blog
Google+: Catherine ShadowDog
Facebook: ShadowDogDesigns - Jewelry
Twitter: ShadowDogDesign
Pinterest: Shadow Dog Designs
Wanelo: ShadowDog
Rebelmouse: ShadowDogDesigns
Flickr: Shadow Dog Designs' Photostream

Beautifully Unique Handmade Jewelry
» Tagged:
artisan
,
earrings
,
gift ideas
,
gifts
,
handmade
,
handmade jewelry
,
jewelry
,
Mother's Day
,
Mothers Day
,
necklaces
,
one of a kind
,
Shadow Dog Designs
,
ShadowDogDesigns
,
unique
» Share: