Make It a Handmade Mothers Day - Week 9
Posted May 5, 2020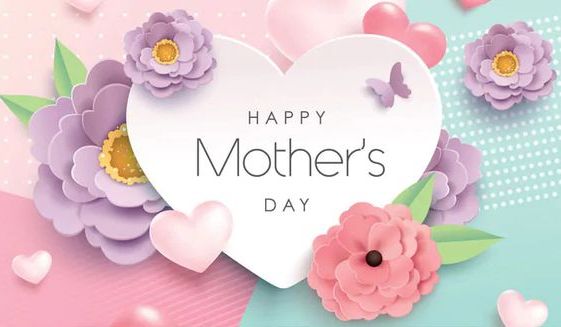 Watch out! Mother's Day will be here very soon, this Sunday, May 10! It's still not too late to order a handmade gift from the beauties shared this week on the Mother's Day Countdown 2020, hosted again this year by Julie and Harry of Blue Morning Expressions on their The Blu Print blog. This is Week 9 of the Countdown, the last week, 13 handmade artisans shared a total of 39 wonderfully unique items. Browse the wide range of eye catching shares for this week - many of them one of a kind designs - visit the shops of the artists featured and buy your Mom something that was HANDMADE from the heart!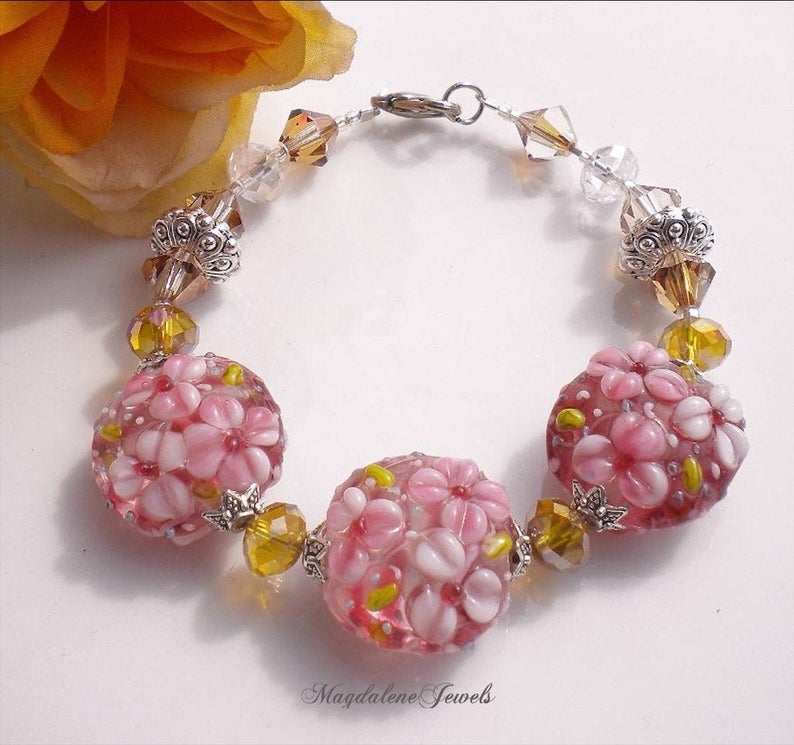 Artisan Floral Lampwork Bracelet with Golden and Silver Shadow Swarovski Crystals Handmade by Pamela of MagdaleneJewels
In addition to saving all the items shared in the Countdown onto my Countdown to Mother's Day 2020 Pinterest Board and tweeting @ShadowDogDesign as in Countdown's past, I decided to share one item from each of the various artists who participated on my Shadow Dog Designs blog. This will be a perfect time to pull out a sheet of paper and a pen or pencil (or get your computer bookmarks ready) and begin your shopping list. Above all, however, have fun!
Here are the rest of the wonderful handmade items from this week's Countdown to Mother's Day 2020: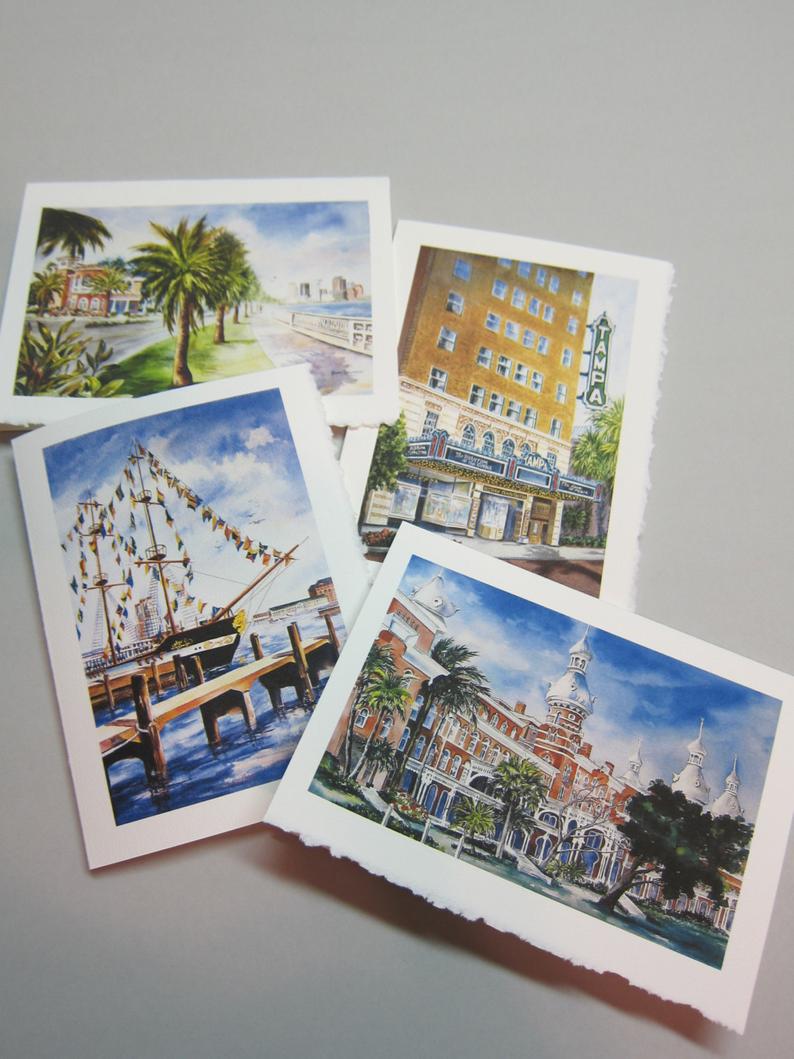 Assortment of Four Tampa Florida Landmarks Note Cards Handmade by Roxanne of watercolorsNmore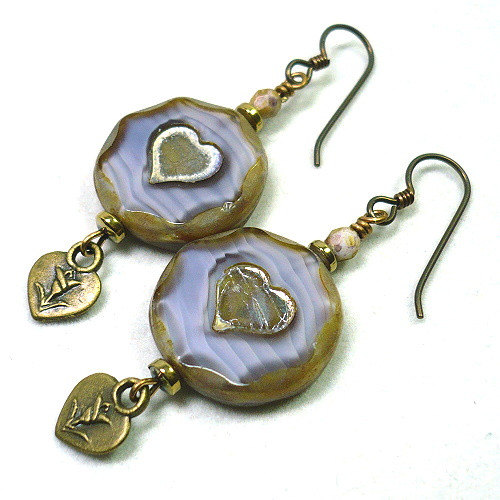 Czech Gold-washed Lilac Picasso Hearts Earrings with Flower Dangles Handmade by Kathy of KatsAllThat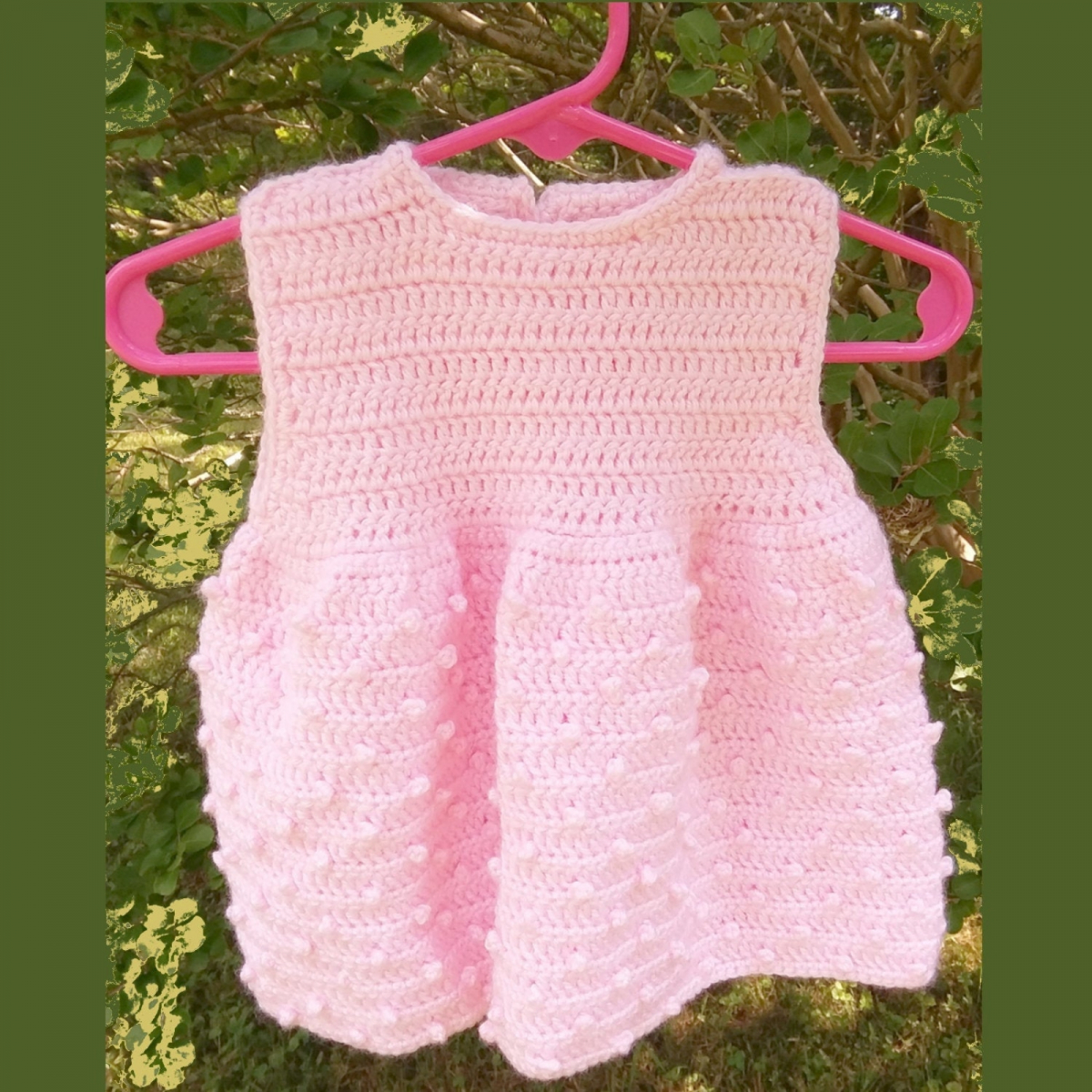 Crochet Pink Baby Dress for 3-6 Month Old Baby Girl Handmade by Cathy of Crafting Memories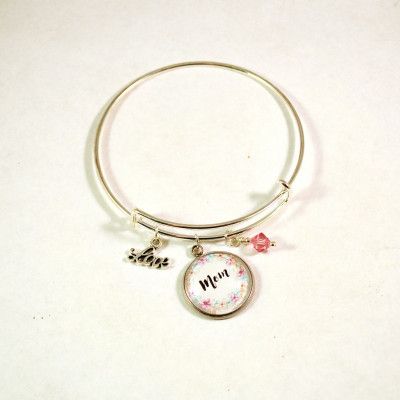 Mom Charm Bangle Bracelets for Women, Adjustable 6"- 8", Handmade by Julie and Harry of Blue Morning Expressions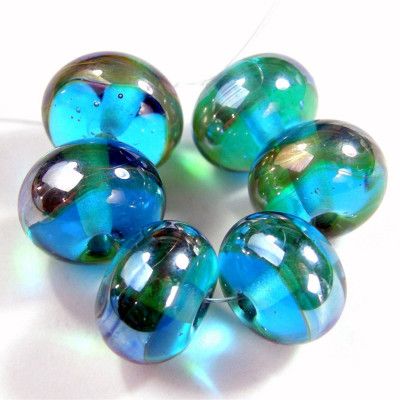 Shiny Light Aqua Blue Aurae Lampwork Glass Band Beads Handmade by Charlotte of Covergirlbeads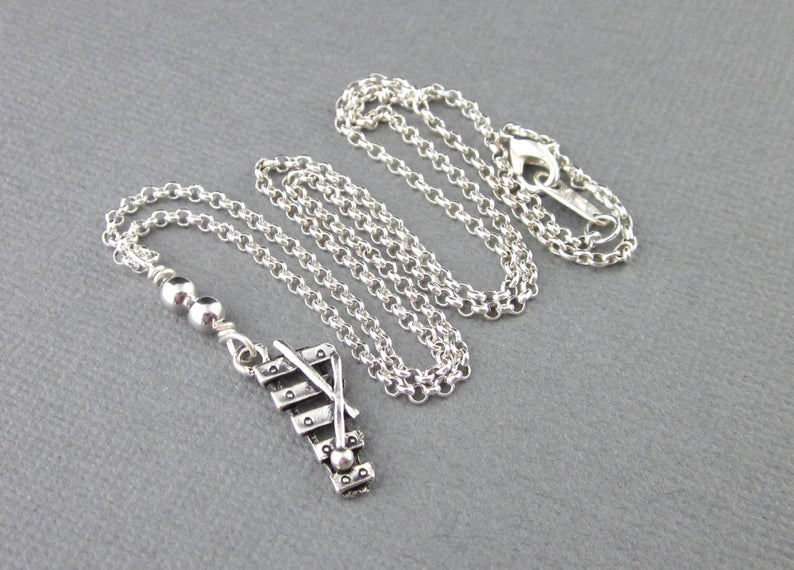 Antique Silver Xylophone Music Charm Necklace Handmade by Connie of Thesingingbeader
Vintage-look White Flower Tin Earrings w/ Swarovski Crystals Handmade by Linda of VictorianStyleTreasures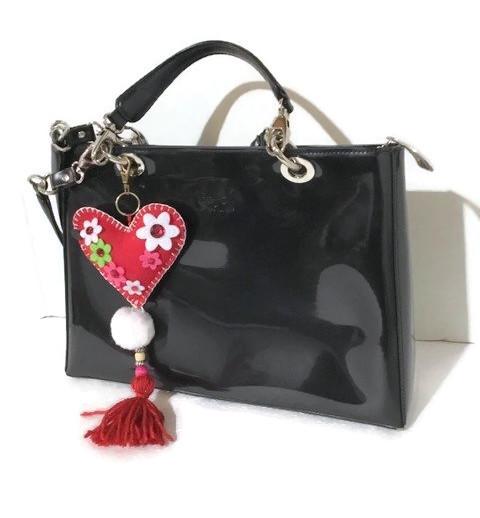 Red Heart Handbag Charm / Decoration/ Key Fob / Key Ring Handmade by Andrea of Andrea Designs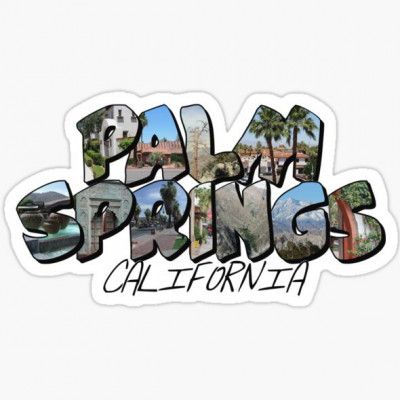 Large Letter Palm Springs California Sticker Designed by Colleen of Colleen Cornelius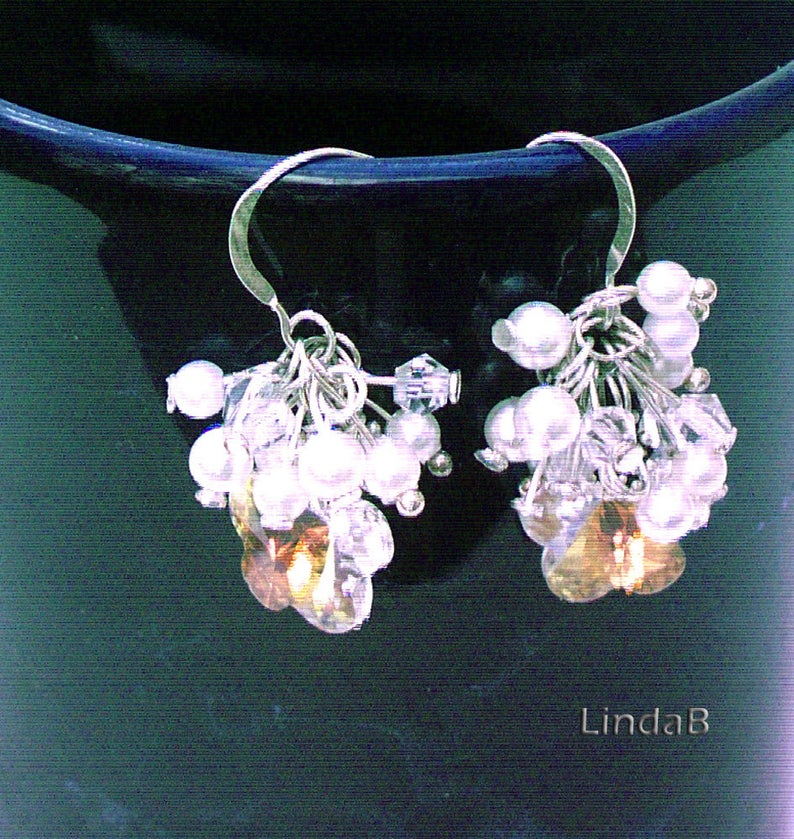 White Pearl and Swarovski Crystals Wedding / June Birthday Earrings Handmade by Linda of lindab142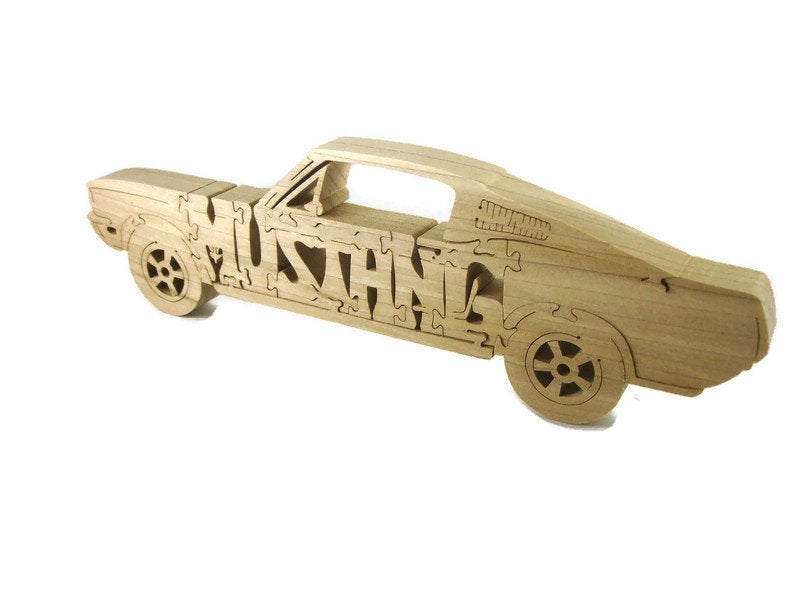 Mustang Scroll Saw Puzzle from Poplar Wood Handmade by Kevin of KevsKrafts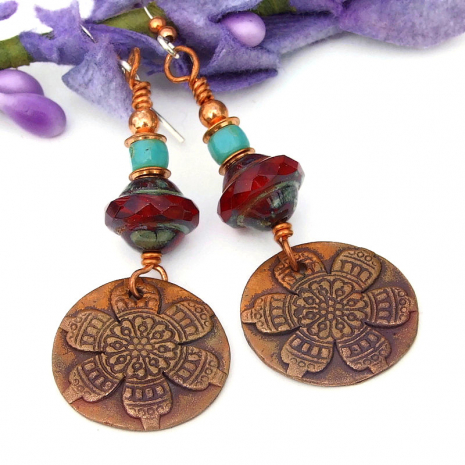 Copper Mandala Flower Charm Earrings with Ruby Red & Turquoise Czech Glass Handmade by Catherine of Shadow Dog Designs
This is but a small sampling of all the creations shared in the collection. To see all the items shared in the collection, be sure to click here: Countdown to Mother's Day 2020. Hopefully one (or more!!!) of the handmade items will make its way to your Mom on this Mother's Day.
I would like to THANK Julie and Harry for all the hard work in pulling all the Countdown's together, this year and in the past years!!! So . . . a big, hearty THANK YOU, my friend! Treats to Handsome Harry from all of us for his undying devotion (:
If you would like to make my day and the day of the artist's featured, please leave a comment. Any and all promotion you can do for this blog post will be benefit us all and will be greatly appreciated.
---
Check out the handmade beauties in the other Countdowns you might have missed:
---
My contact information:


» Tagged:
adjustable
,
aqua
,
aurae
,
baby dress
,
bangle
,
blue
,
bracelet
,
California
,
Countdown
,
crochet
,
Czech glass
,
earrings
,
floral
,
Florida
,
flower
,
flowers
,
gifts for Mom
,
handbag
,
handmade gifts
,
hearts
,
jewelry
,
key ring
,
lampwork
,
lavender
,
mandala
,
Mom
,
Mother's Day
,
Mothers Day
,
Mothers Day Countdown
,
Mothers Day gifts
,
mustang
,
note cards
,
Palm Springs
,
pearls
,
pink
,
puzzle
,
red
,
Shadow Dog Designs
,
ShadowDogDesigns
,
sticker
,
Swarovski crystals
,
Tampa
,
tin
,
turquoise
,
wedding
,
wood
,
xylophone
» Share: