Make It a Handmade Christmas 2021 - Week 2
Posted September 28, 2021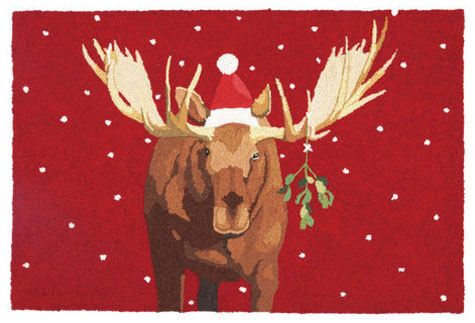 Week 2 of the Countdown to Christmas 2021 has already come and gone . . . and unique artisan handmade items have been left in its wake. According to the ever ticking Christmas clock, there are only 87 days until Christmas is here . . . once again! Need a perfect start to your Christmas shopping? The Countdown is the place to do just that! An excellent motto to follow is: SHOP EARLY, SHOP OFTEN. And, most of all, SHOP HANDMADE to support small indie businesses!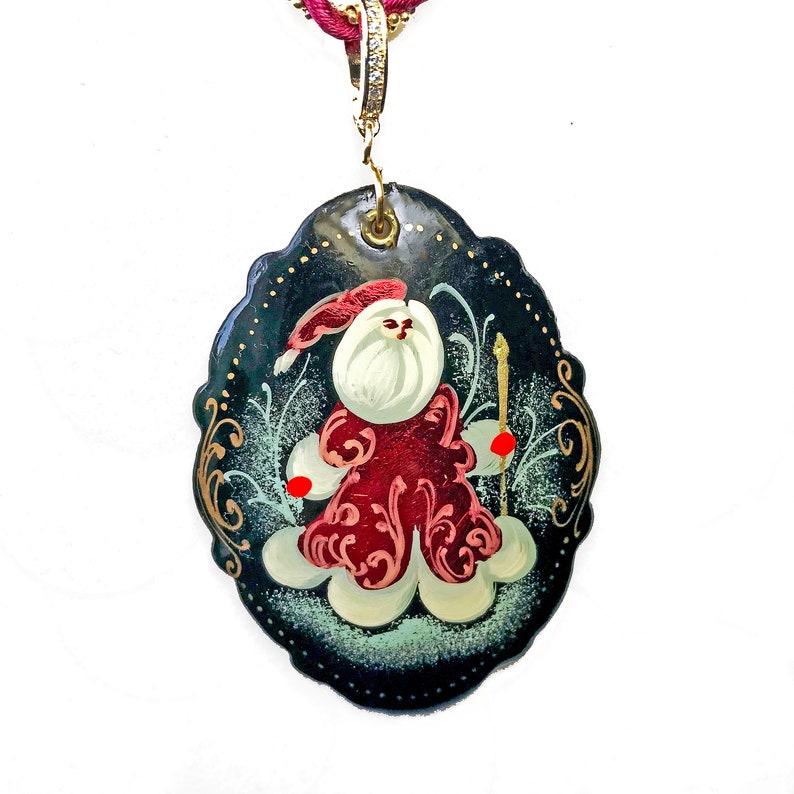 Artist Painted and Signed Saint Nick Wooden Pendant with Festive Red and Gold Chain Handmade by Hema of BEADEDNECKLACESHOPPE
With the rapidly approaching gift giving season in mind (much too rapidly, so many of us believe!), Julie and her wonderful sidekick, Harry, of Blue Morning Expressions are hosting a twelve-week Countdown to Christmas 2021 of artisan handmade items on their The Blu Print blog. The twelve week time period was chosen to correspond with the ubiquitous Christmas carol, "The Twelve Days of Christmas". This week, there were 27 shares by 9 artists with a wide range of handmade gift ideas: jewelry of all sorts, books (kindle and paperback), and unique notecards.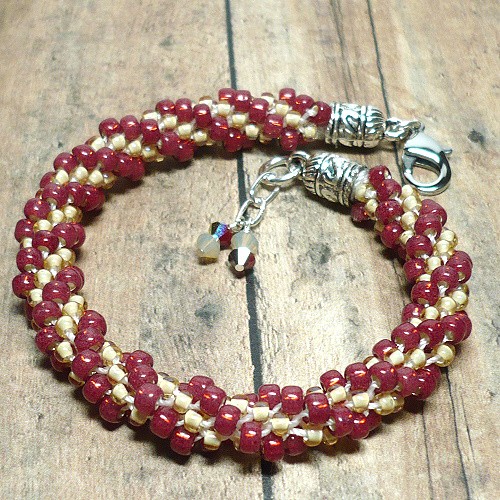 Terracotta and Amber Cream Beaded Kumihimo Spiral 8" Bracelet Handmade by Kathy of KatsAllThat
Shop owners on Indiemade, Shopify, ArtFire, Etsy, a stand alone website and the like are welcome to share up to three gift items between Friday at 12:00 p.m. (Eastern Time) and Monday morning at 12:01 a.m. A new Countdown collection of gift items will begin again the next Friday. This will continue until the second week in December. The items shared need to be G-rated.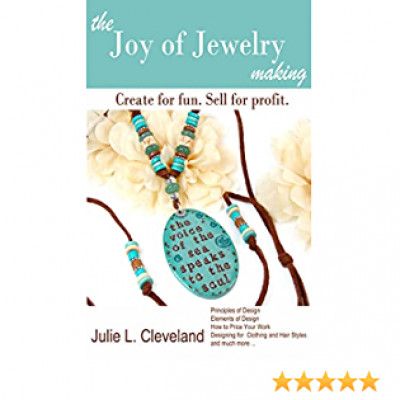 "The Joy of Jewelry Making: Create for fun. Sell for profit" Kindle / Paperback Book by Julie and Harry of Blue Morning Expressions
If you share items on the Countdown to Christmas, you ***MUST*** promote the collection and ***EACH*** item on at least one social network site, preferably Pinterest and/or Twitter where the items can be easily seen and then promoted again. It's only fair to promote each of the participants who have promoted you!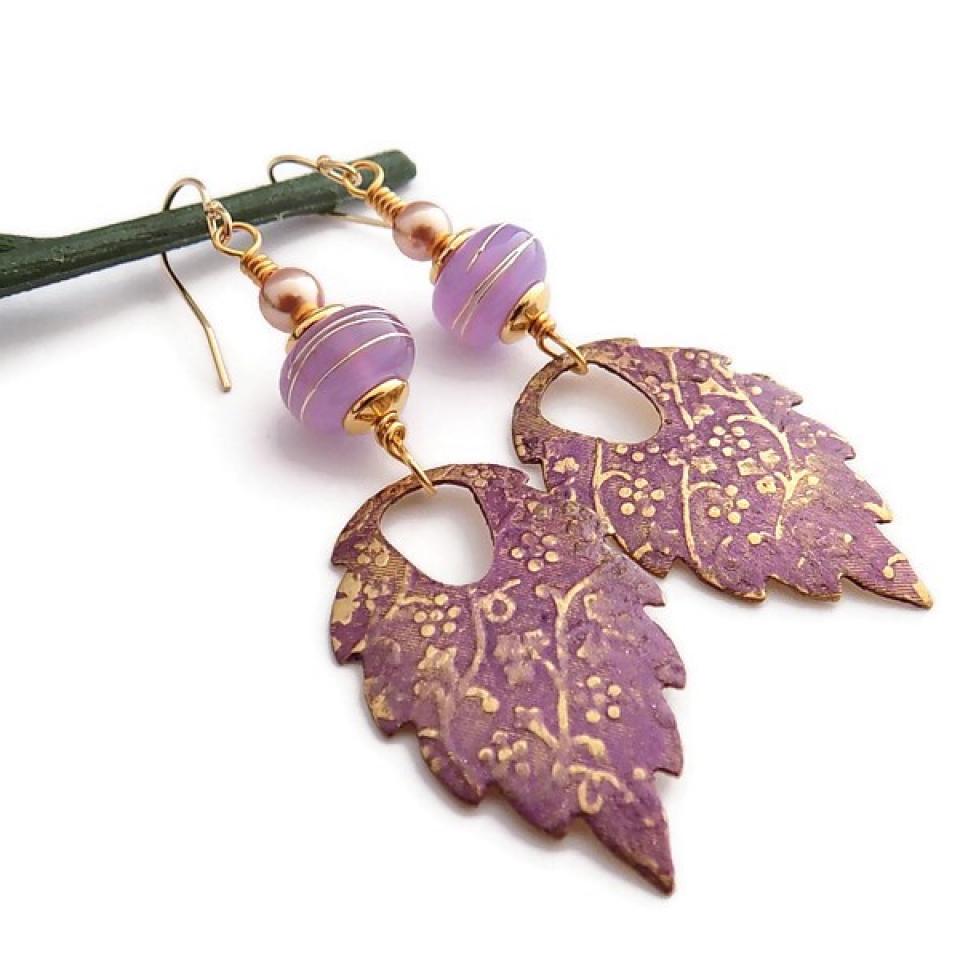 Purple Patina and Brass Leaf Earrings with Artisan Lampwork Beads Handmade by Linda of VictorianStyleTreasures
In addition to saving each handmade item from the Countdown collection to my Pinterest board and Twitter feed, I decided to share one item from each of the artists who participated this week. Here are the rest of my picks of the items, in an order determined by drawing numbers from my trusty numbers bowl.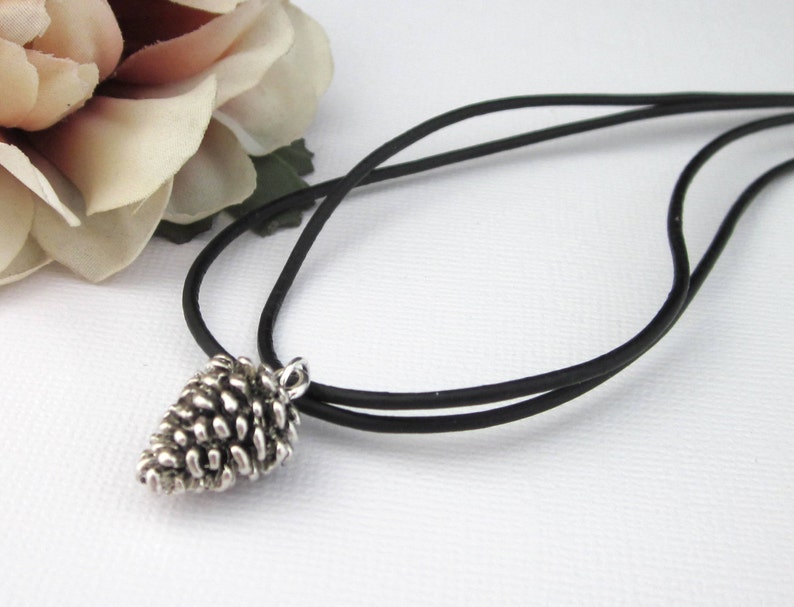 Antiqued Silver Pinecone Charm on Double Leather Cord Choker Handmade by Connie of Thesingingbeader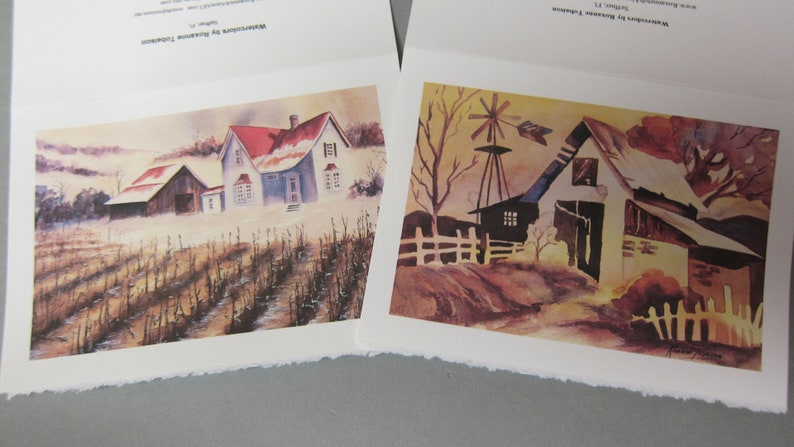 "First Snow" & "Whimsy Rainbow Barn" Set of 2 Note Cards from Original Watercolors Handmade by Roxanne of watercoorsNmore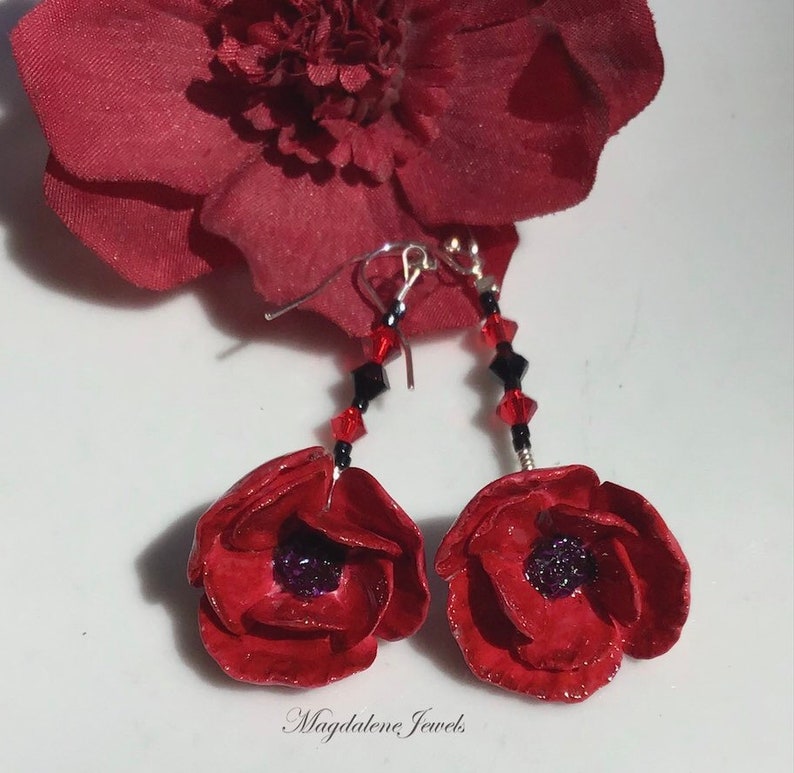 Porcelain Poppy Flower Earrings with Ruby and Onyx Crystals Handmade by Pamela of MagdaleneJewels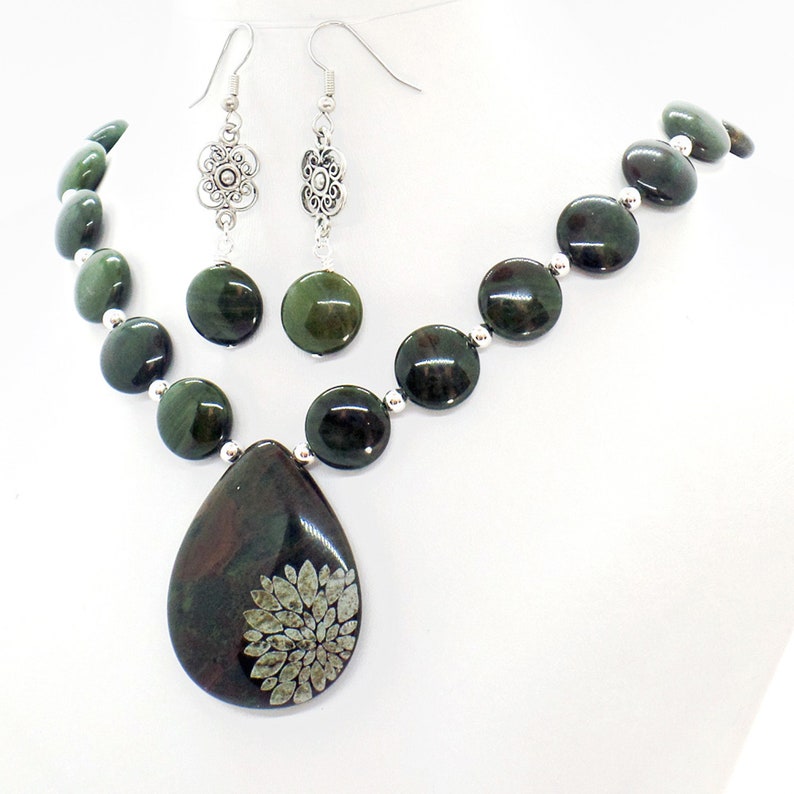 African Green Jasper Engraved Flower Pendant and Gemstones Necklace and Earrings Handmade by Suzanne of RivendellRocksSedona
Lightweight Pink Roses Teardrop Earrings w/ Frosted Pink Lampwork and Pink Czech Glass Handmade by Catherine and Seamus of Shadow Dog Designs
I hope you have enjoyed this sampling of some of the handmade gift items that can be found in the Countdown to Christmas collection hosted by Julie and Harry of Blue Morning Expressions. To see all the items shared, click here: Countdown to Christmas 2021 - Week 2. I hope that at least one item captured your interest and made its way to your shopping list. Who knows what next week will bring? Personally, I'm looking forward to it!
If you are so inclined, please make my day and the day of the artists featured and leave a comment. Also, any promotion will be greatly appreciated - it benefits us all! Thank you!
---
Please check out the other weeks of the Make It a Handmade Christmas 2021 posts found here on my blog:
Make It A Handmade Christmas 2021 - Week 1
---
My contact information:


» Tagged:
artisan
,
barn
,
Blue Morning Expressions
,
BlueMorningExpressions
,
book
,
bracelets
,
choker
,
Christmas Countdown
,
Christmas gifts
,
Countdown to Christmas
,
cream
,
crystals
,
Czech glass
,
earrings
,
flowers
,
gemstones
,
gifts for her
,
gifts for women
,
handmade bracelets
,
Handmade Christmas
,
handmade earrings
,
handmade gifts
,
handmade jewelry
,
handmade necklaces
,
jasper
,
jewelry making
,
Kindle
,
kumihimo
,
lampwork
,
leaf
,
leather
,
moose
,
note cards
,
paperback book
,
patina
,
pendant
,
pinecone
,
pink
,
poppy
,
purple
,
red
,
roses
,
Shadow Dog Designs
,
ShadowDogDesigns
,
snow
,
St Nick
,
terracotta
,
watercolors
» Share: