Happy Halloween and Day of the Dead! - Wonderful Handmade Wednesday on Indiemade
Posted October 4, 2017

There is magic in the night
When pumpkins glow by
Moonlight
Anonymous


October is already here! And with its arrival, Halloween is not far behind, followed shortly (in early November) by Dia de los Muertos (Day of the Dead). So it's time that to share handmade Halloween and Day of the Dead creations. You will find plump pumpkins, spooky sugar skulls, ghostly goblins, colorful candy corn and all sort of other fun artisan items, mostly with a huge dose of orange and/or black. If something catches your eye and you want more information, please click the photograph or the link to be taken to the artist's shop. Enjoy: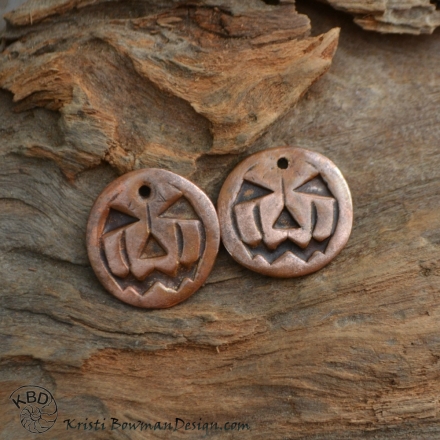 Copper Jack O' Lantern Halloween pair, 1 Pair, Handmade by Kristi of Kristi Bowman Design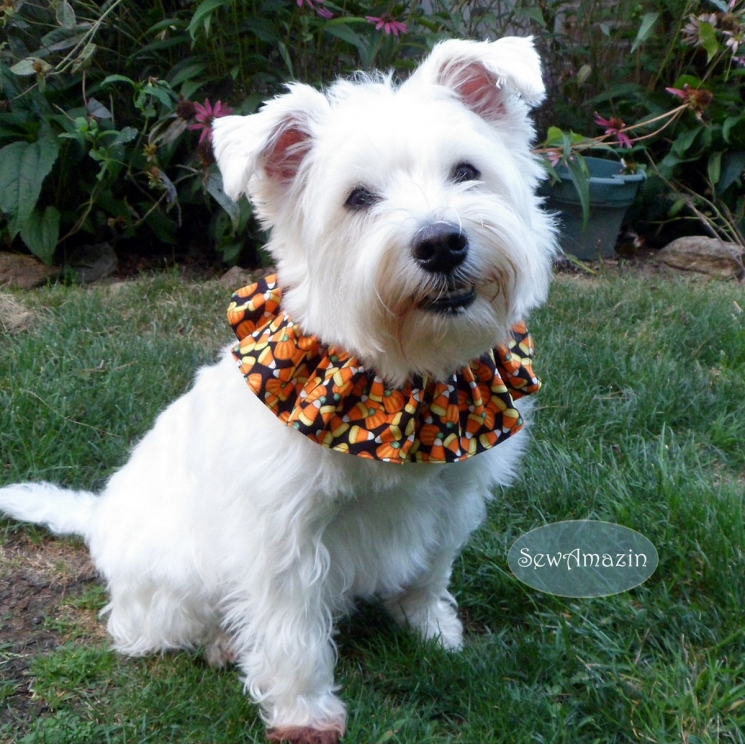 Halloween Treats Candy Corn and Pumpkins Pet Scrunchie Neck Ruffle Handmade by Donna of SewAmazin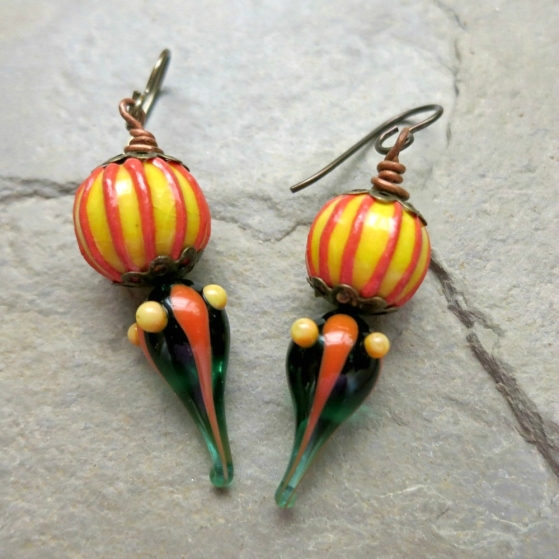 Bold Glass and Ceramic Earrings in Orange, Yellow and Green Handmade by Linda of Linda Landig Jewelry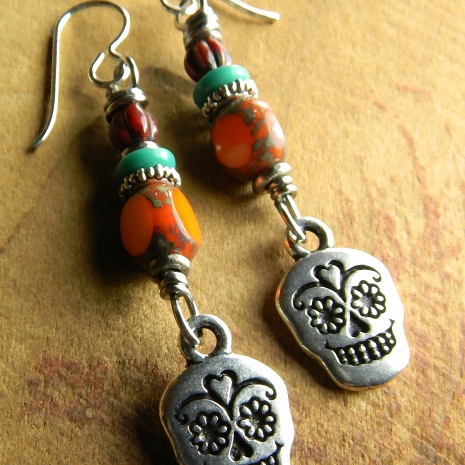 Colorful Picasso Czech Glass and Silver Sugar Skull Earrings Handmade by Gloria of Chysalis Tribal Jewelry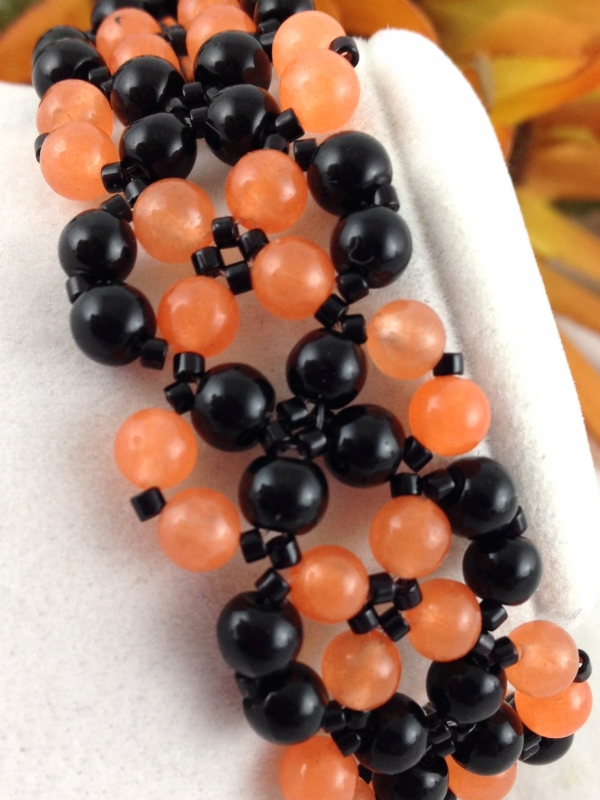 Lacy Apricot Jade and Black Obsidian Beaded Harvest Bracelet Handmade by Nancy of Nancy's Knots, Lace and More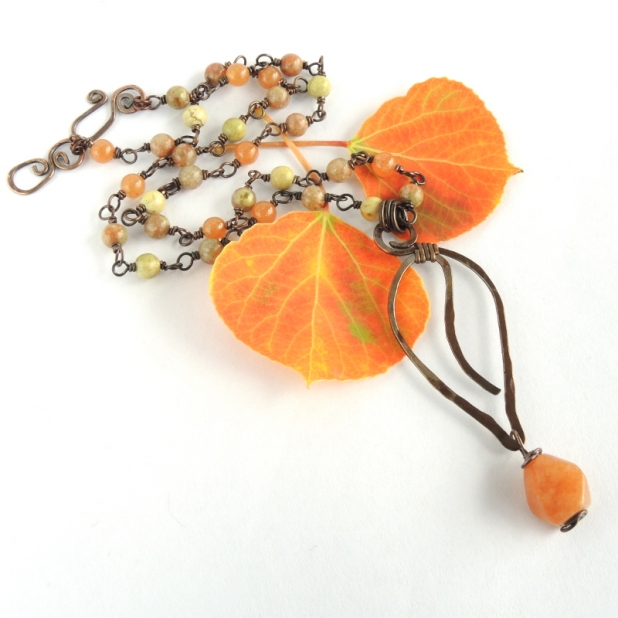 Dark Copper Wire Wrapped Leaf Necklace with Olive,Yellow and Orange Stones Handmade by Pamela of Pebbles at My Feet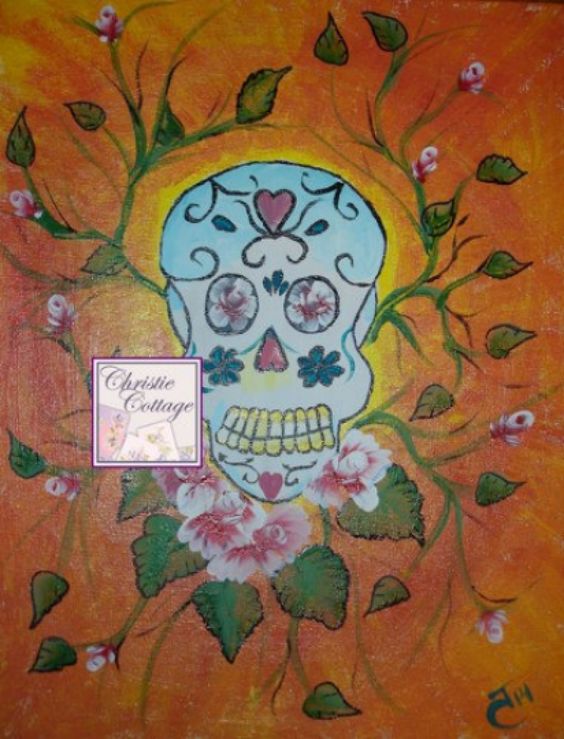 ACEO Sugar Skull, ATC, Art Cards Edition, Handmade by Jacki of Christi Cottage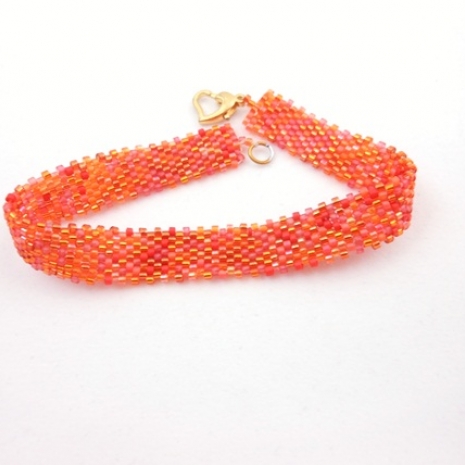 Peyote Stitched Bracelet in Shades of Orange Handmade by Cathy of CraftingMemories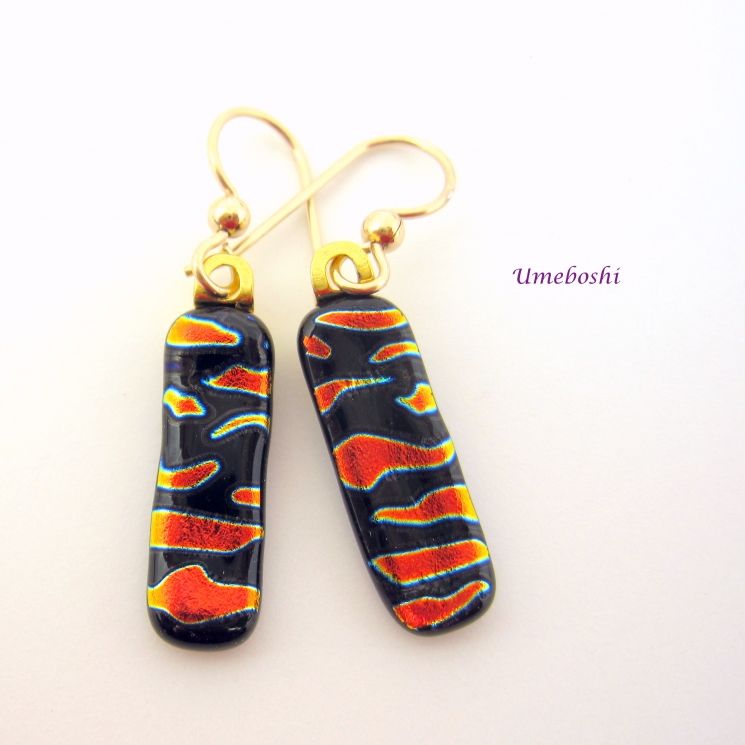 Black and Orange Abstract Fused Glass Dangle Drop Earrings Handmade by Jo of Umeboshi Jewelry Designs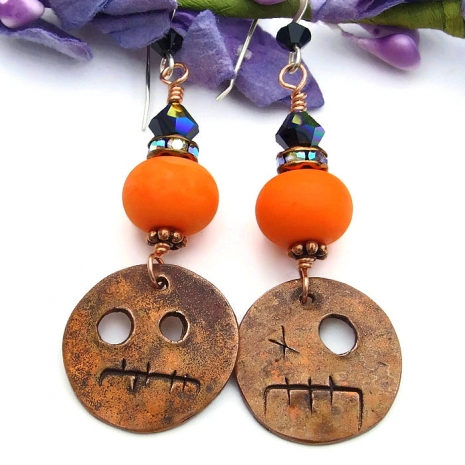 Halloween Goblin Earrings with Orange Lampwork and Crystals Handmade by Catherine of Shadow Dog Designs
I hope you have enjoyed each and every one of these Halloween and Dia de los Muertos handmade creations! If you would like to make my day and the day of the talented artists featured, please leave a comment. And any promotion you can do will be greatly appreciated. Thanks!
My contact information:
» Tagged:
ACEO
,
black
,
bracelets
,
candy corn
,
copper
,
Day of the Dead
,
dia de los muertos
,
dog bandana
,
earrings
,
gemstones
,
goblins
,
Halloween
,
handmade
,
handmade jewelry
,
jewelry
,
necklaces
,
orange
,
pumpkins
,
Shadow Dog Designs
,
ShadowDogDesigns
,
sugar skulls
» Share: