Handmade Valentine's Day Jewelry by Shadow Dog Designs
Posted January 21, 2017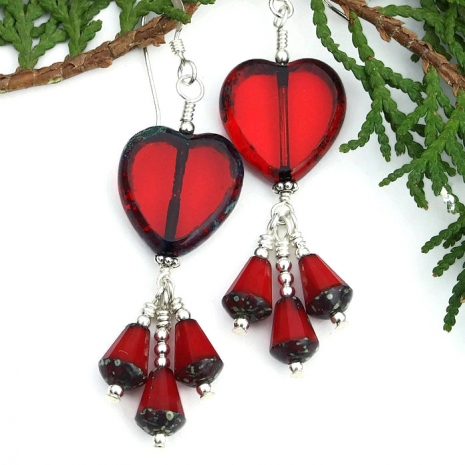 With Valentine's Day fast approaching, I thought I'd share a range of handmade earrings and two necklaces from my Indiemade shop; any will be perfect for gift giving to a loved one. Some of the jewelry is obviously Valentine's related. But most can be worn all year long. The last five designs featured are from my line of meaningful dog rescue jewelry. All have hearts and pawprints, perfect for the woman who loves her dog(s), especially if her four footed friend is a rescue. As always, whenever any of the dog rescue jewelry sells, one half (½) of the purchase price is donated to the Humane Society.

If one or more of the pieces catches your eye, be sure to click the live link below the photo for more information and pictures. I hope you enjoy these one of a kind earrings and necklaces: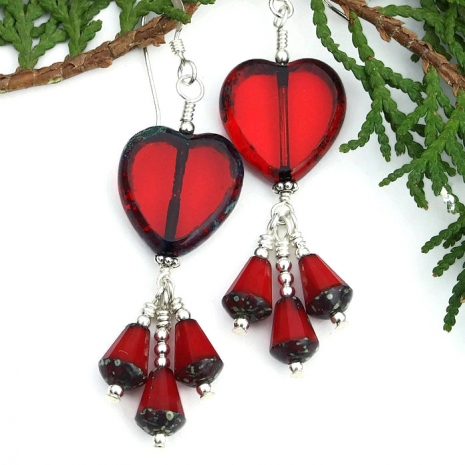 RED HOT LOVE - Red Heart Valentines Earrings, Czech Glass Teardrops Handmade Dangle Sweetheart Jewelry - $25.00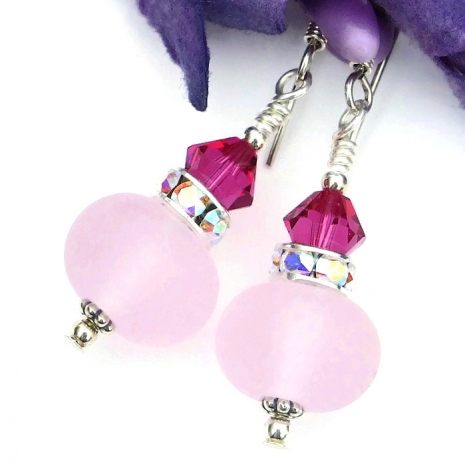 PRECIOUS IN PINK - Valentines Pink and Fuchsia Handmade Earrings, Frosted Lampwork Swarovski Crystal Jewelry - $25.00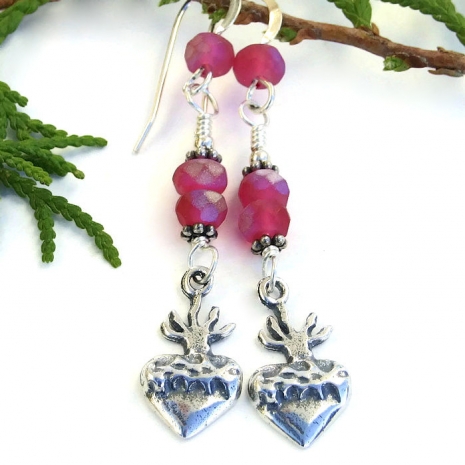 MIRACLES - Milagro Heart Earrings, Crown of Thorns Pink Handmade Valentines Dangle Jewelry - $25.00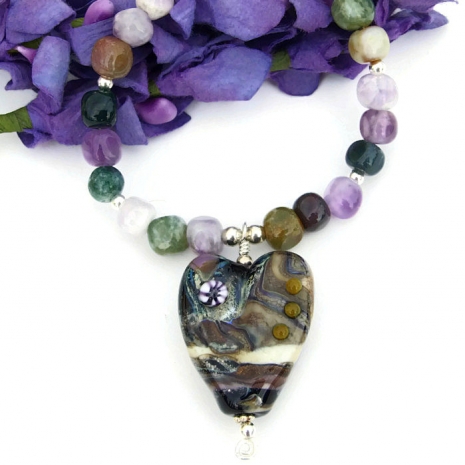 MI CORAZON - Valentines Lampwork Heart Necklace, Amethyst Aventurine Agate Handmade Gemstone Jewelry - $55.00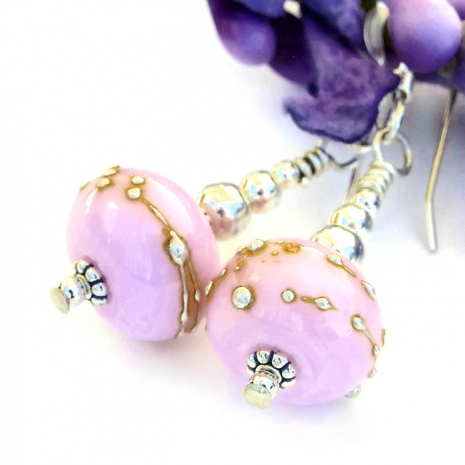 PINK AND PERFECT - Bubblegum Pink Handmade Lampwork Earrings, Fine Silver Artisan Dangle Jewelry - $25.00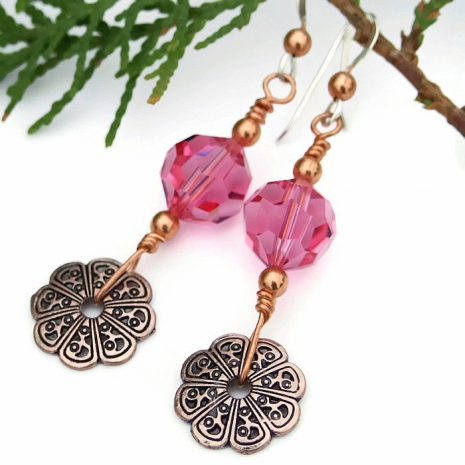 IRRESISTIBLE - Copper Filigree Flower Artisan Earrings, Pink Swarovski, Handmade Valentines Jewelry - $25.00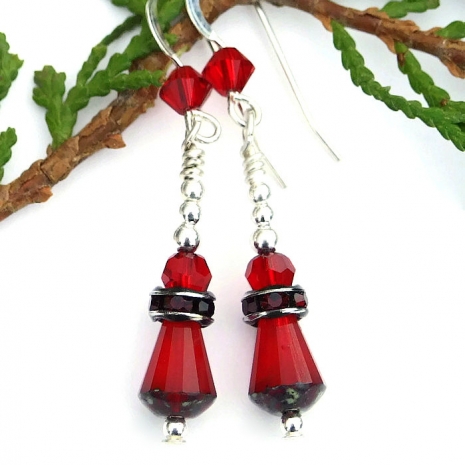 BLAZING RED - Valentines Red Earrings, Czech Glass Swarovski Crystals Sparkling Handmade Dangle Jewelry - $20.00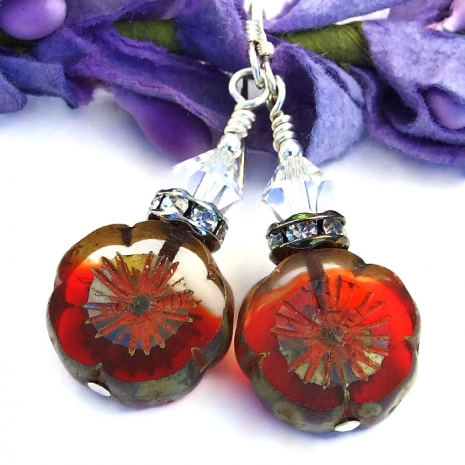 FLEUR - Red Flower Valentine's Earrings, Handmade Pansy Czech Glass Crystals Beaded Artisan Jewelry - $25.00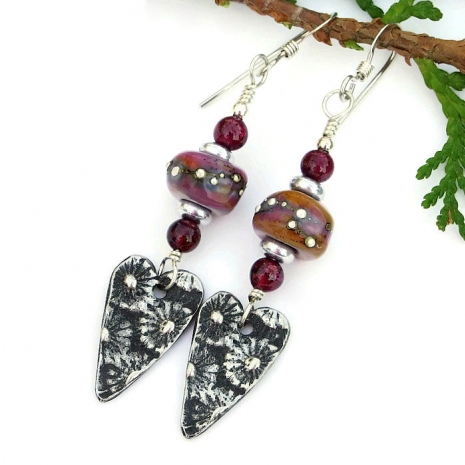 BELLISSIMI FIORI - Daisy Flower Heart and Lampwork Valentines Earrings, Garnet Pewter Sterling Handmade Jewelry - $35.00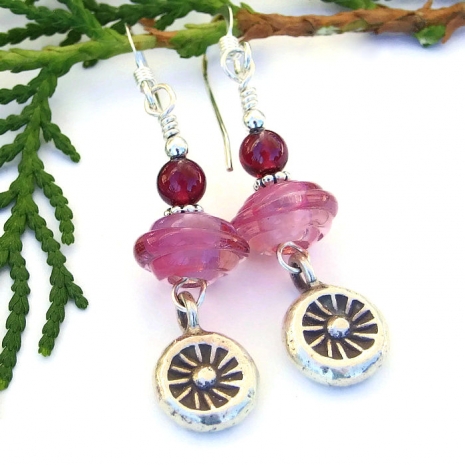 ENCHANTMENT - Thai Suns and Pink Lampwork Earrings, Valentines Garnet Silver Handmade Dangle Jewelry - $20.00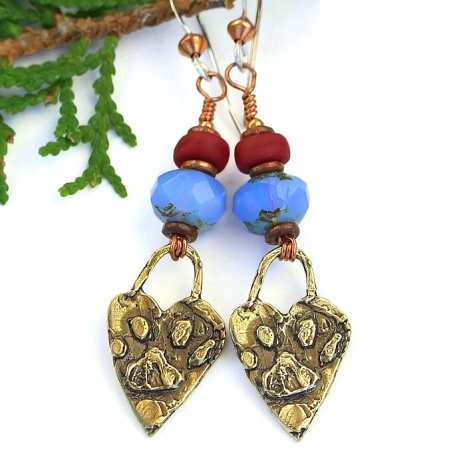 PAW PRINTS ON THE HEART - Rustic Dog Rescue Heart AND Paw Print Earrings, Gold Bronze Blue Opal Red Handmade Jewelry - $25.00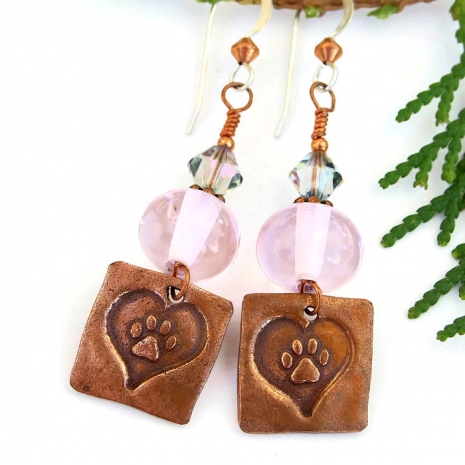 LOVE MY DOG - Dog Rescue Heart and Paw Print Earrings, Pink Lampwork Swarovski Handmade Dangle Jewelry - $35.00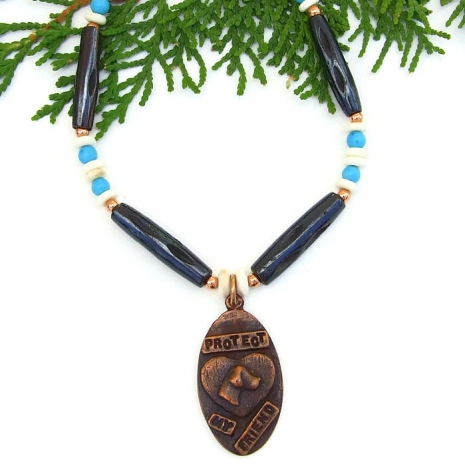 PROTECT MY FRIEND - Dog Friend and St Francis Handmade Pendant Necklace, Bone Turquoise Magnesite Copper Artisan Jewelry - $50.00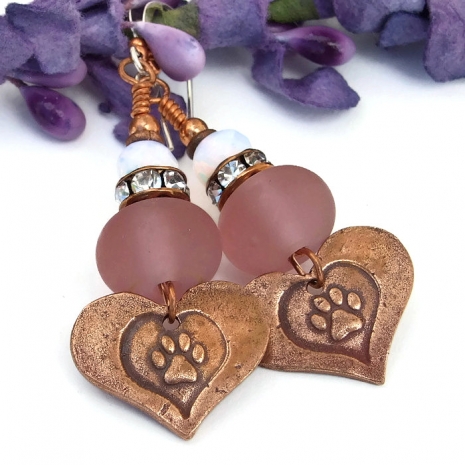 LOVING DOGS - Dog Paw Print and Heart Earrings, Copper Lampwork Crystals Handmade Pet Jewelry - $40.00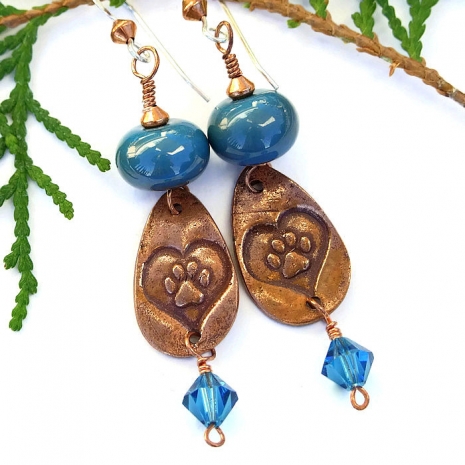 HEART OF A DOG - Heart and Paw Print Dog Rescue Earrings, Turquoise Lampwork Swarovski Artisan Jewelry - $40.00
I hope you have enjoyed each and every one of these Valentione's Day earrings and necklaces! If you would like to make my day, please leave a comment. And any promotion you can do will be greatly appreciated. Thanks!
My contact information:
Indiemade shop: ShadowDogDesigns
Indiemade blog: ShadowDogDesigns' Blog
Artfire studio: ShadowDogDesigns
ArtFire Blog: ShadowDogDesigns' Blog
Google+: Catherine ShadowDog
Facebook: ShadowDogDesigns - Jewelry
Twitter: ShadowDogDesign
Pinterest: Shadow Dog Designs
Wanelo: ShadowDog
Rebelmouse: ShadowDogDesigns
Flickr: Shadow Dog Designs' Photostream
Beautifully Unique Handmade Jewelry
» Tagged:
artisan
,
dog rescue
,
dogs
,
earrings
,
gift ideas
,
handmade
,
hearts
,
jewelry
,
necklaces
,
one of a kind
,
paw prints
,
pink
,
red
,
Shadow Dog Designs
,
ShadowDogDesigns
,
Valentine's Day
,
Valentines
» Share: