Give Me Red! - Wonderful Handmade Wednesday on Indiemade
Posted June 20, 2018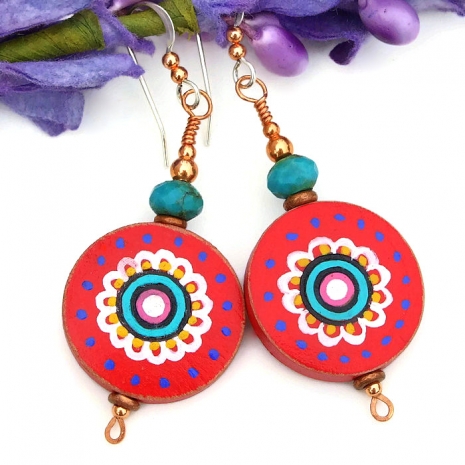 If I could tell you about Red
I would sing to you of fire
Sweet like cherries
Burning like cinnamon
Smelling like a rose in the sun


I absolutely love the color red - it's by far my favorite color. It always has been, even as a very small child and always wanted to wear my "pretty red dress" with the matching red shoes. Whenever I wear red, people always comment that I look extra cheerful (of course, I love to hear that!). Red is a color that can signify both ends of the emotional spectrum. On one end red is for happiness, romance, passion, energy, confidence, courage, etc. On the opposite end, red is used to indicate danger, jealousy, anger, aggressiveness, etc.
Since I have been designing a lot with red recently, I decided this week's Wonderful Handmade Wednesday on Indiemade would be titled Give Me Red! Appropriate, I think. All of the work of the handmade artists featured this week include red - some items are mostly red and some items use red as accents. I hope you enjoy the beauties featured below.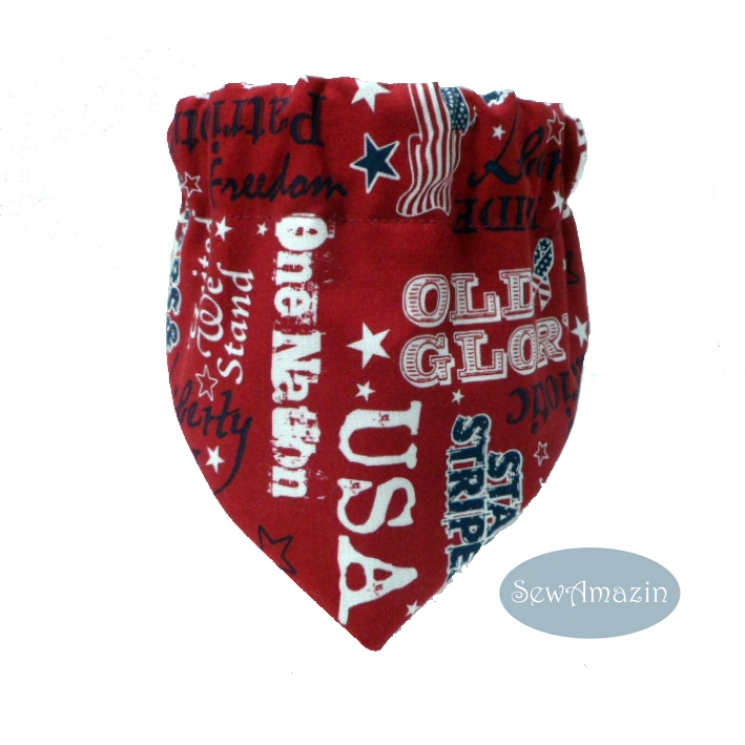 Red, White and Blue Glory Patriotic Dog Bandana Handmade by Donna of SewAmazin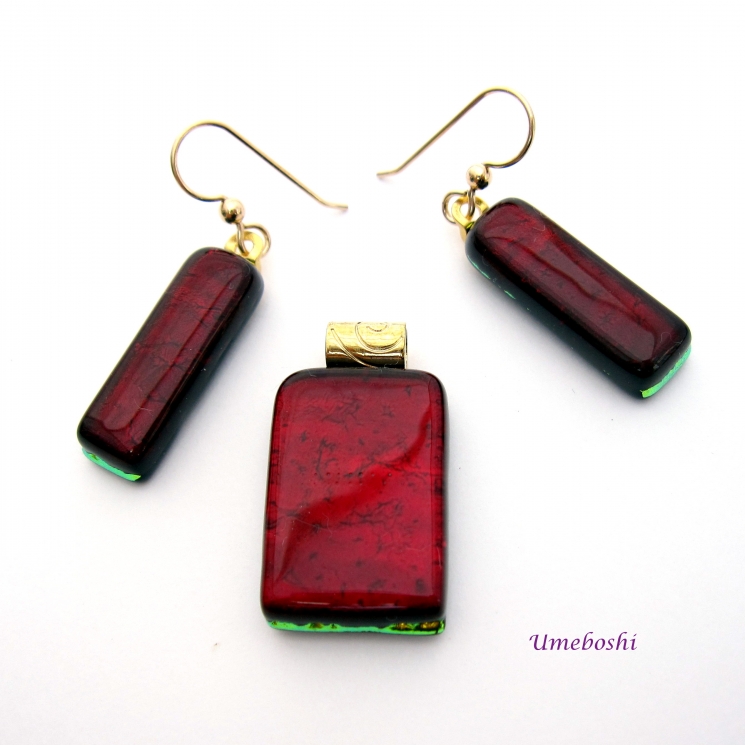 Candy Apple Red Dichroic Glass Pendant and Earrings Jewelry Set Handmade by Jo of Umeboshi Jewelry Designs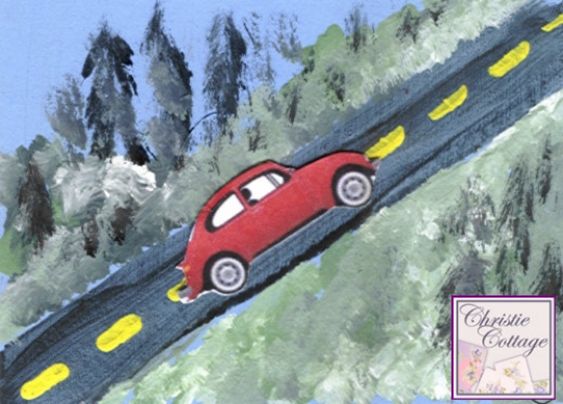 Red VW Volkswagen Bug Mixed Media Original Art ACEO Handmade by Jacki of Christie Cottage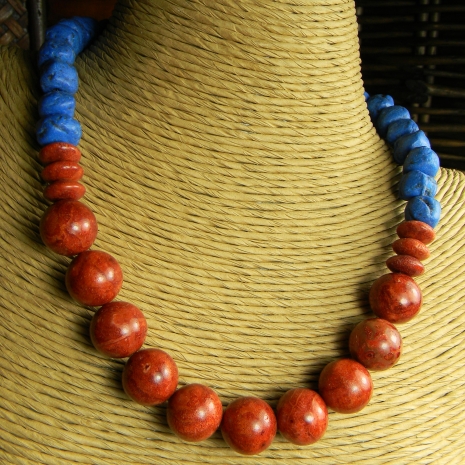 Red Sponge Coral and Blue Clay Beads Tejana Collection Ethnic Necklace Handmade by Gloria of Chrysalis Tribal Jewelry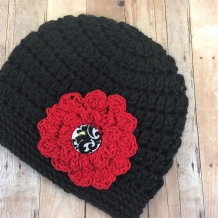 Red Flower on Black Crocheted Slouchy Baby Hat Handmade by Michele of Starrfish Studio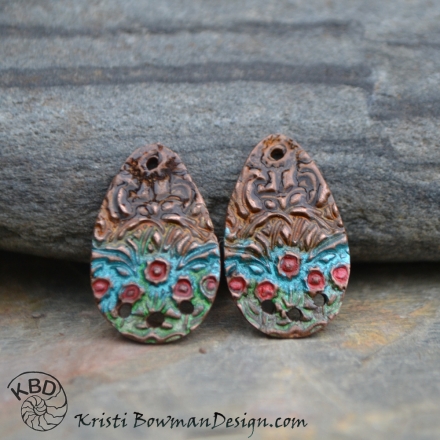 Red Poppy Hand Painted Monet Copper 3-hole Drop, 1 Pair, Handmade by Kristi of Kristi Bowman Design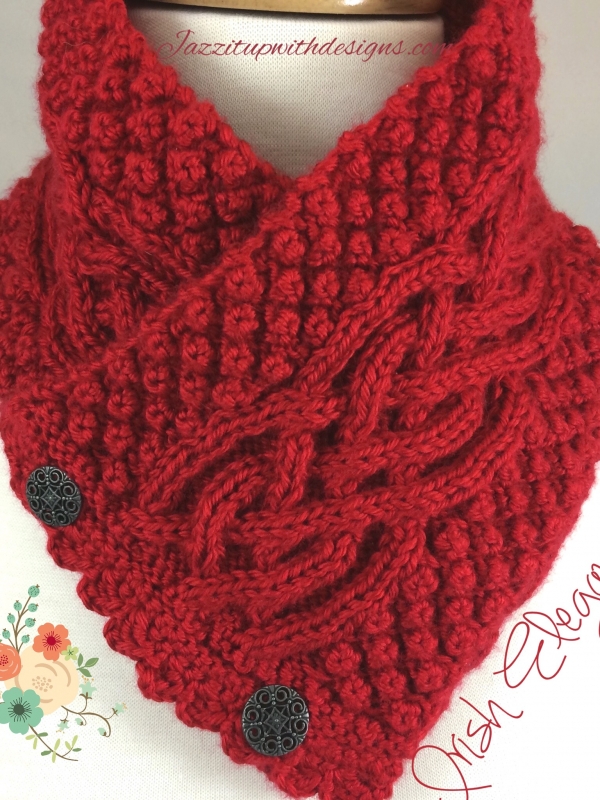 Red Hand Knit Irish Celtic Knot Trinity Neckwarmer with Decoative Button Handmade by Nancy of Nancy's Knots, Lace and More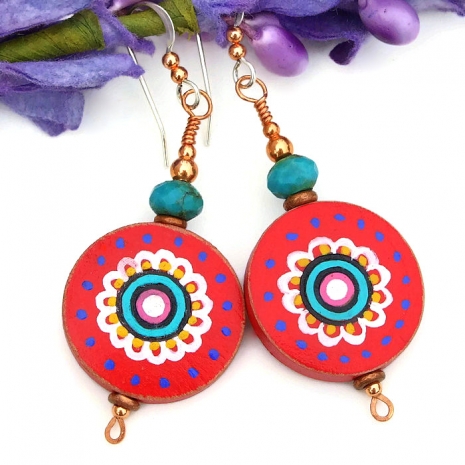 Red, White and Turquoise Hand Painted Mandala Flower Earrings Handmade by Catherine of Shadow Dog Designs
I hope you enjoyed each and every one of these unique handmade creations using blazing red! If you would like to make my day and the day of the talented artists featured, please leave a blog comment. And any promotion you can do will be greatly appreciated. Thanks!
My contact information:


» Tagged:
ACEO
,
baby
,
copper
,
crocheted
,
dichroic
,
dog bandana
,
earrings
,
ethnic
,
flowers
,
gemstones
,
handmade
,
Handmade Wednesday
,
hat
,
jewelry
,
knitting
,
mandala
,
Monet
,
necklace
,
neckwarmer
,
patriotic
,
pendant
,
poppies
,
poppy
,
red
,
Shadow Dog Designs
,
ShadowDogDesigns
,
VW bug
» Share: